Pakistani Politician
Senate of Pakistan
While Talking to Media
Independent Candidate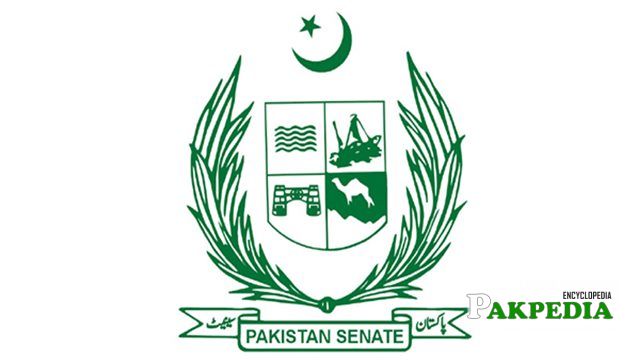 Pakistan Senate Logo
Elected Member For Senate Election 2018
For General seats, a large number of independent candidates are contesting which include Ahmed Khan,
Anwar-ul-Haq
, Hussain Islam, Sardar Shafiq Tareen, Allauddin, Fatah Muhammad Baloch, Kahda Babar and
Sadiq Sanjrani
are included.
[1]
Elected Member For Senate Election 2018
Election Results 2018
Eleven new senators including, six independent candidates were elected in Balochistan Assembly on Saturday 3 March 2018, according to unofficial results.The wining candidates are
Anwar ul Haq Kakar
(independent supported by PML-N), Ahmed Khan (independent), Kuda Babar (independent), Muhammad Sadiq Sanjrani (independent), Sardar Muhammad Shafiq Tareen (Pakhtunkhwa Milli Awami Party), Muhammad Akram ( National Party) and Molvi Faiz Muhammad (
JUI-F
) were elected on general seats.While Muhammad Tahir Bizenjo (National Party) and Naseeb Ullah Bazai (independent supported by
PML-N
) were elected on Technocrats seats.Abida Umar (Pakhtunkhwa Milli Awami Party) and Sana Jamali (independent) won the elections on women reserved seats.
[2]
Election Results 2018
Senate of Pakistan
Anwarul Haq was elected to the Senate of Pakistan as an independent candidate on general seat from Balochistan in Pakistani Senate election 3 March 2018.
[3]
Senate of Pakistan
Pakistan Tehreek-e-Insaaf PTI
Pakistan Tehreek-e-Insaaf (PTI) leader
Jahangir Tareen
contacted Anwarul Haq Kakar, the newly elected independent Senator from Balochistan, and invited him to join
PTI
.According to details, Tareen congratulated Senator Anwarul Haq and expressed his desire of meeting him. Senator Anwarul Haq accepted the invitation for the meeting.Tareen also sent messages of congratulations to Ahmad Khan, Kehda Babar and Sadiq Sanjrani, the other newly elected Senators from Balochistan.Later, speaking on a private TV channel, Senator Anwarul Haq said that several political parties were in contact with them. He said that he would join a party that was willing to work for the development of Balochistan.
[4]
PTI
Pakistan Peoples Party PPP
Talking to APP at his residence he said that Pakistan People's Party (PPP) led the congratulatory messages to our group's successfully elected senators. But up till now our group has not announced in support of any party for the elections of Senate chairman and deputy chairman.
[5]
PPP
Balochistan
Senator Anwar Ul Haq Kakar said that all independent senators from Balochistan will play their role in ending Balochistan's problems and for development of the province. He said "Independent senators in upper house would raise voice for the rights of Balochistan and its people."