Ali Jahangir Siddiqui is a Pakistani entrepreneur and diplomat. Presently, he is working on an honorary basis as Pakistani diplomat for 'Foreign Investment.' Previously, he had served as PM's special assistant with the status of State Minister, and Pakistani Ambassador to the USA.
He also contributed his services in commercial entities, policy institutes, govt advisory councils, and business. He founded JSBL (JS Bank Ltd) in 2006 by getting Pakistan operations of American Express Bank. JSB bank has a team of five thousand employees and branches in one-hundred and eighty countries with assets of more than four billion dollars. This article has all the information about him, including Ali Jahangir Siddiqui Biography.
| Title | Description |
| --- | --- |
| Personal | |
| Name: | Ali Jahangir Siddiqui |
| In Urdu: | علی جہانگیر صدیقی |
| Famous As: | Special assistant to prime minister |
| Nationality: | Pakistani |
| Education: | BA in Economics |
| Alma Mater: | Cornell University in New York. |
| Religion: | Islam |
| Profession: | Chairman of JS Bank |
| Awards : | Honored by the World Economic Forum as a Young Global Leader |
| Family | |
| Parents: | Jahangir Siddiqui |
| Relatives: | Sultana Siddiqui (Aunt) and Shunaid Qureshi (Cousin) |

Ali Jahangir Siddiqui Biography
Ali is a well-educated and highly talented person who belongs to a highly-educated and wealthy background. Like his father, he is also a business tycoon and has expanded his father's business. He not only limited himself to business only but served at various important posts including special assistant to Pakistan's PM, Pakistani diplomat to USA, and diplomat for Foreign Investment.
With his dedication, hard work, and loyalty to his work he not only efficiently represented Pakistan at the International forum but also earned fame and praise from foreign officials and ambassadors. Though attempts made to defame him and hinder his designation as Pakistani ambassador, he wasn't proven guilty, and many other sources reported his innocence.
WEF (World Economic Forum) chosen him as a 'Young Global Leader,' and FBR Pakistan listed him in the list of top hundred individua Pakistani taxpayers in 2013.
Ali Date of Birth
He was born on 5th December 1976 in Karachi.
Education of Ali
He attended various institutes to achieve education, in 1995 he completed his early education from Karachi Grammar School. In 1999 he secured a graduation degree in economics from Cornell University. He also completed several educational courses at Cambridge University, Oxford University and, MIT.
His other educational institutes include NDU ISB, College of William & Marry in Lhr, Lahore National School of Public Policy, Entrepreneurship & Mgmt. Excellence Center at IBM KHI.
Ali Jahangir Siddiqui Family
His father Jahangir Siddique is an entrepreneur in Pakistan and his mother Mahvash is an educationist who served as an English Literature Professor. She was also the head of Khatoon-e-Pakistan College's English department. Mr Siddique founded his firm 'Jahangir Siddique and Co. Ltd' in 1970, which has now expanded to one hundred and fifty cities.
It later became an investment holding firm with the name 'JS Group' with Rupees Four-hundred and thirteen billion assets in December 2017. Over twenty thousand employees are working in this firm, and it has an investment in various companies in different sectors. Ali tied the knot with Saira Siddique, a BZU graduate and a Montessori teacher.
Career
Business Career
He is a pioneer in running many business challenges, an acclaimed and well-reputed advisor and counsellor throughout his whole career. It is the result of his hard work, investment, and dedication that he has established several businesses such as:
Arabian Gulf Steel (Steel producer in the United States)
Airblue
RAK Ghani Glass (biggest pharmaceutical producer in GCC and UAE)
Jura Energy (Canadian gas & oil company doing business in Pakistan)
JS Private Equity
Board Memberships
He included in Advisory Board of Afiniti Intl Holdings, Ex-UK PM David Cameron joined this board as chairperson. Previously he served as a board member of several institutions including:
Government
Board member of CDB (Community Development Board) of Sindh Government
Board Member of Planning Commission's Task Force of Pakistan Government
Member of Board of BOI (Board of Investment) of Sindh Govt
Member of Board of Pakistani Government's Privatization Commission
Diplomat to the USA
In 2008 he got appointed as Pakistani diplomat to the USA and started his assignments on 29th May 2018. He handled several regular meetings and engagements such as Academia and Media addressing, Think-Tank congregations, Embassy events and Economy & Trade Sittings.
Allegations By NAB
Before his designation as Pakistani Diplomat NAB reported that Ali had involvement in matters about three firms: Monte Bello, Agritech and Azgard that caused financial losses to shareholders and, investors. According to NAB's report, he was Azgard's director.
He transferred an amount of €23.758 million to buy the firm Monte Bello utilizing another corporation Fairytal S.R.L Sweden that resulted in a financial loss to shareholders. Then he sold Azgard's shares to govt institutes at the increased market rate for compensating loans of the company.
Proved Innocent
A few reports called these allegations baseless. This blame made due to some political reasons as Agritech and Azgard issues were under judicial consideration before his appointment, and he wasn't a respondent or part of these proceedings. So, these allegations seemed to be made for defaming him and hinder his posting as a diplomat.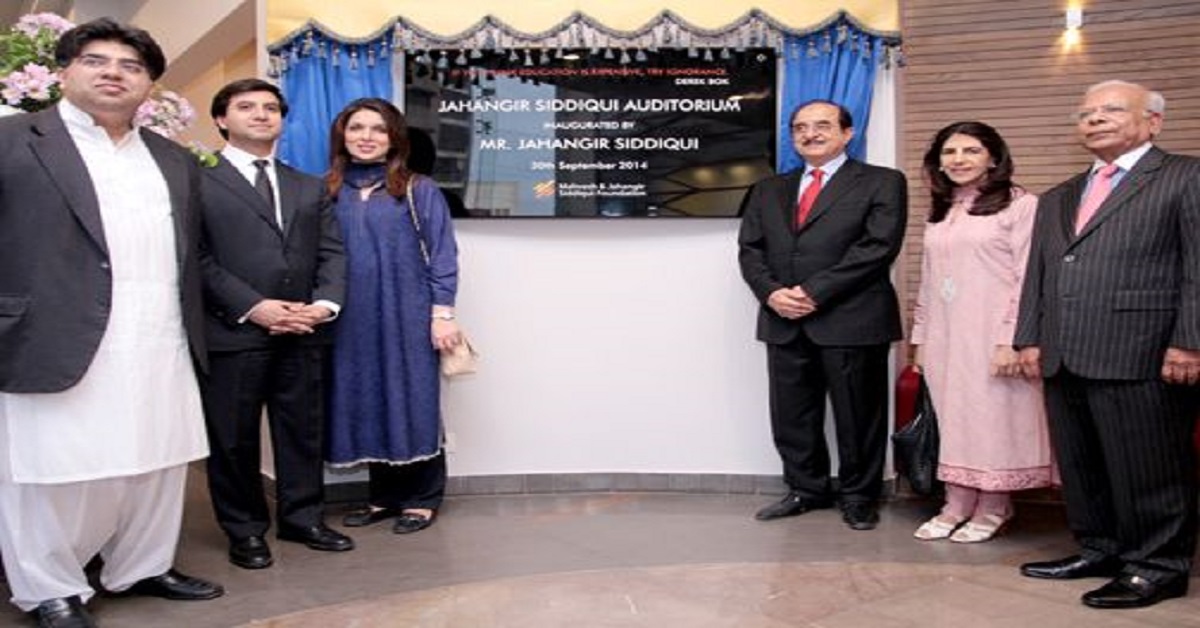 Criticism and Appraisal
Indian media frequently criticized his appointment while US commentators acknowledged his work and reputation. In 2018 he met US Defense Secretary James Mattis, this meeting held at Pentagon and he received honour guard at the behest of Pakistan.
During Pakistan's 71st Independence Anniversary celebrations in 2018 at Washington's Embassy of Pakistan Chief guest of the event Alice Wells praised Pakistan's efforts against terrorism, he stated that he was 'an adept and valuable player here.'
Special Assistant to Pakistan's PM
After Khaqan Abbasi became PM Pakistan, Ali got appointed as special assistant to Abbasi with the status of State Minister from 2017 until 2018.
Foreign Investment Diplomat
On 13th June 2019, he designated as Foreign Investments Ambassador on an Honorary basis. He played a significant part in promoting Pakistan-US partnership & political relationship.
During his tenure, by the efforts of govt in fostering local & foreign investments in Pakistan, HPH-Hong Kong port operator signed an agreement on 15th October 2019 of investing Two-Hundred and Forty million dollars in the Karachi Port, to establish it as a trading hub.
Philanthropic Activities
MSJF is benefiting Pakistani people by providing grants to healthcare, education, social enterprise and, humanitarian relief sectors. This foundation gave refuge to more than ten thousand flood victims, providing clean water to one lac people and food to more than twenty-thousand people during the period of four-month relief operations.
It also worked in collaboration with INGOs and UN agencies. Besides humanitarian works, he is a supporter of Arts and calls it as valuable as philanthropy. He served on Acumen (Non-business entity) board for nine years.