Aleem Khan is a politician who has been a member of the Provincial Assembly for a long time while being a member of PTI. He is Punjab's former Minister for 'Information Technology' and Minister for 'Local Govt. & Community Development 'of Punjab. Besides a politician, he is also a humanitarian.
He is running a foundation with his name, i.e., Abdul Aleem Khan Foundation, working for the health, educational sectors, and some projects for special children. This article has all the information about him, including Aleem Khan Biography.
| Title | Description |
| --- | --- |
| Personal | |
| Name: | Aleem Khan |
| In Urdu: | علیم خان |
| Famous As: | Politician |
| Nationality: | Pakistani |
| Residence: | Lahore |
| Education: | BA |
| Alma Mater: | Govt. College Lahore |
| Religion: | Islam |
| Profession: | Businessperson and Politician |
| Website: | https://www.aleemkhan.pk |
| Born | |
| Date: | 5th March 1972 |
| Place: | Lahore |
| Family | |
| Ethnicity: | Asian |
| Spouse: | Married |
| Children: | 2 |
| Parents: | Abdul Rahim Khan (Father) |
| Siblings : | Not known |
| Career | |
| Political Party: | Pakistan Tehreek e Insaf |
| Serve As: | MPA |
| Time Period : | 2018-present |
| Old Political Affiliations: | Pakistan Tehreek e Insaf |
| Member of the provincial Assembly | |
| Constituency: | PP-158 (Lahore-XV) |
| Assumed office: | 2018-present |

Aleem Khan Biography
Few politicians donate their incomes and assets for the betterment of their people. Khan is one of them, who had and is still working on many projects for his country fellows. He has donated a large number of his assets to education and health sectors.
Besides being a successful businessman, Khan is also carrying his political career efficiently. Although he faced many hurdles in his political career, including his detention by N.A.B., he didn't quit this field and is trying to take his place in the political field.
Aleem Date of Birth
He opened his eyes in Lahore on 5 Mar 1972.
Education of Aleem
He received his early education from Lahore's Crescent Model Higher Secondary School. He did his graduation from G.C.U. Lahore.
Aleem Khan Family
He is married and has two children.
Political Career
Elections of 2002
He began his career in politics in 2002 when, for the 1st time he stood for the N.A. seat in General Elections 2002 from NA-127 Constituency while being connected to the PML-Q but, sadly, his opponent defeated him.
However, in by-elections 2003, he was successful in holding the Provincial Assembly seat from PP-147 Constituency. On 15 Nov 2003, he held the office of Punjab Provincial Minister for Information Technology and remained at this post until the end of his office term.
Elections of 2008
He again stood for the Provincial Assembly seat in 2008 General Elections from NA-127 Constituency and also from  PP-147 Constituency, but unfortunately, he faced failure at both centres. In 2012, he decided to leave the PML-Q and joined PTI. In 2013 he was appointed Lahore PTI's 'Deputy President.'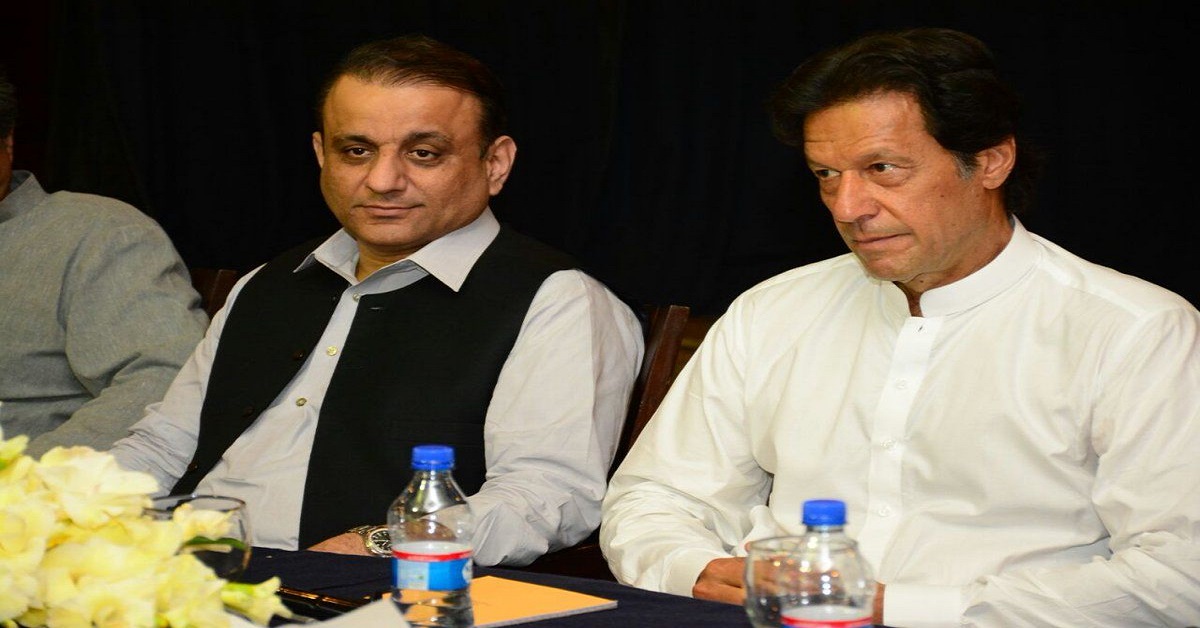 Elections of 2013
In General Elections 2013,  PTI didn't give him a ticket, so he stood in the 2015 by-elections from NA-122 Constituency but faced defeat. He questioned the results of this by-election in the ECP, following which Khan found to be guilty. In  2016, he got elected as president of the central Punjab unit of the party.
Elections of 2018
In the 2018 General Elections, he got elected to the Provincial Assembly from PP-158 Constituency. He held the office of Punjab's Provincial Minister for Local Government & Community Development on 27 Aug 2018 and appointed 'Senior Minister' in Cabinet.
Resignation
However, after a month, Imran Khan asked him to resign because he had not cooperated with CM Usman Buzdar. In 2019, he gave resignation from the ministry. On that same day, he was detained by the National Accountability Bureau because he had millions of capital more than his monthly income.
Business Career
He is the founder of 'Vision Group,' Pakistan's leading real estate development firm in Pakistan. This Group took the 1st step into development when the brand 'Park View' launched into the real estate market in Lhr.  Park View is a big player at the national level of real estate developers.
Vision Group's park view has brought its real estate initiatives to cities around the country and broadened its business. This Group has widened its existence to the educational sector with its project of the 'National School' that aims to enable youth to succeed in real life.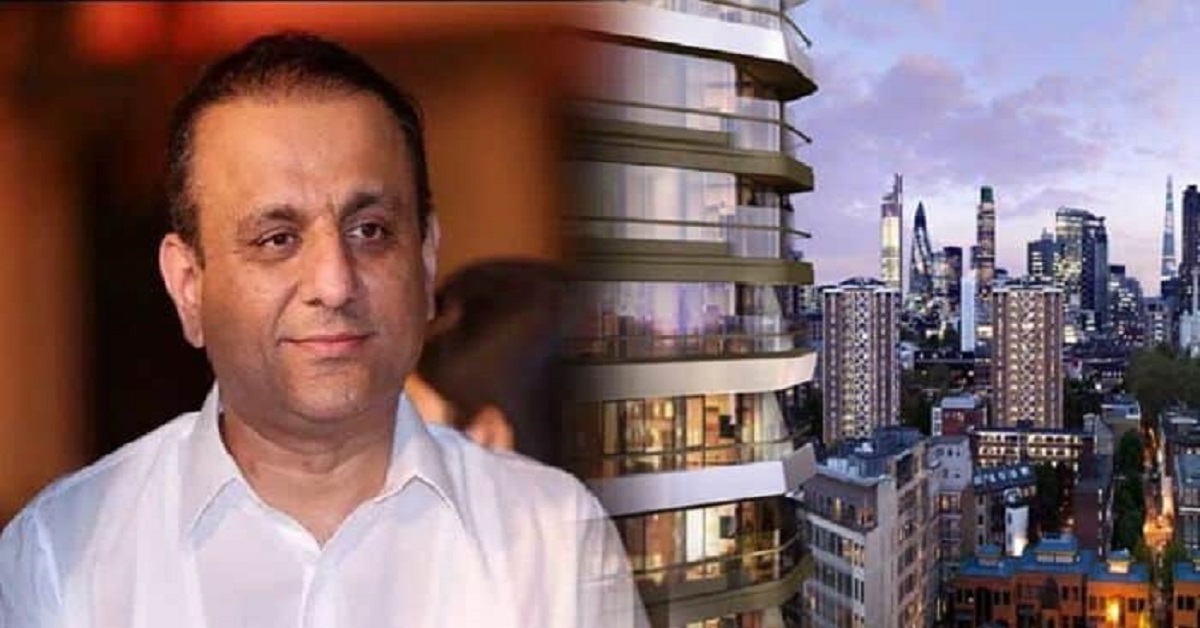 Philanthropic Activities
A.A.K. Foundation
He is a humanitarian and is running a foundation with the name ' Abdul Aleem Khan Foundation.' This foundation is working in sectors of health, community development and education. It has installed sixty water filters in Lahore's underdeveloped zones.
Free Medical Facilities
This foundation is also running ten free of cost healthcare dispensaries, to provide free medicines and medical services to people.
Orphanage
Foundation is providing free boarding facilities and free education to orphan girls in an orphanage with the name 'Apna Ghar.'
Donations by Foundation
Foundation gives many donations to the Education and Health sector, particularly INMOL, NAMAL University, Shaukat Khanum Memorial Cancer Hospital, and Ghurki.
Initiatives for Special Children
This organization built a 'Speech Therapy Dept. and a 'Hydrotherapy Pool' at 'Rising Sun Institution' D.H.A. branch for assistance and betterment of special children.
Work for Prisoners
Presently it is working on a project at Kot Lakhpat Jail, Lhr for the rehabilitation of sixty-bed Hospital, Wash Rooms construction, installation of Coolers to prisoners. This foundation deposited a three-point nine Million Rupees in the Treasury of Government to release forty-four prisoners who cannot pay penalty amounts on their sentence completion.
Assets
During his appointment as Punjab Provincial Minister for 'Information Technology' between 2002-2007, he did two banking transactions of Rupees one hundred and ninety-eight million and Rupees one hundred and forty million. According to documentation sent to the ECP in 2018, he declared that he owns assets of worth Rupees nine-hundred and eighteen million.
Social Media Handles
His social media account include
https://twitter.com/aleemkhan_pti
https://www.facebook.com/Abdulaleemkhanpti/