Adnan Akmal is a Pakistani international cricketer who is a wicket-keeper and right-hand batsman. He is the brother of renowned Pakistan's International cricketers, Kamran Akmal and Umar Akmal. Currently, Adnan plays as a wicket-keeping batsman in First-Class Cricket. This article has all the information about Akmal, including Adnan Akmal Biography.
| Title | Description |
| --- | --- |
| Personal | |
| Name: | Adnan Akmal |
| In Urdu: | عدنان اکمل |
| Famous As: | Cricketer |
| Nationality: | Pakistan |
| Residence: | Lahore |
| Education: | Not Known |
| Religion: | Islam |
| Profession: | Cricketer |
| Website: | https://twitter.com/adnanakmal79 |
| Born | |
| Date: | 13th March 1985 |
| Place: | Lahore |
| Family | |
| Spouse: | Zunash Adnan |
| Children: | 2 Sons |
| Siblings : | Umar Akmal and Kamran Akmal |
| Career | |
| National Side: | Pakistan |
| Team Role: | Wicket-keeper |
| Bowling Style: | Right Arm Medium |
| Batting Style: | Right-hand bat |
| Test Debut: | Pakistan v South Africa at Dubai |
| ODI Debut: | Zimbabwe v Pakistan at Bulawayo |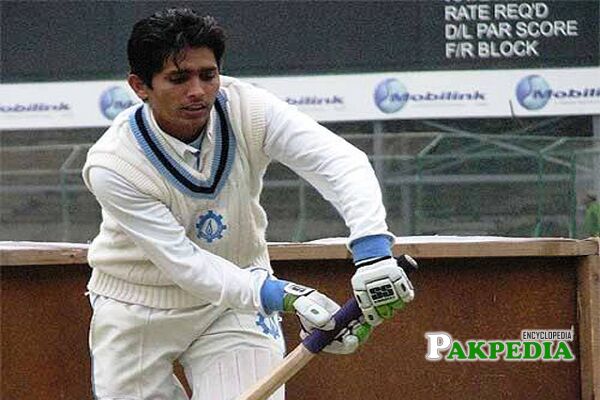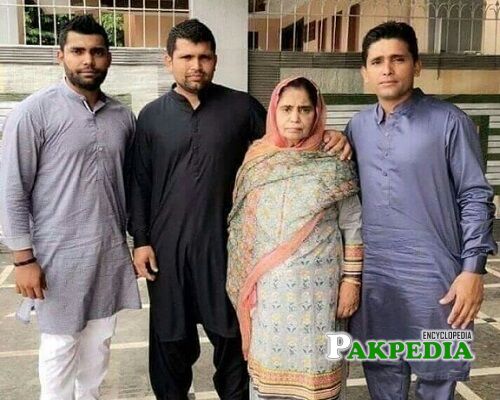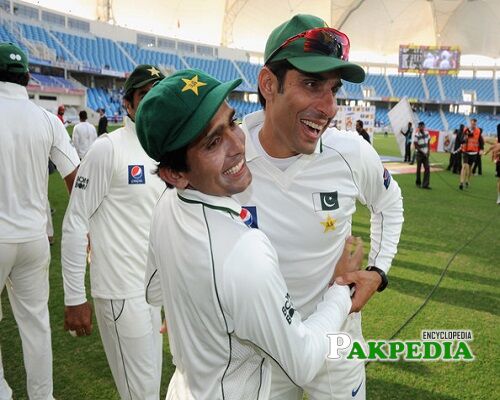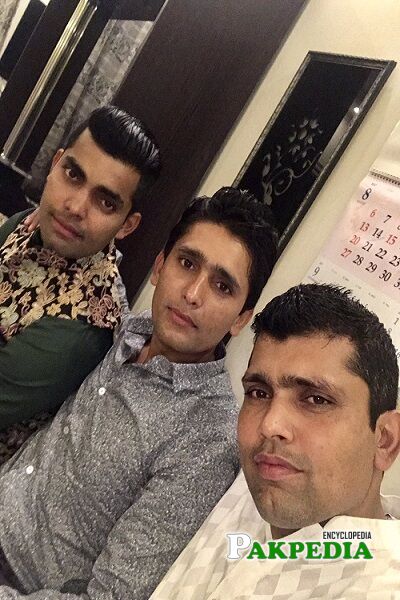 Adnan Akmal Biography
Adnan was selected in the Pakistani team in 2010 when he made his Test debut Against the South African side at Dubai international cricket stadium. Before his international debut, Adnan was a part of Pakistan's under-17 cricket team as a wicket-Keeper batsman. He has played more than 100 first-class cricket matches. Adnan was given a chance in Pakistan's national team after he performed well in domestic cricket as a wicket-keeper and a batsman.
Adnan date of Birth
He was born on 13 March 1985, Lahore, Punjab. Currently, Adnan is living in the same city.
Adnan Akmal Family
Adman belongs to from a cricketing family. He is the brother of Kamran Akmal and Umar Akmal. Umar is younger than Adnan, while Kamran is elder to Adnan. Akmal's family has a vital connection to cricket, and especially all of the Akmal brothers love taking gloves into the hands and do wicket-keeping. All three Akmal brothers who play professional cricket have played for Pakistan's national team. Adnan is the cousin of current Pakistan's white-ball national team's captain and famous batsman Babar Azam, who is currently the number one batsman in the Pakistan team.
Cricket Career
Initial Career
Adnan coached at an early age by his elder brother Kamran Akmal who is the wicket-keeper and opening batsman. Adnan commenced his career by playing under-17 Pakistani team as a professional cricketer. In 2003 the young talented wicket-keeper and batsman made a place in first-class cricket. He was given a chance in international cricket, replacing Zulqarnain Haider in a test match on 12th November 2010. He has played in twenty-one test matches and scored 585 runs with an average of 25.43 so far.
Adnan has scored three half-centuries in 29 Test innings. As a wicket-keeper, he has 11 stumpings, and 66 catches in his wicket-kippering career. Adnan's memorable performance came against England, with his highest 61 scores. In that series, the England team received a white-wash defeat from Pakistan. 
He sided from the national team due to average performance in test format after the home series against South Africa. Adnan was also given an opportunity in ODI cricket against Zimbabwe side when Pakistan toured African nations in September 2011.
Domestic Career
Akmal is a player who has maintained his wicket-keeping as well as in batting at the domestic level. He has played in 167 first-class matches and has scored a total of 6415 runs with an average of 29.15. In 247 first-class innings, Adnan has nine centuries, and 34 half-centuries and 539 catches with the gloves. He also has 32 stumpings in his first-class career. While in List-A, Adnan has 1610 runs in 100 matches with an average of 23.67. He also has scored 6 half-centuries in List-A. Hundred plus matches.
Adnan has also featured in T20 matches at the domestic level. He has played in 27 domestic T20 games and has scored a total of 195 runs with 18 stumpings and 28 catches behind the stumps.
He has played for different teams at the domestic level. He has played for Pakistan Under-17s, Lahore Lions, Multan, Agriculture Development Bank of Pakistan, SNGPL, PCB Blues XI, Zarai Taraqiati Bank, and the rest.
International Career and Achievements
Adnan has a short international career. He has 21 tests to his name so far. He has also appeared in five ODIs and has scored 62 runs with 27 highest score. He has claimed three catches behind the wickets in ODIs in his small career yet. Adnan still has the ability and strength to perform well as a wicket-keeper.
Social Media Handles
His social media accounts include