Abdul Quddus Bizenjo is a Pakistani politician hails from Balochistan. He has been elected a member of the provincial Assembly many times since he joined politics. Abdul Bizenjo has functioned as a Balochistan's Chief Minister for a short term after Zehri's resignation.
Moreover, he remained on the post of Speaker and Deputy speaker during his tenure. His father Abdul Majeed Bizenjo was also a politician while his grandfather Kareem Bizenjo was the first man to enter politics. In a young age, he earned huge acknowledgement and served on many important Ministries. This article has every detail about the politician, including Abdul Quddus Bizenjo Biography.
| Title | Description |
| --- | --- |
| Personal | |
| Name: | Abdul Quddus Bizenjo |
| In Urdu: | میر عبدالقدوس بائیزینجو |
| Famous As: | Balochistan's Chief Minister |
| Nationality: | Pakistani |
| Tribe: | Bizenjo |
| Residence: | Awaran |
| Education: | Bachelors |
| Religion: | Islam |
| Profession: | Politician |
| Languages: | Balochi, Urdu, English |
| Permanent Contact: | Shandi Jhao Tehsil Jhao District Awaran |
| Email: | [email protected] |
| Contact Number: | 0300-8383544, 0300-9381359, 0331-3131313 |
| Born | |
| Date: | 1st January 1974 |
| Place: | Awaran Balochistan, Pakistan |
| Family | |
| Parents: | Mir Abdul Majeed Bizenjo |
| Relatives: | Abdul Kareem Bizenjo (Grand Father) |
| Career | |
| Political Party: | Balochistan Awami Party |

Abdul Quddus Bizenjo Biography
Abdul Quddus is a notable Pakistani politician belongs to Bizenjo Tribe. It is a Baloch tribe mainly hails from Awaran district and a few other districts. Abdul Quddus came after his grandfather's footsteps and entered politics. He is currently associated with Balochistan Awami Party and also attached with Pakistan Muslim League Q in the past.
He is currently serving as a provincial Assemblymember after winning 2018 General Elections from Balochistan seat. Bizenjo has worked on many essential and worthy Ministries and always performed his duty with courage and enthusiasm. He always emphasized health care centres and encouraged education.
Bizenjo Date of Birth
He was born on 1st January 1974 in Awaran District, Balochistan.
Education of Bizenjo
He completed his schooling from Awaran District and later went to the University of Balochistan from where he did his masters in English.
Abdul Quddus Bizenjo Family
He hails from Bizenjo tribe from Awaran district. His grandfather Kareem Bizenjo was the first man from their family who joined politics. He served as an MPA while being associated with Pakistan Peoples Party. His father Abdul Majeed Bizenjo is also a notable name in politics.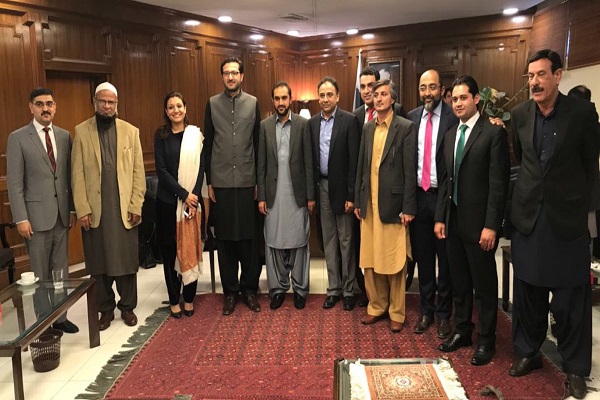 Political Career
2002 General Elections
He ran for the provincial Assembly seat in 2002 Pakistan General Elections from the party ticket of PMLQ and PB-41 Constituency. He luckily secured the highest votes and elected as an MPA Balochistan. During his 5 years tenure, he was appointed in Jam Mohammad Yousaf's Cabinet as Dairy Development and Livestock Minister of Balochistan.
2008 General Elections
There is no proper evidence of his 2008 General Elections. According to ECP, he ran for the seat of the provincial Assembly from the same party and Constituency but couldn't win. However, according to a few top newspapers, he won the seat with the maximum votes and served as livestock Minister of Balochistan.
2013 General Elections
Abdul Quddus Bizenjo once again elected as a member of the provincial Assembly on the same party ticket in 2013 General Elections. He took an oath as an MPA and served on many Ministries. In June 2013, he was made the Balochistan's Deputy Speaker.
After Jan Mohammad Jamali's resignation, Bizenjo was considered to be made succeeding Deputy Speaker in January 2015, but it didn't happen. In December 2015, Quddus Bizenjo resigned from his post of Deputy Speaker after Rahila Durrani's appointment, a new speaker of PMLN.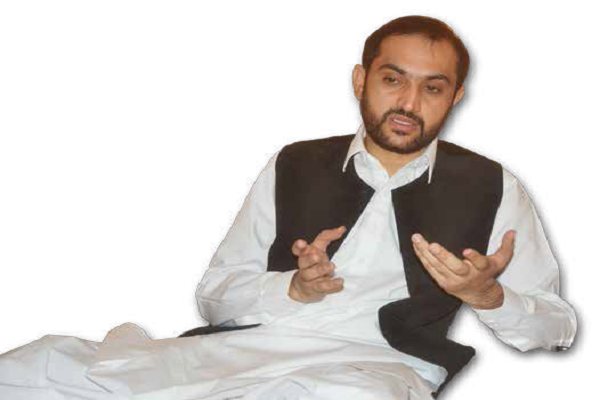 As a Chief Minister
On 13th January 2018, Bizenjo was made the Balochistan's 16th Chief Minister after gaining the election's highest votes. He received 41 votes out of total 65 votes. The PMLN Party, despite having the maximum members couldn't nominate their candidates for the post.
After electing as a Chief, he ensured people about his strategies and works. In one of his speeches, he claimed to pay special consideration towards health centres and education of Balochistan people. He further added that pure water would be his priority. He served as a Chief till 7th June 2018. Later Alauddin Mari served as a Chief Minister.
2018 General Elections
In 2018, he ran for the provincial Assembly seat on the party ticket of Balochistan Awami Party and luckily once again grabbed the highest votes. He gave defeat to his opponent and won the highest votes. On 16th August 2018, after being nominated by the party, he was elected Balochistan Assembly's speaker.
On 6th September 2018, after the resignation of Khan Achakzai, Bizenjo was made the Balochistan's acting Governor. In November 2018, he announced to resign from the post of Assembly's speaker but he didn't.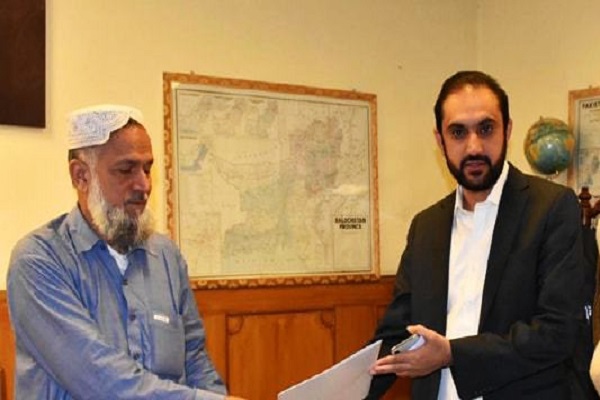 Social Media Handles
His social media account include
https://www.facebook.com/SpeakerBalochistanAssembly/