Crown of Miss canada 2003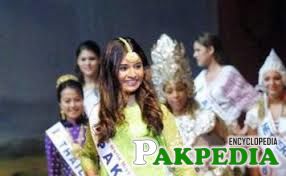 Zehra sherazi at ramp
Zehra shirazi Click
Recent clik of sherazi
Profile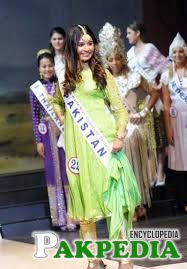 Zehra Sheerazi was crowned Miss Canada Pakistan (Urdu: دوشیزه دنیا پاکستان ) on February 3rd, 2003. She was the first ever winner of this title and the first Pakistani girl to ever win a beauty pageant anywhere. 19 years old at the time of her crowning, Zehra Sheerazi continues to be the youngest title holder in the pageant's history (now titled Miss Pakistan World). Zehra Sheerazi went on to compete in the 2005 Miss World University pageant in Korea where she won the Peace Ambassador Award. She was the 6th runner up, and marked the first time a Pakistani delegate competed in an international beauty pageant.    
[1]
profile
Education
Zehra, holds a B.Com. from Queens University, in Kingston, Ontario, Canada and was the co-founder of the Queen's University Finance Association. Zehra Sheerazi is now studying law at Osgoode Hall Law School in Toronto. 
International Pageants
On February 1, 2003, about 500 spectators gathered at the University of Ottawa and watched in great excitement as the very first Miss Canada Pakistan, Miss Zehra Sheerazi, was crowned. The gorgeous and very intelligent young woman walked away with the crown, which recognized her as a role model for young Pakistani females around the world. She was well spoken, and carried herself gracefully. It is no doubt, that she charmed the entire audience, and of course, the judges. 
[2]
Pageants
In August 2004, Zehra traveled to Korea, along with contestants from all over the world, to compete in the Miss World University Pageant, where she not only represented Pakistan, but also Queen's University. Although Zehra did not win the Miss World University Pageant crown, she did not walk away empty-handed. She was the sixth runner-up and given the Peace Ambassador Award. More over, it was the first time that a representative of Pakistan participated in the 16 year history of the show.