Shireen Mazari is a politician and Human Rights Activist. She has been twice elected as the Member of Parliament in 2013 and 2018. Mazari is a Ph.D. scholar and has published important books and research papers.  She has served as a columnist and editor of Weekly Pulse and professor at Quid-e-Azam University Islamabad. She has also remained the Director-General of the research institute, Institute of Strategic studies. This article has all the information about Shireen, including Shireen Mazari Biography.
| Title | Description |
| --- | --- |
| Personal | |
| Name: | Shireen Mazari |
| In Urdu: | شیرین مزاری |
| Famous As: | Politician, |
| Nationality: | Pakistani |
| Residence: | Islamabad |
| Education: | Ph.D. in Political Science |
| Alma mater: | Columbia University |
| Religion: | Islam |
| Profession: | Politician, Human Right Activist and Book Editor |
| Height: | 5 ft 7 in (1.7 m) |
| Website: | https://twitter.com/ShireenMazari1 |
| Born | |
| Date: | 26th April 1966 |
| Place: | Quetta |
| Family | |
| Ethnicity: | Asian |
| Spouse: | Tabish Aitbar Hazir |
| Children: | 2 |
| Parents: | Ashiq Mohammad Khan Mazar |
| Relatives: | Safdar Mazari and Sherbaz Khan Mazari |
| Career | |
| Political Party: | Pakistan Tehreek-e-Insaf (PTI) |
| Serve As: | MNA |
| Time Period : | 2018 – present |
| Old Political Affiliations: | Pakistan Tehreek e Insaf |
| Member of the National Assembly | |
| Constituency: | On Reserved Seat |
| Assumed office: | 18th August 2018 |
| Ministry : | Minister for Human Rights |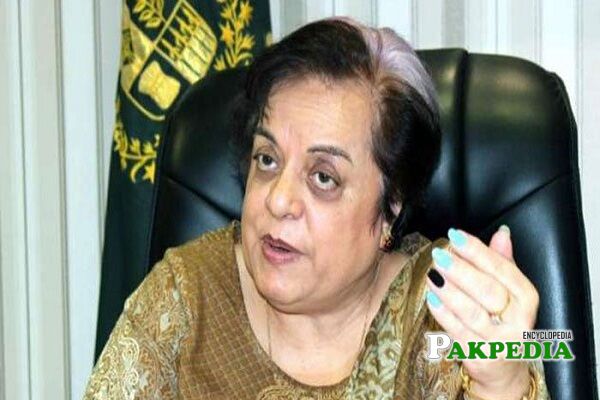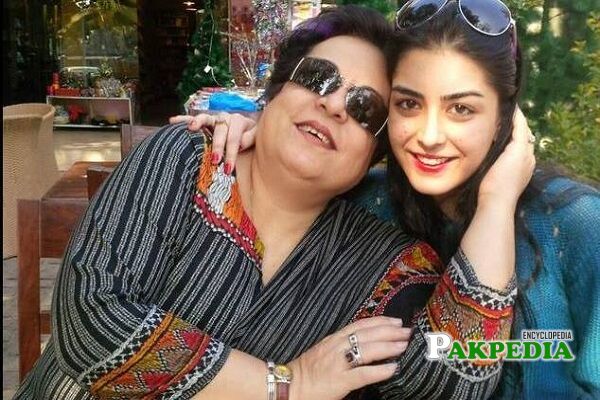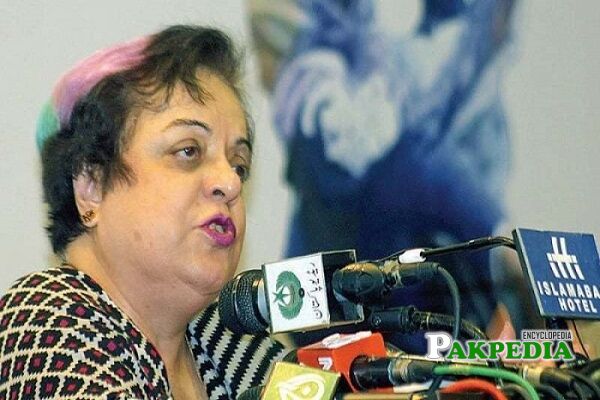 Shireen Mazari Biography
Mazari is serving as a Pakistani politician and Human Right Activist for a long time. She serves as a candidate of the National assembly of Pakistan. She became a public figure when she joined PTI in 2008. Due to her political differences, she left PTI but soon rejoined it in 2013. Mazari is known to be an Ambassador of the two-nation theory and strong voice of nationalist identity. She has a multidimensional personality and has worked as a professor and chairperson at Quid-e- Azam University. Her career also extends to print media. For 7 years, she was the editor-in-chief of the Weekly Pulse from 1993 to 1999. She also wrote regularly for New International, but she left it claiming the interference of America in it. She is likewise an author of two books.
Shireen date of Birth
Mazari was born on April 26, 1966, in Quetta, Baluchistan. Currently, she is living in Islamabad with her family.
Education of Mazar
Shireen has studied Political science. She graduated from the London School of Economics and political science and got a B.Sc degree. From the same institution, she got her M.Sc. degree in Military Science and political science. After her M.Sc., she went to America to pursue her Ph.D. degree from the University of Columbia. Her research topic comprised of Military history Geostrategic and foreign policy of Pakistan. 
After she came back to Pakistan, she was appointed as an associate teacher and then chairperson of the department of defense and strategic study at Quid-e- Azam University. It was a research-based institution. She was removed from the post a year before in 2008 which she claimed to be purely because of the interference of America. Mazari severely criticized America for its policies toward Pakistan and Afghanistan.
Shireen Mirza Family
She is the daughter of bureaucrat and politician, Ashiq Muhammad Khan Mazari. Her Uncles are Safdar Mazari, chief medical officer at Rush University medical center, and Sherbaz Khan Mazari, a known politician. Shireen was married to Tabish Aitbar Hazir, who is serving as an associate professor and head of the department at PIMS in Islamabad. They are blessed with 2 children.
Political Career
Initial Career
Shireen is one of those Pakistanis who is known for a strong relation with Pakistani Identity. Being part of the westernized elite, she is still very critical of American policies towards Pakistan. Throughout her professional career, this stance made her pay in every situation. To give a practical shape to her ideology, she joined Pakistan Tehreek e Insaf in 2008 after a meeting with Chairman Tahreek Insaf, Imran Khan. 
Soon after a year, she was appointed as a Spokesperson and Info Secretary of PTI. Once she was given a show-cause notice due to her remarks. Again, because of some political differences, she left PTI. It was a time when she was the Central Vice president and was managing the foreign policy. After a few months, she soon joined the Party and got elected as a candidate of the National assembly for the first time on reserved seats for women. It was a landmark in her political career.
Appointed as a minister
In the 2018 General Elections, she was re-elected for the second time consecutively on reserve seats from Punjab. While making the cabinet, Imran Khan gave her the Ministry of Human Rights. She took her oath on 20th August 2018. Even after the re-shuffling of the cabinet where some of the Ministers were replaced by others, and some were assigned the ministries, Shireen has her own Ministry right from the start. According to her, she could have done much better than others in other ministries. Still, she preferred the Ministry of Human Rights. According to her, it is one of the most neglected ministries, and it has more scope than other ministries due to the constant human rights violation in the country.
Professional career
Mazari has vast professional experience in multiple fields. She has worked as a professor and Chairperson of the Institute of Strategic Studies. It is a research institute funded by the government. For 7 years from 1993 to 1999, she was the editor in chief of the Weekly Pulse. She also wrote columns regularly for The News International. His professional experience was with The Nation as an editor. Throughout her career, she constantly suffered due to her stance on the American role in the region. According to Mazari, her writings were suspended due to the pressure exerted by the American embassy for her critical writings against America.
Shireen Mazari Books
She has written two books
Pakistan's Security and the Nuclear option
The Kargil Conflict, 1999.
Social Media Handles
Her social media accounts include