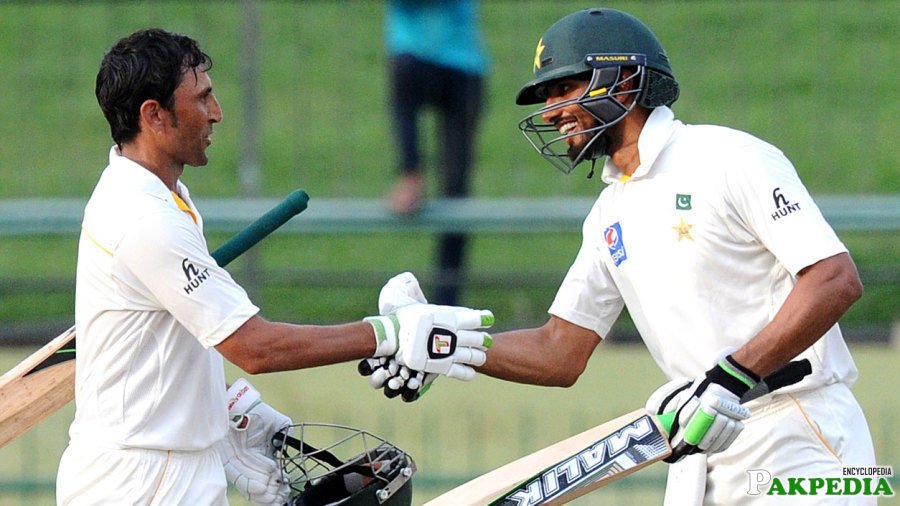 Shan Masood and Younis khan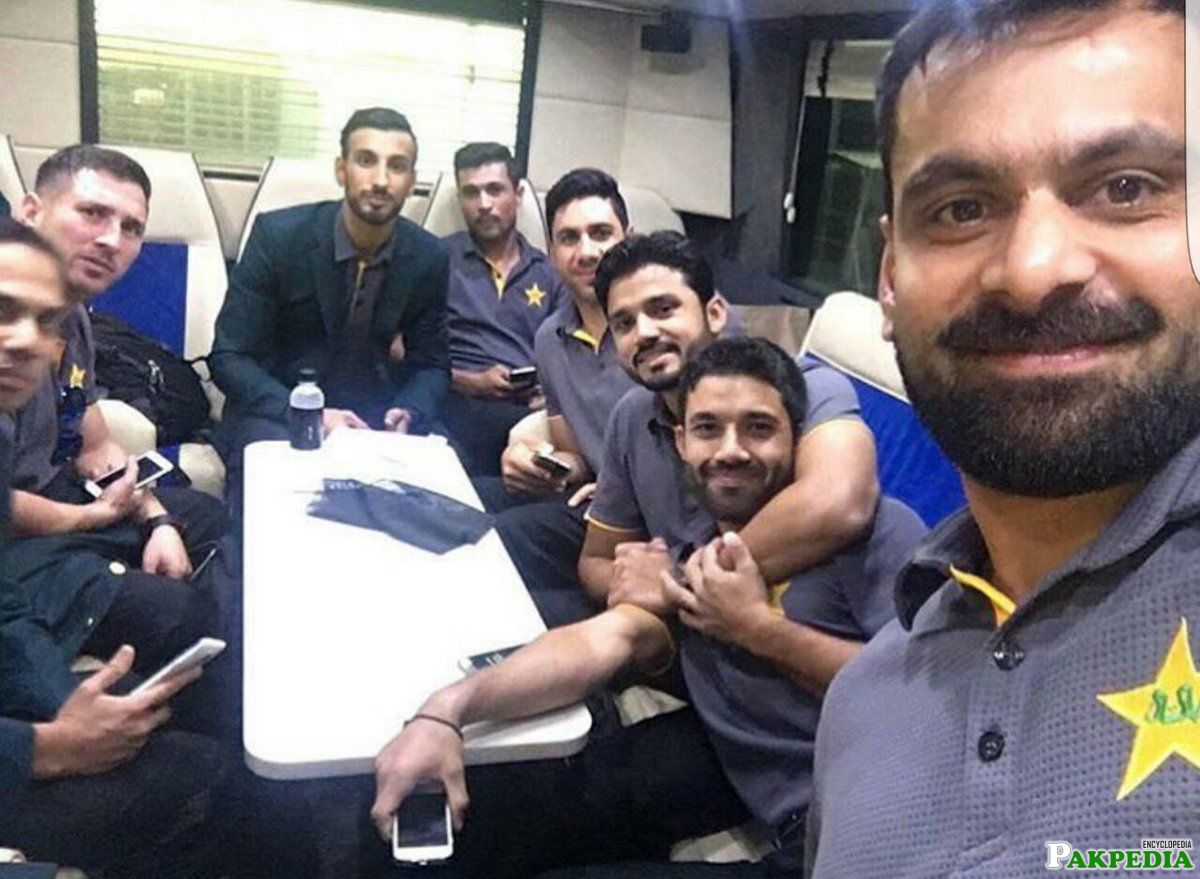 Shan with pakistan team
Shan with Misbah-ul-Haq and yunis
Shan Masood and waqar Yunais
Shan Masood betting action
Career
Early career
Everyone wants to listen to an under-dog story making it to the top. Shan Masood's is no different but with a little twist. Born into an affluent family, Masood's father is one of the board of Governors at PCB. But, that has only made life tougher for Shan as he has had to grind through the rigours of first-class cricket to make it big at the international level. A debut in 2013 against the visiting South Africans in whites ensured all his struggles playing various levels of age group cricket had come finally bore fruits. A gutsy 75 in his debut innings against the likes of Steyn, Morkel and Philander shouted out his mettle. But having waged like a warrior against seasoned warriors, he fell to Duminy and denied himself a chance to get a hundred on debut. But Shan again hit the headlines with a majestic ton at Pallekele in the third Test against Sri Lanka in July 2015 after being overlooked for the first two tests of the series. Pakistan thanks to hundreds from Masood and
Younis
had tracked down 377 with ease. Bad form in combination with mental and technical frailties have kept Shan in and out of the side. 
[2]
Shan Masood Early Career 
World Record
The left-handed opener Shan has also become only the second batsman in history to score more than 1,000 runs in a 50-over season at an average of more than 100. He managed a total score tally of 1,288 runs at an average of 128.80, with Bevan the only other batsman to achieve similar numbers – 1,201 runs at an average of 109.18 in 2000. His knock of 182 while playing for Islamabad against Rawalpindi, Shan took his average to 58.2 in List-A, surpassing the stupendous tally of 15,103 runs by Micheal Bevan in 427 matches with an average of 57.86. Granted that Shan has only played 71 matches, however it is still a remarkable feat for someone who had so much pressure to perform and critics to respond to. Shan has not only responded to all the critics but along the way, set up a new world record in cricket history. 
[3]
World  Record
Batting Career Summary
| | | | | | | | | | | | | | |
| --- | --- | --- | --- | --- | --- | --- | --- | --- | --- | --- | --- | --- | --- |
|   | M |  Inn |  No |  Runs |  HS |  Avg |  BF |  SR |  100 |  200 |  50 |  4s | 6s  |
|  Test |  10 | 20  |  0 |  462 |  125 |  23.1 |  1055 |  43.79 |  1 |  0 |  2 |  42 |  4 |
[4]
Shan Masood Summary 
Bowling Career Summary
| | | | | | | | | | | | | | |
| --- | --- | --- | --- | --- | --- | --- | --- | --- | --- | --- | --- | --- | --- |
|   |  M |  Inn |  B | Runs | Wkts | BBI | BBM | Econ | Avg | SR | 5W |  10W | No |
|  Test | 10  |  1 | 18 | 19 |  0 |  19/0 |  19/0 |  6.33 |  0.0 |  0.0 |  0 | 0 | O |
[5]
Shan Masood