Due to his unique acting, Qazi Wajid, who made a name for himself, started his artistic career as a child on Radio Pakistan and remained associated with the radio for 25 years. His program 'Qazi Ji Ka Qaida' succeeded in gaining extraordinary popularity.
In addition to numerous Pakistani television dramas, he also acted in films and showed his talents' essence. According to an estimate, he acted in more than a hundred dramas and drama series. His favorite city was London, but he liked to stay in Karachi because he grew up here. This article has all the information about him, including Qazi Wajid Biography.
| Title | Description |
| --- | --- |
| Personal | |
| Name: | Qazi Wajid |
| In Urdu: | قاضی واجد |
| Native Name : | Qazi |
| Famous As: | Actor |
| Nationality: | Pakistani |
| Residence: | Lahore |
| Religion: | Islam |
| Profession: | Actor |
| Height: | 5 ft 6 inches |
| Zodiac: | Gemini |
| Home Town: | Lahore |
| Awards : | Pride of Performance Award |
| Born | |
| Date: | 26th May 1930 |
| Place: | Gwalior, India |
| Family | |
| Children: | Fazila Kaiser |
| Died | |
| Date: | 11th February 2018 |
| Cause of Death: | Sugar and Blood Pressure |
| Career | |
| Started Career: | In 1956 |
| Drama Credits: | 1 |
| Other Works: | In the Radio Industry of Pakistan |
| Notable works: | Hawwa Ki Beti, pagal, Tanhaiyaan, Pal Do Pal & Kiran Kahani |

Qazi Wajid Biography
Qazi Wajid had a mature and straightforward personality, and he always wanted to do the most different things. Whether the character was positive or negative, he knew the art of attracting people's attention. His unique acting style has always been ingrained in people's hearts and left an indelible impression on their minds.
His role as Raja in the drama serial 'Khuda Ki Basti' became his identity and gave him everlasting fame. He is the recipient of the 'Pride of Performance' award.
Qazi Date of Birth
He was born on May 26, 1943, in Gwalior State, and his real name was Qazi Abdul Wajid Ansari. After the establishment of Pakistan, he settled in Karachi with his family.
Education of Wajid
His father wanted him to become a doctor while Qazi himself wanted to become an engineer. But in 1958, his school principal took him to Radio Pakistan from where his professional career started.
Qazi Wajid Family
His father's name was Abu Wahid, and he was the fourth of three brothers and two sisters. He married to Mehr Qazi in 1978. Among his children, Fazeela Qazi also showcased her talents in showbiz.
Career
Radio Career
He started his artistic career at the age of 10 and, for the first time, showed the essence of his broadcasting skills in the children's program 'Nonhal.' The second program was 'Qazi Ji Ka Qaeda,' after which he changed his name because when he did Ratan Kumar's children's film 'Bedari.'
His long name was shortened for the title, and thus, he became known with the name Qazi Wajid. From the beginning of his radio programs, he captivated everyone so that people started encouraging him through the post in those days. He remained connected to the radio for 25 years and kept everyone bewitch by his brilliant voice.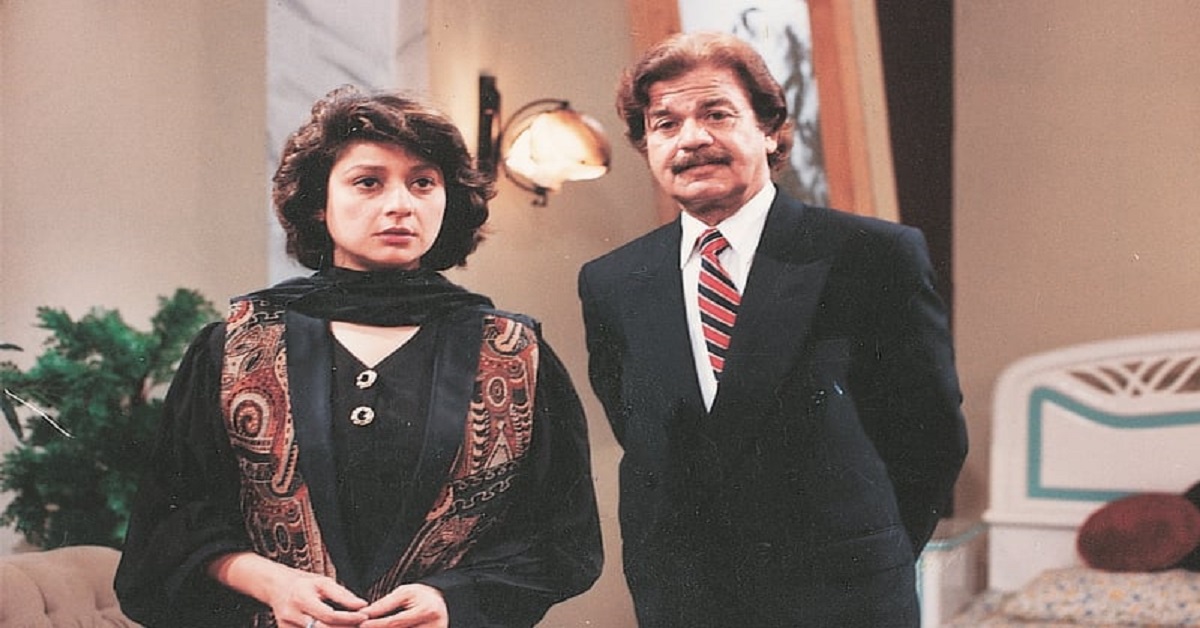 TV Career
He was offered a TV show in 1967, and it was from here that his career took off. His first TV drama was producer Ishrat Ansari's 'Aik He Rasta Tha,' in which he played a negative role.
In 1969, one of the most successful drama series in the history of television, 'Khuda Ki Basti' started, in which he got the role of Raja Badmaash, which made him famous all over the country. In those days, people used to gather everywhere to see him.
Famous Dramas
He played countless roles on television, but he will always be remembered for his memorable performances in 'Dhoop Kanare,' 'Tanhaiyaan,' 'Hawa Ke Beti,' 'Khuda Ki Basti' and 'Anarkali.'  He played mostly small and negative roles, but his special personality-filled them with such colors that people still remember him today.
He had played various roles in more than 500 drama serials in his long artistic career. Wajid Sahab used to perform on the stage so that people started praising him in the middle of the conversation. He has also performed in stage plays in various cities abroad.
Qazi Wajid Death
On February 11, 2018, at the age of 87, he passed away due to a heart attack and left his fans depressed. His death marked the end of an era in the Pakistani drama industry, but his unique personality, lively acting, and God-given talents can never be forgotten.
He was a brilliant man and an incomparable artist, a figure born in centuries whose void can never be filled.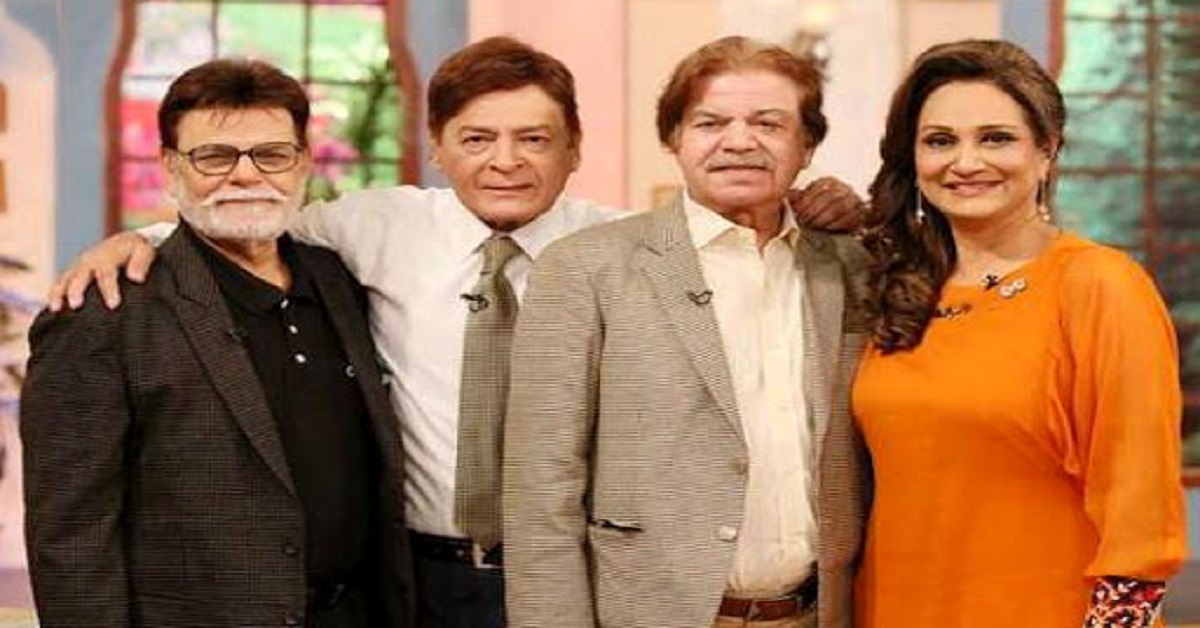 Qazi Wajid Dramas
Tanhaiyaan
Dhoop Kinaray
Khuda Ke Basti
Un Kahe
Mehndi
Hawwa Ke Beti
Shama
Perfume Chowk
Kasak
Mirza Ghalib Bander Road Per
Bebaak
Wo Rishtay Wo Natay
Ham Sey Juda Na Hona
Operation Dwarka 1965
Meray Sanwarya Ka Naam
Bechain
Soteli
Sada Suhagan
Khala Khaairan
Parchiyaan Yeh Kese Muhabbat Hai
Taleem E Balighan
Yaqeen Ka Safar
Doraha
Sang E Mar Mar
Khuda Dekh Raha Hai
Tanhayan (New)
Khaani
List of Films