Netflix first originated in the United States of America for the purpose of watching movies, shows, and dramas. With time, it started appearing across the globe including in Pakistan known as Netflix Pakistan. Reed Hastings and Marc Randolph are the founders of Netflix and they introduced it in 1977. At first, Netflix used to sell DVDs to users to watch movies, and each DVD included more than one movie.
The company made its way to success through single-rental models after 2000. It offered the customers unlimited rentals with no due dates and late fee charges, along with free shipping and late fees. Moreover, at the end of 2000, it gained approximately 300,000 subscribers with a significant loss of 50 million dollars.
Therefore, it meant that the company was facing a financial crisis that both Hasting and Randolph thought of selling the company to Blockbuster LLC for 50 million dollars. However, the CEO of Blockbuster LLC declined the offer because he believed that the proposal was a joke.
| | |
| --- | --- |
|                   Title |                       Description |
| Name: | Netflix Pakistan |
| Founded: | 29th August 1997 |
| Founded By: | Reed Hastings and Marc Randolph |
| Serves: | Worldwide |
| Number of Users: | 200 Million + |
| Type: | OTT platform |
| Headquarter: | California |
| Products: | Movies, Shows, Entertainment etc. |

Netflix Fame
In 1999 Randolph stepped down as CEO, and he left the company in 2003. Furthermore, Netflix DVDs became famous in 2001, and they were given as gifts to other people. It sold 5.5 million shares of common stock in 2002 at the rate of 15 dollars per share. Furthermore, it made a total profit of 6.5 million dollars with a revenue of 272 million dollars in 2003. It was the first time that they posted its first profits to the public.
In addition, due to the advancements in technology, they created its very own app that featured top-rated movies, shows, and dramas. Netflix company launched the app in 2007, and people could now watch movies and television shows through the mobile app while staying at home via the internet. Now, Netflix supports and offers more than thirty different languages for their customers worldwide. users can also enable subtitles for languages such as;
English
Russian
Spanish
French
Japanese
Korean
Italian
Hindi
Arabic
Chinese, etc.
Users can avail the services through a console such as PlayStation 4, Xbox 460, and laptops, mobiles, and tablets.
Netflix Pakistan
We all know how big of a problem watching movies online is; every time someone tries to load a movie on a website, they are bombarded with multiple ads and pop-ups that are annoying. Websites such as "gomovies," "123movies" and "movieshub" contain a lot of pop-up ads, and it makes it very difficult for people to watch their favorite movies in peace.
The problem arises when you are watching a movie and accidentally click on the screen; that's when things go sideways. You get redirected to more than one different website that is caused by the redirection to ads.
Netflix in Pakistan was launched in 2016 and became available to all of the people living in Pakistan. Moreover, Netflix Pakistan offered its services to users to watch movies, television shows, and dramas anytime. As a result, the only leading video-streaming network around the world is Netflix.
Now, they made it easier for a lot of users to watch movies in peace without ads, page redirections, and a lot of other annoying obstacles. Furthermore, Netflix is available through the Netflix app. Thus, users do not have to worry about accessing it through the internet. Although, it is also available on the internet through their website.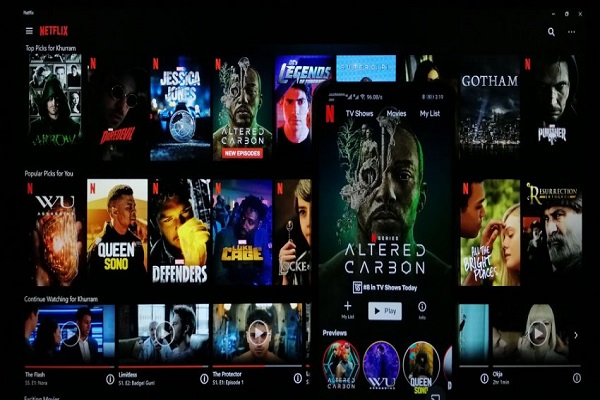 Netflix Price in Pakistan
You can quickly pay through a credit or debit card to watch Netflix movies or shows. But, if, for some reason, you don't own either of them because you are not an account holder at any bank, you can pay via PTCL. To pay through PTCL, you first have to be a PTCL user or customer. Apart from that, its price is different for each package. Let's move further and discuss about its packages.
Netflix packages in Pakistan
1. Netflix Basic Package
The cost for Netflix Basic Plan is 950 Pakistani rupees per month. Only one user can have access to one screen at a time in the basic plan. There are other minor differences, such as video quality and downloading options. For example, the basic plan does not offer ultra-HD or quality HD videos, and the user can download movies only on one device.
2. Netflix Standard Package
Users can purchase the Standard Plan for 1200 Pakistani rupees per month. The premium plan offers two screens for two users at the same time. Users can share the Standard account with family members or even friends. Users can watch videos in HD, but ultra-HD is still not available. Users can download movies on two devices only, either a phone or a tablet.
3. Netflix Premium Package
The Premium Plan offers users top-class features such as ultra-HD videos, downloading options on four different devices, and four screens for each person. Moreover, users can purchase the Premium Plan for 1500 Pakistani Rupees per month. In this prestigious plan, users are offered four screens that four different users can share.
Ultra-HD and full HD quality movies can be viewed, along with the option to download movies on four different devices. All in all, Netflix Subscription in Pakistan is different for the three packages, so you have the option to choose the one that is affordable and suitable for you. Furthermore, you can pay for the Netflix Charges through the website, your credit card, or through PTCL.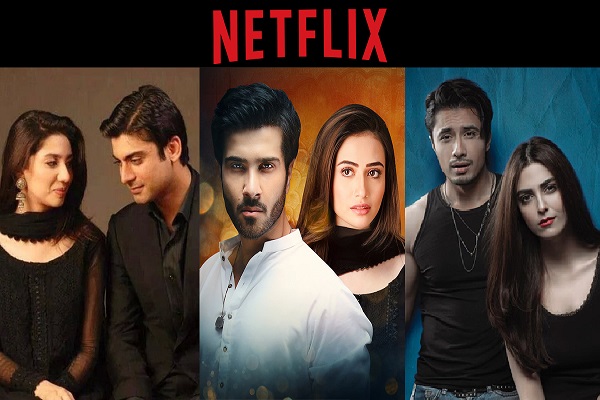 Netflix Party
Do you want to watch movies with your friends or family together even when you are not present in the same place? You can do so by downloading an extension on Google Chrome that lets you watch movies in sync with other people that live far away. Here is how it works;
Once you download the extension known as Netflix Party on Google Chrome, you will have to enable it. After that, all you have to do is search for the movie you want to watch and click on "Teleparty," which is the name of the extension. After that, a link will be generated, which you can share with anyone you want to watch a movie with together.
The best part is that you and your friends will be able to see the film in exact synchronization without any lag or interference. Moreover, if one of you has slow internet, the video will be buffered for all of the users watching the movie in order for it to be completely synchronized. Therefore, in this way, no one will be one scene ahead or behind from the rest of the users.
Netflix Party Limitations
In addition to Netflix Party, there is a limitation to what movies, shows, and dramas can be viewed on Netflix. Some movies are available in one country but not the other, and you have to wait until it makes the movie available for the country you are residing in.
On another note, people think they can access unavailable movies through VPN, but that is not true. Using VPN to watch blocked movies is not possible. Netflix will only be able to show you the names of the movies that are unavailable in your region but never play them for you.
Frequently Asked Questions
Q: Can I watch Netflix shows offline/without internet?
A: Yes, by downloading the movies from the Netflix app through an active internet connection before watching them offline.
Q: What is Netflix?
A: It is the only leading video-streaming network around the world. You can watch, stream, download featured movies, dramas, and popular TV shows here.
Q: What is the price of Netflix in Pakistan?
A: It is different for each package. For example, the Basic, Standard, and Premium Netflix packages cost 950, 1200, and 1500 Pakistani rupees, respectively.
Q: How to download Netflix?
A: If you own a laptop, you only need to access the Netflix website to stream movies. For mobile devices, you can download the app from the App store or the Google Play store.
Q: Can you use VPN for Netflix?
A: VPN does not work for movies that are unavailable in the region you live in. it is a different story if you pay for a VPN.
Q: How to cancel Netflix subscription?
A: You can cancel your Netflix subscription by clicking on the cancel membership displayed on the account page.
Q: Is Netflix good for Kids?
A: Fortunately, they have introduced a membership for kids too where the parents can have a full command on what their kids can see. So, parents can hide elderly content from kids easily.
Social Media Handles