Nadeem Baig is a pre-eminent personality who is a part of the Showbiz industry for the last many decades. Hundreds of actors came after him, yet no one could beat him in acting and personality. He is married to the daughter of one of his directors with whom he worked at the start of his career. This article has all the information about him, incorporating Nadeem Baig Movies and Nadeem Baig Biography.
| Title | Description |
| --- | --- |
| Personal | |
| Name: | Nadeem Baig |
| In Urdu: | ندیم بیگ |
| Famous As: | Actor |
| Nationality: | Pakistani |
| Residence: | Karachi |
| Education: | Graduation |
| Alma Mater: | Islamia College |
| Religion: | Islam |
| Profession: | Film actor, Producer, Singer |
| Website: | http://www.supernadeem.com |
| Awards : | He Bagged Various Awards |
| Born | |
| Date: | 19th July 1941 |
| Place: | Vijayawada |
| Family | |
| Spouse: | Farzana |
| Children: | Farhan and Faisal |
| Parents: | Mirza Abbas Baig |
| Siblings : | Not Known |
| Relatives: | Captain Ehtesham (Father in law) |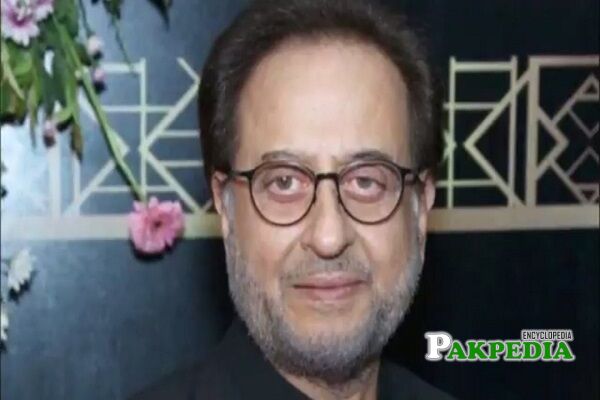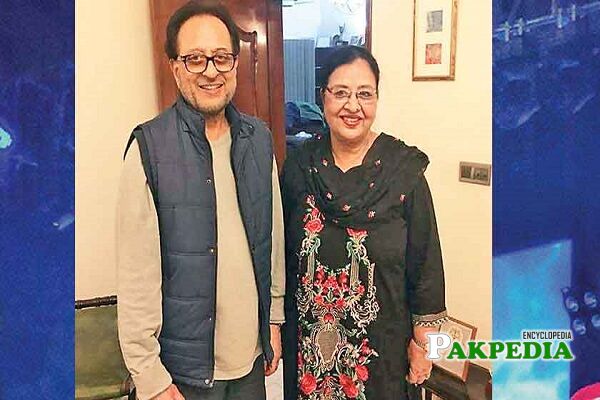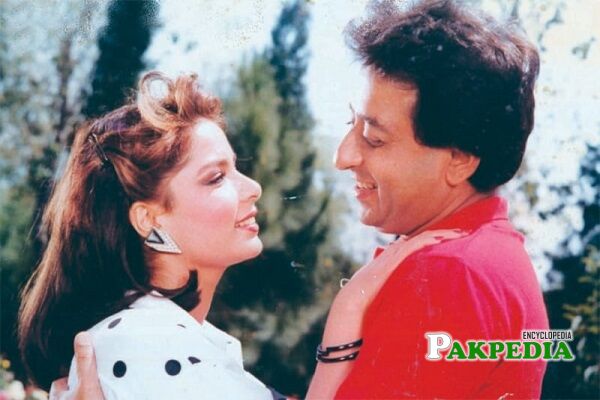 Nadeem Baig Biography
Nadeem Sahab is a legendary Pakistani television and film star who has given a significant part of his life to the Showbiz Industry. He is inevitably one of the best things that ever happened to Pakistan. Despite several years, his screen appearance is still mesmerizing. People from every age group are his fans who adore to see him on the screen. Though he has limited his presence on the screen yet people rewatch his movies in which he worked. Apart from an actor, he is likewise a producer and a singer who has sung various songs. Like many honorable actors, Nadeem Sahab will always be remembered as one of the film industry's unforgettable stars.
Nadeem date of birth
He was born on 19th July 1941 in Vijayawada, Madras Presidency, British India. Later his family moved to Pakistan. Currently, he is living in Karachi.
Education of Nadeem
He has completed his Graduation from Islamia College, Karachi.
Nadeem Baig Family
He opened his eyes to a conventional family. Nadeem Sahab got married to Farzana Ehtisham and blessed with 2 Sons. His father in law Muhammad Ehtesham ul Haq was also associated with the Showbiz industry. He served as one of the notable directors of the 1960s.
Showbiz Career
As an Actor
The industry produced Nadeem Sahab in the 1960s along with other legendary stars, including Talat Hussain. He has served many years and is still serving with excellence by portraying his skills and talent for which he awarded many notable Awards, including Pride of Performance. He remarkably achieved a lot throughout his career with his consistency and dedication. It wouldn't be wrong to call him one of the legends who is one in the millions. After the Nadeem Sahab, the film industry has not produced any star who would match his level.
His success started in 1967 when he appeared for the first time as the main lead in the film 'Chakori' opposite Shabana. The film was directed by his father in law who later got married to one of his daughters. Later he gave various blockbusters including Talash, Aina, Anari, Deewanay tere Pyar kai, Dil Lagi, Jeeva, and many more. Interchanging the landmark of Diamond Jubilee by two movies in a year on two occasions is an unmatched symbol of victory, and Nadeem Sahab is a perfect example of it.
In the 1990s, the trend of releasing Urdu movies totally collapsed, and even filmmakers stopped making movies in Urdu. In that critical time, his movie 'Insaniat kai Dushman,' which was entirely in the Urdu language, did wonders and declared one of the superhits. Apart from that, his other Urdu movies released and ruled the box office. In 1980 when his career was at the peak, he won numerous awards, including National Film Awards, for his exceptional performances in different films. He is one of those stars who have thoroughly enjoyed the taste of success.
In the early 2000s, he stopped working in movies when he found the storyline baseless. Soon after he quit the film industry, the drama producer offered him plays on which he agreed. Nadeem Baig has worked in a few dramas, including Bisaat, Ambulance, Ek Safar Tanha hi, and a few more. However, soon he joined the film industry again. In 2019 his 2 movies 'Superstar' and 'Paray Hut Love' released and earned a massive response.
As a Singer
He is likewise blessed with a fantastic voice. He has worked as a playback singer and is usually seen working with Ahmed Rushdi.
Nadeem Baig Movies
Chakoori
Diya Aur Tofan
Dil Lagi
Aina
Pehchan
Bandish
Daagh
Daman Aur Chinghari
Anhoni
Anari
Umang
Jeeva
Chotai Sahab
Mukhra
Sargam
Umar Mukhtar
Jo Darr Gaya Wo Marr Gaya
Dupatta Jal Raha hai
Love Mein Ghum
Mein Ek Din Laut kai Aon Ga
Main Hoon Shahid Afridi
Koi Tujh Sa Kahan
Hijrat
The System
Sikandar
Superstar
Paray Hut Love
Shaan-e-Ishq
List of Dramas
Riyasat
Mol
Saheli
Jaan Hatheli Par
Tum Yaad Aye
Rishta Hai Jaisai Khuwab Sa
Social Media Handles
His social media accounts include