Recently in Pakistan, many new faces in politics have emerged. It is mainly due to the politics of youth by PTI. The newcomers have changed the course of politics in Pakistan. Murad Saeed is inevitably one of them. He is considered as the face of PTI. While the credit of the introduction of the new faces goes to Imran Khan, Murad is one of those who have achieved all on its own. Currently, he is the Federal Minister for Postal Services. This article has all the information about Murad, including Murad Saeed Biography.
| Title | Description |
| --- | --- |
| Personal | |
| Name: | Mr Murad Saeed |
| In Urdu: | مراد سعید |
| Famous As: | Founder of Insaf Student Federation |
| Nationality: | Pakistani |
| Residence: | Swat |
| Education: | Bachelors |
| Alma Mater: | Peshawar University |
| Religion: | Islam |
| Profession: | Business man and Politician |
| Website: | https://twitter.com/MuradSaeedPTI |
| Born | |
| Date: | 17th October 1986 |
| Place: | Kabal, Swat |
| Family | |
| Ethnicity: | Asian |
| Parents: | Saeed Ullah |
| Career | |
| Political Party: | Pakistan Tehreek-e-Insaf |
| Serve As: | MNA |
| Time Period : | 2018 – present |
| Old Political Affiliations: | Pakistan Tehreek e Insaf |
| Member of the National Assembly | |
| Constituency: | NA-4 (Swat-III) |
| Assumed office: | 11 September 2018 |
| Ministry : | Federal Minister for Communications and Federal Minister for Postal Services |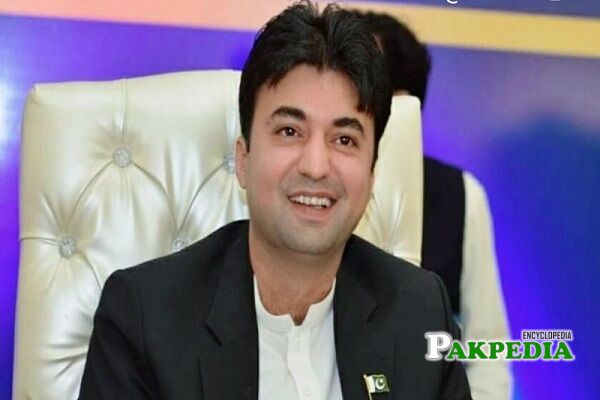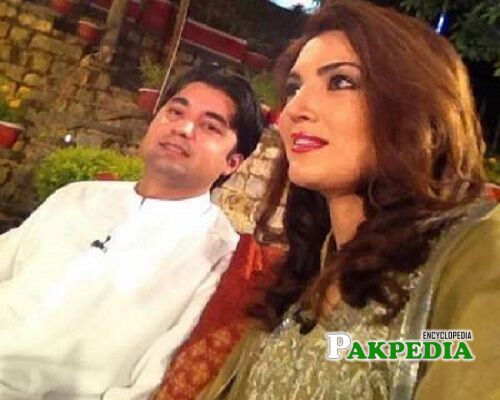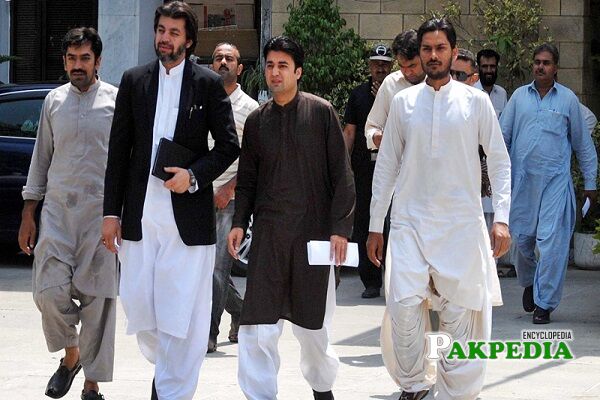 Murad Saeed Biography
Murad's career started in student politics. While studying environmental studies at Peshawar University in 2007, he was shocked by the emergency imposed by Musharraf. Soon, he invited like-minded people and formed INSAF, a forum for justice. There was no looking back then. It led him to become the head of different youth forums in PTI and part of the Central Executive Committee. Later he became Member of Parliament in 2013. He also became the youngest member of the assembly. The 89000 votes achieved by him were the largest mandate achieved ever in the 44 years history of Swat.
Murad date of Birth
He was born in Kabal Swat on 17th October 1986. Currently, he is the resident of the same district.
Education of Saeed
He has done Bachelor's in Environmental Science from Peshawar University. He also had to face a case of a fake degree in Peshawar High Court. Saeed was accused of passing three papers in one hour. Murad took the stay order from the court. In 2018, the petition was dismissed. 
Murad Saeed Family
Murad was born in Kabal Swat. His father's name is Saeed Ullah. Being part of a Pushton family, very lesser information is shared by him.
Political Career
The career of Murad started as a student leader. He is the founder of the Insaf Students Federation in KPK and served as its president until 2010. Before entering parliamentary politics, he served as Secretary-General of Youth Affairs, Chairman Advisory Council PTI, and Chairman Monitoring Cell PTI. Even before the rise of Pakistan Tahreek Insaaf, he was considered as the backbone of the Party. His powerful speeches and strong narrative became his identity.
He was given the ticket for the National Assembly. When the election was contested in NA-4, in 2013 Pakistan General Elections, he won it by a record-breaking margin of 89000 votes that had never been achieved in the last 44 years in Swat. His popularity rose to new heights when he started to represent his party on electronic media. His powerful arguments, emotional style, and rough-spoken Urdu made a fan base for him in Pakistan.
In 2018, once again, he won the seat of the National Assembly from the Constituency NA-4 (Swat-III) and became two times a member of the Parliament. He defeated Salim khan, a candidate of ANP, and got 71600 votes. This time, his party also made the government in the country. Murad was appointed as Minister for state and Frontier Regions. Just after a few days, his ministry was changed and he was appointed as Minister State for Communications. Next month, he got an additional ministerial portfolio of Postal Services. After two months, he was elevated as Federal Minister for Communication and Postal Services.
Performance as a Minister
When the government was established, the country was in severe economic crisis. All the ministers were assigned the task to cut down the expenses of their ministries and also generate revenue. Prime Minister had already stated that the ministries would be assessed after 3 months. Soon after few months, Murad turned out to be a role model as a minister for others. During 2018-19, his ministry generated revenue of 43 billion rupees. 
The previous year's revenue generation was 28.64 billion rupees. The total increase was 14 billion rupees (51%) in one year. His Ministry of communication generated 14 billion rupees, which is a 51% increase in just one year. Many new initiatives were taken, and the Ministry was updated. 
It introduced e-billing, e-tendering, and new mobile apps to enhance transparency. In the previous government, the ministry received 3591000 and 4852000 in terms of TA & DA but he did not receive a single rupee from the government and have not claimed yet. He also increased the revenue of National High Way to a record 52% compared to the previous government.
Brawl with Javed Latif and Abid Sher Ali
In March 2017, Javed made negative remarks about Murad's sister. He accused her of a relationship with Imran khan. A brawl broke out in the National Assembly. Murad was difficultly controlled and they were kept apart. Later, Javed Latif apologized for his negative remarks about his sister. The issue was resolved in the National Assembly Jirga. Next year, Murad also fought with Abid Sher Ali in 2018.
Fake Degree Case
Murad, who got a degree in Environmental Sciences from Peshawar University, was challenged by student leaders in Peshawar High court, accusing him of passing three papers at a time. Looking at the intensity of the situation, he soon rushed to Peshawar High Court and presented documents related to his degree. The university officials also stated that three of his DMCs were incorrect and fake. A committee was formed to investigate the issue, but the case was dismissed in 2018.
Social Media Handles
His social media accounts include