Mekaal Hasan is a top record-producer and musician in Pakistan who has gained fame via his sheer determination, and hard work against all perseverance and odds. He has performed as record producer/guest artist in the Pakistani music industry with several Pakistani solo musicians and music bands in Pakistan and foreign countries.
Hassan is also the part of a most acclaimed band of Pakistan entitled 'Mekaal Hasan Band' as composer and leader. This article has every detail about him, including Mekaal Hasan Biography.
| Title | Description |
| --- | --- |
| Personal | |
| Name: | Mekaal Hasan |
| In Urdu: | مِیکال حَسن |
| Native Name : | Mekaal |
| Famous As: | Singer & Musician |
| Nationality: | Pakistani |
| Residence: | Lahore, Pakistan |
| Education: | Government College, Lahore & Berklee College of Music, Boston |
| Religion: | Islam |
| Profession: | Musician |
| Instruments: | vocals, electric guitar, Electric acoustic guitar, acoustic guitar, bass guitar |
| Born | |
| Date: | 1 December 1972 |
| Place: | Lahore, Pakistan |
| Family | |
| Ethnicity: | Punjabi |
| Parents: | Masood Hasan |
| Career | |
| Associated : | Mekaal Hasan Band & (Junoon Band 2005 to 2006) |
| Labels: | Coke Studio, EMI Records, PTV Studios, Studio 146 & Jazz |
| Founder: | Mekaal Hasan Band |
| Band Formed : | End of year 2000 |
| Members of Band: | Mekaal Hasan, Mohammad Ahsan Papu, Sharmistha Chatterjee, Sheldon D'Silva, Gino Banks, Agha Ibrahim Akram & Amir Azhar |
| Band's Website: | http://mekaalhasanband.com/ |
| Genres: | Rock and Sufi |

Mekaal Hasan Biography
Mekaal is a talented and leading music artist. His fondness for music since his childhood led him to study music at Berklee Music College. He gained a lot of experience and knowledge of music from that college and started making his career in the music industry.
He founded his music band entitled Meekal Hasan Band and selected leading and able musicians for his band. Mekaal hasn't only proved his mantle in the music industry but also has opened doors for several other Pakistanis to follow his footsteps and discover contemporary music that has been missing in Pakistan.
He is a producer in the real sense and has equipped other musicians to explore music world more freely.
Mekaal Date of Birth
He opened his eyes on 1st Dec 1972 in Lahore.
Education of Mekaal
After completing his graduation from Govt College Lahore, he attended Boston's Berklee College of Music to study music. Berklee College is reputed for its modern American-music and jazz. This college was the best institute for him to learn and explore music from great and able music teachers.
Mekaal Hasan Family
His father Masood Hasan is a well-reputed and recognized columnist/writer and an advertising-professional and runs Publicis Pakistan. His mother Professor Irhaa Hasan is a well-known and extensively demanded English literature teacher in Pakistan. Meekal tied the knot with TV actress and model Ruby Chaudhary.
Their fans felt shocked enough after hearing news of their marriage on 10th Aug 2016, because the couple was never seen dating. Ruby is a renowned Television artist and has performed in several television serials. Wajahat Rauf starred her in his film 'Karachi Sey Lahore' for a guest appearance. She made her debut appearance in 2007 in 'Zibaah Khana.'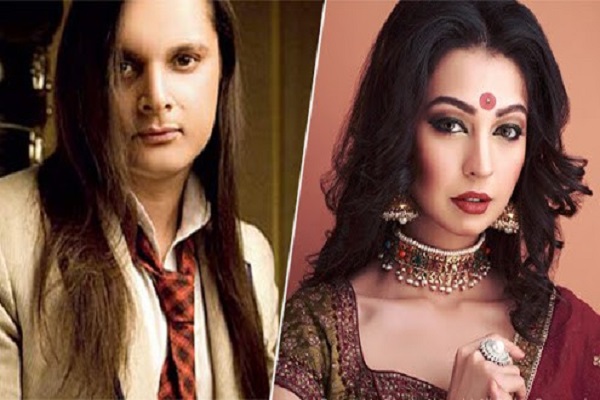 Career
Initial Career
He was fond of music since his childhood. Before completing his music education at Berklee, he came back to Pakistan but during his stay at Berklee he obtained a lot of experience and knowledge to start his music career.
He established a state-of-the-art 'Recording Facility' in Pakistan named 'Digital Fidelity-Studios.' Pakistani top artists recorded their songs in that setup.
Skills of Hasan
He is recognized for his mixing, production, and record-engineering talents and has engineered/produced legendary names in the music industry of Pakistan and also engineering for the UK and Europe's jazz artists.
Mekaal Hasan Band
He founded his music band named as 'Mekaal Hasan Music Band' in 2000 to feature traditional music in a rock-jazz music style. This band earned success not only in subcontinent but also in abroad from 2004 with its live performances and recordings.
These successful performances led this band to win several laurels for and made them the representative of the advanced yet traditional way of South-Asian music having its roots in jazz, classical, and folk and its literary roots in writings and poetry of the modern Punjabi-poets and Sufi sages like Amrita Pritam.
Besides supervising MHB, he also played 'Bass' as the guest musician for 'Junoon' a leading and eminent music band of South Asia from 2005-2006.
Music Genres of MHB
This band focuses on Jazz, Sufi-Rock, and Alternative Rock music genres and members have skills in several genres, including Sufi-Rock, soul music, classical music, and jazz.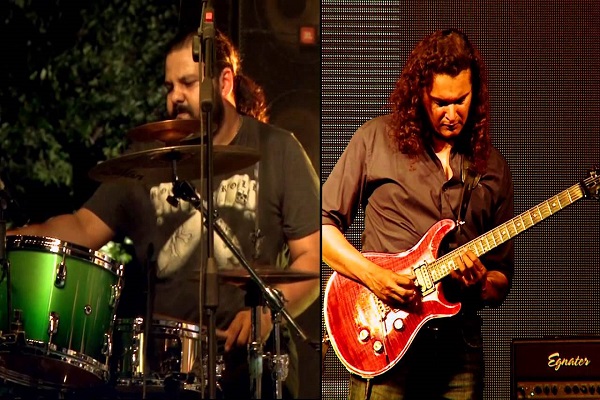 Debut Album by MHB
In 2004 MHB launched their 1st album entitled 'Sampooran' by the Virgin-Records. This album earned appreciation from all parts of the country. In 2010 it released its 2nd album 'Saptak' and band success continued.
Release of Chal Bulleya
MHB released its 1st video of song 'Chal Bulleya' that regarded as a best and fantastic music video of 2010 in a poll organized by Dawn News. The MHB won several nominations and awards for its live performances, videos, and recordings.
Album in 2014
MHB released its another album in Sep 2014 in India and Pakistan across Taazi, iTunes, and Amazon Music and some other platforms.
Video of song 'Ghunghat.'
MHB released only 1-video from its live performance of the song 'Ghunghat.' Although it was a live music performance it received 'Song of the Year' by Critics Choice of Dawn Tribune and also earned 'Song of Year' by Dawn News.
Indian Controversy
Music lovers in Pakistan were shocked in 2015 on listening to the announcement of GIMA (Global Indian Music Awards) about disqualification of MHB's album 'Andolan' from the category of Best Rock-Album due to the foreign origins.
This news came just after a week of nomination announcement. This decision confused the band also, and they were curious about reasons for their disqualification.
Members of MHB
Like all the other music bands, MHB is changing its members since its creation. Being a highly-skilled and top-notch music band several renowned music artists joined and quit this band. Initially, there were all the Pakistani musicians in the band; however, now it consists of both Indian and Pakistani members.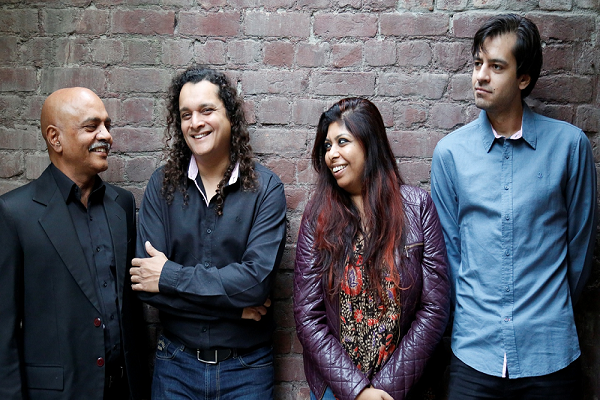 Former Band Members
Kami Paul-Drummer (2012 to 2013)
Javaid Bashir-Lead Vocals (2002 to 2010 and then in 2011 to 2013)
Riyaz Ali-Lead Vocals (2001 to 2002)
Asad Abbas-Lead Vocals (2010 to 2011)
Amir Azhar-Bassist (2009 to 2013)
Sameer Ahmad-Bass Guitarist (2001 to 2009)
Current Band Members
Muhammad Ahsan-Flute Artist (Joined in 2001)
Meekal Hasan-Lead     Guitarist (Joined in 2001)
Gino Banks-Drummer (Joined in 2013)
Sheldon D'Silva-Bassist (Joined in 2013)
Sharmistha Chatterjee-Lead Vocals (Joined in 2013)
Social Media Handles
His social media account include
http://mekaalhasanband.com/cgi-sys/suspendedpage.cgi