Kami Sid is a Transgender person who rose to fame as a model and as an actress. Sid started modeling in 2016 and since today never look at the back and ignored all the hatred coming from different people. This article contains a blend of information about Kami Sid biography and Kami Sid Career. 
| Title | Description |
| --- | --- |
| Personal | |
| Name: | Kami Sid |
| In Urdu: | کامی سڈ |
| Famous As: | Transgender Model and Actress |
| Nationality: | Pakistani |
| Residence: | Karachi |
| Education: | Bachelors |
| Religion: | Islam |
| Profession: | Actress and Model |
| Years Active: | 2012-present |
| Debut Film : | Rani |
| Debut Drama: | Dil e Nadan |
| Website: | https://www.instagram.com/kamisid_official/ |
| Awards : | Got nominated for her film 'Rani' |
| Born | |
| Place: | Karachi, Pakistan |
| Family | |
| Parents: | Not known |
| Siblings : | 7 siblings |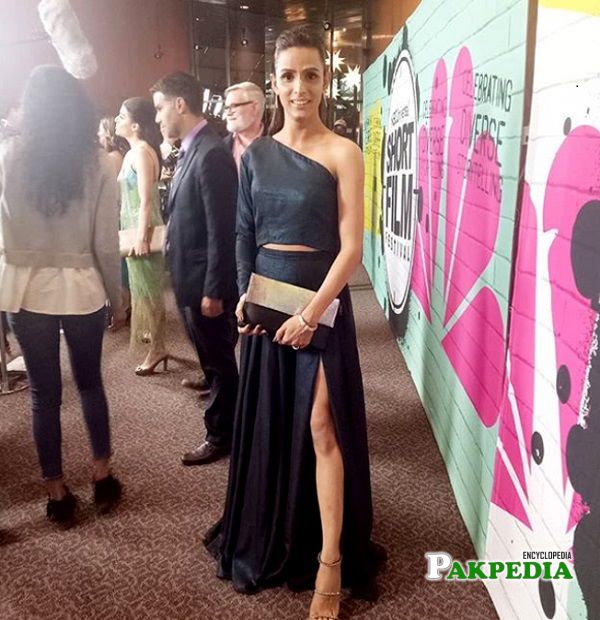 Kami Sid biography
Kami is the first-ever transgender woman who despite all the backlash didn't lose hope and today is one of the prominent personalities who is achieving great success in the field of modeling and acting. Like every other transgender, it was hard for Kami to grow within the normal people and to listen to all the negativity but that didn't bother sid and didn't obstruct within the path of success. Kami belongs to a Khawaja Sira Community and is the youngest of 7 siblings.
Education of Kami
Sid is a well-educated person with a degree of bachelor's in Business studies which kami received from Karachi. Kami's dream of getting higher education from the UK couldn't fulfill and sid decided to start the career and to break the stereotypes.
Kami Sid family
Sid was raised and brought up by a single and fully supportive mother as Sid's father died when sid was born. Her mother gave Sid full confidence and self-love which is helping sid to achieve goals and to break stereotypes. Sid is the youngest of 8 siblings.
Kami Sid Career
Initial Career
In 2012 Sid went to Thailand for the first photoshoot which results in a lot of backlash and the negativity from many people. Sid once told in an interview that why to bother negativity when there is a lot of positivity around you who appreciates you instead of demotivating you. In 2016 sid again came in the limelight and did a photoshoot as a protest against all the cruelty for the transgenders in Pakistan. 2016 was a year when sid modeling career actually started. 
As a Right Activist
On 14th August 2017, Sid presented on a housetop in Karachi while holding up the Pakistani banner. She has given an address on fear of transsexuality and misogyny in the Karachi Literature Festival in London. Sid is a board individual from this non-benefit association called 'Road to School', which shows sex-ed and social assorted variety to schoolchildren. She is the program facilitator of the Aks International Minorities Festival in Copenhagen.
As an Actress
Sid finally decided to make her acting debut in 2017 with a film 'Rani' which is based on a Pakistani transgender woman. The film won the Best Writer Award and other many awards while the main lead Si Kami also been nominated in a few categories. The film was based on the hardships a transgender has to face to live in society. Later, she was seen in a play 'Dil e Nadan' which was again based on the same story of transgender which sid performed opposite prominent names including Abid Ali. 
Hum Showcase
The model is all set to walk at the Hum Showcase this year in 2019 by breaking all the stereotypes against transgenders. While talking to media sid told about the call which they received early morning that they got selected for the Humcase. Sid will be walking as a conventional model for all the 3 days which is indeed the biggest achievement.  Sid added that the transgender community needs to come forward and show their talent and skills to the world. 
Social Media Handles
Kami's social media accounts incorporate