Jan Achakzai is a writer, analyst, politician, social activist, author, and businessman. He is linked with 'Baluchistan Times' for over six years. He released his magazine entitled 'Quetta Gazzett' in 1996 and writes for several Pakistani newspapers. Achakzai is also a part of a political party PML-N.
Previously he also worked as a spokesperson of JUI's chief Maulana Fazal-ur-Rehman. This article has all the information about him, including Jan Achakzai Biography.
| Title | Description |
| --- | --- |
| Personal | |
| Name: | Jan Achakzai |
| In Urdu: | جان اچکزئی |
| Famous As: | Politician |
| Also Known for: | Analyst, Writer, Business Person, Author and Human Rights Activist |
| Nationality: | Pakistani |
| Education: | Economics, Government and Politics |
| Alma Mater: | University of Baluchistan, Quetta and University of London |
| Religion: | Islam |
| Profession: | Politics |
| Designation: | Ex – Spokesperson JUI-F |
| Institution / Org: | Supreme Court of Pakistan |
| Spent 10 Years: | In Quetta |
| Authored: | Quetta Gazzette in 1994-95 |
| Province: | Balochistan |
| Born | |
| Date: | 1970 |
| Place: | Tangae in Pishin District of Northern Baluchistan (Southern Pashtunkhwa) |
| Family | |
| Spouse: | Dr Zara Kakar |
| Parents: | Haji Abdul Nabi (Father), Sarah Khan (Mother) |
| Siblings : | Late Zarif Khan Achakzai (Brother) |
| Career | |
| Political Party: | Pakistan Muslim League (N) |
| Serve As: | Member |

Jan Achakzai Biography
He is a highly educated personality who received education from top universities. Despite belonging to a small village, he is highly competent and is doing multi-tasking and making his name in different fields. He is a straight forward man who is clear in his thoughts and views and remains firm on his opinions and decisions.
Besides, political career, he also has a bright career in journalism and has contributed significantly to Pakistan via his writings. His name is well-known in Washington, Pakistan and London and has deep and vast knowledge, and command on radicalization, extremism, and terrorism in the zone.
Jan Date of Birth
He opened his eyes in a small village 'Tangae' of Baluchistan in 1970.
Education of Jan
He attended University of LDN and UB (University of Baluchistan) for his education.
Jan Achakzai Family
His father Haji Nabi was a heightened and healthy man who passed away at the age of hundred years. His elder brother Zarif Khan (Late) died at the age of forty years in a very tragic incident. Dr Zara Kakar is Jan's spouse, and she works for  UK National Health Service.
Career
Campaign Against Military Dictatorship
After completion of his studies, he stayed for ten years in Quetta, Pakistan, and attempted to initiate a political campaign against Gen Zia-ul-Haq's military dictatorship. When democracy restored in Pakistan, he switched his focus on writing about Pakistan.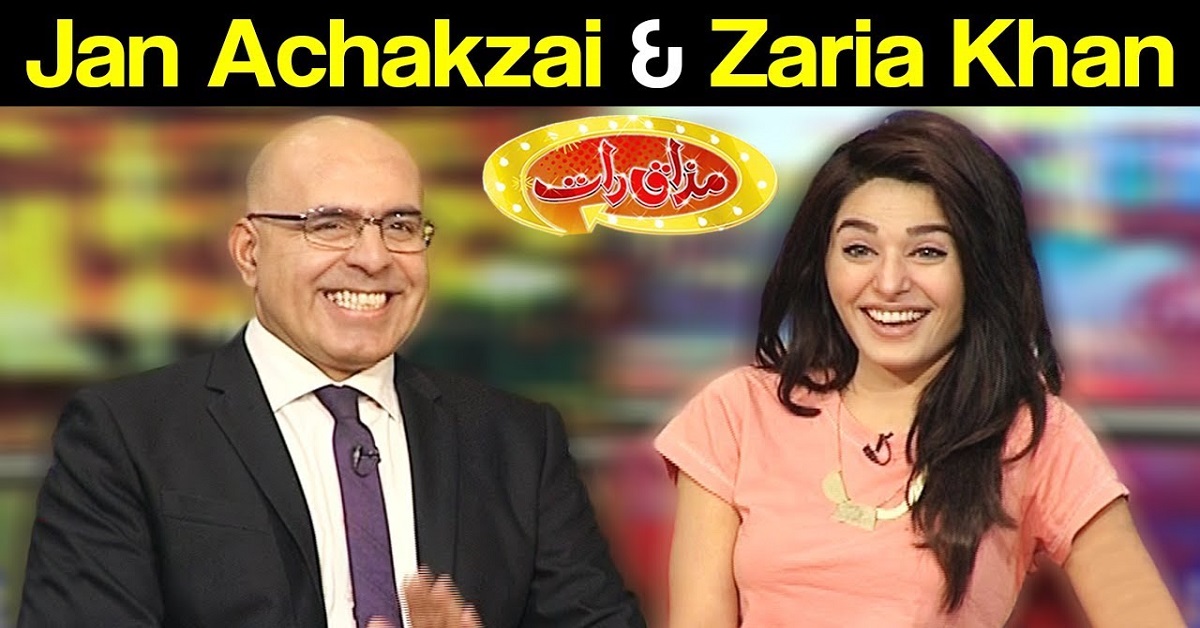 Career in Broadcasting
He worked in London for BBC-World Service (broadcaster) from 1999-2007. Before the broadcasting job, he remained associated with 'Baluchistan Times' from 1994-1999. He then initiated his magazine with the name 'Quetta Gazette' from 1994 to 1995.
Not only this he also contributed to different Pakistani newspapers on topics like ethnicity, nationalism, democracy, and ties between Afghanistan and Pakistan. He is a well-reputed journalist in Washington, Pakistan and London.
Participation in Politics
As a youngster, he was active in politics and participated in student politics. He possesses a vast knowledge of ethnicity in his homeland. He had mentioned the Pashtun community's plight in his writings.
As a Businessman
He did business in Southern India before Sub Continent's partition. He stayed for almost eighteen years in Mumbai, Poona and Chennai.
Left PML-N
He felt that his party lacks central leadership and is not taking any action against rebel and disobedient MPAs, so he departed his ways in 2018 from PML-N and stated that this political party keeps Baluchistan at the bottom of its priority list.
Social Media Handles
https://twitter.com/jan_achakzai