Hasil Bizenjo was a Pakistani politician who was attached to Pakistan Muslim League N. He was the Chairman of Balochistan National Party. He was diagnosed with lung cancer in 2019 that became deadly in 2020, and he left the world forever. This article has all the information about him, including Hasil Bizenjo Biography.
| Title | Description |
| --- | --- |
| Personal | |
| Name: | Hasil Bizenjo |
| In Urdu: | حاصل بزنجو |
| Full Name: | Mir Hasil Khan Bizenjo |
| Famous As: | Politician |
| Nationality: | Pakistani |
| Residence: | Balochistan |
| Religion: | Islam |
| Profession: | Politician |
| Mobile Number: | 0300-9231347 |
| Local Address: | E-207, Parliament Lodges, Islamabad. |
| Permanent Address: | Bizin Pur, P.O. Nal Tehsil, District Khuzdar. |
| Born | |
| Date: | 3 February 1958 |
| Family | |
| Parents: | Ghaus Baksh Bizenjo |
| Siblings : | Mir Bizen Bizenjo |
| Career | |
| Political Party: | National Party of Pakistan |
| Serve As: | Senator |
| Time Period : | 2015 – 2021 |

Hasil Bizenjo Biography
Bizenjo was a Pakistani politician who was in the political field since 1990 Pakistan General Elections. He was the member of Pakistan Muslim League N, and during his tenure as a Senate member, he served as Maritime Affairs Minister. He was likewise nominated for the Senate Chairman post. Due to lung cancer, he couldn't survive and died in 2019.
Bizenjo Date of Birth
He was born on 3rd February 1958.
Hasil Bizenjo Family
He was born to notable leader Ghaus Bux Bizenjo.
Political Career
1990 General Elections
In 1990, Bizenjo commenced his political career when he fought for 1990 General Elections. Luckily he elected as MNA at the start of his career as a nominee of Pakistan National Party by giving a major setback to his opponent.
1997 Elections
Later he was given the ticket of Balochistan National Party on which he contested 1997 General Elections and again faced victory.
As a Founder
After a few years, he established a party named Balochistan National Democratic which after some time collaborated with Baloch National Movement. In 2015 he was named the president of this party.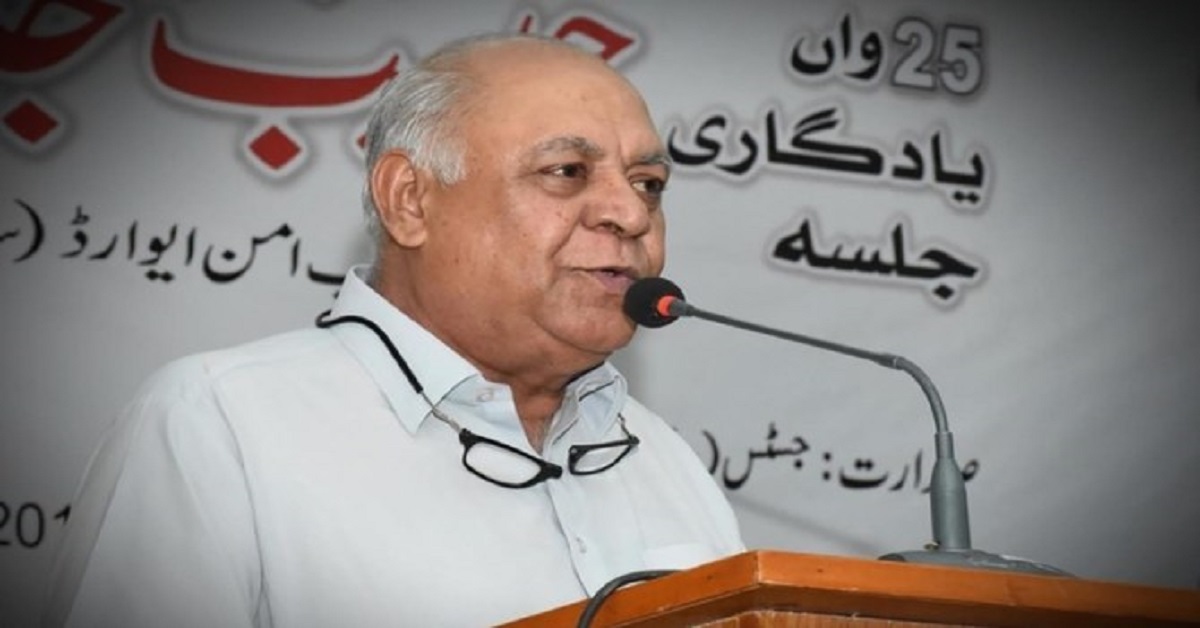 As a Senator
In 2009 he became a member of the Senate Assembly and after completing his tenure, he once again re-elected for the post in 2015. The same year he was nominated for Chairman Senate by PMLN, but he couldn't grab the seat. In 2016 he was given the critical Ministry of post and Shipping that couldn't last for long.
He was asked to terminate the Ministry after Nawaz Sharif resignation in 2017 after he found guilty in Panama Case. However, after Shaqan Khaqan Abbasi's government, he came back to his previous post in Abbasi's Federal Cabinet. His tenure ended on 31st May 2018. In 2019 he was again nominated for Senate Chairman post.
Hasil Bizenjo Death
After fighting with lung cancer, he took his last breath on 20th August 2020. He buried the next day in Karachi graveyard. He visited the US for the treatment yet couldn't survive.
Social Media Handles
His social media account include
https://twitter.com/hasilbizenjo
https://www.facebook.com/Mir-Hasil-Bizenjo-192437237463903/