Dina Wadia was the one and only daughter of Founder of Pakistan Quaid-e-Azam Muhammad Ali Jinnah and Rattanbai (Later her name changed to Mariam Jinnah). She married a Parsi Indian and had two children with him. But the marriage didn't last, and they got separated.
Some sources say her marriage with a non-Muslim damaged her relationship with her father. Still, her diary revealed that she was having fatherly and good relations with her father. She visited Pakistan two times. She passed away in NYC at the age of 98 from pneumonia. This article has all the information about her, including Dina Wadia Biography.
| Title | Description |
| --- | --- |
| Personal | |
| Name: | Dina Wadia |
| In Urdu: | دینہ وادیہ |
| Nationality: | British |
| Residence: | New York |
| Education: | Dina's education mostly took place between London and Bombay |
| Islamic Education: | Salaat and Quran |
| Daughter: | Quaid-e-Azam Muhammad Ali Jinnah |
| Religion: | Islam |
| Born | |
| Date: | 15th August 1919 |
| Place: | London, England, UK |
| Family | |
| Spouse: | Neville Wadia (m. 1938; div. 1943) |
| Children: | A son named Nusli Wadia and A daughter |
| Parents: | Muhammad Ali Jinnah, Rattanbai Jinnah |
| Died | |
| Date: | 2nd November 2017 |
| Rest Place: | New York, United States |

Dina Wadia Biography
Dina had a remarkable resemblance to her mother, Rattanbai, and her smile was precisely similar to Rattanbai. She was considered as dark-eyed beauty. Though she was the only child of her parents, she couldn't get any right on her father's property due to her marriage with a non-Muslim.
She was the lady abandoned by her parents because of the decisions she made. She also faced dishonor in India by locals for being the Daughter of Jinnah. While in Pakistan, many Pakistanis considered her a traitor for her decision to reside in India. Her marriage with Neville finished in 1943. She had two children whom she raised without any bounding to religions.
Dina Date of Birth
She opened her eyes in London, England, on 15th August 1919 to Jinnah and his 2nd wife, Rattanbai.
Dina Wadia Family
She was the only daughter of Pakistan's founder and leader of Muslim League Quaid-e-Azam Muhammad Ali Jinnah and Maryam Jinnah (Rattanbai Petit). Dina belonged to a strong background, to an influential 'Jinnah Family' via her father, 'Petit Family,' via her mother, and to 'Wadia Family' via her marriage to an Indian philanthropist and Businessman Neville Ness.
Her paternal grandfather Poonja Jinnah was a successful businessman and belonged to the 'Khoja' caste. Her maternal grandparents' family were 'Parsi,' and after their daughter, Rattanbai's married Muhammad Ali Jinnah and accepted, they disowned their daughter.
In the mid-1870s, Jinnah's parents left Gujarat and settled in Karachi to start their business. Jinnah and her sister Fatima Jinnah are prominent historical personalities who began the 'Pakistan Movement.' Their efforts resulted in Pakistan's establishment on 14th August 1947, and Jinnah became its 1st Governor-General. Titles 'Mother of Nation' and 'Father of Nation' were bestowed to Fatima and Muhammad Ali Jinnah.
Marriage and Conflicts with Father
Her desire to marry a Parses born Indian philanthropist and businessman Neville Wadia troubled her relation with her father. Jinnah tried to convince her, but all his attempts failed. He said to her daughter that she could choose any Muslim boy in India but she replied that Rattanbai was also a Parsi and non-Muslim.
Chagla's Statement Regarding Dina's Relations with Jinnah
Jinnah's then-associate M.C. Chagla has described in 'Roses in December' his autobiography that he said that you aren't my daughter now upon Dina's marriage to Neville. However, this story is contentious as some sources reported that Jinnah sent his driver to deliver a bouquet to Dina.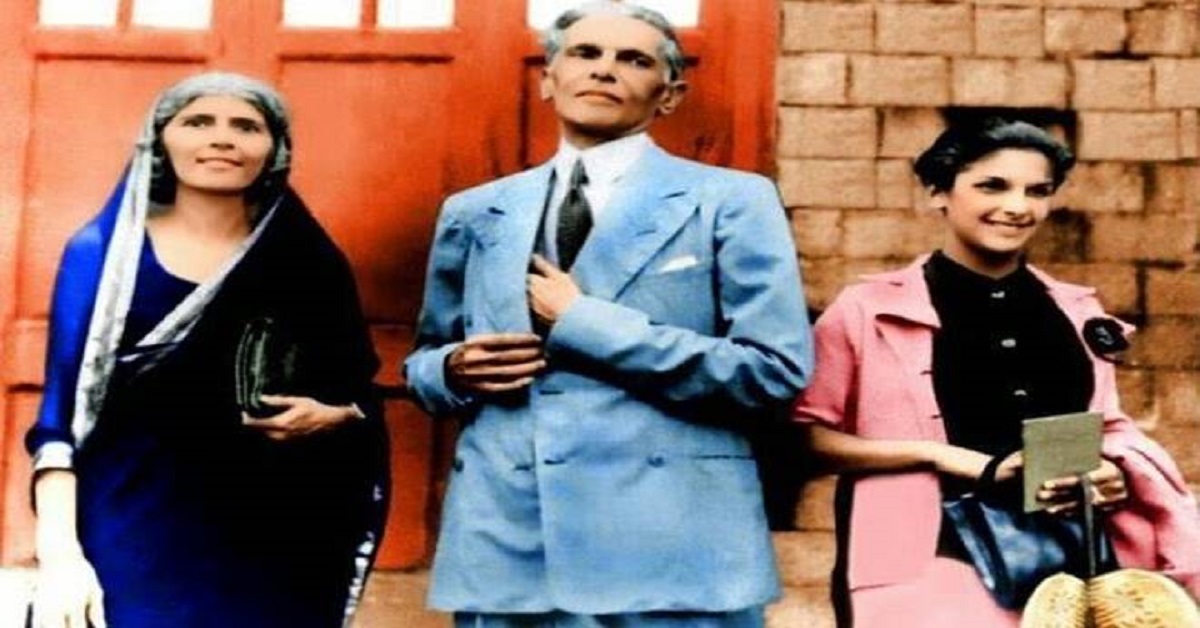 Deprived of Jinnah's Property
According to the Pakistani constitution, a person who violates Islamic laws (as Dina, a Muslim woman married a Non-Muslim) should be disinherited. So, her claims on properties of Jinnah in Pakistan weren't entertained.
Separation from Neville
She settled in Bombay and blessed with a daughter and a son. This marriage didn't last long, and the couple got separated in 1943. As divorce was an illegal act at that time in India, so they didn't formally divorce.
Interview to Hamid Mir
Due to her marriage, the daughter-father relationship became immensely formal, and Jinnah used to call her 'Mrs. Wadia.' It is also controversial as Dina called it a rumor. In her interview with famous anchorperson Hamid Mir, she stated, 'My father wasn't a dominating father, but he was a kind father.
In 1946 I met her for the last time in Bombay, and when I was leaving, he hugged my son. And he put his grey cap on the head of Nusli and said, Keep it, boy.'
Dina's Letter to Jinnah
After Dina's death, her diary unveiled that the daughter-father relation wasn't formal. They had been reunited as a happy family, and she visited Pakistan on the demise of her father and later in 2004 at the Pak-India cricket match. On 28th April 1947, in her letter to Jinnah, she said:
'My dear father, 1st of all I congratulate you-that you achieved Pakistan, you worked very hard for it. I receive news about you from Bombay's local newspapers. Children have started recovering from a cough, and I am taking children to Juhu for a month. Would you Come back? If yes, then come to Juhu and spend time with us. I will call you to meet you if you don't have a plan to come. Papa darling takes care. Lots of kisses and love, Dina.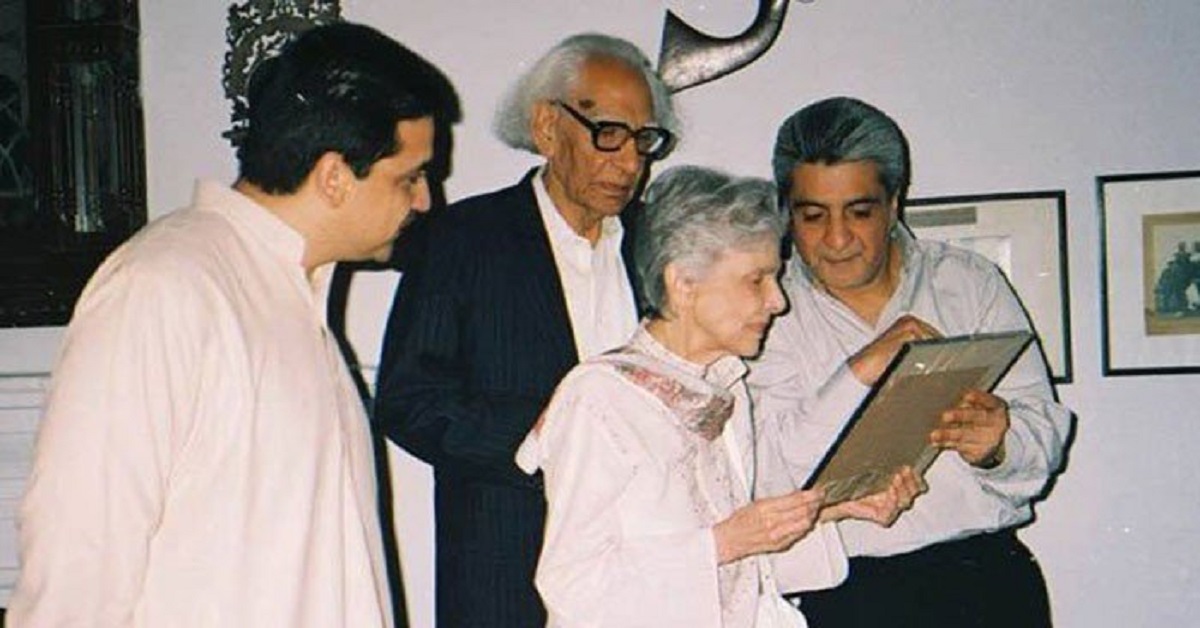 Dina's Visit to Pakistan
In 2004 she came to Lahore, Pakistan, to enjoy a match between India and Pakistan. Wadia, along with her son Nusli, and grandsons Jehangir and Ness, visited her father's Mausoleum to offer prayers. She wrote in visitors' book 'It has been regrettable and amazing for me. May my father's dream come true.'
According to reports, she requested copies of those three pictures that she saw in the antiquities room in Mausoleum. The one-shot is her mother Rattanbai's painting; in the other one, she is with her aunt Fatima and her father. In the 3rd picture, Jinnah is reading out a letter showing his political personality. She also visited her aunt's tomb and Pakistan Flagstaff House to hoist the Pakistani flag.
Dina Wadia Death
She breathed her last at her house in 'Madison Avenue' in NYC on 2nd November 2017 from pneumonia at 98. Pakistani people deeply mourned her death and described it as 'Grief of the Nation.'
Several political figures, including then-President and PM of Pakistan, gave official statements and said Pakistani people greatly admired and respected her. Sindh Assembly offered Surat Fatiha for the departed soul and also observed 1-minute silence in Dina's remembrance.