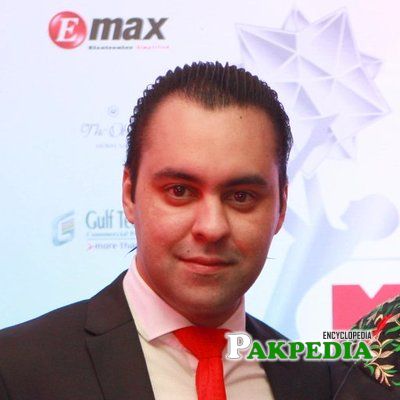 President of Schon Group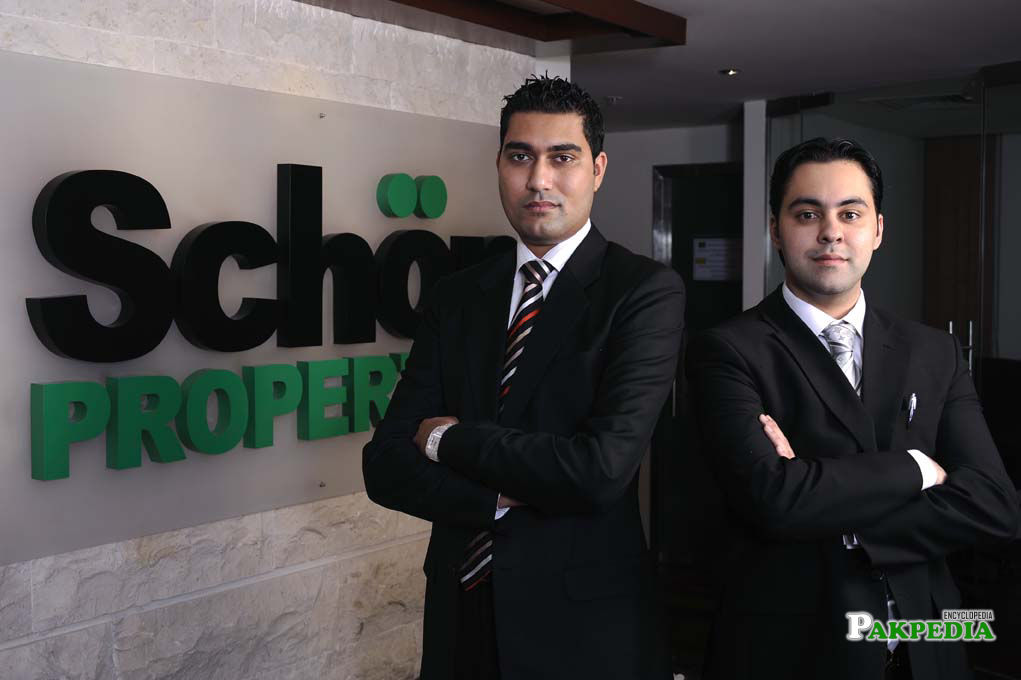 Multan Joins PSL With $41.6 Million Contract Thanks to Schon Group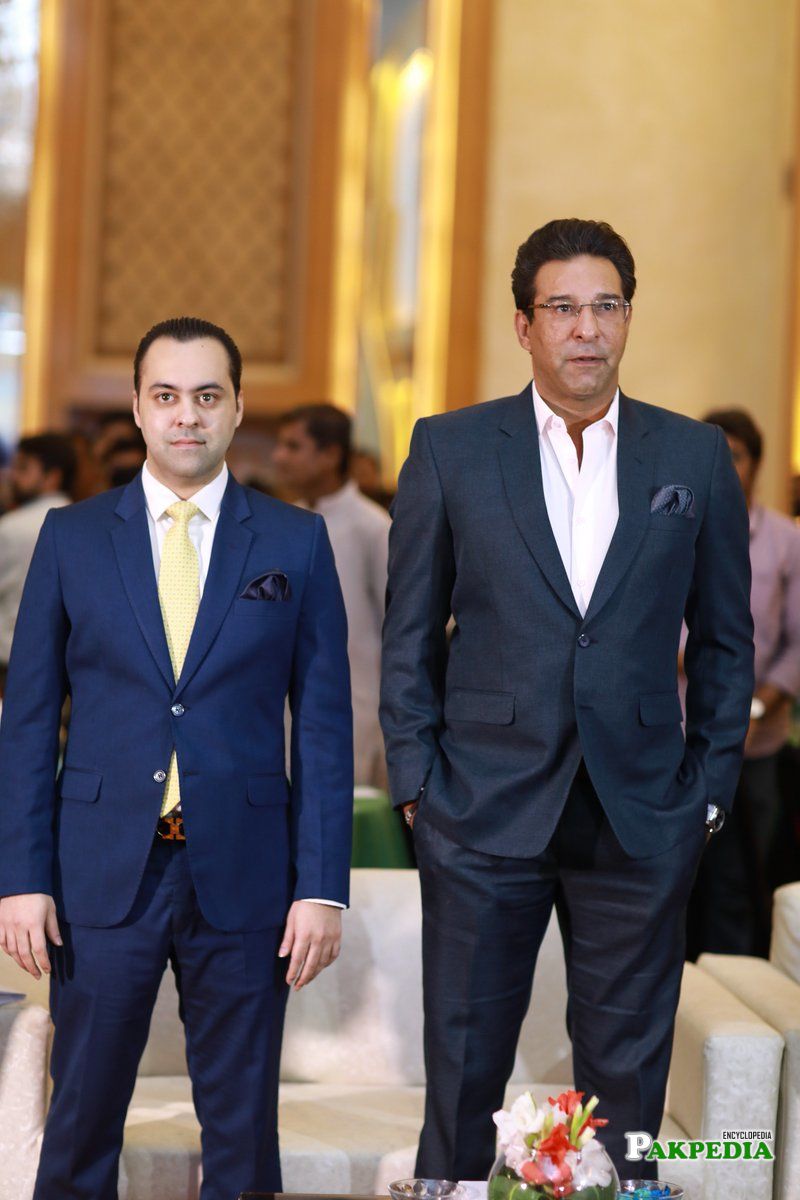 With Waseem Akhtar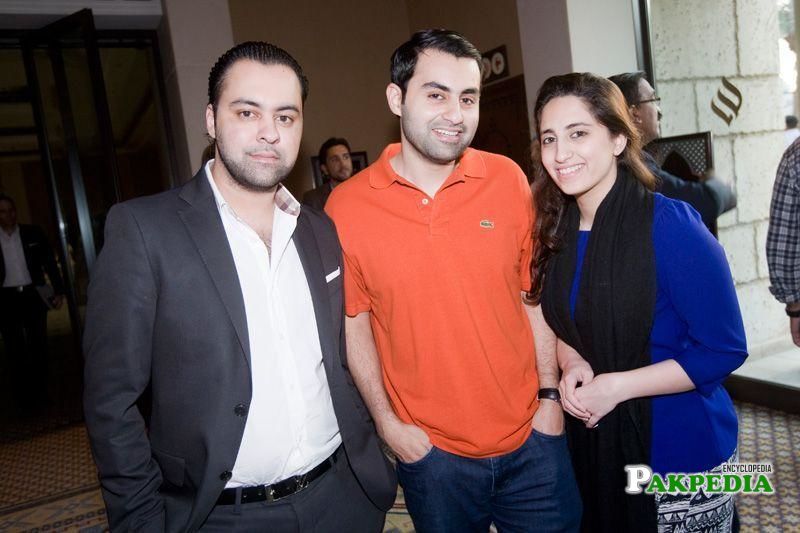 Asher Schon, Khizer Schon and Nissa Husain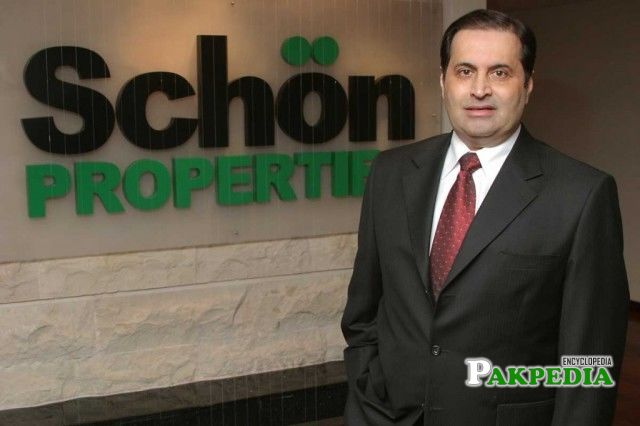 His Father Tahir Schon
Biography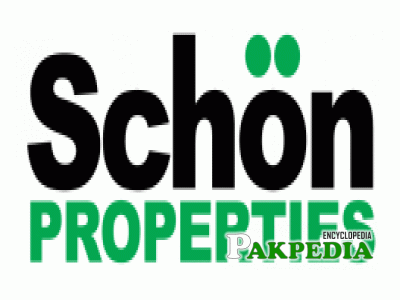 Asher's father Nasir Schon is a prominent business leader of Pakistan and the CEO of Schon Group. Nasir Schon is the son of Captain Ather Schon Hussain, an ex-pilot of
PIA
. The Schon family is one of the few striving Muhajir Urdu business families in Pakistan. Starting off in Singapore in 1982, the peek of Schon group was in 1995 when they owned National Fibres, Schon Bank, Schon Textiles and Pak-China Fertizilers. Currently, Schon Group is managed by his sons, Asher Schon and Khizer Schon who look after day-to-day affairs in their Dubai HQ. They have also launched Schon Ventures, which is the group investment vehicle which has invested in Fitness, Transportation, Real Estate, and Technology start ups.
[1]
Biography
Family
Nasir Schon
Nasir Schon his father is a prominent business leader of Pakistan, Syed Nasir Hussain Schon was born on 28 November 1957. He is the Chief Executive of Schon Group and also the Honorary Consul-General of Sierra Leone in Karachi.
[2]
Father
Tahir Schon
Tahir Schon his uncle also famous as Syed Tahir Schon is Honorary Consul General of The Republic of The Gambia in
Karachi
,
Sindh
, Pakistan. Working towards the betterment of fellow Pakistanis, Tahir Husain is also Director & Vice President - Legal Affairs & Secretary of the Pakistan Business Council in Dubai.
[3]
Tahir Schon
Khizer Schon
Khizer Schon his brother  has recently made several investments in the YCombinator's technology startups and aims to invest in Pakistani technology businesses through their investment arm Schon Ventures. Schon Ventures is the group investment vehicle which has invested in fitness, transportation, real estate, and technology start-ups.
Schon Properties
The firm, part of the diversified Schon Group, has evolved from its traditional role as a leading leasing and building management specialist to become a premier real estate broker.Schon Properties is set apart by its experience in studying the requirements of end-users, and delighting them with smart mixed-use and residential apartments that deliver integrated living.They support you throughout your journey with them in ways that surprise and exceed expectations. Each client interacts with a single relationship manager throughout the purchase and ownership experience to ensure continuity and transparency.Today, Schon Properties' track record and focus on a seamless customer experience make it the brand investors trust when wanting to explore opportunities in Dubai's vibrant real estate market.
[4]
Schon Properties
Schon Properties is a part of Schön Group, a diversified business enterprise spanning across the World.
Award Winning Real Estate Developer
Schon Properties, is an award winning private real estate developer in the UAE, has an 8 million square feet development portfolio valued at Dh7 billion.
Leading Company
Schön Properties has transitioned from its traditional role as one of Dubai's leading, leasing and building management specialists to incorporate real estate development, using our experience with end-users to develop mixed-use and residential projects designed to achieve a harmonious work/life balance.Each of our 150-strong team of professionals is an expert on working and living in Dubai, and can provide strategic advice for buying and renting properties, both commercial and residential.
[5]
Leading Company
Owner of Multan Sultans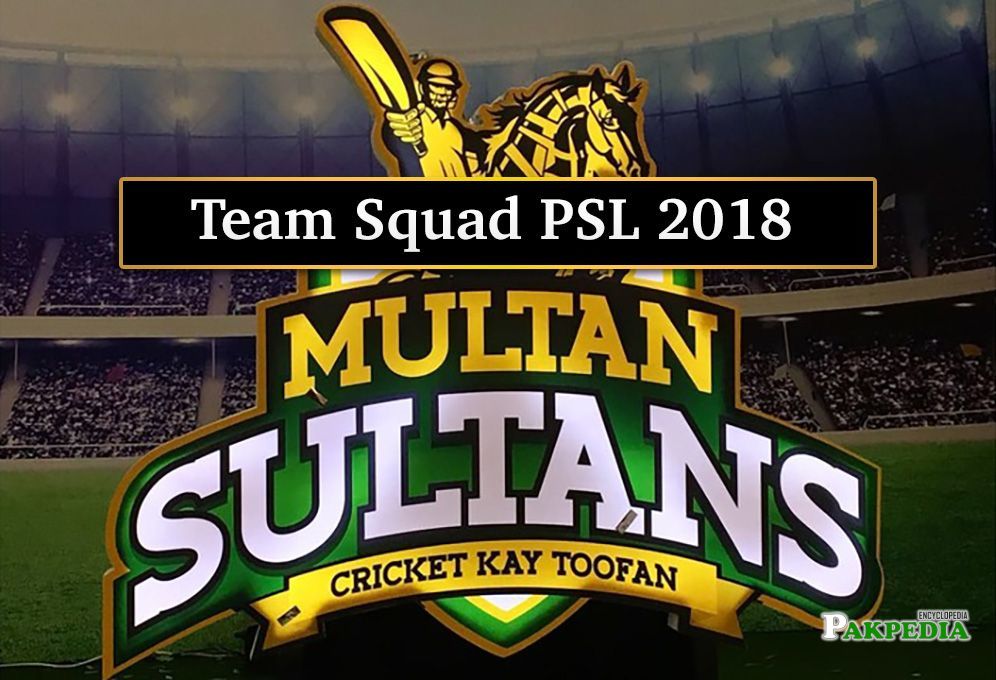 The bid from Schon Group's end was led by Asher Schon and Khizer Schon, the sons of renowned business leader Nasir Schon who cofounded the Schon Group with his brother
Tahir H Schon
. Starting off in Singapore in 1982, the peak of Schon group was in 1995 when they owned National Fibres, Schon Bank, Schon Textiles and Pak-China Fertilizers.One of the richest families of Pakistan, Schon Group has bought the newly added Multan Sultans team in
Pakistan Super League
after successful bid at
Pakistan Cricket Board
. The Schon Group will be paying a hefty $41.6 million in a period of 8 years for this contract. This acquisition, of $5.2 million per year, turns out to be the biggest one in the history of Pakistan Super League.Before Multan purchase, of all the PSL teams,
Karachi Kings
was deemed the biggest sale. It was acquired by Ary Group for $2.6 million per year for a contract spanning a decade.
[6]
Owner of Multan Sultans