Arbab Amir Ayub is a Pakistani politician who is currently working as a member of the National Assembly on the party ticket of PTI after contesting 2018 General Elections. Previously he served on the same post in 2017 by-elections. He belongs to political family background, so politics runs in his blood.
He remained attached to Awami National Party for a long term and also served as the Mayor. Moreover, he was once accused of threatening a Pakistani actress in 2008. This article carries every detail about him, including Arbab Amir Ayub Biography.
| Title | Description |
| --- | --- |
| Personal | |
| Name: | Arbab Amir Ayub |
| In Urdu: | ارباب عامر ایوب |
| Famous As: | Politician |
| Nationality: | Pakistani |
| Residence: | KPK |
| Education: | Undergraduate in marketing |
| Religion: | Islam |
| Profession: | Politician |
| Born | |
| Date: | 1975 |
| Place: | KPK |
| Family | |
| Parents: | Noor Mohammed Khan |
| Siblings : | Arbab Muhammad Zahir |
| Career | |
| Political Party: | Pakistan Tehreek-i Insaf (PTI) |
| Serve As: | MNA |
| Old Political Affiliations: | Awami National Party |

Arbab Amir Ayub Biography
Arbab is a young Pakistani politician who begins his political journey a long time ago. After being served as a member of the Awami National Party, he decided to join PTI on which he worked in 2017 when he associated with PTI. On PTI ticket he ran for 2 times for an MNA seat and both times faced victory.
In 2020, he made some serious allegations against PTI without any fear of being expelled. He used the words of corrupt and selected ones for the PTI government and showed his disappointment towards them. He also added that he is thinking to quit politics soon.
Arbab Date of Birth
He was born in 1975.
Education of Ayub
He did his undergraduate degree from the UK in Marketing and later came back to Pakistan to start his political career.
Arbab Amir Ayub Family
He was born to Noor Muhammad Khan who served as a Senator in the past. His late brother Arbab Zahir Khan was attached to Awami National Party where he worked as parliamentarian for many terms.
Political Career
As a Mayor
Like his brother, he also associated with Awami National Party. During his affiliation with ANP, he was made the Mayor of Peshawar from 2005 to 2009.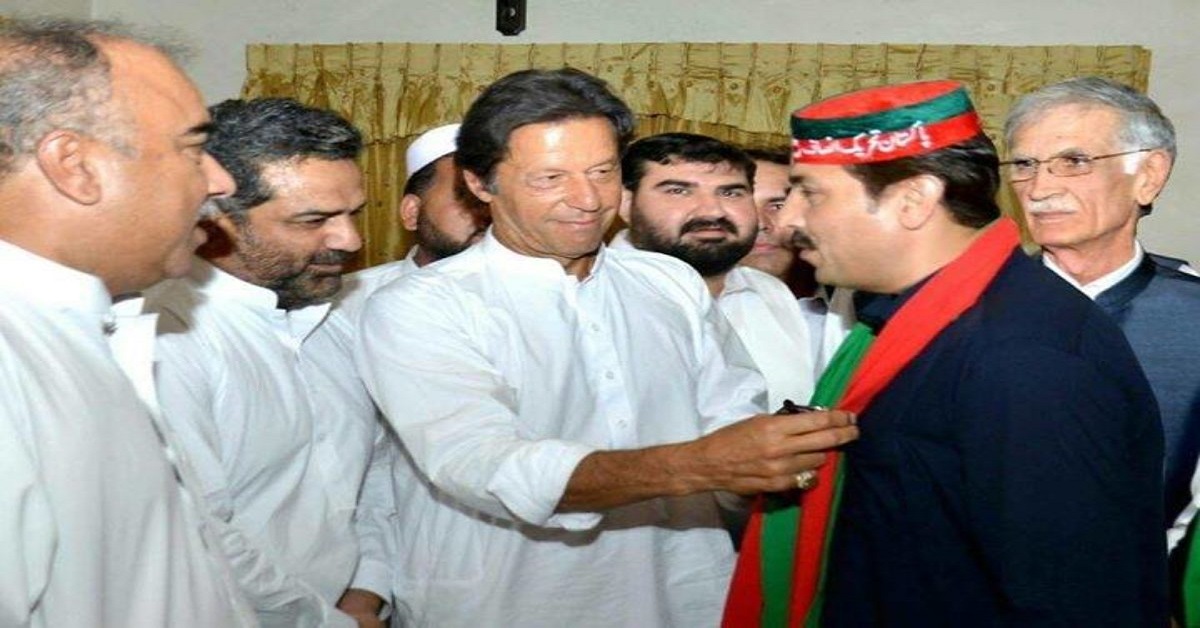 2017 By-elections
Later he quit ANP to join Pakistan Tehreek-e-Insaf. In 2017 by-elections he was given the party ticket by PTI on which he ran for the National Assembly seat. The seat fell abandoned after the demise of former MNA Gulzar Khan. He served on this post till 2018.
2018 General Elections
He again ran for the National Assembly seat on the party ticket of PTI from NA-28 Constituency and managed to grab the maximum votes.
Allegations against PTI Government
In 2020, he came up with severe accusations against PTI Government. He said that PTI is one of the worst government in the entire history of Pakistan. Amir said that he joined PTI with the hope of change, but the things are quite the opposite. Corruptions and injustice are at their peak. He showed his utter disappointment and thinking to leave politics.
Scandal
In 2008, the Pakistani actress Najia Baig who is known for 'Hasb e Hal' accused Arbab Amir of threatening her and her family. According to Najia, he wanted to marry her for which her family disagreed. Najia appealed to the CM Shahbaz Sharif for securing of her family. Furthermore, she said if anything bad happened to her and her family, he would be responsible.
Social Media Handles
His social media account include
https://twitter.com/arbabamirayub01