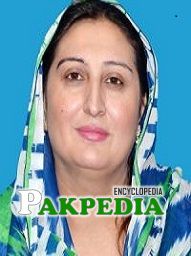 Aisha Naeem biography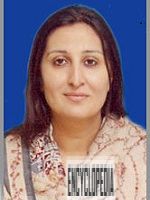 Aisha Naeem career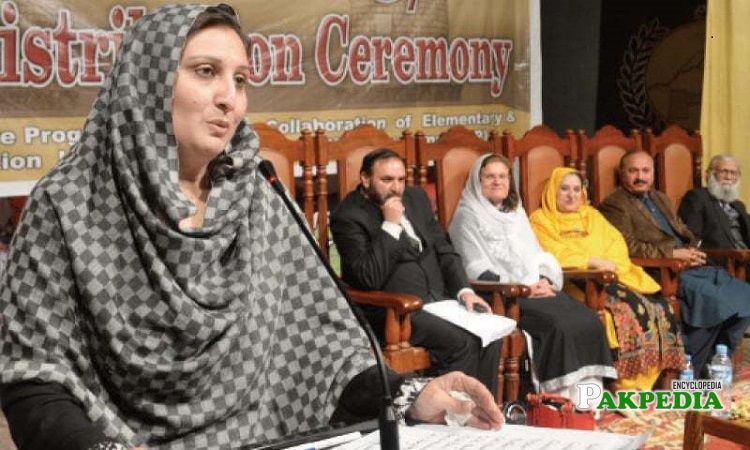 Aisha Naeem in an event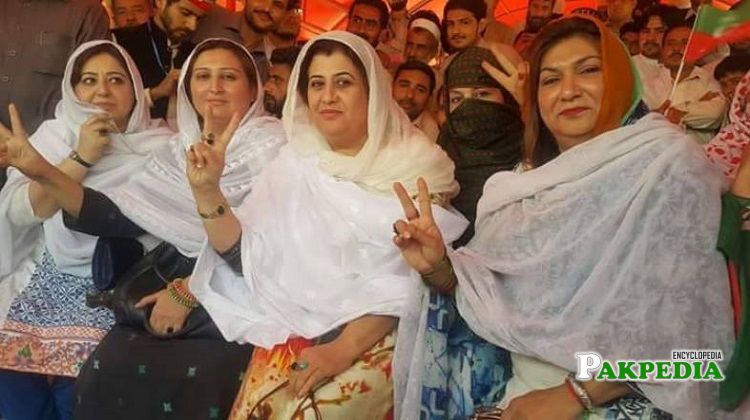 Aisha Naeem with other members of the party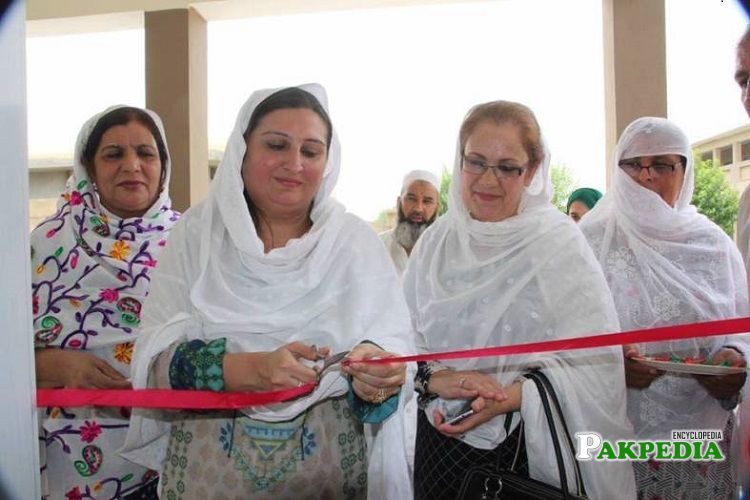 Aisha Naeem at an opening ceremony
Aisha Naeem biography
Aisha is a Pakistani politician who belongs to a respectable family and is in politics for a long time. She started her political career in 2013 and since then she is serving for the betterment of women and the country while being attached to Pakistan Tehreek e Insaf. After completing her education she got married to a non-political man and is blessed with kids. She was born in Khyber Pakhtunkhwa and hails from a Swabi district.
Education of Aisha
She holds the degree of Matriculation.
Aisha Naeem Career
General Elections 2013
Her political tenure started when she contested the General Elections 2013 as a member of Pakistan Tehreek e Insaf. She performed her duties as a member of Provincial Assembly of Khyber Pakhtunkhwa from 31st May 2013 to 28th May 2018 with full dedication and hard work. She is one of those politicians who always prefer to solve the problems of the public over her own interest. She is very close to welfare works and is often seen participating in various welfare and social deeds. She also served as a parliamentary secretary for Public Health Engineering from 3rd September 2013 to 28th May 2018
General Elections 2018
She contested the General Elections of 2018 on a reserved seat for women as a member of Provincial Assembly of Khyber Pakhtunkhwa. She is currently serving from the constituency of WR-04 and is affiliated with PTI. She is indeed one of the most dedicate, committed and devoted politicians we have in Pakistan who never step back from the problems of women and nation. She is currently functioning as a Central Vice President of PTI.
Social Media Handles
Her social media accounts incorporate