ISI also known as Inter Services Intelligence is Pakistan's supreme intelligence agency which is responsible to gather information related to the country's security around the globe. The main focus is to provide intelligence to the government of Pakistan. After gathering, analyzing, and interpreting the information, Inter-Services Intelligence reports directly to the Director-General.
Though there are two other agencies as well but ISI is the more powerful intelligence agency of Pakistan. It primarily consists of officers of the armed forces of Pakistan, Air Force, Army, and Navy. Civilians are also recruited by the agency. Furthermore, it is commanded by Pakistan Army's Lieutenant general, selected by the Prime Minister of Pakistan, and recommended by Army Chief.
Lt. General Faiz Hameed is the current Director-General of ISI, who became the D.G of Inter-Services Intelligence in June 2019. This article carries all the information about intelligence, including ISI History.
| Title | Description |
| --- | --- |
| Details | |
| Abbreviation: | ISI |
| Name: | Inter-Services Intelligence (I.S.I) |
| In Urdu: | انٹر سروسز انٹیلی جنس |
| Motto: | Defence of Pakistan |
| Founded: | 1948 |
| Website: | https://www.ispr.gov.pk/ |
| Agency overview | |
| Formed: | 1948 by General Robert Cawthome |
| Headquarters: | Islamabad, Pakistan |
| Employees: | 25,000 |
| Jurisdictional Structure | |
| Legal Jurisdiction: | Government of Pakistan |
| General Nature: | Intelligence Bureau |
| Operational Structure | |
| Overviewed By: | General Director |
| Headquarters: | Islamabad, Pakistan |
| Executive: | Aftab Sultan |
| Ranking In World: | ISI 1st Rank in World |
| Recruitment and Training: | Civilians and Members of The Armed Forces |
| Structure of ISI: | Joint Intelligence X: JIX, Joint Intelligence Bureau (JIB), Joint Counter Intelligence Bureau (JCIB), Joint Intelligence/North (JIN), Joint Intelligence Miscellaneous (JIM), Joint Signal Intelligence Bureau (JSIB), and Joint Intelligence Technical (JIT) |
| Three Main Intelligence Services: | Intelligence Bureau (IB), Military Intelligence (MI), and Inter-Services Intelligence (ISI) |
| Main Sections: | Army, Navy, and Air Force |

ISI History
Initial
Inter-Services Intelligence was formed in 1948, after the partition of the Indian Subcontinent. They mutually share information between Air Force, Army, Navy, Military Intelligence, and Intelligence Bureau. After the independence of Pakistan, Major General of British Indian Army, Robert Cawthome appointed Col. Shahid Hamid to form an intelligence agency for Pakistan.
President Ayub Khan
During the independence of Pakistan, in 197 – 48, the role of Intelligence was to take care of Jammu Kashmir and Ex – FATA. The commander of the Pakistan Navy, Syed Muhammad Ahsan managed the recruitment and expansion of the intelligence agency initially but after 1958, all of the national intelligence agencies including ISI was controlled by President Ayub Khan.
1980 USSR War
During the Afghan – USSR war in 1980, ISI showed its enhancement by starting covert operations against USSR with the collaboration of the USA. To undertake daily operations in Afghanistan, a special section for Afghanistan was formed by Brigadier Mohammad Yousaf called SS Directorate. A lot of ISI officers got training under US assistance in order to defeat USSR through Talibaan in Afghanistan.
General Pervez Musharraf appointed Lt. General Ehsan ul Haq as the Director-General of ISI and replaced him with Lt. Gen. Shuja Pasha later. India believed that ISI is facilitating militants all over the world. According to Gen. Javed Nisar's confession, ISI facilitated the Muslim rebellions in Bosnia, China, the Philippines, and Central Asia.
In 2014, NID was formed to combat terrorism through sharing intelligence collected by thirty intelligence agencies of Pakistan.
Structure
Director-General who is obviously a Lt. General of Pakistan Army is considered the head of Inter-Services Intelligence Pakistan. There are two deputy directors of ISI who lead 3 wings each, report to the Director-General directly.
Wing of Foreign Relations
Foreign Relation Wing of Intelligence is directly responsible for foreign and diplomatic intelligence. The staff of Inter-Service Intelligence is basically composed of Pakistan Armed Forces, Army Officers, FIA, Civilian, Police, FBR, Judiciary, and Pakistan Custom. Their recruitments are held for three to four years and their services are extended on their performance.
Repeated extensions are provided to those officers who perform well. A report stated that it is the biggest of all intelligence agencies around the globe. The total count of personnel in ISI is never estimated but according to experts, it includes around ten thousand staff officers while the other assets and informants are not included.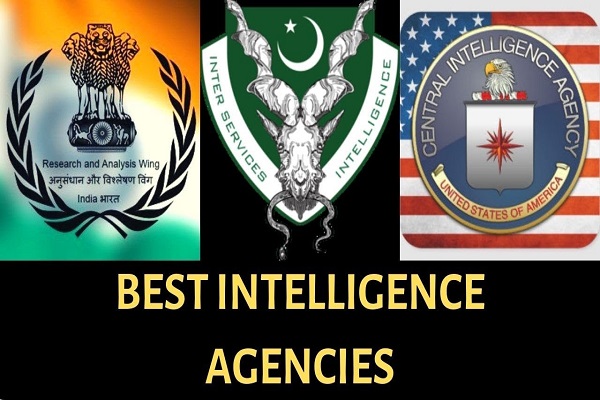 1- Internal Wing
The Internal Wing is directly responsible for domestic intelligence, counter–terrorism, surveillance, and domestic terrorism.
2- External Wing
The External Wing is responsible for intelligence, terrorism, and espionage outside the country,
ISI Departments
The departments include:
1- Joint Intelligence X (JIX)
The process and investigation of reports gathered by different intelligence agencies are prepared by JIX and a final report is presented to the respected intelligence agency.
2- Covert Action Division
This division is responsible for special activities and covert intelligence operations trained by Central Investigation Agency. The division is active and working since 1960.
3- Joint Counter-Intelligence Bureau
The responsibility of the Joint Counter-Intelligence Bureau is to keep a close eye on the intelligence agencies of other countries and to update the main wings of ISI from the process of other agencies.
4- Joint Intelligence Miscellaneous
(JIM) Joint Intelligence Miscellaneous is responsible for surveillance and other country's intelligence missions and operations.
5- Joint Intelligence North (JIN)
JIN is responsible for intelligence and operations in Northern Areas (Ex-FATA) and Pakistan administered Kashmir.
6- Joint Intelligence Bureau
The department of the Joint Intelligence Bureau (JIB) is accountable to gather information about fake/illegal currency, drugs, TTP and for gathering information that is against the state.
7- Joint Signal Intelligence Bureau (JSIB)
JSIB is responsible for the collection of information from Pak – India boundaries and to divert attacks from the opposition in India (RAW). JSIB is also responsible to hack/diverge the enemy's communication done through radioactive or electromagnetic sources.
8- Joint Intelligence Technical
The advancement of Intelligence gatherings in Pakistan and promoting Science and Technology is the responsibility of Joint Intelligence Technical (JIT). JIT is also responsible to avoid electronic attacks.
9- SS Directorate
SS Directorate deals with the terrorist activities in Pakistan and responsible for operations against them. It contains officers from SSG (Special Services Group) and resembles NCS and FBI.
10- Political Internal Division
Political Internal Division (PID) dealt with the financial support of the different wings in the circle of political science. However, with the taking of operational charges by the new Director-General of ISI, the PID remained inactive since 2012.
Equipment
They use many types of equipment including FN Five-Seven, Glock Pistol, Heckler, and Koch USP.
ISI Director Generals
Syed Shahid Hamid (1948 – 50)
Robert Cawthome (1950 – 59)
Riaz Hussain (1959 – 66)
Mohammad Akbar Khan (1966 – 71)
Ghulam Jilani (1971 – 77)
Mohammad Riaz (1977 – 79)
Akhtar Abdur Rahman (1979 – 87)
Hameed Gul (1987 – 89)
Shams Ur Rahman (1989 – 90)
Asad Durrani (1990 – 92)
Javed Nasir (1992 – 93)
Javed Ashraf Qazi (1993 – 95)
Naseem Rana (1995 – 98)
Zia Ud Din Butt (1998 – 99)
Mahmood Ahmad (1999 – 2001)
Ihsan Ul Haq (2001 – 04)
Ashfaq Pervez Kiyani (2004 – 07)
Nadeem Taj (2007 – 08)
Ahmad Shuja Pasha (2008 – 12)
Zaheer Ul Islam (2012 – 14)
Rizwan Akhtar (2013 – 16)
Naveed Mukhtaar (2016 – 18)
Asim Munir (2018 – 19)
Faiz Hameed (2019 – Till Now)
ISI Headquarters
The headquarters are situated in the capital of Pakistan, Islamabad. The headquarters is guarded by civil ISI officers, snipers, and many other barriers. It resembles a private university situated near a private hospital. The office of the Director-General and Deputy Directors is situated on the top floor of the complex guarded by the snipers and gunmen.
Selection and Training
There are two types of selections held here. One type of selection is for the armed forces where the candidates from the armed forces are invited to give a commission test through FPSC and interviewed by the committee of FPSC and their members. Civilians can also join this Intelligence through FPSC. Those who qualify for the test are invited for an interview.
After a background check, the selected candidates are sent for six months of training. The training is held in Defence Services Intelligence Academy. After training these officers are sent for five years of service. After 5 years of service, these officers are given sensitive jobs and are declared as a team of Inter-Services Intelligence.
Major Operations and its Functions
Information can be collected through covert and overt operations. The data which is collected is sent to headquarters for further assistance.  Aggressive Intelligence is considered to be the primary mission of this Intelligence which contains psychological warfare, sabotage, espionage, and subversion. They use spies for the collection of enemy information and intelligence.
ISI Missions
They use many techniques and types of missions for overt and covert operations. Some of the mission types are as follow;
In – collaboration with other intelligence agencies
The agency keeps an active relation with the other intelligence agencies for the performance of many operations. ISI is in contact with the CIA (US intelligence agency), MI6 (British Intelligence Agency), and Chinese and Saudi Arabian Intelligence agencies.
Ambassadorial Missions
For such types of diplomatic missions, it is given centers in many countries on the basis of Embassy rules and regulations.
Media
The centers of international media provide shelter with the freedom of movement to ISI within many other countries and perform covert operations through international media.
International/Multinational Organizations
These non-government multinational companies provide the best covers for the operatives of Intelligence. Many other cultural events also provide a shield to these operations. 
The technique of the third country
Every type of information and intelligence is obtained by ISI from third countries including China, Sri Lanka, Nepal, Turkey, Bangladesh, and Iran. The information collected from these countries is used for many operations after being investigated.
ISI Operations
Afghanistan
They have operated for a long time in Afghanistan to help the USA Guerrilla war against Russia. The training of CIA agents against the Soviet Union was their responsibility. Between the years 1983 and 1997, they trained eighty-three thousand Afghan Taliban. According to a RAW Officer, they smuggled heroin to the army of the Soviet Union in order to addict them and break their fighting ability.
The distribution of arms along with the control of money was the responsibility of this Intelligence. ISI formed the networks of Haqqani, Hizb –i- Islami, and Gulbadin Hikmatyar in Afghanistan to fight the soldiers of the Soviet Union who were drug addictive.
They supported Afghan Taliban till 2001 which is denied by all of the Pakistani Officials but retired General Pervez Musharraf accepted that we have supported the Taliban till the incident of 9/11. According to a survey, about a hundred thousand Pakistanis were trained by them in order to fight on the side of the Taliban in Afghanistan.
Bosnia
In 1993, they supported Bosnian Mujahedeen in order to prevent a genocide of Muslims while supplying the arms and bombs. They welcomed the support of ISI and rushed back on Serbs as freedom fighters.
India
Major crises caused by intelligence agencies during Pak-Indo 1965 war. The intelligence agencies were not even able to locate the Indian army and their armored division. Ayub Khan ordered to examine working conditions of all intelligence. Till 1974, the US intelligence agency (CIA)  worked together and supported Nixon in order to assist Punjab's Khalistan Movement in India.
In 1980, FIU, Pakistan Air Force Intelligence unit arrested RAW agent who stated after an interrogation that a huge number of Indian spies are operating in Karachi and had killed many armed personnel. Three Indian spies along Ilmo were arrested by Pak Army on March 23, 1983, while crossing the border illegally.
They stated that they were sent to examine the military equipment of the Pak Army and to report back to India about the arms Pakistan is going to show on March 23 Parade. Ilmo was force by ISI on false reporting to India through which they captured many other Indian spies such as Roop Laal.
However, they failed in 1984 to secure Siachen Glacier as they did not perform a proper check on British Company who mutually provided its arctic gear to the Pak army and at the same time to the Indian army. After knowing that Pakistan wants to secure the glacier, the Indian army started Operation Meghdoot and captured Siachen Glacier.
In 1988, they initiated Operation Tupac under the presidency of Zia Ul Haq, to support Kashmiri Mujahideen against India.  Supporting Kashmiri Mujahideen against India became the state policy of Pakistan after the success of operation Tupac. It is also widely believed that they giving training and funding to Kashmir militants.
ISI failed to protect Zia ul Haq from being assassinated in C–130 crash as well as failed to avoid the KGB's terror attack due to which about 325 Pakistanis died. Till the year 2000, ISI was stated to be involved in supporting the Taliban against the USA by providing them training and funds.
They were actively involved in operations of EX-FATA against the Tehreek Taliban and a report stated that a total number of seventy-eight members were killed during these operations. In 2011, they arrested 5 Pakistani informants who were informing US intelligence agency CIA for killing Osama Bin Laden. Dr. Shakeel Afridi was one among them who is now in prison for 33 years.
Iran
In 2016, a well-known gangster Uzair Baloch was arrested in Sindh. He stated that enough fund was given him by the intelligence of Iran in order to send sensitive information about operations conducted by Pak Army in Karachi.
Iraq
Iraqi envoy, Ali Yasin Mohammad Karim thanked ISI for helping them in defeating ISIS in Mosul in 2017. He showed his interest in intelligence cooperation between Pakistan and Iraq.
France
A CIA agent who showed himself French Ambassador was arrested along with his camera and other sensitive equipment. His document proved that he was a CIA agent hired by France to unveil the nuclear research laboratory.
Militant groups supported by ISI
Al – Badar
Ir was formed by Jamat-i-Islami to avoid Indian militants attacking Bangladesh in 1971.
Hizbul Mujahideen
Hizbul Mujahideen were created by Jamaat-e-Islami againt India. These are called freedom fighters who resist India from capturing Kashmir.
Al-Qaida
They supported Al – Qaida during the Soviet Union and USA wars in Afghanistan. Many training centers of Al – Qaida in Afghanistan were lead by them. Osama Bin Laden was under the protection of them in Pakistan till his death and raid by American Troops. However, Al-Qaida denied the relations with ISI and called them the puppet of the USA/CIA.
Harkat Ul Mujahideen
It was formed by the intelligence against India in 1980.
Haqqani Network
ISI provided assistance to Haqqani Network in Afghanistan against the USA and Soviet Union to maintain the national security of Pakistan as well as Afghanistan.
Inter Services Intelligence Losses
During the wars of the Soviet Union, USA, Al –Qaida, Tehreek Talibaan, and many other Jihadist groups Pakistan army, police and ISI came under the attacks of many militants. According to a report, more than 300 personnel have been killed during the year 2011. In 2007, 28 many officials were martyred during a suicide bomber attack outside of the ISI office in Rawalpindi.
Furthermore, in 2009, 14 policemen and 30 others including 4 ISI members were killed in an attack in Lahore and about 300 persons were injured badly. In 2009, thirteen people including ISI officials were killed in a suicide bomber attack in Peshawar. Furthermore, in 2009, the Multan office was attacked by two bombers among which seven ISI officials were injured and eight people were killed.
In 2011, the Taliban targeted office in Faisalabad among which 25 civilians were killed and two ISI officials were injured while in FR Bannu 3 ISI officials were killed in the same year. On July 24, 2013, five suicide bombers attacked the office in Sukkur among which 4 ISI members were killed and thirty-five were injured.
Social Media Handles
https://www.facebook.com/MilitaryIntelligence1/
https://twitter.com/pakistanarmyisi