Pakistani Politician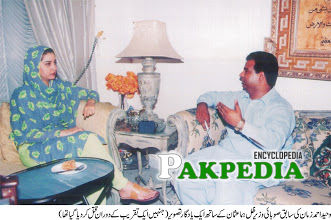 An Interview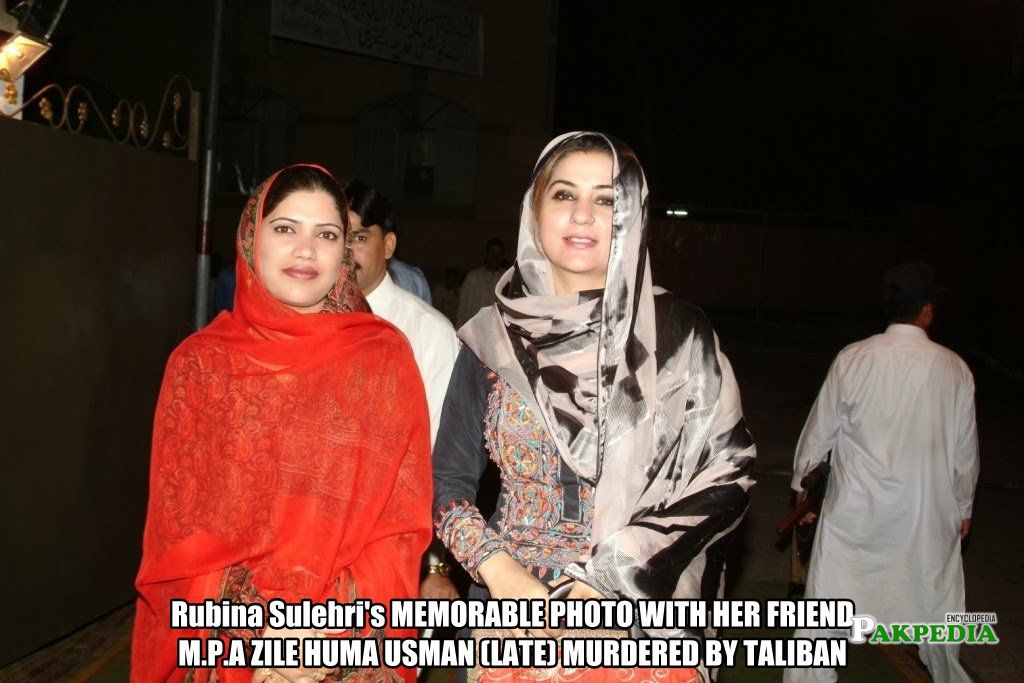 With Her Friend
Activist for Women's Rights
Provincial Minister for Social Welfare in Punjab
Biography
The 36-year old Zill-e-Huma Usman, the wife of Dr. Muhammad Usman Haider, was born in
Gujranwala
Pakistan.She obtained the degree of LL.B. in 1997 and M.A. (Political Science) in 1998 from
University of the Punjab
Lahore.
[1]
Biography
Political Career
She was elected as Member Provincial Assembly of Punjab in General Elections 2002 against reserved women seat.She worked as Parliamentary Secretary for Planning and Development from 5 August 2003 to 30 Nov 2006. She was working as Minister for Social Welfare since 1 Dec 2006.
[2]
Political Career
Murder
While serving as the provincial minister for social welfare in Punjab, she was shot and killed on 20 Feb 2007 in Gujranwala, a city in that province some 200 kilometres south-east of
Islamabad
, where she had gone to address a political rally. Ms Zill-e-Huma Usman was injured in an attack in Gujranwala.She was admitted in hospital in a serious condition.According to details an attacker pumped a bullet in the head of provincial minister Zil-e-Huma Usman at an open katchehry.The minister was admitted in Civil Hospital Gujranwala in a precarious condition.Police have arrested the attacker and interrogating him.
[3]
Murder
Assassin Mohammed Sarwar
Her assassin Mohammed Sarwar was reported to have been motivated by her refusal to abide by the Islamic code of dress and a dislike for the involvement of women in political affairs. The killer had previously been jailed in connection with the killing and mutilation of four prostitutes and told a television channel "I will kill all those women who do not follow the right path, if I am freed again".On 20 Mar 2007 Sarwar was sentenced to death.He died in Kot Lakhpat Jail
Lahore
on 27 Jan 2012.
[4]
Assassin Mohammed Sarwar
President PM Express Grief
President General
Pervez Musharraf
has expressed his deep sense of grief and shock over the tragic murder of Ms. Zill-e-Huma Usman, Provincial Minister for Social Welfare in Gujranwala.The President said that Ms Zill-e-Huma was a committed and dedicated politician and during her short span as minister, she took several steps for the welfare of the people of Punjab.In a message addressed to the family of Ms Zill-e-Huma, the President offered his heartfelt condolences and prayed to Allah Almighty to give them the strength to bear this irreparable with fortitude and patience.He also prayed to Allah Almighty to rest the departed soul in eternal peace.