While talking to media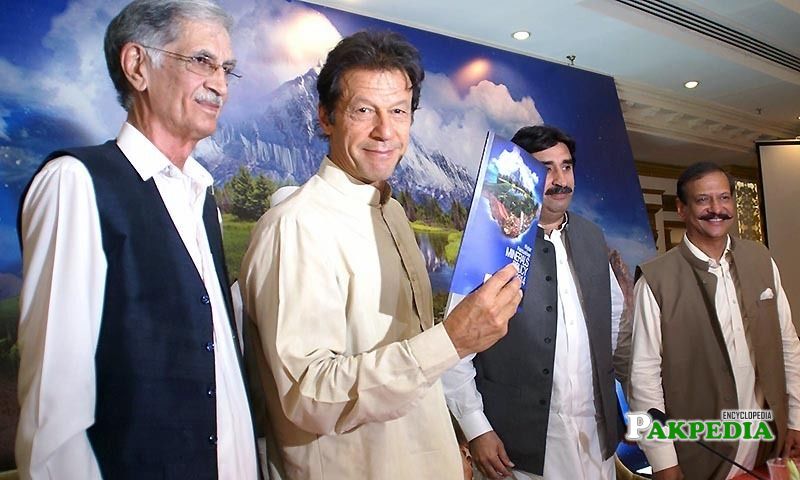 With Imran khan and other members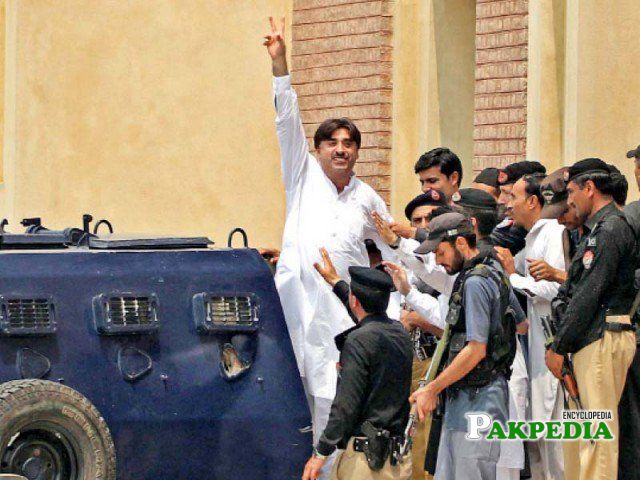 Waving his supporters after coming from hearing
Zia ullah Afridi quits PTI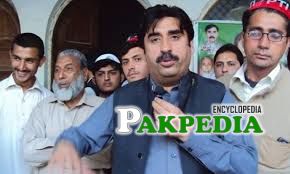 With his supporters
Biography
Ziaullah Khan Afridi is a Pakistani politician who has been a Member of the Provincial Assembly of Khyber Pakhtunkhwa, since May 2013 and had been Provincial minister of Khyber Pakhtunkhwa for mines and mineral development from March 2014 to July 2015. He was born on 2 February 1972. He has completed intermediate education. In 2013 he joined
Pakistan Tehreek-e-Insaf
(PTI) and in 2017 he quit PTI and joined hands with Pakistan Peoples Party (PPP). 
[1]
Biography Biography
Released On Bail
The Peshawar High Court accepted the petition of Khyber-Pakhtunkhwa former  minister for mines and minerals Ziaullah Afridi and ordered his release on bail on August 2015. The division bench of Justice Musarat Hilali and Justice Muhammad Younas Taheem ordered the release of Ziaullah on the condition that he furnish a surety bond worth Rs2 million and two personal sureties. Abdul Latif Afridi, counsel for Ziaullah, reminded the bench that under the K-P Ehtesab Commission (Amendment) Act 2015, an accused can only be kept in custody for 45 days. He said Ziaullah had already completed the required days in custody. 
[2]
Released on bail
Reason of Arrestment
Ziaullah was arrested on July 9 for misappropriation of billions of rupees through illegal mining. Later, EC registered two other cases against Ziaullah for illegal mining in
Charsadda
and
Abbottabad
. The cases stated the minister was involved in illegal mining in Nowshera district and making unlawful appointments and transfers in the department during his tenure.
Join hands with PPP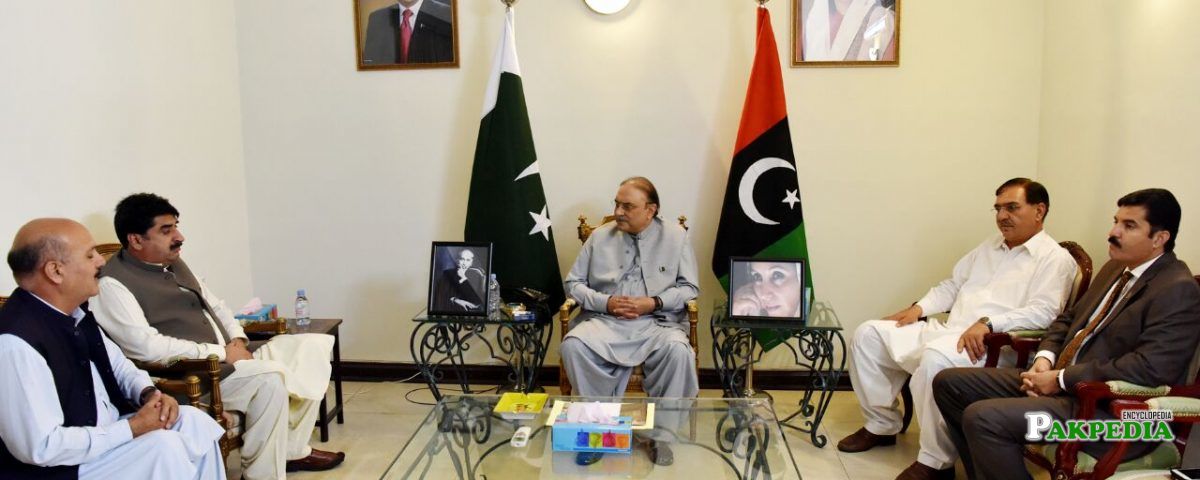 Pakistan Tehreek-e-Insaf's (PTI) disgruntled lawmaker Ziaullah Afridi announced on August 2017 that he  joined the Pakistan People's Party (
PPP
). Afridi made the announcement at Zardari House in
Islamabad
following a meeting with PPP Co-Chairman
Asif Ali Zardari. 
Afridi said Zardari had given identity to the Pashtun people (by giving the province its name Khyber-Pakhtunkwa), devolved powers to the provinces and also delivered the National Finance Commission award. "Asif Zardari's vision will bring prosperity to Pakistan. More PTI members will join the PPP in the coming days," he added. Zardari welcomed Afridi's inclusion in the PPP and said the party would grow stronger under the leadership of his son and chairman
Bilawal
Bhutto Zardari. 
[3]
Join hands with PPP
Dismissed Imran Khans Request
The
Election Commission of Pakistan (
ECP) dismissed on 8th Feb 2018 Pakistan Tehreek-e-Insaf (PTI) Chairperson Imran Khan's request to disqualify Khyber Pakhtunkhwa MPA Ziaullah Afridi. While announcing its verdict on the case, the ECP declared Ziaullah, a disgruntled PTI member, eligible to hold the provincial assembly seat. The ECP had reserved the verdict on the case on January 31. Imran had filed a reference against Ziaullah, saying the latter had joined Pakistan Peoples Party and therefore could not stay in the provincial assembly on a PTI ticket.  Ziaullah, who was the minister for mines and mineral development in the KP government, was dismissed over charges of corruption in his department. The MPA has also criticised Imran and Jamaat-e-Islami chief
Siraj-ul-Haq
for illegally appointing the managing director of Bank of Khyber. 
[4]
Dismissed imran khan request