Zeba Bakhtiar
zeba with her dog
Zeba Bakhtiar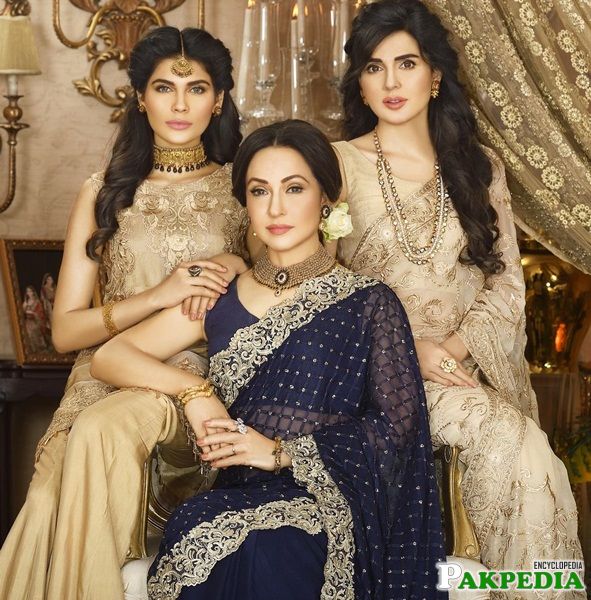 Zeba Bakhtiar with Mahnoor and Amina
Zeba Bakhtiar
Early life
Bakhtiar was born in Quetta, Pakistan to
Yahya Bakhtiar,
a prominent bureaucrat from Quetta, former Attorney General of Pakistan and a close confidant of
Zulfiqar Ali Bhutto
, and Sylvia Vallencanto, his Hungarian wife. Bakhtiar has lived her entire life in Pakistan and in an interview stated, "I consider myself Pakistani more but I respect my roots". She has two brothers, both doctors by profession living in the U.S, and a sister who is a corporate lawyer. She is of Pakistani, Persian Bakhtiari and Hungarian ancestry. Bakhtiar got her initial education from a convent school in Quetta, and then attended Kinnaird College in Lahore, getting her bachelor's degree in law, but not completing her graduate degree. Although she was brought up in a very conservative environment, she never thought of becoming an actress and stated that it was by chance she became an actress.
[1]
Early Life of Zeba Bakhtiar
Acting Career of Zeba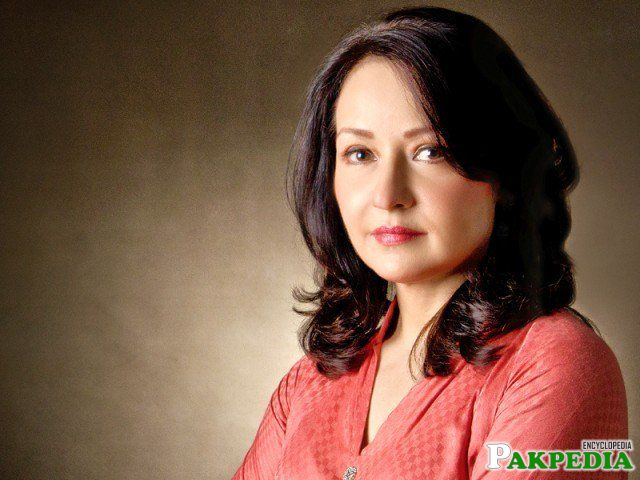 Bakhtiar's performance in the TV play Anarkali (1988), a sad love story, won her critical acclaim in Pakistan's entertainment world. The role of Anarkali helped prepare her for her big screen debut with the hit movie Henna (1991), produced and directed by Randhir Kapoor in India. Her work in Henna was widely appreciated, but it was her performance in the Pakistani film Sargam (1995) that won her the prestigious Nigar Award in Pakistan. Bakhtiar also appeared in movies such as Mohabbat Ki Arzoo (1994), Stuntman (1994), Jai Vikraanta (1995) which were all box office duds in India. She then returned to Pakistan in films like Muqadama (1996), Chief Sahib (1996), Qaid (1996) and Babu (2001). She attempted to direct a movie called Babu in (2001) which proved to be another Box Office disaster. Apart from movies, Bakhtiar often took starring roles in major television serials, in which she brought new levels of intensity with her performances. For instance, in Laag she gave a memorable performance as the leader of the 'Kashmiri Independence Movement'. Her portrayal of a handicapped girl in Pehli See Mohabbat was just mind-boggling as were her performances in the Lollywood films Kundi and Sargam. She returns to television with a prominent role in Haissam Hussain's adaptation of Farhat Ishtiaq's novel Bin Roye Ansuu which stars
Humayun Saeed
, Mahira Khan and Armeena Rana Khan. Her role was Saba's Mother.
Some interesting facts about Zeba bakhtiar
Her first marriage was to Salman Valliani but they later divorced.
Her second marriage was to a man whose name is unknown, he lived in Quetta from whom she had a daughter named Bobby.
The daughter was adopted by Zeba's sister.
She then married Javed Jaffrey and sought separation from him.
Zeba denied her marriage with Javed Jaffrey in media but later he produced their Nikahnama (Marriage certificate) before the media and in the courts of India.
Bakhtiar then married singer Adnan Sami but divorced in 1997. They have a son together named Azaan.
Bakhtiar was also married to Sohail Khan Leghari.
He married Zeba Bakhtiar the star, and not me as a person," she said about her marriage with Adnan.
Zeba Bakhtiar says may consider idea of marrying again if son allowed.
Zeba also suffers from diabets.
[2]
facts about Zeba Bakhtiar
List of Movies
|  Year | Film  | Role  |
| --- | --- | --- |
|  1991 |  Henna | Henna  |
|  1991  |  Deshwasi |   |
|  1994 |  Mohabbat ki Aarzoo  | Poonam Singh  |
|  1994 | Stuntman  |   |
|  1995 |  jai Vikraanta | Nirmala Verma |
|  1996 | Sargham  |  Zeb un Nissa |
|  1996 | Muqadama  | Chanchal Singh  |
|  1996  | Qaid  |  Khushboo |
|  2001 | Baabu  |   |
|  2014 | 021  |  As producer |
|  2015 | Bin Roye  | Saba's Mother  |
List of TV Dramas
Anarkali (1988)- A Pakistan Television Corporation production
Tansen
Laag
Mulaqat
Abke Hum Bichre tau Shayad
Muqaddas (1996)
Mehmaan
Shehr-e-Dil Ke Darwaze
Moum (2010)
Masuri
Doordesh
Aye Mere Pyar Ki Khushboo
Ishq Ki Ibtida
Samjhauta Express
Hazaron Saal
Be Imaan
Takoune
Maa Aur Mamta
Bin Roye
Aabla Paa
Kharaash
Pehli See Mohabbat