Zahoor Elahi is a former Pakistani top order right-hand batsman. He could only play international cricket, dropped from the side, and never made a comeback. He is the brother of former Pakistani cricketers Manzoor and Saleem Elahi. He had a long and outstanding first-class career. His nephew Babar Manzoor has also featured in first-class matches. This article has all the information about Zahoor, including Zahoor Elahi Biography.
| Title | Description |
| --- | --- |
| Personal | |
| Name: | Zahoor Elahi |
| In Urdu: | ظہور الہی |
| Famous As: | Cricketer |
| Nationality: | Pakistani |
| Residence: | Sahiwal |
| Education: | Bachelors |
| Religion: | Islam |
| Profession: | Cricketer |
| Born | |
| Date: | 1st March 1971 |
| Place: | Sahiwal |
| Family | |
| Spouse: | Married |
| Children: | Not Known |
| Siblings : | Manzoor Ellahi and Saleem Elahi |
| Career | |
| National Side: | Pakistan |
| Team Role: | All-rounder |
| Bowling Style: | Right-arm medium |
| Batting Style: | Right-hand bat |
| Matches: | 2 in Tests & 14 in ODIs |
| Batting Average: | 10.00 in Tests & 22.84 in ODIs |
| Test Debut: | Pakistan v New Zealand at Lahore, Nov 21-24, 1996 |
| Test Last: | Pakistan v New Zealand at Rawalpindi, Nov 28-Dec 1, 1996 |
| ODI Debut: | Pakistan v Zimbabwe at Peshawar, Nov 3, 1996 |
| ODI Last: | Pakistan v West Indies at Melbourne, Jan 20, 1997 |
| First-Class Debut: | 1985/86 |
| First-Class Last : | Dec 4-6, 2010 |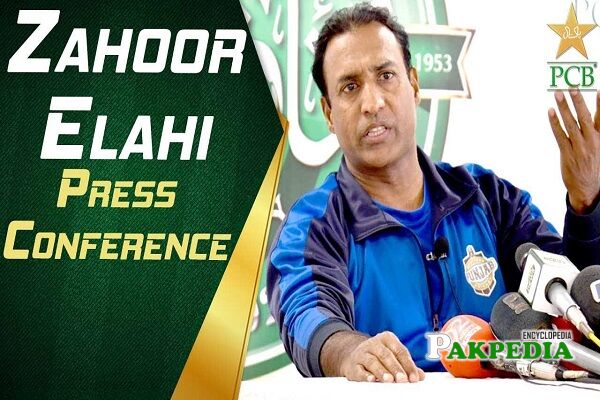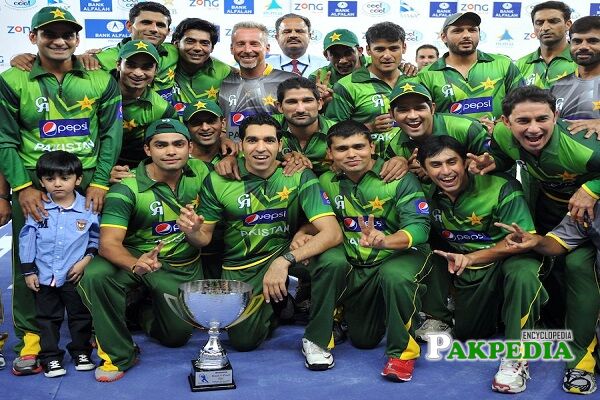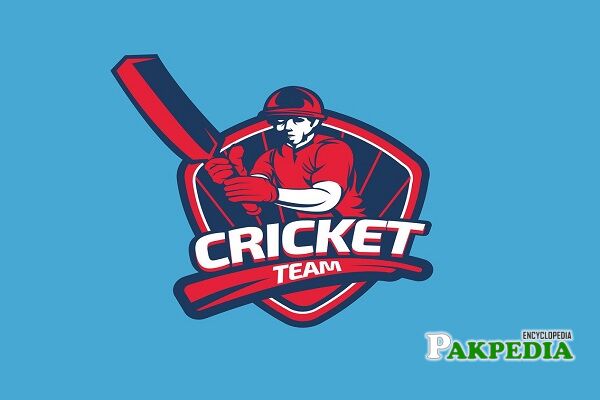 Zahoor Elahi Biography
Zahoor had a short international career consisting up of only a year and a few months. He played only two international test matches and scored a total of just 30 runs as a top-order batsman.
While Zahoor had a longer One Day International career compared to his Test career. He featured in a total of 14 ODIs and made a total of 297 runs. His highest individual score in this format is 86. 
Besides this, he also registered three half-centuries in the limited-overs format for Pakistan. He batted very defensively with a strike rate of 58.57. He also took a couple of catches in ODIs. While he could never show his class in international cricket, thus got dropped after a short span in the national side.
Zahoor date of Birth
He was born on 01st March 1971 at Sahiwal, Punjab.
Education of Zahoor
Zahoor received his early education from his hometown and completed his bachelor's afterward.
Zahoor Elahi Family
He is the brother of former cricketers Manzoor and Salim Elahi. His nephew also played in first-class cricket. Zahoor is married and currently resides in his hometown.
Cricket Career
Initial Career
He started playing first-class and List-A cricket from 1985-86 domestic season. He used to bat at the top and achieved a lot of success from the start of his professional cricket career. It took him ten years to get selected in the national side for the first time.
Domestic Career
Zahoor is among the list of Pakistan's first-class great batsmen. He has played a total of 249 first-class matches in which he made a massive total of 14335 runs. In his very long career, he successfully managed a batting average of 36.85 by hitting 31 centuries and 77 half-centuries in 419 first-class innings. He also took 157 catches in this format as a fielder. His first-class career started in 1985 and ended in 2010.
He also featured in 189 List-A matches and scored a decent total of 6366 runs. He was averaging 38.34 in this form of cricket. He struck 13 hundred as well as 36 fifties in this format of the game. His List-A cricket career stood from the year 1985 to 2011. Besides Pakistan, Zahoor was part of various other teams as a professional cricketer, including SNGPL, Lahore XI, Faisalabad, Multan, Rawalpindi, Khan Research Laboratories, Pakistan Automobiles. Corporation, Dhaka Metropolis, and the rest.
International Career and Achievements
Zahoor was part of Pakistan's domestic cricket for ten years before he made his international debut.
One Day International Career
He made his international debut on 03rd November 1996 against Zimbabwe. He was in his mid-twenties at that time. He could only score one run in his first One Day International match. The following month, Zahoor showed his batting skills and scored three fifties in a span of a few ODI matches. He scored his first fifty on 06th December 1996 against New-Zealand at Sialkot. He scored a game-winning knock of 86 runs (his highest in ODIs). 
In the same series at Karachi on 08th December, he scored another half-century. Only after a few days on 17th December he struck his third and final fifty in the limited-overs international against West-Indies at the Adelaide. He played his last 50-overs international match on 20th January 1997 against West-Indies at MCG.
Test Career
Zahoor also played a couple of Tests but could not make a mark on his three Test innings. He played his first test on 21st November 1996 against New-Zealand and also featured in the next test against them on 28th November but could not perform as per expectations. He got out of the team afterward and continued his first-class cricket like before. He was a very classical batsman at the domestic level but could never cash in his local form at the international level. His first-class stats reflect on his brilliance in batting.