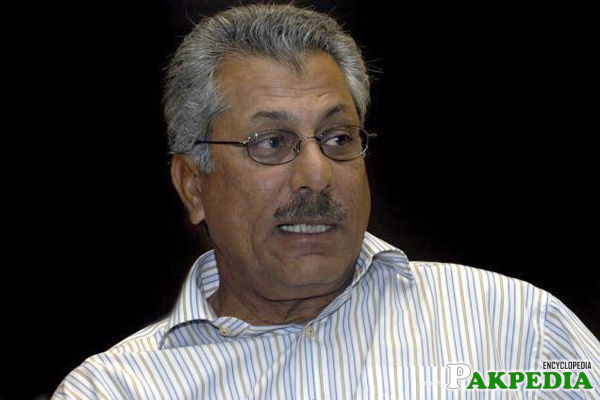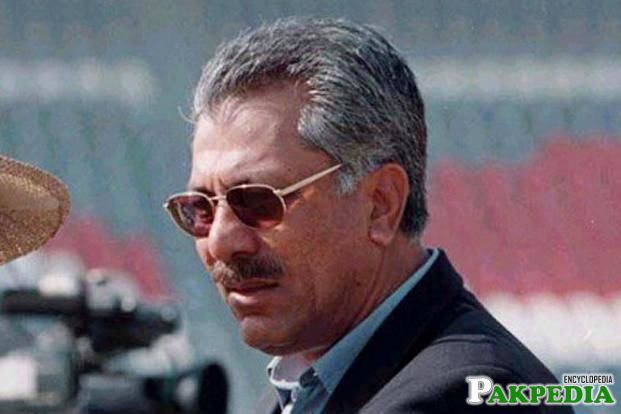 Career
Early Career
There was not a touch of arrogance about Zaheer's batting but of lyrical, fluent movement, his innings memorable for a refined, effortless beauty. His strength was precision and timing. He had the ability to go on back and front foot with equal facility, on occasions moving from backward to forward or vice versa during the course of one stroke and yet send the ball crashing to the fence. A high back-lift gave him a touch of elegance, and combined with powerful and supple wrists guiding the ball into the gaps on both sides of the wicket, he scored a very high proportion of his runs in boundaries. When the going was good, he seemed like a maestro at work, his artistry, his elegance leaving connoisseurs awestruck.Zaheer's first big score came in England, a double hundred, 274 to be precise, at Edgbaston in only his second Test. With that innings, not only did he prove the pundits wrong, who thought that his technique and high backlift would make him highly suspect against the seaming ball, it also heralded the arrival of a new international star. Such was his mastery, so profound his concentration that he never seemed like getting out. He may have gone on and on, when sheer exhaustion got him; by the time he got out he had batted for nine hours and 10 minutes.
Test match debut
Abbas made his Test match debut in 1969, and in his second Test he scored 274 against England, still the fourth ever highest score by a Pakistani batsman. This was the first of four Test double-centuries that Abbas made; only ten men have scored more
[2]
Test Records  Most double
The last was an innings of 215 against India in 1983, the first of three centuries in consecutive Tests, and his hundredth first-class century; Abbas and Geoffrey Boycott are the only two batsmen to have scored their hundredth first-class century in a Test matchHaving already scored another double hundred (240) in the Oval Test in 1974 and some big scores on the Australian tour of 1976-77 including 101 at Adelaide, he was signed up by the Kerry Packer circus, which resulted in his missing two rubbers against England. When the Packer bunch was welcomed back to the fold for the Indian series, the first between the two in 18 years, Zaheer was at his majestic best, putting to sword the feared Indian spin quartet to notch scores of 176, 96 and 235 in successive innings. His tally of 583 runs in a short rubber was then a world record.
[3]
Pakistan v India- at Lahore
County
Abbas represented Gloucestershire and played a vital part in the fortunes of the county. In the 13 glorious seasons devoted to the club, he scored in excess of 1000 runs in almost every season. In those 13 years, he played 206 matches, scoring over 16000 runs at an average hovering close to 50. Abbas is the only Asian player till date to score a century of centuries in first-class cricket. The 100th first class century was a double ton that he scored against India at
Lahore
 in 1982. He was indeed the man for the big occasion. After that series, his form waned. He managed to captain the country only when Imran Khan was ruled out due to injury. However, by that time, old age had dulled his reflexes and he struggled to cope up against pace bowling. He retired from the game in 1985. He served as a match referee for a couple of games and remains one of the most important personalities in Pakistan cricket even today.
Style
Bowling Style
If Fazal Mahmood ushered in the bowling renaissance for Pakistan in the early fifties, then one can credit Zaheer Abbas for ushering in an era when Pakistan's batsmen would steal the show starting from the 70's. For modern Pakistan batsmen, the benchmark for greatness has and will always will be Zaheer Abbas.  At his best, Zaheer was a fluent, gifted strokemaker. Imran Khan once noted that if he and
Javed Miandad
were to bat together at their best, Zaheer would easily overtake the latter. It was not uncommon for him to return with a strike rate of over 80 in big hundreds even in test matches as the Indians in 1982-83 came to knowBowlers aimed to bring the ball in to him to get him out since against outswing, 'he was the best', as Kapil Dev noted when asked about the best batsmen he had bowled to after he had become the highest wicket-taker in 1994. These attributes made him unconquerable on English wickets where medium-pace and finger-spin was the staple on soft, wickets with little bounce.He was consistent, without being spectacular in Australia where fast wickets aided his natural gift for timing and his height enabled him more leverage on the front foot than some others in addition to his natural ability to cut and pull.
Batting Style
For one who was the epitome of grace in batting, his exit was rather unseemly as he opted out of the last Test of his career at Karachi in 1985-86 against Sri Lanka, not allowing himself a proper farewell. Zaheer blamed it on senior players, on
Imran Khan
in an indirect way. But perhaps he did so in a fit of pique, because having announced his retirement from Test cricket, he still wanted to remain active in the one-day version of the game. And the selectors, certainly with Imran prompting them, would have none of it. Whatever the reason, none would dispute that Zaheer deserved a better send off than he got.With fewer bouncers, flatter wickets and a requirement to score quickly, he was more at ease in limited-overs cricket than perhaps any other batsman in the history other than Viv Richards with a record that was ahead of its era: His career was over by 1985 by which time, he had racked up over 2500 runs in just 60-odd games with 7 hundreds and a strike rate of 84 (over 5 runs an over) in an era when 4 runs an over was considered exceptional batting. He was at his peak during the 1982-83 season (already mentioned above) when he hit four one-day international hundreds, regularly reaching the three-figure mark off 70 to 80 balls effortlessly. His versatility lay in adapting his game according to the situation as Australians once found out when he calmly and quietly compiled a swift 84 off 100 odd balls without a boundary..