With Sohai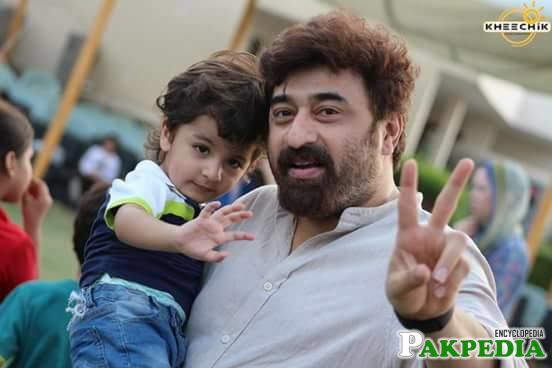 With his Son
With Brothers
On Ramp
With Aiza and Danish
Biography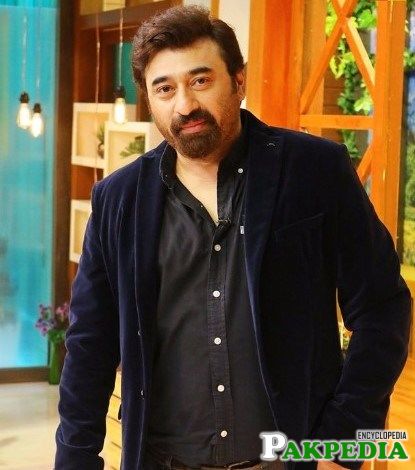 Yasir Nawaz Baloch is a Pakistani television director, producer, actor and model. His well known works include Meri Adhoori Mohabbat, Nadaaniyan, Uraan, Saat Pardon Mein and Ooper Gori Ka Makaan (Eid Telefilm). Yasir Nawaz is a Pakistani actor and model. His affiliation with the Pakistani media lies deep within, as his father was also a veteran actor. His father was the one who introduced him in to the industry, and got him a role in a long play. Yasir started acting around six years ago, and has since come a long way. He stated that he was pretty nervous before the camera initially, but that fear has finally gone away. He states that acting is not his final occupation, but it would be directing. He has already made his debut in direction, and his first play, Jadoo, was quite a big hit. He has also directed another play, entitled Yeh Ghari hai milan ki. 
[2]
Biography Biography
Showbiz Career
As being a son of Fareed Nawaz, acting was somewhere in his blood, in beginning he was a bit nervous and a camera shy person but as time passes. He overcome this and on his father's recommendation he got his first appearance on screen but since then it was all his talent that took him that far in his career. He worked in many plays, and drama serials some of which are: Dhoop Mein Sawan, Harjaee, Jannat, Tanveer Fatima (B.A) and many other. Soon he realized that acting is not only the skill that he is good in, direction skills were also there in Yasir Nawaz, so he started his career as a director and he made his debut play named Jadoo which was a big hit. Other famous plays aired under his direction are Malaika, Dil Diya Dehleez, Meri Adhoori Mohabbat, Saat Pardon Mein, Uraan and others. After been successful as a director in small screen, he was ready for the big screen 'The Silver Screen' so he made a film under his direction named Anjuman. 
[3]
Showbiz career
List of TV Dramas
Dhoop Mein Sawan
Harjaee
Hum Tum
Jannat
Maa aur Mamta
Nadaaniyaan
Peela Jora
Tanveer Fatima (B.A)
Zeenat Bint-e-Sakina Hazir Ho
Chup Raho
[4]
Television Television
List of Yasir Nawaz as a Director
Malaika
Baal Baal Bach Gaye
Dil, Diya, Dehleez
Dil Ki Dehleez Par
Meri Adhoori Mohabbat
Nadaaniyaan
Saat Pardon Mein
Thori Si Wafaa Chahiye
Shukk
Chup Raho
Uraan
Anjuman (2013 film)|Anjuman>> (film)
Ooper Gori Ka Makaan (Eid Telefilm)
Tum Kon Piya
Wrong no. (Film)
Yasir Nawaz as a Producer
List of Movies
Year
Movie
Main Roles
Notes
2013
Anjuman
Imran Abbas and Sara Loren
2015
Wrong No
Danish Taimoor, Sohai Ali Abroo and Janita Asma
2017
Mehrunisa V Lub U
Danish Taimoor, Sana Javed and Javed Sheikh
Marital Life
Yasir got married to Nida Pasha, daughter of another great actor Mr. Kazim Pasha. Now Yasir Nawaz wife is recognized by his name. They had love marriage as both belong to same industry so during their careers they met each other on the set of a play called 'Muhabbat' followed by some other plays. And then Yasir proposed Nida and after permission from their families they tied their knots in the blessed relation of marriage in 2001. They are blessed with three children, a daughter Silah and two sons Farid and newly born Balaj. 
[6]
Marital Life
Yasir Nawaz Movie Mehrunisa V Lub U
Yasir Nawaz has a new production in the works and it's a comedy titled Mehrunisa V Lub You. Speaking to Images Yasir said, "The film is a comedy, a rom-com basically, but it also has a small message which we've told through the comedy as the overall tone of the film is very light and fun." However, when asked about the plot of the film, he simply said, "If I tell the story, even a one liner, then all the suspense and fun would be ruined. So I'd rather avoid that for now." Getting into the details of the film's music, he said the project will include a song called 'Badalna Hai' penned by Indian poet Sampooran Singh Kalra popularly known as Gulzar, sung by Indian playback singer Sukhwinder Singh. "Gulzar has written one song for us so far, and Sukhwinder has sung it. We're in talks with him to do another song. Maybe we'll have two songs by him, but we don't have the second singer finalised for the track. He has sent us the song with make-shift vocalists so that we can continue shooting but for now no one has been selected," he added, saying that the final vocalist(s) will be revealed in a couple of weeks' time. All the songs have been composed by Seemab Hussain, and apart from Sukhwinder, no singers have been finalized as of now. There's more! "We have a 'celebration song' in the film in which we'll have a guest appearance by Amna Ilyas," said the director. Along with donning the director's cap, Yasir will also be producing the film with Hassan Zia and Nida Yasir. The writer is Saqib Sameer and the cast includes
Javed Sheikh
, Danish Taimoor, Sana Javed, Saqib Sameer among others. 
[7]
Movie Movie