Agha Mohammad Yahya Khan Nishan-e-Pahlavi, generally recognized as Yahya Khan, was a Pakistan-based general and served as 3rd Pakistani President, from 25th March 1969 until Dec 1971.
After participation in the Mediterranean theater of the 2nd World War on the behest of the British-Indian Military, Khan opted for Pakistani nationality and, after partition in 1947, joined the Pakistani army. He died in 1980 in Rawalpindi. This article carries all the information about him, including Yahya Khan Biography.
| Title | Description |
| --- | --- |
| Personal | |
| Name: | Agha Muhammad Yahya Khan |
| Local Language Name: | آغا محمد یحییٰ خان |
| Famous As: | Politician & Army General |
| Nationality: | Pakistan |
| Residence: | Rawalpindi, Pakistan |
| Education: | Punjab University Indian Military Academy Command and General Staff College |
| Religion: | Islam |
| Profession: | Politician & Army Officer |
| 3rd President of Pakistan: | 25 March 1969 – 20 December 1971 |
| Prime Minister : | Nurul Amin (1971) |
| Preceded by : | Ayub Khan |
| Succeeded by : | Zulfikar Ali Bhutto |
| Commander in Chief (Pakistan Army): | 18 June 1966 – 20 December 1971 |
| Deputy : | General Abdul Hamid Khan |
| Preceded by : | General Musa Khan |
| Awards : | Neshan-e-Pahlavi & Hilal-e-Pakistan |
| Civilian awards: | Nishane-e-Pakistan |
| Born | |
| Date: | 4 February 1917 |
| Place: | Chakwal, Punjab, British India (now in Punjab, Pakistan) |
| Family | |
| Children: | Ali Yahya Khan |
| Died | |
| Date: | 10 August 1980 |
| Rest Place: | Westridge |
| Details | |
| Service/branch: | British Indian Army & Pakistan Army |
| Years of service: | 1939–1971 |
| Rank: | General |
| Unit: | 4/10th Baluch Regiment (S/No. PA–98) |
| Commands: | Deputy Chief of Army Staff GOC 7th Division (Peshawar) 15th Division, Sialkot 14th Division, Dacca 105th Independent Brigade |
| Battles/wars: | World War II Mediterranean theatre Indo-Pakistani War of 1965 Battle of Chawinda Indo-Pakistani War of 1971 Bangladesh Liberation War |
| Awards: | Hilal-i-Jur'at |

Yahya Khan Biography
General Yahya Khan belonged to the British-Indian Military that procured the accent and habits of the British, but unlike his fellows in both India and Pakistan, he wasn't a deep thinker or reader. Rather he was a man of deeds. He was elevated to the rank of Brigadier at the age of thirty-four, making him the youngest 1-star officer in the history of the Pak Army.
He participated in the 2nd world war as a lieutenant and as a captain in Red Eagle Division. Yahya Khan also served in North-Africa, Italy, and India. Fortunately, he became the favorite of General Ayub, the 1st Pakistani Army Chief, and got a chance to serve at several key positions in independent Pakistan.
On 25th March 1969, he took over the control of Pakistan as its president and imposed martial law throughout Pakistan. The USA had been a significant sponsor of Yahya's government. Personal initiatives of Khan had assisted in set-up a communication channel between China and the USA.
Yahya Khan Age
He opened his eyes on 4th Feb 1917 in Chakwal, Punjab.
Education of Yahya
He studied at Colonel Brown Cambridge School and later took admission at Punjab University and completed B.A.
Yahya Khan Family
His family was of Karlani Afghani origin. His father served in British-Indian Police in the province of Punjab. He had joined as a head-constable and got retirement as a Deputy-Superintendent. After the birth of Yahya, his father's posting was done in Chakwal, Punjab.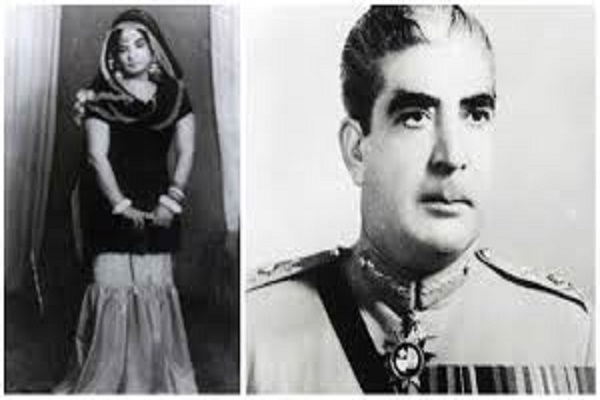 Career
British-Indian Military
He was commissioned in 1938 into British-Indian Military from IMA (India Military Academy) Dehradun. As an infantry officer from the fourth/tenth Baluch battalion, he saw the 2nd world war in North-Africa, where Axis Forces captured him in June 1942.
They imprisoned him in a POW (prisoner of war) camp in the Italian Republic from where Khan escaped in 3rd attempt. Yahya participated in the 2nd world war as a lieutenant and as a captain in Red Eagle Division. He also served in North-Africa, Italy, and India. Before his return to India, he was a Prisoner of War in Italy.
Joined Pak Army
After the Indian partition, Khan joined Pak Army and played his role in not permitting Indian officials to transfer books from the renowned library of 'British-Indian Army Staff College' at Quetta, where he was the only Muslim adviser at the time of the Indian partition.
Yahya Khan was elevated to the rank of Brigadier at the age of thirty-four, making him the youngest 1-star officer in the history of the Pak Army. He got designated as commander of one-hundred and five Independent Brigade positioned in the Line of Control ceasefire zone in Jammu & Kashmir from 1951 to 1952.
As Chief of the General Staff
From 1958-1962 he served as Chief of the General Staff, and from there, he went on to lead 2-infantry divisions from 1962-1965. He also renamed CSC (Command & Staff College) from 'Army Staff College' in Baluchistan. He was instrumental in getting support for then-President Ayub's campaign in Presidential elections 1965 against Fatima Jinnah.
Appointment as GOC
He was appointed GOC (General Officer Commanding) of Golden Arrow of Pak Army that he commanded during the Indo-Pakistan War 1965. At this task, he wasn't instrumental in executing and planning military operation 'Grand Slam' that failed badly due to delay by Yahya, the Indian Military crossed the border.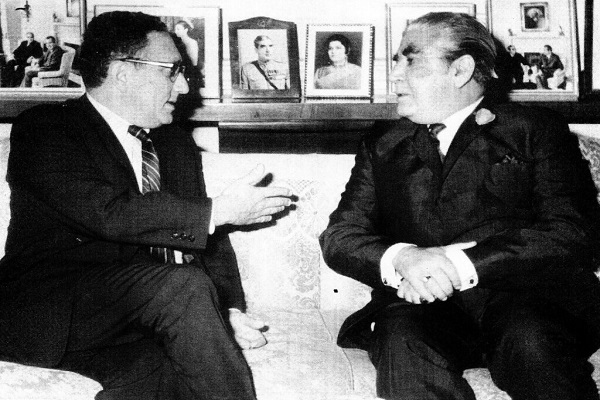 Promotions to Lieutenant-General
Despite Khan's failure, he got promoted to the rank of Lieutenant-General, and Ayub approved his promotion papers in 1966. He got appointed as C-in-C (Commander in Chief) of Pak Army in 1966.  At promotion, he succeeded his two seniors: Lieutenant-General Bakhtiyar Rana and Lieutenant-General Altaf Qadir. After his appointment as C-in-C of the army, he energetically began reorganizing Pak Military in 1966.
Ban on Army Assistance
Soon after the start of the war, the USA had imposed a ban on army assistance to both Pakistan and India. This ban didn't affect the Indian Military but generated significant changes in the technical composition of the Pak Army. Pak then turned to the Republic of China for military assistance, and Chinese Tank 'Type 59' began replacing US M47 Patton tanks as MBT (Main Battle Tank) of Pakistan from 1966.
Eighty tanks, the 1st batch of T-59s, were dispatched to Pakistan in 1965. The 1st batch was showcased in the Pakistan Day Parade on 23rd March 1966.
Presidential Era of Khan
Ayub Khan remained Pakistan's President in the 1960s decade, but at the end of the decade, annoyance raised against him, and the country was in a state of disappointment, and civil unrest in the country led to the mass uprising in 1969.
After successful negotiations with the opposition Ayub handed over the powers to Yahya in 1969, who imposed the Martial Law. After taking control of the country on 25th March 1969, Yahya faced main issues, including a 2-decade constitutional issue of ethnic enmity between Pashtun-Punjab-Muhajir influenced West-Pakistan and an eleven-year issue of transforming the country governed by one person to a democratic state.
Attempt to Accommodate East-Pakistanis
He also attempted to accommodate East-Pakistanis by eliminating the parity principle hoping that a large quota in the assembly would compensate their ethnic, regional honor and assure Pakistan's integrity. Instead of making Bengalis happy, it increased their desire for separation since they realized that West-Wing had suppressed them politically since 1958.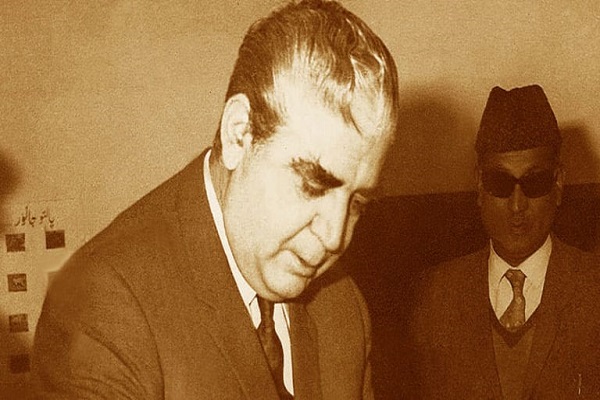 Resignation of Ayub Khan
The political pressure by Zulfiqar Ali weakened then-President Ayub, who had dismissed Zulfiqar for disagreement with the decision of Ayub to execute on the Tashkent Declaration assisted by the USSR (Union of Soviet Socialists Republic) to terminate the aggression with India.
To improve this situation, Ayub Khan tried to negotiate with major political parties PPP and Awami League but failed so; he resigned from his presidential post.
Yahya Khan Martial Law
On 24th March 1969, Ayub sent a letter to Yahya urging him to control the situation as the civil government wasn't able to deal with this complicated situation. On 26th March 1969, Yahya Khan appeared in PTV and announced the imposition of martial law in Pakistan.
Established NSC
He was aware of this complicated situation and was determined to introduce changes throughout Pakistan. His initial initiatives included establishing NSC (National Security Council), with Major-General Ghulam Umar being its 1st advisor. It was founded to prepare and analyze assessments regarding issues related to national and political security.
Enacted LFO
He enacted LFO (Legal Framework Order) no 1970 in 1969 that discontinued the One Unit Scheme that had created West Pakistan. It removed Prefix 'West' and added 'Pakistan.' The decision didn't affect East Pakistan. Yahya then announced the conduction of general elections in 1970 and designated Judge Abdus Sattar as CEC (Chief Election Commissioner) of ECP (Election Commission of Pakistan).
General Elections 1970
By 28th July 1969, he had made a framework for the electoral process that was held in Dec 1970. Eventually, general elections were conducted throughout the country. In East Pakistan, AL (Awami League), governed by Mujibur Rehman, held nearly all seats, however no seat in West Pakistan's four provinces.
PPP won an exclusive mandate in all Pakistani provinces but none in East Pakistan. PML (Pakistan Muslim League), run by Nurul-Ameen, was the only political party to gain representation from all parts of the country but failed to get a mandate to administer the government.
PML and PPP had ten seats in National Assembly, and AL had one-hundred and sixty seats, all secured from East Pakistan. The results of the electoral process clearly displayed bitter political reality. Politically Pakistan stood divided as a nation.
A sequence of negotiations between Mujibur Rehman and PPP resulted in no results and failed to have an agreement of power transfer from West Pak to East Pak representatives based on a six-point program.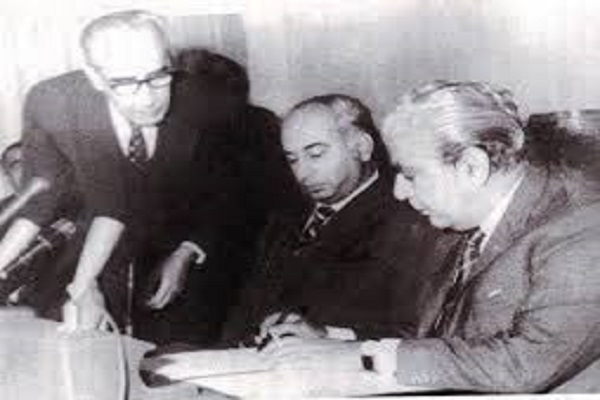 Operation Searchlight
After the 1970 general elections, the political deadlock continued between PPP, military government, and Awami League; Khan started coordinating meetings with his strategists over the situation in East Pakistan. On 25th March 1971, he started Operation Searchlight to re-establish the federal government's writ.
The situation got worsened in East-Pakistan, and the gap between the two wings became too wide to be filled. Aggression was now converted into a ruthless uprising as Bengali sections of Pak Armed Forces protested and founded Bangladesh Forces along with civilians of all classes to initiate unconventional operations.
Bengalis attacked non-Bengalis, and this led to chaos and disorder. Both Bhutto and Yahya went to Dhaka and negotiated one more time but failed.
Detention of Mujibur Rehman
Yahya detained Mujibur Rehman on sedition charges and designated Brigadier Raheem-ud-Din Khan to chair a special tribunal that dealt with Mujeeb's case. Raheem Uddin awarded Mujeeb a death sentence, and Yahya suspended the verdict.
However, Khan's crackdown led to the Bangladesh War of Independence within Pakistan. Indian forces participated in the war and battled at the behest of Bangladesh against Pakistan that extended into the 1971 Indo-Pak war. Following the war, East Pakistan emerged as independent Bangladesh, and the Indian government seized more than 15,000+ square km of the land of West Pakistan.
Role Played by the USA
The USA had been a significant sponsor of Yahya's government. Personal initiatives of Khan had assisted in set-up a communication channel between China and the USA that was used to set up Richard Nixon's tour in 1972. Nixon sent many oral and written messages to Yahya urging him to stop the use of Pak forces.
His goal was to avoid a war and protect the interests of Pakistan though he anticipated that India would Invade Pakistan leading to Indian domination in the subcontinent and reinforced the position of the USSR. Similarly, Yahya feared that the formation of separate Bangladesh could disintegrate Pakistan. The support of the Indian military for Bengalis led to a war between Pakistan and India.
Meeting of Richard with Indira Gandhi
Richard met Indian PM Indira Gandhi in 1971 and didn't believe her statement that she wouldn't invade Pakistan. Nixon didn't believe her and referred as an 'Old Bitch.' Kissinger stated that Nixon had made some specific recommendations to PM Gandhi for solving the crisis.
The recommendations include a joint withdrawal of forces from Bangladesh-India borders. Nixon assured that the Indian government could cooperate with the USA to smooth the crisis within a brief period. But Gandhi didn't reply to these suggestions.
Attacked Indian Air Force
On 3rd Dec 1971, he defensively attacked Indian Air Forces, and Indra counterattacked. Nixon blamed Pakistan for beginning the conflict and also blamed India for accelerating it. The USA was secretly supporting the shipment of army equipment from Jordan, Turkey, and Iran to Pakistan, repaying those countries.
Transfer of Presidency to Zulfiqar Bhutto
When PTV broadcasted the news of Pakistan's surrender, the overwhelming and spontaneous public aggrieved over the defeat of Pakistan by the Indian Military and Bangladeshis, followed by Pakistan's division into two factions, boiled into the street protests throughout the country, he handed over his presidential post to Bhutto, the energetic leader of Pakistan's popular and powerful PPP.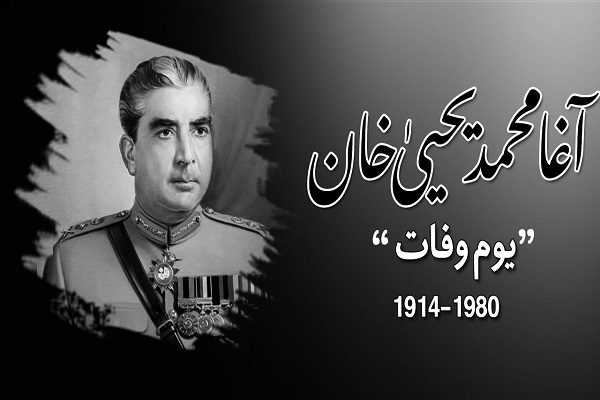 Yahya Khan Death
He remained imprisoned at his home until 1979, and after getting freedom, he kept himself away from public affairs and events and passed away on 10th Aug 1980 in Rawalpindi, Pakistan.