Yahya Khan became the second Chief Martial Law Administrator of Pakistan on 25 March, 1969 since his predecessor, Ayub Khan failed to desist the uprising of the politicians and the people throughout the country and couldn't prolong his political authority. After six days of his assuming power as CMLA, Yahya Khan pronounced himself as the President of Pakistan on 31 March 1969 and retained that position till 6 December 1971. During the political crisis that was going to put an end to Ayub Khan's reign, Yahya Khan thought of taking over the regime but never really "planned" to become the head of the state. In fact, before becoming the president of the country he was under the assumption that the politics was more or less like supervising military matters but it was only when he came face to face with the problems of politics he realized his grave mistake of what he conjectured. Thus his reign is marked by his considerable dependency on the so-called experts of various domains and disciplines. [1] Yahya Khan pronounced himself – as the President
| Title | Description |
| --- | --- |
| Personal | |
| Name: | Agha Muhammad Yahya Khan |
| Local Language Name: | آغا محمد یحییٰ خان |
| Famous As: | Politician & Army General |
| Nationality: | Pakistan |
| Residence: | Rawalpindi, Pakistan |
| Education: | Punjab University Indian Military Academy Command and General Staff College |
| Religion: | Islam |
| Profession: | Politician & Army Officer |
| 3rd President of Pakistan: | 25 March 1969 – 20 December 1971 |
| Prime Minister : | Nurul Amin (1971) |
| Preceded by : | Ayub Khan |
| Succeeded by : | Zulfikar Ali Bhutto |
| Commander in Chief (Pakistan Army): | 18 June 1966 – 20 December 1971 |
| Deputy : | General Abdul Hamid Khan |
| Preceded by : | General Musa Khan |
| Awards : | Neshan-e-Pahlavi & Hilal-e-Pakistan |
| Civilian awards: | Nishane-e-Pakistan |
| Born | |
| Date: | 4 February 1917 |
| Place: | Chakwal, Punjab, British India (now in Punjab, Pakistan) |
| Family | |
| Children: | Ali Yahya Khan |
| Died | |
| Date: | 10 August 1980 |
| Rest Place: | Westridge |
| Details | |
| Service/branch: | British Indian Army & Pakistan Army |
| Years of service: | 1939–1971 |
| Rank: | General |
| Unit: | 4/10th Baluch Regiment (S/No. PA–98) |
| Commands: | Deputy Chief of Army Staff GOC 7th Division (Peshawar) 15th Division, Sialkot 14th Division, Dacca 105th Independent Brigade |
| Battles/wars: | World War II Mediterranean theatre Indo-Pakistani War of 1965 Battle of Chawinda Indo-Pakistani War of 1971 Bangladesh Liberation War |
| Awards: | Hilal-i-Jur'at |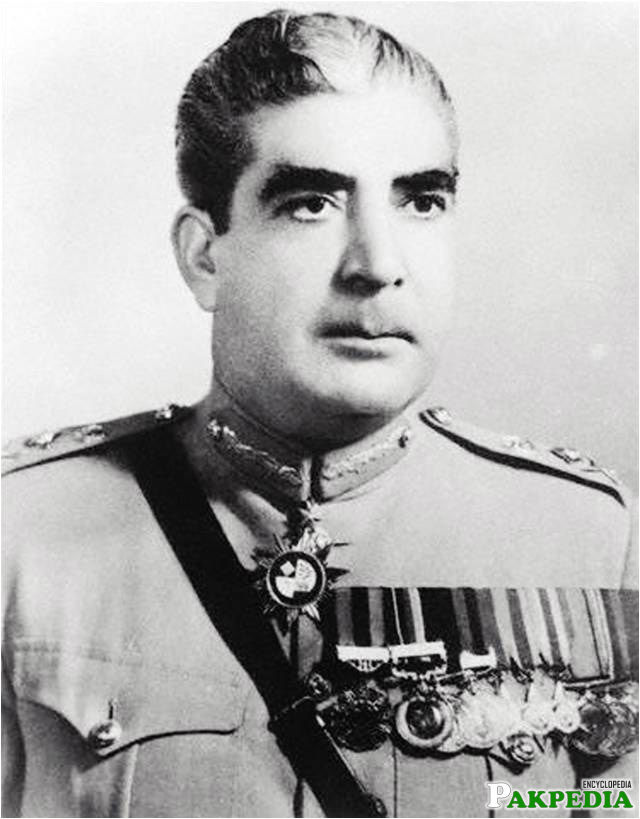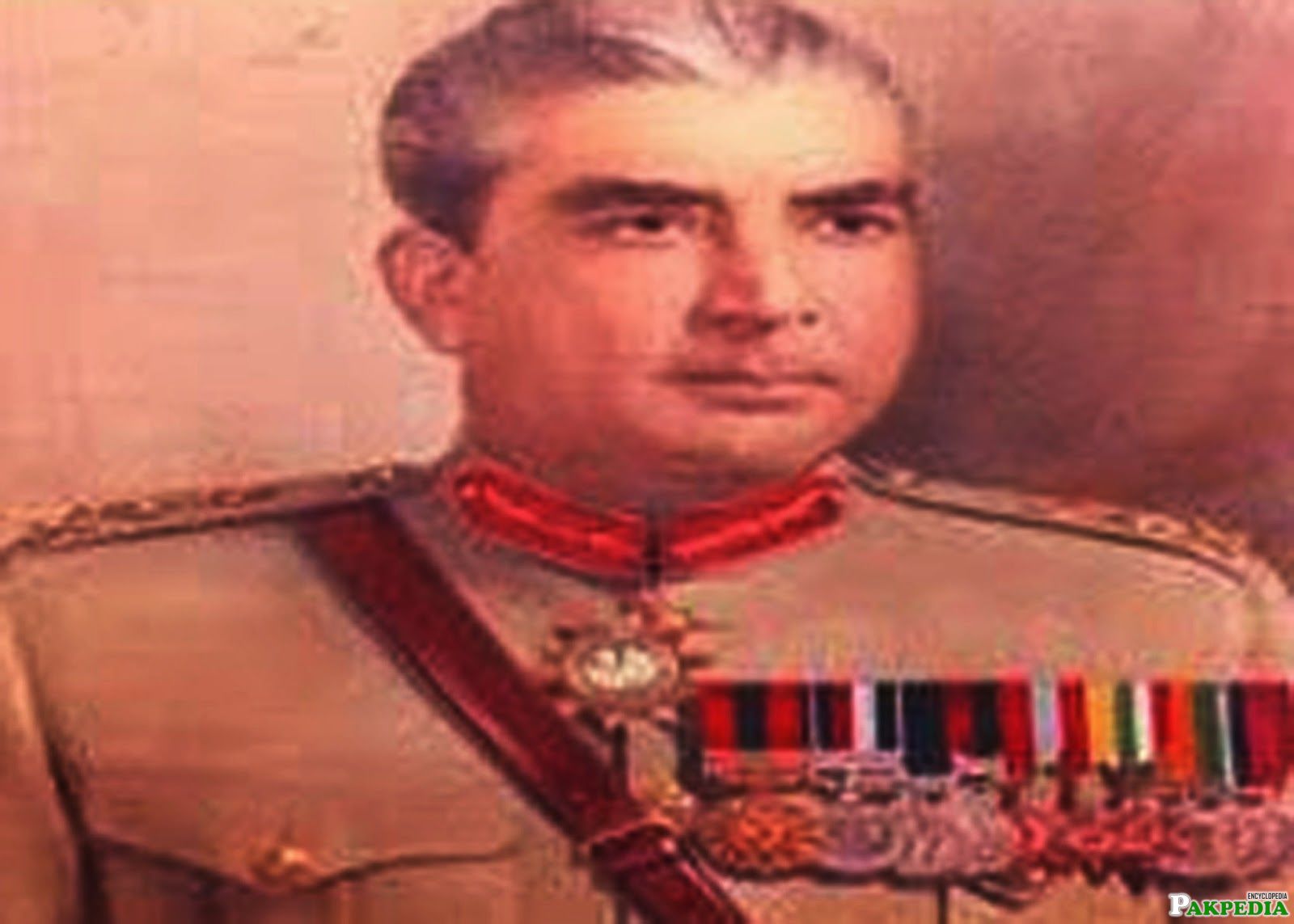 About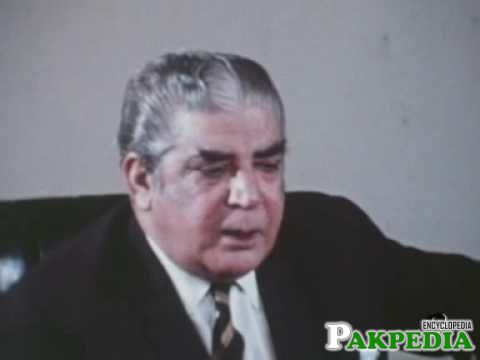 Early Life
He was born on 4 February 1917 in Chakwal in a Qazalbash family that hailed from Peshawar. After completing his education at Punjab University, Lahore, he joined the Indian army and fought on many fronts. At the age of 34 he was promoted to the rank of Brigadier. He remained an active assistant of Ayub Khan during the first martial law and headed the commission that designed and developed Islamabad, the new capital of Pakistan. During the war of 1965 he served as the commander of the armed forces in Kashmir. In 1966 he was promoted as the Chief of the Army Staff. He was notorious for his loose character and thereby one is surprised to read so many tales of his addiction and flirting women in the chronicles. At the same time, however, a distinct feature of his reign was that he absolutely relied on his military fellow men; almost all the civil administrative seats were occupied by military officials. For instance, after becoming the Chief Martial Law Administrator, Yahya Khan founded a Council of Administration. There were four members in all. He himself was the head of that council while the rest of the three were military officials.  It was only later in August 1969 that it was replaced by a Council of Ministers though ironically only two members of the new council were civilians. [2] his reign was  he absolutely relied – on his military
Military Career
Yahya Khan joined the Indian Military Academy at Dehra Dun. He was commissioned in the Indian Army in 1938. His early postings were in the North West Frontier Province. During World War II, he performed his duties in North Africa, Iraq and Italy. After Independence, Yahya Khan played a major role in setting up the Pakistan Staff College at Quetta. During the war of 1965, he commanded an infantry division. He was appointed Commander-in-Chief of Pakistan Army in 1966 with the rank of General.[3] Yahya Khan joined the Indian –   Military Academy When, in 1969, countrywide rendered the situation out of control, Ayub Khan decided to hand over power to the Army Chief, General Yahya Khan. Immediately after coming to power, Yahya Khan declared Martial Law in the country on March 25, 1969, and assumed the title of Chief Martial Law Administrator. He terminated the Constitution and dissolved the National and Provincial Assemblies. On March 31, he also became President of the Islamic Republic of Pakistan.
As President
As head of the state, he was not keenly interested in handling the issues personally and usually left them to the officials concerned. It was that awful lack of devotion and commitment that brought depressing disaster to Pakistan in the form of its dismemberment. Since his reign was very short he could not bring drastic or effective changes. In an attempt to reform administrative machinery 303 government servants were suspended after a little inquiry. Having one through trial in the army tribunals they were either dismissed or retired. His government also tried to put restrictions on the trade unions but in vain. Unlike his predecessor Ayub Khan he couldn't yield industrial or agricultural reforms or deliver something radical to the people. [4] Having one through trial in the —– army tribunals Yahya Khan attempted to solve Pakistan's constitutional and inter-provincial/regional rivalry problems once he took over power from Ayub Khan in March 1969. The tragedy of the whole affair was the fact that all actions that Yahya took, although correct in principle, were too late in timing, and served only to further intensify the political polarisation between the East and West wings.
He dissolved the one unit restoring the pre-1955 provinces of West Pakistan
Promised free direct, one man one vote, fair elections on adult franchise, a basic human right which had been denied to the Pakistani people since the pre-independence 1946 elections by political inefficiency, double play and intrigue, by civilian governments, from 1947 to 1958 and by Ayub's one man rule from 1958 to 1969.
Era of Yahya Khan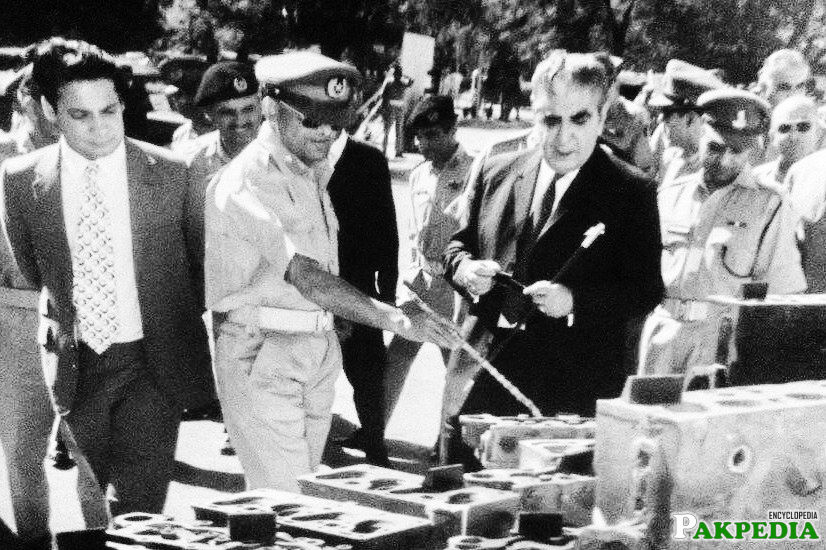 After becoming the President of Pakistan, Yahya Khan declared that he aimed to restore law and order in the country, form a new constitution and return to the barracks. That's why he announced to hold free and fair elections as soon as possible. Anyhow, the elections were not held "as soon as possible" for several reasons. One of the major reasons was his own blatant lack of interest. Since One-Unit scheme was a bone of contention among the provinces of West Pakistan the people around him kept on insisting to dissolve it. So eventually while Yahya Khan announced the Legal Framework Order to determine principles for the new constitution of Pakistan he affirmed that the One-Unit would end on 1st July and that the free and fair elections would be held on adult franchise. One-Unit was dissolved on the promised date. The elections were, however, postponed for some reasons including floods and cyclone in the East Pakistan. And at last in December 1970, free and fair and were elections were held in a peaceful manner. [5] Yahya Khan declared  that he aimed – to restore law  Yahya Khan was deficient in political foresight otherwise he would have settled the issue of provincial autonomy before the elections. He couldn't perceive the intentions of Mujib-ur-Rehman who had been adamantly insisting on his Six-Point Formula whereas Bhutto was unwilling to accept it. The President met Mujib-ur-Rehman and asked him to reconsider his formula and compromise on certain points. Mujib promised to do so but after the elections he reneged and refused to discuss or amend the Six-Points at any cost.[6] Yahya Khan was deficient –   in political foresight
Political Features
His political reign was marked by these significant features:

Legal Framework Order 1970
Dissolution of One-Unit
Holding of Pakistan's first free elections on adult franchise
Sweeping success of Pakistan Peoples Party in West Pakistan and of Awami League in East Pakistan that ended up triggering drastic political differences between the two wings of the country.
The war of 1971 and the division of Pakistan into two independent states.
East Pakistan Issue
Yahya Khan, thus, is generally accused for being one of the major characters responsible for fall of Dacca but categorically speaking we can hardly suspect his intentions, for, although, during his time the ailing element of Bengalism had reached its peak mainly due to economic disparities between the two wings, he did made an effort to reduce the grievances of the Bengalis during his short reign. For the first time, he not only appointed a Bengali as the Chief Secretary of East Pakistan but also doubled the recruitment of Bengalis in the Pakistan army. Besides, the budget was amended to reduce economic grievances of the Bengalis. But on the whole Yahya Khan failed to alter their will to achieve independence and self-governance owing to his militarism and inability in fairly handling the affairs.After the fall of Dacca, people of West Pakistan rushed on the streets declaring Yahya and his comrades as 'traitors' and asked for his designation. So under strong public protest and pressure he had to and ask Zulfiqar Ali Bhutto, President of the PPP to form government. Later on in 1972, Yahya Khan was sentenced to house arrest.  He died on 10 August 1980. [7] Besides, the budget was –   amended to reduce
Death
Yahya remained under house arrest orders until 1979 when he was released from the custody by martial law administrator General Fazle Haq. He remained out from the public events and died on 10 August 1980 in Rawalpindi, Punjab, Pakistan.