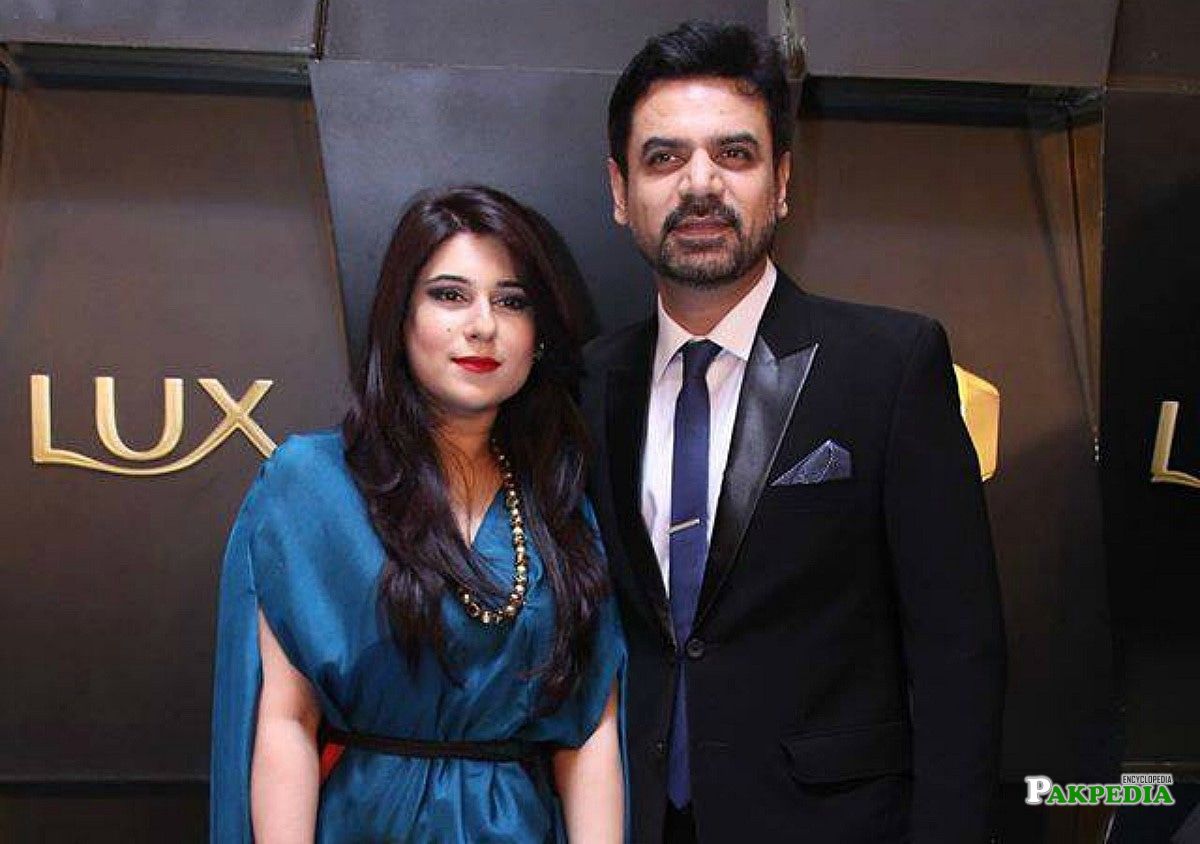 Vasay Chaudhry Biography
It wouldn't be wrong to say him a multi-talented man who can act, who can write and who can host too. He was born on 12th November 1981 in Lahore, Pakistan and lived all his life in the same city.
Vasay Chaudhry Education
He finished his A-levels from Lahore College of Arts and Sciences. He got admission at Government College University (Lahore) for a four-year certification yet wound up moving on from University of the Punjab, Lahore. Afterward, he started an MBA at Lahore School of Economics however dropped the course after the primary semester. He later earned an MMA (Master's in Multimedia Arts) degree at National College of Arts.
Vasay Chaudhry Family
He got married in 2008 to Mahera Shah and is living a blessed life with 3 of his daughters.
Vasay Chaudhry Acting career
Vasay Chaudhry came in the limelight in 1988 with a theater play 'Desperado' where he had an appearance of only a few seconds but those few seconds proved very lucky for him as he actually started thinking of pursuing this profession forever. After which we got to see him in many hit serials of television including 'Pyaray Afzal', 'Mann mayal', 'Silvatain' and many more along with many fine actors including Ayeza Khan, Hamza Ali Abbasi, Bushra Ansari, Maya Ali and many more.
Vasay Chaudhry Writing Career
He began writing in 2001 with the parody sequential 'Jutt and Bond' of Indus TV. After the achievement of this sequential Vasay functioned as an essayist for some fruitful TV serials including 'Rubber Band' and 'Timmy G' of ARY Digital, 'Inspector Khojee' of PTV, 'Urban Desi' of Aaj TV, 'Kash Tu Mera Baap Na Hota' of Geo TV and some more. The very first long play composed by Vasay was hit TV sequential 'Dolly Ki Ayegi Baraat' of Geo TV. Later he composed long plays like 'Jackson Heights' of Urdu 1, 'Abhi Toh Mein Jawan Hoon' telefilm of Geo TV and PTV, 'Yeh Shaadi Nahi Ho Sakti' of ARY Digital, 'Terrible Times' of A Plus Entertainment and so on. He filled in as an essayist and performing artist in the TV film 'Armaan' disclosed on PTV and Geo TV.
Vasay Chaudhry Hosting career
Vasay is one of the very entertaining hosts of Pakistan and he is very popular for hosting a show 'Mzak Raat' which appears on Dunia Tv along with 'Mohsin Abbas Haider', 'Iftikhar Thakur', Qaiser Pia' and 'Hiba waqas'. Other than this he has also hosted many awards shows including Lux style award and many more.
Vasay Chaudhry Television List
As an Actor
Cafe Chill
Tamasha Ghar (Hari Bhari)
Inspector Khojee
Yaasu Panju Har
Urban Desi
Rubber Band
Jallywood
Kash Tu Mera Baap Na Hota
Na jaane kyun
Silvatain
Annie Ki Ayegi Gi Barat
Timmy G
Kahaani Raima Aur Minahil Ki
Pyaray Afzal
Mann Mayal
Nazdeekiyan 
Iagq for sale
Armaan (Film)
Jawani Phir Nahi ani (film)
Jawani Phir Nahi ani 2 (film)
As a writer
Jutt and Bond
Urban Desi
Jallywood
Motor Chalay Pum Pum
Yaraana Purana
Rubber band
Inspector Khojee
Timmy G
Yes sir
Kash Tu Mera Baap Na Hota
annie ki ayegi baraat
dolly ki ayegi baraat
takkay ki ayegi baraat
Yeh shaadi nahi ho sakti
Abhi Toh Mein Jawaan hoon
Dolly ki Aa Gai Baraat
Jackson heights
Hum awards
ARY film awards
Armaan (Film)
main hoon shahid afridi (Film)
jawani phir nahi ani (Film)
jawani phir nahi ani 2 (Film)
Vasay Chaudhry Awards List
| | | | | |
| --- | --- | --- | --- | --- |
|  Year |  Category |  Film/Drama |  Role |  Awards |
|  2013 |  Best Supporting Actor |  Armaan |  Actor |  Tarang Housefull Award |
|  2014 |  Best Dialogue Writer  |  main hoon shahid Afridi |  Writer |  1st ARY film award |
|  2016 |  Best Dialogue Writer |  jawani phir nahi ani |  Writer |  2nd ARY film award |
|  2016 |  Best Screenplay Writer |  jawani phir nahi ani |  Writer |  2nd ARY film award |
|  2016 |  Best Story Award |  jawani phir nahi ani |  Writer |  2nd ARY film award |