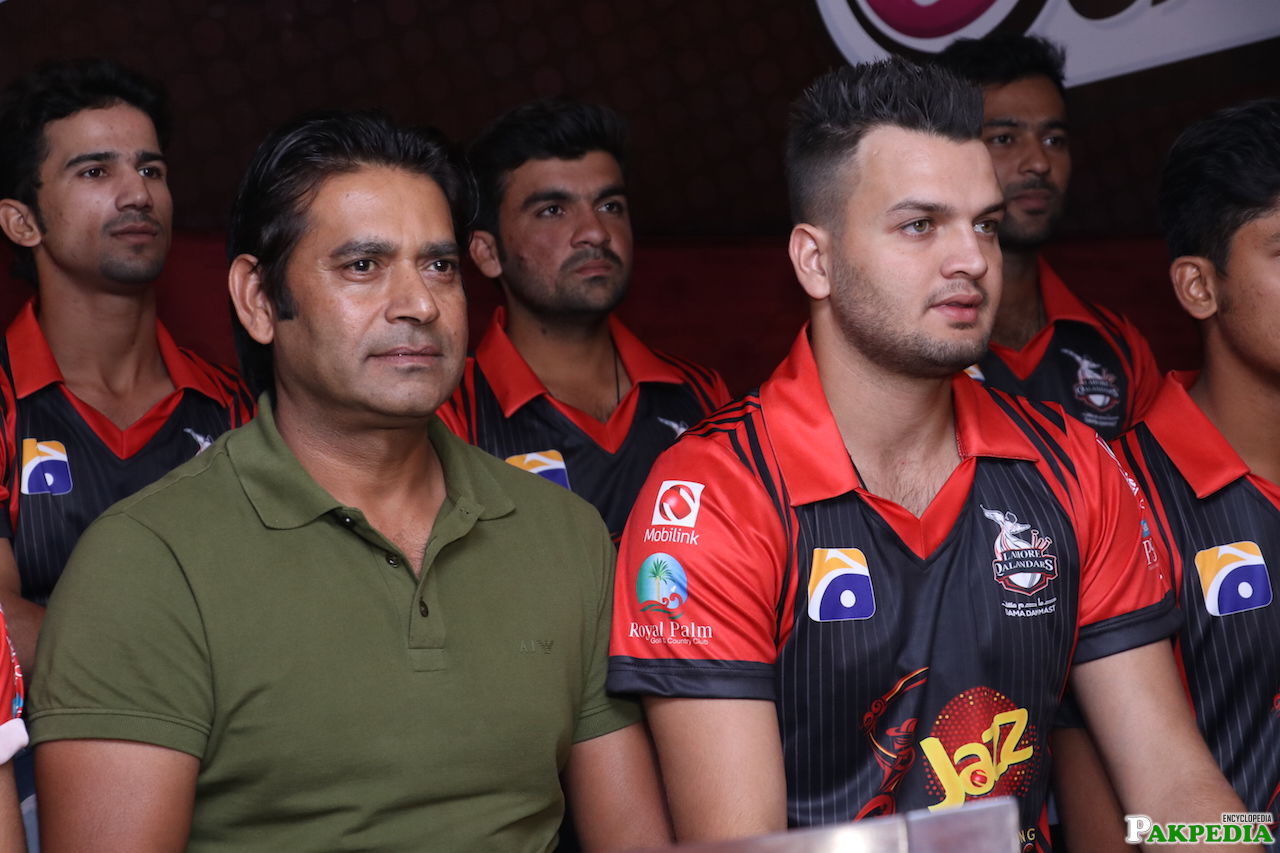 Usman Qadir With Aqib Javed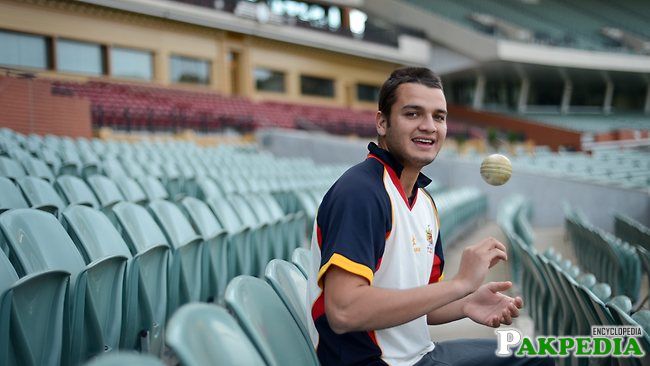 Usman Qadir In Cricket Stadium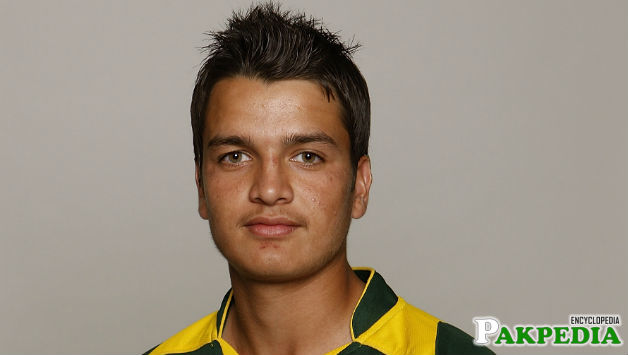 Usman Qadir Pakistani Crickter
Usman Qadir From Lahore Qalandars 2016
Usman Qadir With His Father Abdul Qadir
Biography
Hafiz Usman Qadir is a Pakistan cricketer. The son of former Test cricketer Abdul Qadir, he played domestically for Zarai Taraqiati Bank Ltd. and the Lahore Eagles and was also part of the bronze-medal-winning team at the 2010 Asian Games in Guangzhou, China.
[2]
Biography
Early Life and Education
Qadir was born in
Lahore
Pakistan in August 10, 1993. Qadir went to Cathedral school, and he really enjoyed his school life. Hafiz Usman Qadir Is Hafiz-e-Quran as well.
Started to Play
Usman's father support him after seeing his interest in cricket.He started to play cricket when he was in his school. In the start, he use to playing tape bowl then gradually he realized cricket is all about hard bowl then, he requested to his principal to start hard bowl in their school. As an individual, he was performer of his school and won many matches.
[3]
Started to Play
Leg Spin Bowler
Usman always wanted to be like his father of course he can not be like him, but he just copy him he is his role model that's why he have chosen leg spin. On the other side, his father also wants me as leg spinner.
Initial Career
Usmans Career 2010
Additionally for the Lahore Eagles, and he also was part of the bronze-medal-winning group at the 2010 Asian Games in Guangzhou, China. In November 2010,Usman Qadir was previously the part of team at the Asian Games in Guangzhou, China. That match was won by bronze medal by beating Sri Lanka in the 3rd place playoffs. 
Usmans Career 2012
During 2012, Usman Qadir was encouraged to appear by Australia by Darren Berry, he had played for the Adelaide Cricket Club in South Australia during the 2012–13 tournament and trying to take decision whether to make his cricket career in Australia.
[4]
Bronze Medal Winning Group
Usmans Favorite Players
Usman like A hmed Shezad ,  Sharjeel Khan  and  Umar Akmal  and 
Misbah-ul-Haq
 .They are so passionate, and they all play for the team as well.
[5]
Usman's Favorite Players
Family Members of Usman Qadir
He si the son of Abdul Qadir and 
Umar Ukmal
  famous crickter is a Brother-in-Law.His uncle name is Ali Bahadur.Usman's Brothers names are Imran Qadir, Rehman Qadir and Sulaman Qadir also playing cricket.
[6]
Family Members of Usman Qadir
Domestic Team Information
| | |
| --- | --- |
|  Year |  Team |
|  2010 |  Zarai Tarqiati Bank Ltd |
|  2012 |  Lahore Eagles |
|  2017 - Present |  Lahore Qalandars |
Major Teams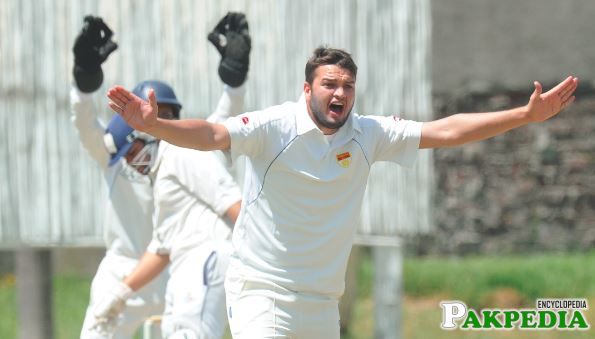 Major teams Faisalabad and Rawalpindi, Lahore Lions,
National Bank of Pakistan
, Pakistan Under-15s, Pakistan Under-19s, Pakistan Under-23s.
[7]
Major Teams
Batting and Fielding Averages
| | Mat | Inns | NO | Runs | HS | Ave | BF | SR | 100 | 50 | 4s | 6s | Ct | St |
| --- | --- | --- | --- | --- | --- | --- | --- | --- | --- | --- | --- | --- | --- | --- |
| First-class | 8 | 10 | 0 | 192 | 52 | 19.20 | 324 | 59.25 | 0 | 1 | 29 | 0 | 5 | 0 |
| List A | 17 | 10 | 4 | 204 | 57 | 34.00 | 214 | 95.32 | 0 | 1 | 23 | 5 | 5 | 0 |
| T20s | 13 | 9 | 3 | 88 | 36 | 14.66 | 86 | 102.32 | 0 | 0 | 9 | 2 | 3 | 0 |
Bowling averages
| | Mat | Inns | Balls | Runs | Wkts | BBI | BBM | Ave | Econ | SR | 4w | 5w | 10 |
| --- | --- | --- | --- | --- | --- | --- | --- | --- | --- | --- | --- | --- | --- |
| First-class | 8 | 9 | 510 | 344 | 7 | 2/5 | 2/60 | 49.14 | 4.04 | 72.8 | 0 | 0 | 0 |
| List A | 17 | 17 | 714 | 627 | 15 | 5/32 | 5/32 | 41.80 | 5.26 | 47.6 | 0 | 1 | 0 |
| T20s | 13 | 12 | 240 | 231 | 11 | 2/15 | 2/15 | 21.00 | 5.77 | 21.8 | 0 | 0 | 0 |
Career Statistics
| | |
| --- | --- |
| First-class debut | National Bank of Pakistan v United Bank Limited at Islamabad, Dec 5-7, 2013  |
| Last First-class | National Bank of Pakistan v Port Qasim Authority at Karachi, Dec 13-16, 2014  |
| List A debut | Sui Northern Gas Pipelines Limited v Zarai Taraqiati Bank Limited at Bahawalpur, Feb 14, 2010  |
| Last List A | National Bank of Pakistan v Sui Northern Gas Pipelines Limited at Islamabad, Dec 26, 2013  |
| T20s debut | National Bank of Pakistan v Port Qasim Authority at Karachi, Jul 13, 2013  |
| Last T20s | AJK Jaguars v Lahore Eagles at Karachi, Sep 26, 2014  |
Recent Matches
| Bat & Bowl | Team | Opposition | Ground | Match Date | Scorecard |
| --- | --- | --- | --- | --- | --- |
| 1/12 | Qalandars | v Lancashire | ICCA Dubai | 24 Mar 2017 | Other T20 |
| 1/13 | Qalandars | v Warwickshire | ICCA Dubai | 23 Mar 2017 | Other T20 |
| 5, 24 | National Bnk | v Port Qasim A | Karachi | 13 Dec 2014 | FC |
| 0/10, 40 | National Bnk | v ZTBL | Karachi | 6 Dec 2014 | FC |
| 1/71, 22, 7 | National Bnk | v Sui Northern | Faisalabad | 30 Nov 2014 | FC |
| 52, 2/19, 0/57 | National Bnk | v United Bank | Islamabad | 24 Nov 2014 | FC |
| 2, 2/5, 0/55 | National Bnk | v Lahore Lions | Lahore | 12 Nov 2014 | FC |
| 1, 1/58 | National Bnk | v Tigers | Multan | 30 Oct 2014 | FC |
| 30, 1/59 | National Bnk | v P Panthers | Peshawar | 12 Oct 2014 | FC |
| 2/18 | L Eagles | v AJK Jaguars | Karachi | 26 Sep 2014 | T20 |