Ufone was the third mobile operator to enter Pakistani market. It started its operations under the brand name of Ufone, in Islamabad on January 29, 2001.
PTML is a wholly owned subsidiary of Pakistan Telecommunication Company Limited. Following PTCL's privatization, Ufone became a part of the Etisalat in 2006.
Ufone is among the largest GSM mobile service provider and fourth largest mobile service in terms of subscriber base of over 24 million.It has a market share of 18% among mobile operators.[1] Mobile Phone Users in Pakistan Reach 136.5 Million 
| Title | Description |
| --- | --- |
| Details | |
| Type: | Private |
| In Urdu: | یوفون |
| Industry: | Telecommunication |
| Founded: | January 29, 2001 |
| Headquarter: | Ufone Tower, Blue Area, Islamabad, Pakistan |
| Key People: | Mr. Rainer Rathgeber, CEO |
| Product: | Pre Pay, Post Pay, UPaisa |
| Revenue: | Increase Rs.25 billion PKR (2012). |
| Operating income: | Rs.25 billion PKR (2012) |
| Net Income: | Rs.2.5 billion PKR (2012) |
| UPaisa Contact Details: | Helpline (Other Mobile Operator): +92 42 111 786 365 |
| UPaisa Contact Details: | Customer Helpline (For Ufone Subscribers): 7777 |
| Matter related to Billing: | Within 7 Days |
| MNP Related Complaints: | 3-5 Days (As per Industry Practice) |
| Fault /Disruption in Services: | Within 48 Hours |
| Illegal Practices: | 1 Day |
| Refund of Amount: | Within 15 Days |
| Net income: | Rs.2.5 billion PKR (2012) |
| Area served: | 2,336 Cities |
| Founder: | Pakistan Telecommunication Company Ltd |
| Owner: | Etisalat |
| Parent: | PTCL Pakistan |
| Ufone Super Card Family: | Super Card Plus,Super Card,Mini Super Card,Super Recharge Offer,Super Minutes |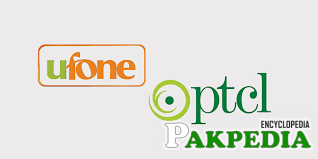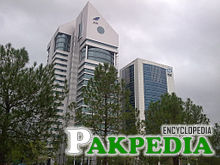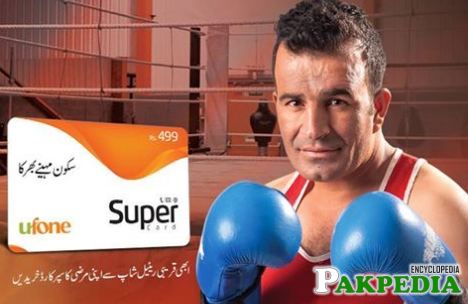 History

UFONE commenced its operations, under the brand name of Ufone, from Islamabad on January 29, 2001. Ufone expanded its coverage and has added new cities and highways to its coverage network. After the privatization of PTCL, Ufone is now owned by Etisalat. Under the agreement, Huawei will provide its future-oriented EnerG GSM solution to expand Ufone's network to cover over 1,500 cities, towns, villages and all major highways in the country. The network also allows Ufone subscribers to enjoy high-speed wireless data service.
The GSM contract for Ufone also include Huawei's new generation GSM dual density BTS that feature high integrated and receiving sensitivity to improve the network performance and lower the cost of network construction and O&M expenditure. In addition, Huawei will provide Mobile Softswitch solution based on the advanced R4 architecture to satisfy Ufone's network expansion requirements, enables the telecom service provider to evolve into 3G smoothly.[2] UFONE – Brief History
About
Company Profile
Pak Telecom Mobile Limited (PTML) is a wholly owned subsidiary of Pakistan Telecommunication Company Limited (PTCL) that started its operations in January 2001 under the brand name 'Ufone'. As a result of PTCL's privatization, Ufone became a part of the Emirates Telecommunication Corporation Group (Etisalat) in 2006.[3]  Company Profile 
Since its inception, Ufone has focused on the people of Pakistan, empowering them with the most relevant communication modes and services that enable them to do a lot more than just talk, at a price that suits them the most. Along with the claim of lowest call rates, clear sound and best network, Ufone offers its customers simplified tariffs with no hidden charges. With a strong and uniquely humorous communication direction that has now become Ufone's signature across all advertising media, Ufone gives its customers many reasons to smile.
This customer focus and best offering has allowed Ufone to build a subscriber base of over 24 million in less than a decade. Ufone has network coverage in 10,000 locations and across all major highways of Pakistan. Ufone currently caters for International Roaming to more than 288 live operators in more than 160 countries. Ufone also offers Pakistan's fastest growing 3G network, and BlackBerry Roaming coverage available with more than 200 Live Operators across 122 countries. Ufone has also become a focused and intensive leader in VAS, constantly introducing innovative services, which have been the first of their kind in the Pakistani cellular industry.
As the world of telecommunications advances, Ufone promises its customers to stay ahead, developing and evolving, to go beyond their expectations, because at Ufone, it's all about U.
Mission Statement
To be the best cellular option for U.
Story of Their Brand
At Ufone its always about you
   In order to evolve with their customers and to keep pace with their needs,they rejuvenated and revamped their image by changing their visual identity
At Ufone they understand the value of words and the need to communicate effectively and efficiently at all levels of society, which is why their primary focus is on U, their valued customers bring strength to their company.
With a fresher look than is accepted and appreciated across the board by people of all ages, they aim to connect with you and provide you state of the art services. No matter who you are, where you are, what you want to say, how you want to say it or how you feel, you are their focus. Because at Ufone, it's all about U!
Ufone wins at GSMA Mobile Congress 2016
Ufone has always had an edge above the rest due to its unique line of products and unrivaled offers it devises for its customers.
This time, Ufone is happy to share the news of its win at the prestigious GSMA Mobile Congress 2016 in the Connect Life Awards category for founding the GSMA mobile connect service in Pakistan. This is Ufone's first GSMA Mobile Award, and Ufone has also been shortlisted for 2 more GSMA awards this year.
The Mobile Connect initiative is a secure universal log-in solution, implemented by the Mobile Financial Services, Marketing Team. By simply using the mobile phone number, Mobile Connect allows the user to log-in to websites and applications quickly, without the need to remember passwords and usernames. It's safe, secure and extremely convenient. With Mobile Connect, a customer's mobile number is everything he/she is required to remember. This will further be utilized for all e-commerce payments in the future.
By winning the GSMA Global Mobile Award 2016, Ufone has once again proven that it is undoubtedly Pakistan's most innovative telecommunication network, with a vision that brings the world within their customers' reach.[4] Ufone wins at GSMA Mobile Congress 2016 
Code of Commercial Practice
To be the most trusted service provider in Pakistan.
Vision Statement
To be the most trusted service provider in Pakistan.
Mission Statement
To be the best cellular option for U.
Standards Quality of Service
Ufone commits to being a customer centric organization, through an effective quality management system focusing on continuous improvement towards service excellence by actively engaging the stakeholders within a regulatory compliant environment which is in line with the strategic objectives and business strategy. Having said that they will strive for the following:
Customer Communication and Advertising
Ufone shall ensure that customers are always aware of their products and offers while these offers are communicated transparently with a clear call to action in accordance with the provisions of sub regulation of regulation 3 of Telecom Consumer Protection Regulations 2009 as amended from time to time. Furthermore, the requisite information, especially updates about the packages, tariffs and applicable terms and conditions are available at PTML website www.ufone.com and any change thereto will be updated timely
Contact Details and Complaint Handling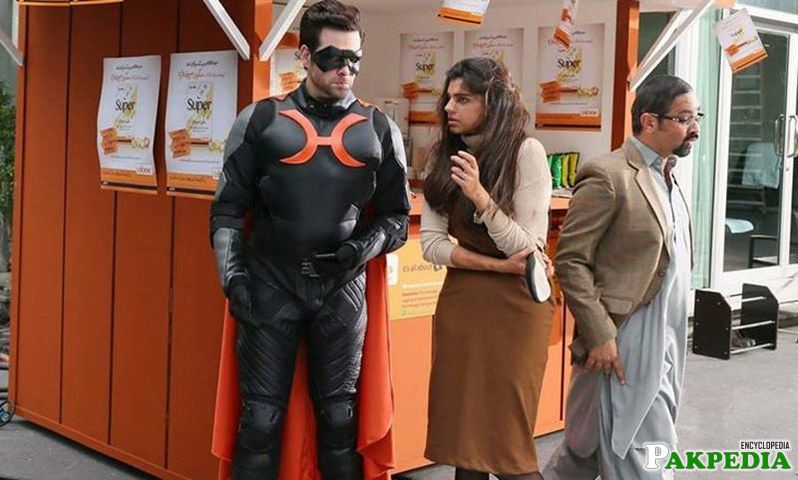 Ufone is committed to providing fast and efficient resolution of complaints. their process is designed to encourage response to their customer complaint as quickly and as efficiently as possible. Ufone believes in responding to customer against every nature of complaint,, including but not limited to misuse of services, quality of services, illegal practices, poor services, provision  of services, misleading statements, non-provision of services, mobile number portability related complaints provided under regulation 11 of   Telecom Consumer Protection Regulations 2009 as amended from time to time, in an efficient and effective manner. No customer is charged when he/she excesses the help line in exceed of tariff determined by the Authority under Regulation 13 (2) of Telecom Consumer Protection Regulations 2009 as amended from time to time. Multiple customer touch points are available at the disposable to contact us as per regulation 12 of Telecom Consumer Protection Regulations 2009 as amended from time to time. A comprehensive procedure will be adopted to handle these complaints as required under regulation 14 of Telecom Consumer Protection Regulations 2009 as amended from time to time. This would include:-
Call Center – by dialing 333 from Ufone number or UAN 033-11-333-100 from any other landline or OMO number, 24hrs a day and 365 days a year.
23 Sales & Customer Service Centers and more than 300 Retail Outlets are available nationwide to welcome their customer's servicing needs including complaint handling and will provide high quality services to meet customer needs.
Written Correspondence including requests, complaints etc. can be made by their customers by:- 
Email on customercare@ufone.com
FAX us on 111-333-900
Via PO BOX # 3333
To provide ease to their customers, they also handle complaints through their Ufone Facebook Page and also through Live Web Chat on website www.ufone.com.
The schedule of charges are as below; however, same are subject to change as per policy:
| Segment | Short Code | Prepaid | Postpay |
| --- | --- | --- | --- |
| Prepaid/Postpay/All Segments | 333 | Rs.1.5+tax on the IVR/Call Plus Rs.0.75+tax/Call to talk to the agent | Free |
| Postpay Blackberry Customers | 991 | N/A | Free |
| Uth Pack | 335 | Zero | N/A |
| Retailers | 475 | Zero | Zero |
| Ufone Employees | 475 | N/A | Zero |
| For Biometric Verification | 788 | Zero | Zero |
| MNP | 331236126 | As per other operator tariff plan | As per other operator tariff plan |
All customer complaints are handled effectively and efficiently by the Ufone Customer Services staff in accordance with Telecom Consumers Protection Regulations, 2009. Upon receipt of every complaint by Ufone through any of its prescribed channels, Ufone registers complaint and communicates a unique complaint identity number with its consumer and resolves the grievance of consumer within specific timeframe and in minimum possible time as per the defined Turnaround Times as listed in the table below:-
| Sr. No. | Nature of Complaint | Turn Around Time (TAT) of Complaint Resolution (Working Days) |
| --- | --- | --- |
| 1. | Refund of Amount | Within 15 Days |
| 2. | Misleading Statements | 5 Days |
| 3. | Matter related to Billing | Within 7 Days |
| 4. | Value Added Services /Packages | 1 Day |
| 5. | Illegal Practices | 1 Day |
| 6. | MNP Related Complaints | 3-5 Days (As per Industry Practice) |
| 7. | Poor Customer Services | 2 Days |
| 8. | Fault /Disruption in Services | Within 48 Hours |
| 9. | SPAM Reporting 9000 | Within 48 Hours |
| 10. | Misuse of Services | Within 24 Hours |
| 11. | Provision of Services | Within 24 Hours |
| 12. | VAS related queries (e.g. DNCR) | Within 12 Hours |
Services Availability Account Management Information
Following are the details for the user's convenience:
Number blocking de-blocking
Customer's request for temporary number blocking (in case of SIM lost) can be facilitated from Call Center and Service Center. Customer has to provide some verification (any 3) from the below information:
Customer Name
CNIC number
Father's Name
Customer's Address
Date and amount of Last Voucher Re-charge/Payment made
FnF (Friend and Family Numbers)
Frequently dialed numbers
U-Share amount or date
Aforementioned verifications are required for number de-blocking as well. Postpay number can also be blocked on voluntary basis for 6 months after clearance of pending dues. Verification of incidents of subscribers/customers is ensured as per requirements under Subscribers Antecedents Verification Regulations, 2015 and Standard Operating Procedure (SOP) on SIM Sales and Activation through Biometric Verification, as amended from time to time,
Fair and Reliable Communications
Ufone is committed to provide its customers fair and reliable communications. It has taken reasonable measures to control fraudulent communication, unsolicited calls, obnoxious communication, registration and management of telemarketing and has established DNCR as required under regulation 4,5,6, 7,8 9 and 10 of Protection from  SPAM, Fraudulent, Unsolicited and Obnoxious Communication Regulations 2009.
Sale Return
Sale can be returned upon customer's request from Ufone Service Centers/Franchisees. Customer has to present original valid CNIC and active SIM along with getting his/her Biometric Verification done. Provisions of Subscribers Antecedents Verification Regulations, 2015 and Standard Operating Procedure (SOP) on SIM Sales and Activation through Biometric Verification, as amended from time to time,  regarding SIMs activation upon verification, activation of SIMs for foreign nations,  cleaning of old data, and change of ownership are strictly complied with. Sale return request will be processed as per policy once all pending/applicable dues are cleared by customer.
Tariffs and Billing
Ufone ensures transparency of billing and tariffs and complies with all legal requirements provided under telecom law including the provision of Regulation 10 of Telecom Consumer Protection Regulations 2009 (as amended from time to time by the amendments thereto).
Return of Security Deposit
Security deposit shall be returned to customer in case of connection closure in 15 working days however in case of product conversion adjustment will be processed in 10 working days.  
Ufone Self-Care
Ufone Self-Care portal is a personalized, secure and hassle free service which gives Ufone subscribers complete control over their connection. All customers have to do is to create login, after which they will be able to manage and customize Ufone connection according to their needs. While using the Ufone Self-care customer can subscribe or unsubscribe to services, choose amongst different packages, get details of tariff plans and so much more. Ufone Self-Care is accessible to customers through the Commercial Website www.ufone.com .
SIMs Life Cycle
In case a prepaid number remains inactive for a period of 180 days, a subscriber/customer is given notice and reasonable time to reactivate SIM before disconnection and re-issuance of the number to any other customer.
Service Delivery Innovation
Ufone is committed to providing products and services that demonstrate superior service delivery by offering innovative products, to satisfy customer requirements and needs. Ufone's motto of providing innovative offers and keeping the customers first is adapted in all facets of thier business. Ufone has always endeavored to provide hassle-free and affordable packages their valued customers with peace-of-mind and a surety of selecting the country's best telecom service provider – because It's All About U.
Protection of Privacy Confidentiality of Information
PTML is committed to making every reasonable effort to protect the privacy of its valued customers. To this end PTML endeavours to ensure that its network is secure and that the customer's personal information is kept safe and confidential as required under the laws of Pakistan.
Exception: PTML may, however, be required to share the aforesaid information, inter alia, by an order of a court or when legally ordered by the Federal government, a provincial government or an agency/body of the state.
Dispute Settlement
For us at Ufone, their customers take precedence! That's why they make sure that when they make any commitment with the customer, they see it through.
Ownership Disputed Case
Disputed cases related to ownership are handled from Ufone Service Centers.  Relevant parties are requested to bring all original documents including Computerized Subscriber Antecedent Form (CSAF) as proof. All antecedents are verified, inquired and investigated as per provisions of Subscribers Antecedents Verification Regulations, 2015. After detailed investigation and validation whosoever of the concerned parties gets verified as the original user and the rightful owner, will be facilitated accordingly.
Fake Port-in Case
On receiving fraudulent port in complaint of a number to Ufone network, complainant will be requested to visit the donor operator for the registration of complaint. Ufone will pursue the case after receiving complaint from donor network and share the outcome after detailed investigation.
Operator Assistance Services
Ufone Call Centers are operational 24/7 and 365 days a year to provide assistance to customers calling regarding any information or complaints resolution. Their dedicated staff at call center always provide the assistance in a personalized way maintaining high standards of courtesy and here-to-assist attitude. Their staff always thrive to provide up to date information and accurate resolution to the complaints whether it is an online resolution and customer complaint is required to be investigated by backend teams.
Network Maintenance
PTML aims at providing network quality of service (QoS) par excellence. In this context state of the art systems are deployed that help monitor the QoS on regular basis and invoke preventive as well corrective actions to address any fault.  An ISO 9001:2008 certified quality management system (QMS) is in place within the Technical domain which focuses on implementing the policies, processes, procedures and standards to maintain and improve network QoS. Ufone fully conforms to the License and regulatory obligations related to the Network QoS which are as follows:
Network Availability
Network related breakdowns and Outages are of two types – Planned and Unplanned
Planned outages are carried out when expansions, upgrades, re-parenting, migrations, preventive maintenance are to be carried out
Services may get affected during these planned activities
Planned outages shall be carried out, as is the current scenario too, in off peak hours
Customers shall be informed via SMS beforehand regarding disruption in services that is to take place
Customer touch-points shall be well aware of the occurrence of these outages beforehand so customers may be guided accordingly
Unplanned outages are unpredicted irregular occurrences which adversely affect the service. These outages can occur due to malfunctioning of non-telecom & telecom equipment due to any reason. It may be divided in three categories: 
Critical – Service is affected on larger scale or to large no. of customers
Major – Service is affected to smaller scale or to less no. of customers
Minor – Service may affect if alarms are not attended with in specified time
Besides this, PTML has service level agreements with vendors & suppliers having layer 3 expertise. If issue is not resolved within given time, it's forwarded to vendor/supplier & they are supposed to resolve within agreed time
PTML shall reinstate services on priority as soon as possible and will adequately inform its customers upon their inquiry. And once the outage is over, customer will be informed accordingly via SMS that the services have been reinstated
PTML customer services teams shall be well-informed about these unplanned outages too in order to be able to guide subscribers with their inquiries and complaints
Service Outages
Services outages refer to planned or unplanned outages where one or more services are not available due to system upgrade activity or a failure. In case of these outages Ufone will keep its valued customers informed at all times as required and prescribed under regulation 5, 6 and 7 of Telecom Consumer Protection Regulations, 2009 as amended from time to time and especially in 2010 and 2011,  through multiple mediums such as (but not limited to) newspaper, website, social media and SMS broadcast. In addition to this Their 24X7 helpline will be available to provide information/ assistance / resolution time lines. Ufone will take all possible measures to compensate its valued customers caused due to these outages wherever applicable. The compensation may include provision of balance, minutes, SMS and data.
Governing Laws and Applicable Statutes
All services provided by PTML are governed by the substantive and procedural laws of Pakistan and the provisions of the licenses granted to it by the Pakistan Telecommunication Authority, as the regulator of the telecommunications industry, under the Pakistan Telecommunication (Re-organization) Act 1996 and all rules and regulations thereunder.[5] Governing Laws and Applicable Statutes 
UMall.pk

Ufone has introduced Umall.pk it's a Pakistan-based store for Pakistani people to shop Online.[6]  Umall a  Moreover, Ufone also launches Android app for this Online store along with an official website. Umall is a first Online shopping store that is introduced by a telecom operator in Pakistan, previously no telecom company has done this kind of thing.[7] Umall android app
Footpath School

This Ramzan, Ufone, in its aim to encourage kindness and strengthen humanity, decided to bring to light what others were doing and how they were worthy of every mention whether it was educating poor street children and providing them a sense of belonging who were deprived of the basic rights or feeding the needy who would sleep empty stomach every night.
This month, Ufone wants to inspire each one of you in taking this effort forward, spreading goodness by contributing towards their welfare and setting an example for those who wish to follow them.[8]  Footpath School 
Ufone stands with U
Ufone believes that within each of us lies the ability to do great things the ability to be the change they want to see in Pakistan and the world.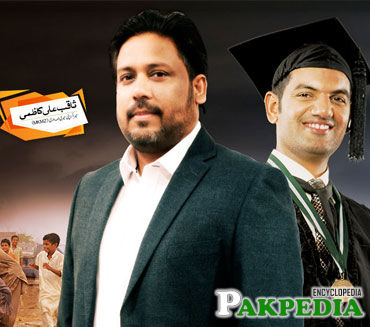 Ufone is launching the second part of its campaign that is all about ordinary people who are doing extraordinary things; things that make them an example for generations to come.
In the first phase Ufone paid a tribute to Mohsin and Saqib. Mohsin, who works at a tandoor, topped the 'BA position holders' list and secured a gold medal. Saqib, a businessman, helped provide 25,000 families in Sindh with clean drinking water.
In the second phase of this campaign, Ufone celebrates the achievements of Shamim and Sabiha. Shamim, an extraordinary individual, who in the face of adversity refused to succumb to the financial issues she was facing and instead believed in her ability to provide for her family. In order to run her household she started taking driving lessons for heavy vehicles becoming Pakistan's first female truck driver. Even though she faces challenges every day, Shamim refuses to give up and is determined to inspire Pakistani women to fight for equality!
Sabiha, hailing from a small village in Haripur, broke all stereotypes by not only openly participating in sports but also becoming the National Cycling Champion within two years. A highly driven individual, she aims to represent Pakistan in the South Asian games next year as well as using her bachelor's degree in physical education to build her career.
Ufone will keep standing by these Pakistanis every step of the way … Mohsin, Saqib, Sabiha and Shamim, Ufone is with U!
Whistle Blowing Policy

In line with this commitment, PTML expects employees and others that it deals with, who have serious concerns about any aspect of Ufone's work, to come forward and voice those concerns.
Specific examples of circumstances where a Whistle Blower can raise concerns could include but shall not be limited to:
Over-invoicing, demanding, seeking or acceptance of kick-backs, payment for goods or services not supplied or rendered and any act of fraud, bribery and corruption;
Forgery of company documents and financial instruments like cheques and securities;
Theft or misappropriation of company's funds and property;
Conflicts of interest and abuse of office;
Disclosure of business secrets and other confidential company information obtained during the course of employment;
Usage of confidential information to obtain a personal reward or advantage;
Compromising the interests of PTML in dealings with vendors or contractors, consultants or suppliers;
Misuse of PTML property;
Misuse of authority;
Misuse of systems or sharing of passwords;
Discrimination towards any staff member, customers or any stakeholders on the grounds of sex, race or nationality;
Engaging in illegal or unlawful acts; and
Compromising PTML's Safety Health & Environment (SHE) standards.
IIA Award

Their Internal Audit department has attained the status of "Quality Certified" by the Institute of Internal Auditors (IIA), the global body that sets the International professional practices framework for Internal auditing. With this, Ufone has become the First company in Pakistan to earn this prestigious certification from IIA itself under their external quality assessment program.
Obtaining the highest rating of "General Conformance" with IIA standards is a significant achievement in itself, however, being rated amongst top 5 percentile internal audit functions globally is an exceptional feat, which their Internal Audit team has accomplished. At Ufone they maintain a performing work environment and encourage their teams to take challenging initiatives.
They are proud of their Internal Audit team and value them as their strategic business partner. They hope that this success of their internal audit function will set new benchmark for internal audit functions across Pakistan.[9] IIA Award
Ufone Ads
Ufone Ads – So good theyre Number 1 Number 2 and Number 3
Pakistan Advertising Society (PAS) Awards are the industry benchmark for assessing the very best marketing and advertising efforts from across the country. It is the pinnacle to which every brand aspires and this year, PAS awards are scheduled to take place on the 25th of April 2015 in Karachi. The Jury Panel is comprised of the most accomplished and experienced players in the local industry as well as International experts and specialists representing marketing, media, advertising and academia.
This year, like always, all major telecom companies in Pakistan participated and sent multiple entries; Mobilink 5 entries, Telenor 7, Zong 1 and Ufone sent 5 entries. The award finalists for the PAS 2015 Awards are in and guess what? The 3 TVCs shortlisted from the 18 entries submitted in the Telecom Service Provider category are all theirs!
Isn't Ufone in a win-win-win situation? Ufone's Saaf Awaaz (Naram sa tau hai), Ufone 3G Announcement and Ufone Hisaab Dou TVCs are going to fight it out amongst themselves for Telecom TVC of the Year, and no matter which TVC gets the award, the only winner would be Ufone!
Ufone Ads Winner

Bring out the confetti! Let loose the party balloons! Paint the town ORANGE! The results of the PAS Awards 2015 in the Telecom TVC Category are finally here and it is a great source of pride and joy for us to inform you all that the winner is: Voice Quality! Out of the 18 entries submitted by all 5 telecommunications companies in Pakistan the top 3 shortlisted entries were all from Ufone. This marks Ufone's second PAS win in the past few years.
Voice Quality is a fan favorite as it promotes Ufone's impeccable network quality and crystal-clear voice services in a hilarious manner; the sheer appeal of this commercial set a new precedent for humor in the industry that has not been matched since. Using excellent word play with the words 'gadda' and 'gadha', the commercial defines the important role voice quality plays in effective communication. The creative and functional execution of the TVC is an absolute treat to behold and not only won the hearts and minds of millions across Pakistan but also convinced the judges that this TVC out of all the others was a clear shoo-in for the award!
Before they let the celebrations commence, they would like to take this chance and thank U, their valued Ufone customers, who made it all possible! Your loyalty and loving support spurs us on to greater things! This award is a celebration of all things U! Congratulations to us all![10]  Ufone Ads Winner 
Coverage
Covering several key destinations your Ufone is the ultimate means to stay connected wherever your business takes you allowing seamless roaming through the network providing the best nationwide coverage.
Ufone, being one of the leading cellular service providers, has recently launched its service in many new cities. Keeping up with its pace it is rapidly expanding its network.
Ufone keeps on adding new cities with same superior network that continues to expand. Ufone covers all major cities of Pakistan. Now you can enjoy comprehensive coverage in areas like the GT Road, Super Highway & Motorway etc. So wherever you are in Pakistan, Ufone keeps you connected.
Visit For Coverage: https://ufone.com/about-us/coverage/
Debit Card for Every Pakistani
Ufone always leads the industry with its innovative first and their next one is here. In collaboration with UBank Ufone launches UPaisa Debit Card.
The UPaisa Debit Card works at ATMs and retail outlets, backed by the large network of 1-Link ATMs and Unionpay card accepting machines. This translates into unlimited convenience for you, and you no longer have a need for a traditional bank account as you can use your UPaisa Debit Card for a variety of transactions, from buying groceries and fuel to so much more.
It doesn't stop there, because the UPaisa Debit Card also lets you avail discounts at some of the major brands in Pakistan.
So get your UPaisa Debit Card from your nearest Ufone Service Center, Franchise, Registered UPaisa Shop or UBank Branch today!
Minimum Deposit Rs. 100
Card Issuance Charges Rs. 200
Cash Withdrawal 
1-Link Rs. 25
M-Net Rs. 25
Balance Inquiry Rs. 0
IBFT Rs. 50 + tax
UPaisa
They at Ufone are proud to announce the launch and exceptional market reception of UPaisa, the most complete mobile financial service
of its kind in the country, with regards to, both, functionality and infrastructure. Boasting a stellar portfolio in terms of mobile account, money transfer and bill payment facilities, serviced by more than 23,000 UPaisa retailers standing ready to service their customers and provide them with facilities such as:
CNIC-to-CNIC, Account to Account as well as Account to CNIC money transfers
Over the counter Utility Bill Payment
Balance Top-Up Service
Making this launch the biggest of its kind in the telecommunications sector of Pakistan.
Mobile Account
UPaisa's mobile account functions just like a normal bank account, however it has the added advantage that it can be used anytime anywhere. You may get your own mobile account by going to any Ufone Sales and Service Centers, Ufone Franchise or UBank branch. UPaisa's Mobile Account is fast, secure, convenient and innovative .It is the solution to all your banking needs.
Bill Payment
You can also pay utility bills over the counter at UPaisa shops operating all over Pakistan to serve you without any additional charges with all the ease and security which you desire.
Money Transfer
Wherever you are or whichever mobile connection you have, UPaisa enables you to send or receive money with utmost ease and security and no registration is required.
With the amazing response the service has received so far in the market, customers are already taking advantage of the services UPaisa provides all over the country. So if you need superior financial services, found nowhere else in Pakistan, go to your nearest UPaisa shop and experience financial freedom and security like never before.
UPaisa Contact Details
Customer Helpline (For Ufone Subscribers): 7777
Helpline (Other Mobile Operator): +92 42 111 786 365
Website:http:// www.upaisa.com
Foran Foreign Transfer
Redefining Convenience and Trustworthiness
Ufone as an organization is always at the helm of making your lives equipped with the best in class services and offers, as well as the most advanced and innovative solutions.
For the first time in Pakistan, Ufone proudly brings you Foran Foreign Transfer – a one of its kind branchless banking initiative in collaboration with Summit Bank. Your friends and family can now send U money from anywhere in the world using Western Union, Xpress Money and Summit Bank's own product Amanat Cash and you can collect it in Pak Rupees from any of their numerous authorized outlets, customer service center and franchises.
So get geared up to benefit from this amazing service.
Terms Conditions
Amount up to 1 lakh rupees can be withdrawn at a time, with Foran Foreign Cash
PTCL Bills Payment
Announcement
Now pay your PTCL bills at all Ufone outlets
To make life more convenient for U, Ufone franchises and UShops will be accepting all your PTCL bill collections.
Anti Fraud
For us at Ufone their customers take precedence
That's why they make sure that when they make any commitment with U, they see it through and the promise they make is not just fulfilled but it is also ensured that U face no loss whatsoever.
Ufone would like to bring to your attention that amidst all the offers and schemes through which U can win a prize, some fraudulent individuals indulge in activities that may cause financial or other harm. they urge U to ensure all of the following when you receive a call about winning a prize:
Call is received only from 333
No unimportant information is asked
No balance, load or cash is asked in return of the prize won
Call back on 333 to confirm the news of winning
So spread the word and make sure that U are safe from being tricked into any loss.
Ufone Super Card Family
Super Card Plus
Rs. 599 Convenience for 30 Days
| | |
| --- | --- |
| Ufone, PTCL and Vfone | 1,200 minutes |
| Other local networks | 180 minutes |
| Internet (2G & 3G) | 1,200 MB |
| SMS | 1,200 |
Super Card
Rs. 520 Convenience for 30 Days
| | |
| --- | --- |
| Ufone, PTCL and Vfone | 1,000 minutes |
| Other local networks | 150 minutes |
| Internet (2G & 3G) | 1,000 MB |
| SMS | 1,000 |
Mini Super Card
Rs. 299 Convenience for 15 days
| | |
| --- | --- |
| Ufone, PTCL and Vfone | 500 minutes |
| Other local networks | 75 minutes |
| Internet (2G & 3G) | 500 MB |
| SMS | 500 |
Super Recharge Offer
Rs. 40 Convenience for 2 days
| | |
| --- | --- |
| Ufone, PTCL and Vfone | 300 minutes |
| Other local networks | 10 minutes |
| Mobile Internet (2G & 3G) | 30 MB |
| SMS | 300 |
Super Minutes
Super Minutes can be subscribed with load of Rs. 100 or balance of Rs. 76.94
All networks
(Ufone,PTCL and other local networks)
All networks
(Ufone,PTCL and other local networks)
75 minutes
Dial *210# to subscribe or visit your nearest retailer or subscribe through 'My Ufone' App
My Ufone App
My Ufone App is now more powerful than ever before. Giving you the freedom to access and personalize your favorite Ufone services and take complete control of one or more of your Ufone numbers with-in a single login.[11] My Ufone App
Award
Islamabad: Jun 18th, 2012 – Ufone, the leader in innovation and services was bestowed the best GSM operator award by Pakistan International Freight Forwarders Association (PIFFA). PIFFA was established in 2005 and became the sole representative body of Pakistan Freight Forwarders. The voting was done by PIFFA members which includes shipping lines, freight forwarders and transportation companies. Ufone received the highest votes amongst the five Telco's operating in the country.
This is a tremendous achievement by Ufone which reflects the satisfaction level of their enterprise customers. Pakistan International Freight Forwarders Association is a non-profitable organisation representing more than 500 companies based in Pakistan providing Land, Air, Ocean Combined Transport and other Logistics services.
The role of the Association includes support for the Pakistan trade worldwide, the development and the maintenance of healthy international freight services industry within Pakistan. Ufone has been the recipient of such prestigious awards in the past as well, winning the best advertising campaign award 2010-2011 by the Pakistan Advertising society (PAS); the Customer Services Innovation Award at the Global Telecom Business Innovation Awards (London) 2011 and the most Innovative Mobile Plan at the Tele-Time international Industry Excellence Awards 2012.[12] Ufone wins best GSM Operator award 
Mr. Salman Wassay, Chief Commercial Officer at Ufone said that this is indeed a milestone for Ufone. Pakistan is a country with a growing and diverse corporate and enterprise sector and they get to experience a number of challenging and unique service practices on a daily basis. The team at Ufone strives to be the best at what they  do and this award is recognition of Their hard work.