Toyota Company emerged as a public limited company in Dec. 1989 and initiated its commercial production of new Toyota cars in May 1993. Firsthand Toyota automotive production facilities are located in Karachi, Pakistan. Indus Motor Company is the only manufacturer around the world, where Toyota and Daihatsu cars are manufactured together. Toyota new car is one of the most favorite cars in our country. State of the art automotive technology is used in the making of new Toyota cars at production facilities located in Karachi. Toyota is providing safe & sound journey world-wide including Toyota Pakistan. Auto technologies developed by Toyota are warmly appreciated in our society. Indus Motor Company (IMC) is the distributor of Toyota and Daihatsu vehicles through its dealer's network such as Toyota Ravi Motors spread all over Pakistan. IMC is a joint venture of House of Habib, Toyota Motor Corporation, and Toyota Tsusho Corporation for assembling, manufacturing and marketing Toyota automobiles in Pakistan.[1] Toyota Company emerged as a public limited
| Title | Description |
| --- | --- |
| Details | |
| Type: | Public limited company |
| Traded As: | Private Limited |
| Industry: | Motor Corporation |
| Emerged: | Dec. 1989 |
| New Toyota cars : | May 1993 |
| Automotive production : | Karachi, Pakistan |
| New Toyota vehicles: | Altis, Avanza, Camry, Corolla, Fortuner, Hilux,Mark X and Prado |
| Toyota Corolla: | 850cc Daihatsu Cuore in cars |
| Toyota Hilux in LCV: | 2400cc |
| PakWheels: | For assembling, manufacturing and marketing Toyota automobiles in Pakistan |
| Product: | Motor Cars |
| Number of employees: | So Many |
| Subsidiaries: | Toyota Motor Corporation, and Toyota Tsusho Corporation |
| Company Info | |
| Company Type: | Indus Motor Company Limited |
| Address: | Plot No. N.W.Z/P-1, Port Qasim Authority, Karachi, Pakistan |
| Phone No: | +92-21-34721100 |
| Information | |
| Customer Assistance Centre: | Fax: (021) 34720056 |
| Email: | Customer.relations@toyota-indus.com |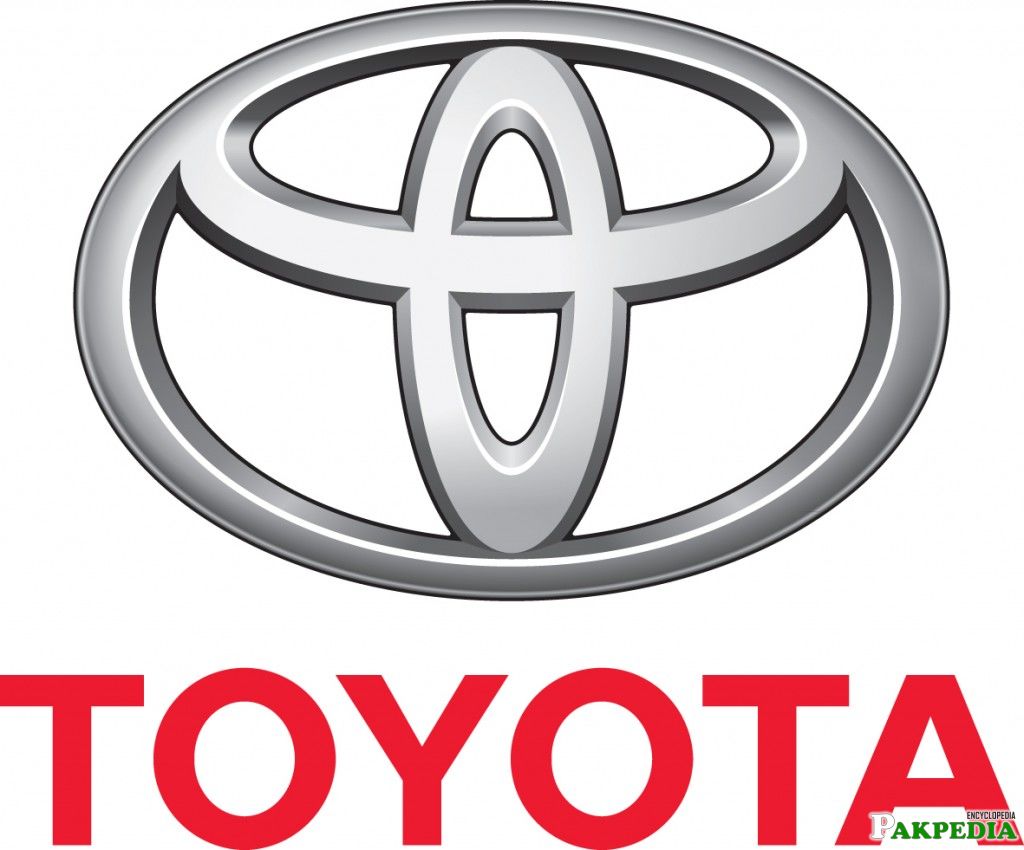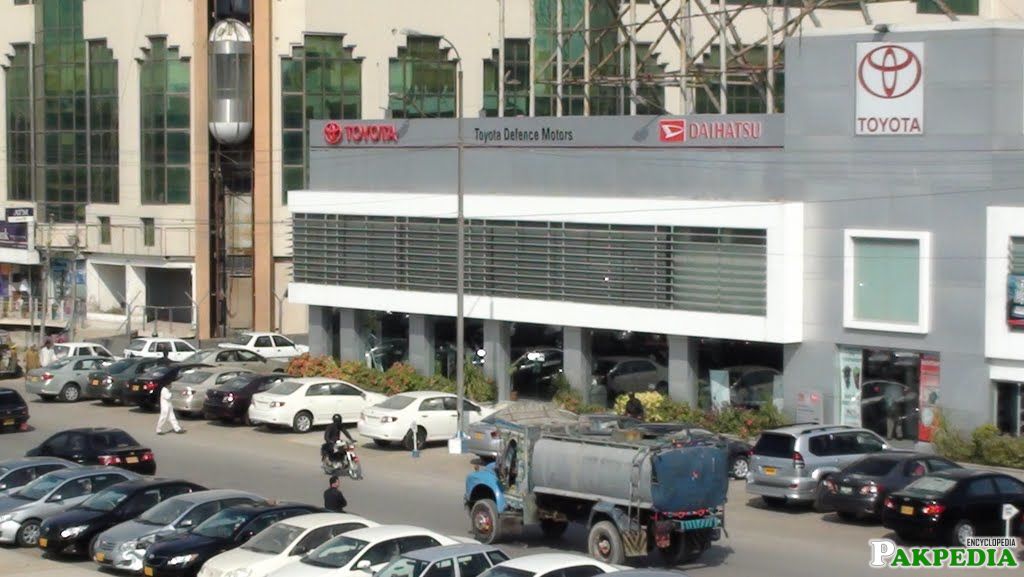 About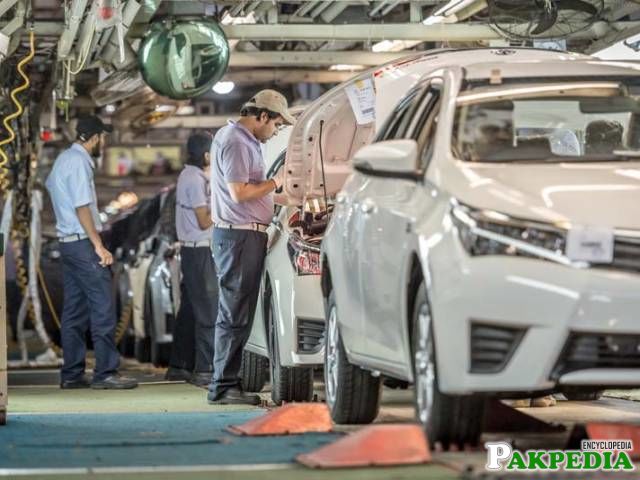 PakWheels

 
PakWheels is proud to be a leading part of online auto industry in Pakistan. Toyota is an eminent name amid cars in our nation, and we strive to provide you authentic information about brand new cars released by Toyota Pakistan. We are aslo fulfilling the duties as pioneers in online classified ads industry. Here you'll be looking at refreshing looks of new Toyota cars.
New Toyota cars are assembled on Toyota Production Systems applied at IMC, Toyota Pakistan.[2] Toyota is an eminent name  ——-   amid cars
New Toyota vehicles
New Toyota vehicles including Altis, Avanza, Camry, Corolla, Fortuner, Hilux,Mark X and Prado released in Pakistan. IMC is manufacturing 1300 to 2000cc Toyota Corolla, 850cc Daihatsu Cuore in cars and 2400cc Toyota Hilux in LCV. At PakWheels we are dedicated to provide you the right new Toyota car from the fastest growing automobile sector in Pakistan. We appreciate Toyota's Dream Car Art initiative in Pakistan. We strive to provide value to all users seeking information about new cars released by Toyota Pakistan.[3] New Toyota vehicles including —   Altis, Avanza
Customerrelations
Customer First is Toyota's cornerstone principle. Raising Customer Satisfaction is the most important theme to be tackled as the basis of constant and stable growth. CR activities are operational activities to prevent damaging Toyota's image and win more Toyota fans by checking the escalation of trouble through swift, accurate and sincere handling of customers' inquiries and complaints.
At IMC Customer Relations is focused on providing complete support to customers by connecting with them, owning their problems & seeing them through to resolution in an efficient & effective manner. We believe in our customers and keep them at the forefront by engaging them through different channels. Four key elements to achieve this are:[4] Raising Customer Satisfaction – most important
Opening a larger window for customers
Swift and sure handling of inquiries and complaints
Making the Voice of the Customer (VOC) the basis for corporate renewal
Improving the corporate image and better informing customers to support sales and service activities
Parts
Genuine parts actually save money over the life of your vehicle.[5] Genuine parts actually ——   save money over
Unfortunately, fake auto parts have become serious problem in recent years. This doesn't hurt IMC –it hurts you, the person buying the parts, as well. So if somebody wants to sell you what appears to be genuine parts that are well below market price, Beware! They could be imitations. When you get parts from IMC's authorized dealers you can always be sure you are getting high quality.
By using the original products we are actually giving a favor to our self, by increasing the life of our car.
The genuine products actually give an extra life to the car, and you can drive your car without any hassle.
Toyota Models
Toyota Corolla2017Overview
Toyota Corolla (11th Generation) was launched in Pakistan by the Toyota Indus Motor Company in July 2014. Toyota Corolla 2017 is a front engine front wheel drive subcompact sedan and the most popular model among all its predecessors in Pakistan. Having a variety of different models with an option between 3 engines, 4 transmissions options and 5 trims levels makes the Toyota Corolla accessible by a broader range of people due to the range of variants to choose from. Toyota Corolla 2017 is available in 4 variants Toyota Corolla XLi, Toyota Corolla GLi, Toyota Corolla GLi Automatic, Toyota Corolla 1.6, Toyota Corolla Altis 1.8 Toyota Corolla Altis CVTi 1.8, Toyota Corolla Altis Grande 1.8  and Toyota Corolla Altis Grande 1.8 CVTi. Toyota Corolla 2017 price in Pakistan is quoted from Rs. 17 lacs to 24 lacs PKR which is competitive in the same class models in market.[6] Toyota Corolla (11th Generation) was launched
Toyota Prado 2017 Overview
The 4th generation of Toyota Land Cruiser Prado was launched in 2009. Globally Prado is being offered in 5-door and 3-door versions but in Pakistan only 5-door version is available. The Toyota Land Cruiser Prado 2017 is being offered in 3 versions TX 3.0D(Diesel), VX 3.0(Diesel) and VX 4.0(Petrol). TLC Prado has always been famous in Pakistan. Price of the 4th generation Toyota Land Cruiser significantly increased as compare to the previous generation. Toyota Land Cruiser Prado 2017 price in Pakistan is approx13.9 million to 14.9 million which is fairly competitive when compared to other models in the same class.[7] The 4th generation of —   Toyota Land Cruiser
Toyota Prius 2017 Overview
Toyota Prius is a hybrid electric vehicle that first went on sale in Japan in 1997. It reserves the rank to be called the first mass-produced hybrid electric vehicle. Japan and USA is the biggest market of Prius with more than 90% stock being sold in these 2 countries alone. Toyota unveiled the 4th generation Toyota Prius at the Las Vegas Auto Show 2016. Toyota Prius 4th generation comes with the new TNGA modular platform featuring a more rigid but lighter chassis with improved center of gravity Toyota indus is giving the S variant in Pakistan under the price tag of 4.4 million PKR.[8] Toyota Prius is a hybrid  ——–   electric vehicle
Toyota Hiace 2017 Overview
The 5th Generation Toyota Hiace was introduced in 2004. The 2004 Hiace is a mid-engine front/four wheel drive light commercial vehicle. The 5th Generation Toyota Hiace is available in 2 body styles standard and Mid-roof.
Toyota Hilux 2017 Overview
Toyota Hilux Revo, often termed as Toyota Revo, is manufactured by Toyota. Known for its reliability, Toyota Revo was launched worldwide in 2015. The variants of Toyota Hilux Revo are divided into the single cabin and double cabin models. The Toyota Revo 2017 Pakistan has kept up with its strong nature by providing the best performance in off-road and on-road environments. Known as the toughest 4×4, Toyota Hilux Revo 2017 can be tuned and structurally enhanced for almost any kind of operation. Toyota Hilux Revo 2017 price in Pakistan is about PKR 2,144,000 To 4,399,000.[9] Toyota Hilux Revo, often termed as Toyota Revo
Toyota Camry 2017 Overview
The XV50 Generation Toyota Camry was launched in 2011. The Toyota Camry car continues to be one of the most popular sedans on the market especially in the United States and UAE. The 2011 Toyota Camry featured an updated design language and a new range of cleaner and more efficient engines. The Toyota Camry 2017 is available in Pakistan in PKR 10,949,000. 
Toyota Avanza 2017 Overview
The 2nd Generation Toyota Avanza was introduced in 2011. The 2nd Generation Toyota Avanza is a front engine front wheel drive mini MPV. The mini MPV is sold in various countries around the world under either the Toyota, Daihatsu or FAW brands. The 7-Seater mini MPV features larger exterior dimensions and improved fuel economy compared to the 1st Generation Toyota Avanza. The Toyota Avanza is only available in 1 variant. The price of the 2nd Generation Toyota Avanza is not competitive when compared to other cars in the same class available in the local market.[10] The 2nd Generation Toyota Avanza was introduced