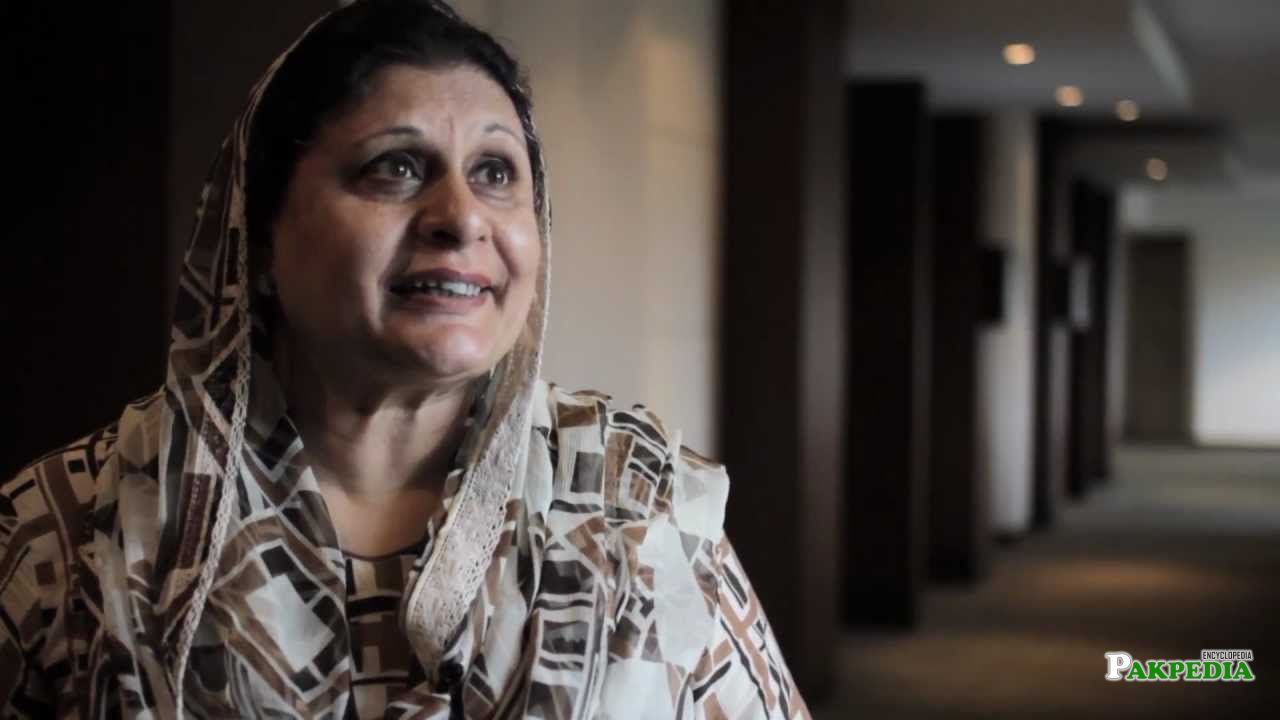 Pakistan Member of Parliament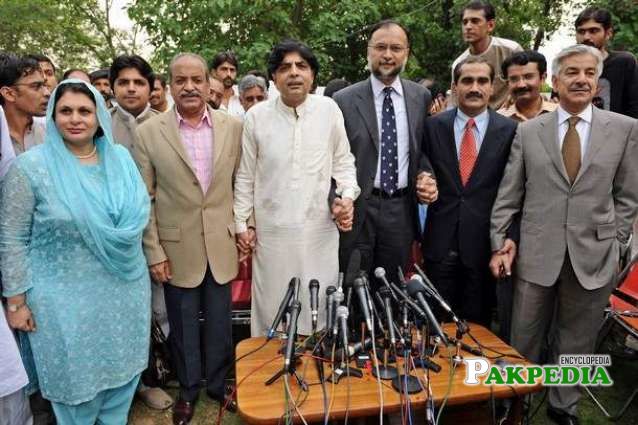 Group Photo - In Front of Media
With Nawaz Shrif and His Mrs kalsoom Nawaz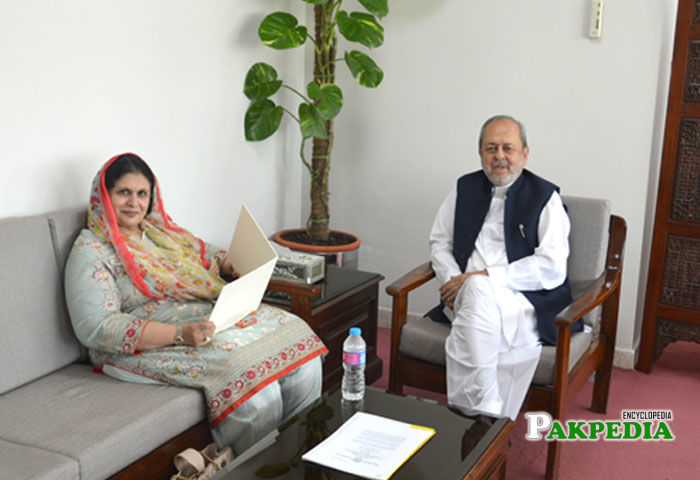 Ms. Doultana congratulated Dr. S. M. Junaid Zaidi on appointment as the Executive Director of the COMSATS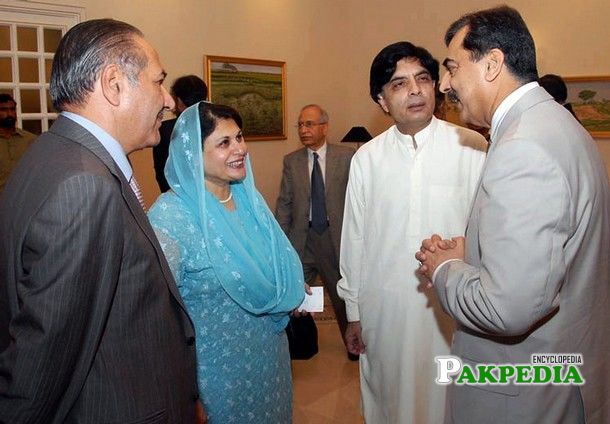 With Yousaf Raza Gillani,Nisar Ali Khan and Other
Biography
Tehmina Daultana is a daughter of Muhammad Riaz Daultana and niece of former Cheif Minister of Punjab Mian Mumtaz Daultana.Her father Muhammad Riaz Daultana was thrice elected as MNA. Her uncle Mumtaz Daultana was the chief Minister of
Punjab
and was also elected as Minister for Defence.Her late husband Mr. Zahid Wahla was also actively involved in the local bodies politics of his area.She has passed M.A in History from
University of Punjab
Lahore, B.A from Kinnard College, intermediate from Kinnaird College and Matric from Sacred Heart School of
Lahore
.She has completed two professional courses, one is NDC in 2004-2005 by the
Government of Pakistan
and Second Course in Political Science from the State Department of America.
[1]
Biography
Azeem Daultana
Her nephew Azeem Daultana son of Mr. Zahid Daultana is also a member of current national assmbly. Azeem has defeated her from NA-168,
Vehari
-II, in the elections of February 2008. He is the Parliamentary Secretary for Information and elected on the ticket of
PPP
.
Political Career
Joined PML-N
To begin with, she actually joined PML in 1987 and first lady selected as General Secretary of Women and Youth Wing of PML and then selected as Vice President of that wing.
Minister of State for Women Development
She became the Minister of State for Women Development,Social Welfare and Special Education in 1996-1999.
National Assembly of Pakistan MNA
She remained MNA in the platform of PML in 2002 to 2007. During this era she held two political posts as one of Central Vice President of
PML-N
also continued as the Vice President of ARD during that time.
[2]
MNA
Elections 2013
PML-N candidate, Ms. Tehmina Daultana got defeated by an independent candidate Mr. Tahir Iqbal Chaudhary. She bagged 72853 votes in comparison to 89555 votes polled in favour of Mr Tahir Iqbal. Tehmina was later made member of National Assembly by her party on the women reserved seats.
[3]
Election 2013
Business Woman
Ms. Daultana is a business woman attached with the hospitality industry and running her own hotel at Kashmir Point,
Murrree Hills
and Lahore.