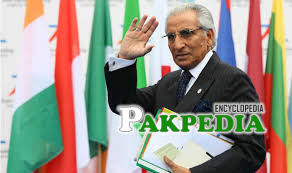 Pakistan Ambassador to UN Tariq fatemi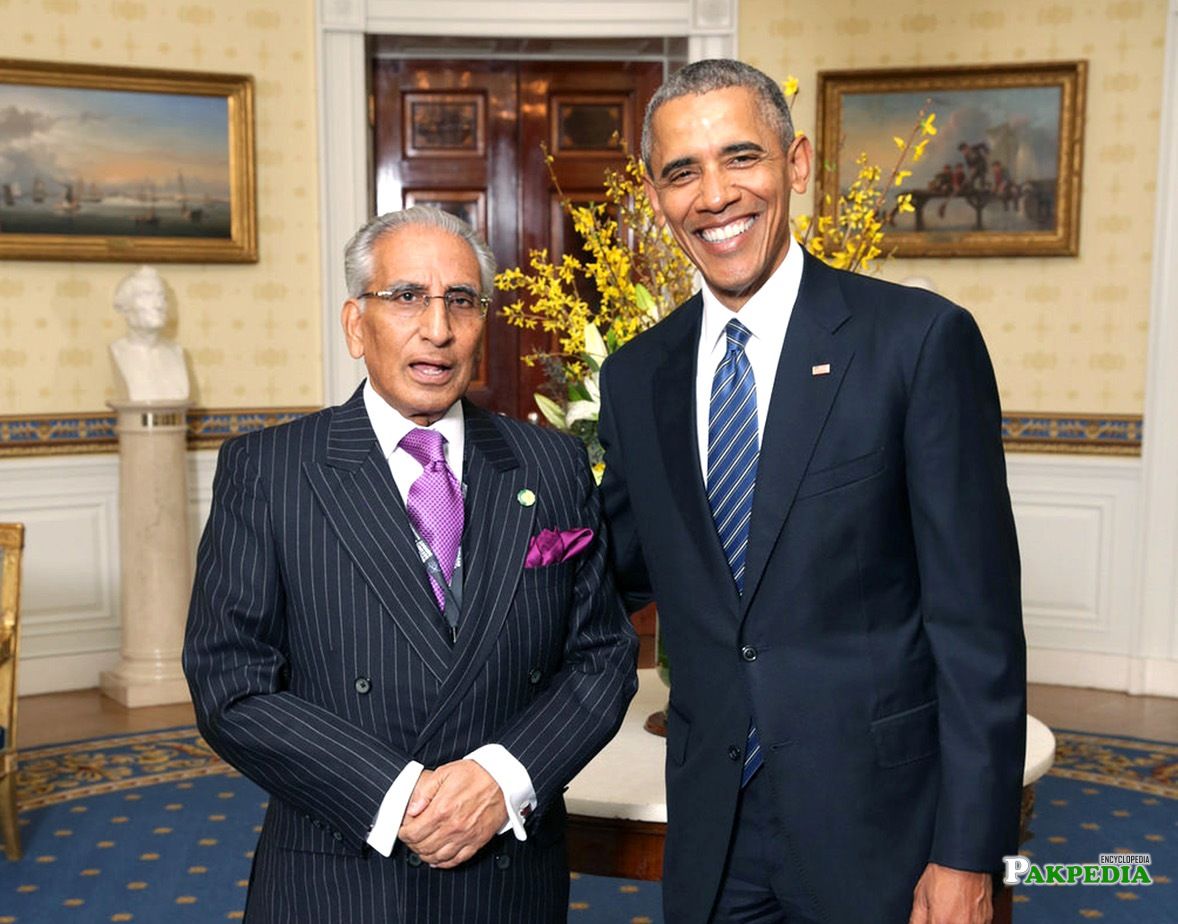 With Obama
With US National Security advisor Susan
With Chineese ambassador and pervaiz rasheed at art exhibition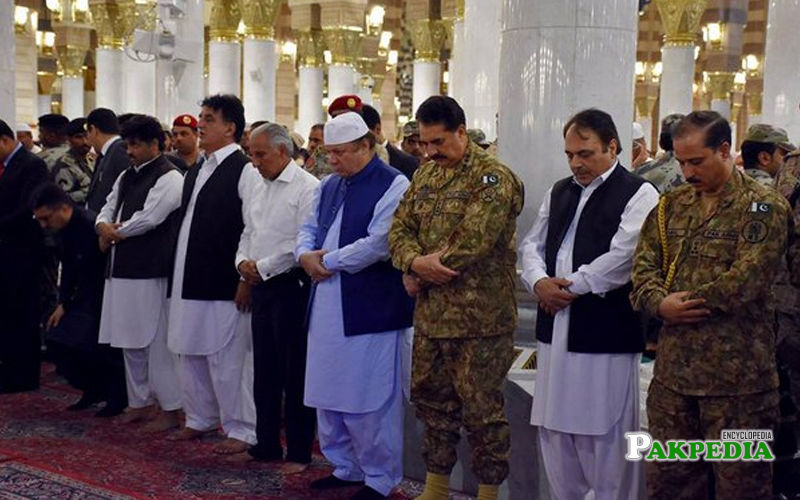 Offer prayer along with other leaders at Masjid e nabvi
Biography
Tariq Fatemi, 72, was born in Dhaka in 1944. Fatemi holds a Bachelors and Masters degree in Arts. He joined the foreign service at the age of 29 in October 1969. His career as a diplomat spans 35 years, with a number of high-profile appointments around the world. He spent the remaining years of his career fulfilling his ambassadorial responsibilities in countries such as Jordan, Belgium and Luxembourg. His last appointment was between 2002 to 2004 as Ambassador to the European Union (EU) in Brussels. Upon retirement, Fatemi joined the
PML-N
, assisting the party on foreign policy matters. In the absence of a foreign minister, both
Sartaj Aziz
and Tariq Fatemi played a crucial role advising Prime Minister Nawaz Sharif on matters pertaining to foreign affairs.  
[1]
Biography Biography
Career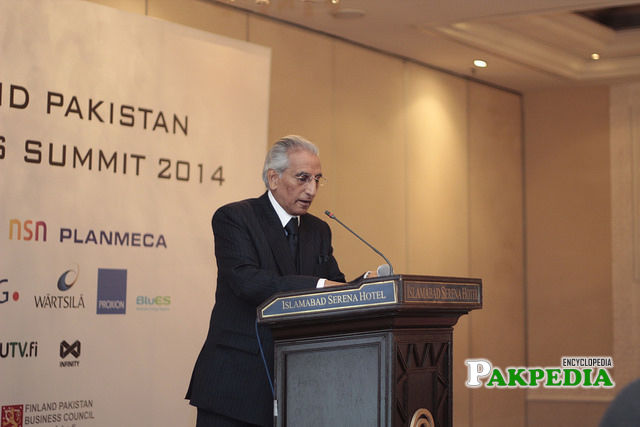 1970-1974: Third Secretary, Moscow.
1974-1979: Second Secretary, New York.
1979-1981: First Secretary, Moscow.
1981-1986: Director General of Foreign Minister's Office, Ministry of Foreign Affairs, Islamabad.
1986-1991: Minister/Deputy Head of Mission, Washington DC.
1991-1993: Minister/Deputy Head of Mission, Beijing.
1996-1998: Additional Secretary in charge of Americas and Europe.
1998-1999: Additional Secretary in PM office in charge of Defence, Defence production and Foreign Affairs
1999: Appointed as Federal Secretary.
Oct 1999 - Dec 1999: Ambassador to United States   
Removed From Post
The Prime Minister's Office on 29th April 2017 issued directives to remove Syed Tariq Fatemi, special assistant to the prime minister on foreign affairs, from his post for his alleged role in 'Dawn leaks',  Notably,  statement from the PM's Office did not mention why action was ordered against Fatemi. Directives issued by the PM's Office. Additionally, the missive from the PM's Office read that action should be taken against Rao Tehsin Ali, the principal information officer of the Ministry of Information "under the E&D Rules 1973" on charges levelled against him in the committee's report.  
[2]
Removed from post
Rejects Inquiry Committee
Special Assistant to the Prime Minister on Foreign Affairs Tariq Fatemi has rejected the allegations levelled against him in connection with the inquiry into a Dawn story. In a farewell letter (bottom of the article) leaked by a source in the Foreign Office, Fatemi said: "I reject recent allegations, insinuations and innuendos." "Such suggestions are particularly hurtful to someone who has served Pakistan for nearly five decades with honour and dignity." On 29th April 2017 directives were issued to remove Tariq fatemi from his post which he completely rejected after few days. 
Reason Of Dismiss
Prime Minister's Special Assistant on Foreign Affair Tariq Fatemi was removed from his position due to his alleged role in Dawn leaks controversy, the inquiry committee's report revealed. The government set up the committee to probe into the controversial report about a key meeting on national security. According to the inquiry committee report, it is Fatemi who was primarily responsible for leaking report of the key meeting to the newspaper without due permission.  
[3]
Reason of dismiss
Meeting With Indian High Commissioner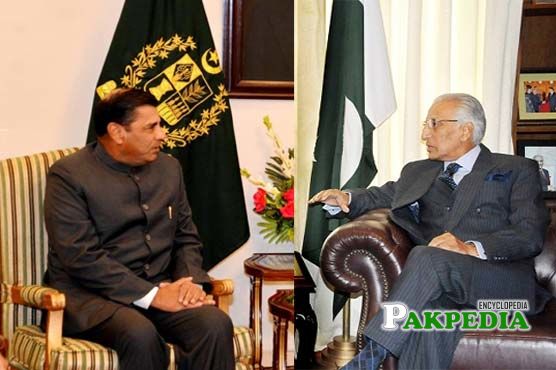 The High Commissioner of India, Dr. T. C. A. Raghavan, made a farewell call on the Special Assistant to the Prime Minister on Foreign Affairs (SAPM), Syed Tariq Fatemi , at the Ministry of Foreign Affairs. The Special Assistant appreciated the services of Dr. T.C.A. Raghavan for his efforts to improve relations between Pakistan and India, during his tenure as the High Commissioner of India, and expressed the hope that the incoming Indian High Commissioner would also continue to promote cordial ties between the two countries. 
[4]
Meeting Meeting
Shortlist Candidate For Senate Elections
Pakistan Muslim League-Nawaz (PML-N) and Pakistan People's Party (
PPP
) late Tuesday on 6th Feb 2018 night finalised their candidates for the upcoming elections for the upper house of the parliament  the official announcement was made on next day 7th Feb 2018. In the parliamentary board's consultative huddle held here at Punjab House, the ruling PML-N finalised the names of candidates across the country for the upcoming Senate elections to be held on March 3. The meeting also shortlisted Tariq Fatemi, for general seats from
Punjab
.  
[5]
Shortlist candidates