Syed Talat Hussain is the Anchor Person of Dawn News and hosts the famous show News Night with Talat. He writes for Newsline, Daily Dawn, Time Magazine, Daily Times (Pakistan), Daily Express and occasionally contributes to India. Family Talat Hussain was born in journalist family.His family is basically from a village "Sarkaal",district Chakwal.He is married to Tehmina Talat. He lives in Islamabad. He is younger brother of famous anchor and Analyst Dr. Riffat Hussain who works for News One. Pioneer of Morning News Shows He is pioneer of Morning News Shows in Pakistan.[1] Talat Hussain   Sawaray Sawaray in Late 90's he ran a famous morning news show "Sawaray Sawaray" on PTV. News Night Later after opening of PTV World he started another famous program "News Night". ARY's Islamabad He established ARY's Islamabad office and headed the team that launched PTV World News. He has held key positions of Director, News & Current Affairs with Pakistan Television Corporation, Prime Television (UK) and Telebiz. Aaj Tv and Daily Express Currently he is Director News at Aaj TV and also write occasionally for Daily Express, an Urdu newspapers since July 2008. Modeling Talat Hussain appeared in a Head & Shoulders Shampoo advert. Current affairs tv shows hosted by Talat Sawaray Sawaray – PTV News Night – PTV On Ary he hosted a show with the name 'Amne Samne' or 'Aina' not sure about the name but it was on prime slot (8pm) of ary news Live with Talat – AAJ TV Koun Key Sawal Hai Pakistan Ka – AAJ TV (coming soon).[2] Talat Hussain Biography
| Title | Description |
| --- | --- |
| Personal | |
| Name: | Talat Hussain |
| Nationality: | Pakistani |
| Residence: | Islamabad |
| Religion: | Islam |
| Years active: | 1990–present |
| Occupation: | Television Personality |
| Marital Status: | Married |
| Career: | Talat Hussain started his performing arts career from Radio Pakistan in 1964 |
| Born | |
| Date: | 1966 |
| Place: | Chakwal, Punjab, Pakistan |
| Family | |
| Spouse: | Tehmina Hussain |
| Children: | 3 kids, son Shamil Talat and a daughter Afza Talat |
| Current affairs TV shows : | Sawaray Sawaray – PTV News Night – PTV Live with Talat – AAJ TV (First Show: 23 March 2005, Last Show: 29 Oct 2010) News Night With Talat– Dawn News (First Show: 8 November 2010) Live with Talat – Express News (June, 2012 to August 2013) Live with Talat – AAJ TV ( January 2014 to May 2014) Naya Pakistan with Talat Hussain – Geo News ( February 2015 to present |
| Famous Program: | News Night |
| Siblings : | Famous Brother Anchor and Analyst Dr. Riffat Hussain |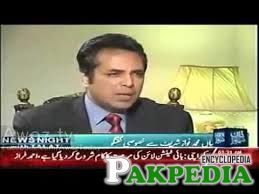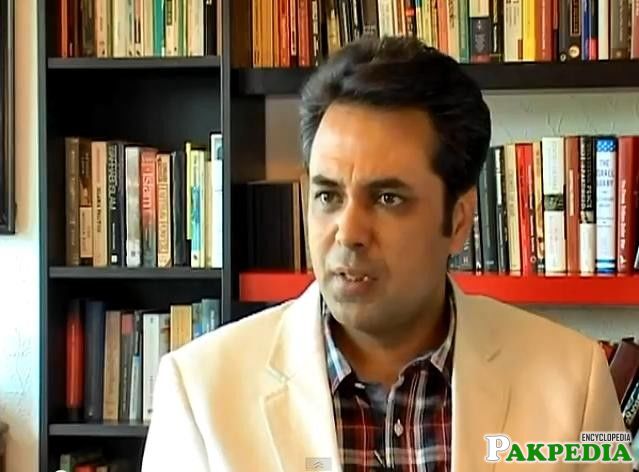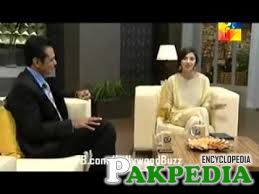 Personal life
Talat Hussain went to school in Rawalpindi and did his masters from Quaid-e-Azam University in Islamabad. He is married to his first cousin, Tehmina Hussain. They have 3 children together. Talat Hussain describes himself as " Journalist, writer, obsessive jogger, voracious reader, massive meat-eater".He takes himself and his profession very seriously.
Gaza flotilla clash
On the 30th of May 2010, Hussain was aboard the convoy amid conflict during the Gaza flotilla clash.Due to loss of communications, Hussain's status and whereabouts are unknown although a spokesman for the Ministry of Foreign Affairs (Pakistan) stated "the Government of Pakistan is seriously concerned over the well-being and whereabouts of the Pakistani citizens and media personnel including Syed Talat Hussain and Raza Mahmood Agha (both of them from AAJ Television) who were on board the Flotilla bound for Gaza. The Foreign Ministry is in constant touch with its Missions in the region to ascertain the well-being of our nationals." and on June01,2010. he was released via Shah Abdullah II of Jordan and he came back Karachi via Dubai
Talat Hussain Early career
Syed Talat Hussain is one of the foremost journalists in Pakistan. He is the senior manager director of one of the most preferred Pakistani Private Channel AAJ Television. He has also got the ability to write for News line, Daily Dawn, Time Magazine, Daily Times (Pakistan), Daily Express and infrequently contributes to India Today. Almost 20 years of experience in journalism Syed Talat Hussain belongs to a family who has been connecting with journalism so he has also got a journalism background from his family. Since 1990's he has been playing a vital role and has been outstanding as a host in TV Program. He has broken ground-breaking view of Morning News Shows in Pakistan. Accordingly in late 90's he directed a renowned morning news show called Sawaray Sawaray on PTV which was very popular among all ages of people in Pakistan.[3] Talat Hussain early career
Talat Hussain joins Geo News

KARACHI: Renown anchorperson  Talat Hussain has joined Geo news and he will be seen in a new program.According to sources, the anchor will host a political show "Naya Pakistan" in the channel, which will be on air three days in a week.He will also present his services in famous newspaper Jang through his columns both in English and Urdu languages.
It is pertinent to mention here that the anchorperson had tweeted earlier in which he revealed that he left Aaj news and join another channel.[4] Talat Hussain Join Geo news  
Naya Pakistan with Talat Hussain on Geo News
KARACHI: 'Naya Pakistan' a current affairs program covering all political and social issues will be broadcast on Geo News at 8:05 PM (Friday-Sunday). The program will be hosted by the saner voice from the unbiased, balanced school of thought, Talat Hussain who will bring decades of his journalistic experience and repute of being one of the most honest and esteemed opinion makers.Mr. Hussain will conduct his shows from Islamabad and will occasionally do shows on important issues with audience to get direct feedback from the masses[5] Talat Hussain on geo news
Current Affairs TV Show
Sawaray Sawaray – PTV.
News Night – PTV.
Live with Talat – AAJ TV (First Show: 23 March 2005, Last Show: 29 Oct 2010).
News Night With Talat– Dawn News (First Show: 8 November 2010).
Live with Talat – Express News (June, 2012 to August 2013).
Live with Talat – AAJ TV ( January 2014 to May 2014).
Naya Pakistan with Talat Hussain – Geo News ( February 2015 to present).