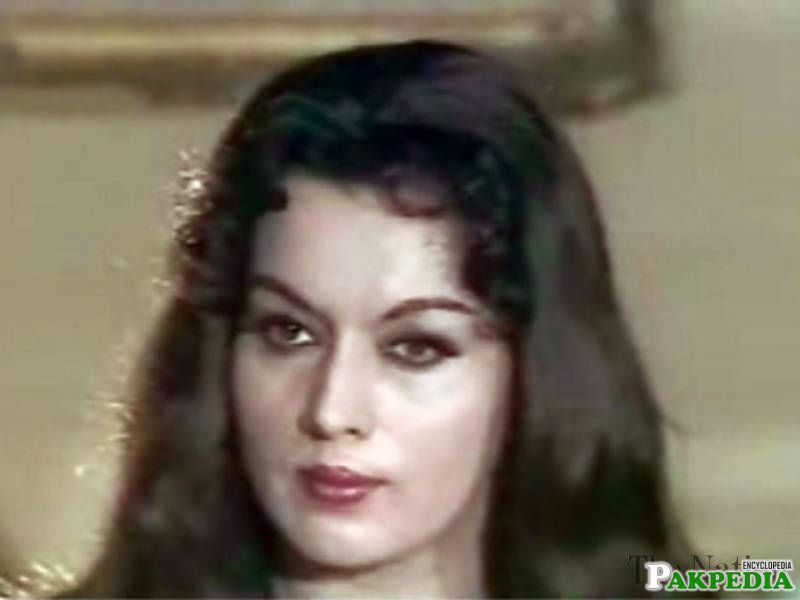 Tahira Wasti was a noted TV actress of Pakistan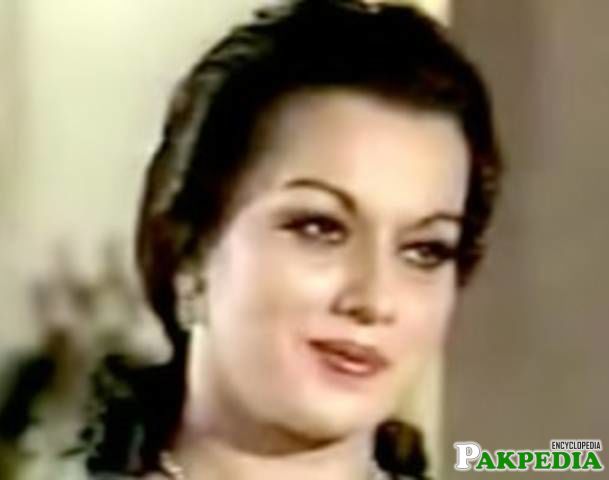 Tahira Wasti was a great actress
Tahira Wasti was one of the most recognized face
Tahira Wasti was one of the most professional and adept actresses
Tahira Wasti in TV Drama serial
Detail
Mini Bio
Tahira Wasti has undeniably been one of the most professional and adept actresses that the television screen has seen in at least a couple of decades. Wife of the later actor and newsreader Rizwan Wasti and mother of Laila Wasti, the talented actress and drama producer, acting is something that seems to run in the veins of her and her family members.No television viewer, who has seen the dramas produced in the late eighties and nineties, can forget the unforgettable performances given by Tahira Wasti in every role that she was a part of. Her roles were mostly supporting but that didn't inhibit her from showing her true potential through her skills as an actress. Her earliest dramas include 'Afshan', 'Jangloos'. 'Daldal', 'Piyaas' and long play 'Heer Waris Shah', aired on
PTV Home
and 'Kashkol', which was screened on former channel STN.
[2]
 Mini Bio -  Mini Bio 
Her earliest dramas
Her earliest dramas include Afshan, Jangloos. Daldal, Piyaas and long play Heer Waris Shah, aired on PTV and Kashkol, which was screened on former channel STN.Although she took a break from acting for a few years, she has reemerged with a revamped look in a number of productions both on PTV as well as private channels.Her recent performances have come in the dramas like Harjai, Dil Diya Dehleez, Maamta and Doraha. She has also acted in a tele film by the name of Uss Ki Biwi.
[3]
 Her earliest dramas 
Television career
She started working on
Pakistan Television Corporation
1968 from a drama serial Jaib Qutra based on a novel by Saadat Hasan Manto. She appeared in a number of dramas until 90s, most of them have become classics of PTV such as Kashkol, Jaangloos and Daldal. Her prominent personality made her renown for regal roles suitable for representing royal, feudal or upper-class families, as in plays like Garnata, Tipu Sultan, Shaheen and Aakhri Chatan. She also wrote plays for television and showed special interest in science fiction.
[4]
 Television career 
Legacy
Tahira Wasti has undeniably been one of the most professional and adept actresses that the television screen has seen in at least a couple of decades.Wife of the later actor and newsreader Rizwan Wasti and mother of Laila Wasti, the talented actress and drama producer, acting is something that seems to run in the veins of her and her family members.No television viewer, who has seen the dramas produced in the late eighties and nineties, can forget the unforgettable performances given by Tahira Wasti in every role that she was a part of.Her roles were mostly supporting but that didnt inhibit her from showing her true potential through her skills as an actress.
[5]
 Legacy -  Legacy 
TV drama serials
Shama
Aakhri Chatan
Afshan
Daldal
Fishaar
Jaib Katra - 1968
Jaangloos
Kashkol - 1990s
Shaheen
Raat
Tipu Sultan
Harjai
Dil, Diya, Dehleez (TV series)
Maamta
Moorat
Doraha
Harjaee
Aakhri Chatan
Chand Grahan
Khaleej
Gharnata
Teer Pa Heer (Pashto Comedy Drama)
Shaam Se Pehlay (PTV drama serial)
Uss Ki Biwi (a telefilm)
Heer Waris Shah (PTV drama serial)
Tahira Wasti passes away
Renowned television actress Tahira Wasti died on Sunday after a protracted illness. She was 68, a private TV news channel reported. Tahira was the wife of Rizwan Wasti, a famous television and film actor who died last year. He was also an English newscaster. TV actress Laila Wasti is her daughter and Maria Wasti is Tahira's niece. Afshan and Aakhri Chatan were among the best drama serials of Tahira Wasti. She was one of the oldest and most-recognised faces of
Pakistan
Television, appeared in shows like Kashkol, Jaangloos and Daldal.
[6]
 Tahira Wasti passes away