Shaykh-ul-Islam Dr Muhammad Tahir-ul-Qadri is the founding leader of Minhaj-ul-Qur'an International (MQI), an organization with branches and centres in more than 90 countries around the globe, working for the promotion of peace and harmony between communities and the revival of spiritual endeavour based on the true teachings of Islam. Shaykh-ul-Islam is a scholar of extraordinary proportions and an intellectual leader for all seasons. He is a living model of profound classical knowledge, intellectual enlightenment, practical wisdom, pure spirituality, love, harmony and humanism. He is well known for his ardent endeavour to strengthen bonds among people, by bringing them together through tolerance, dialogue, integration and education.He had received a First Class Honours Degree from the University of the Punjab in 1970, he had also completed his Classical Islamic Studies, having spent over ten years under the tutelage of his father and other eminent Shuyukh of his time and achieving an unparalleled understanding of the classical shari'a sciences and Arabic language. He earned his MA in Islamic Studies in 1972 with the University of the Punjab Gold Medal, achieved his LLB in 1974 and began to practise as a lawyer in the district courts of Jhang. He moved to Lahore in 1978 and joined the University of the Punjab as a lecturer in law and then gained his PhD in Islamic Law.[1] Tahir -ul-Qadri info [2] Tahir-ul- Qadri biography
| Title | Description |
| --- | --- |
| Personal | |
| Name: | Tahir-ul-Qadri |
| In Urdu: | طاہر القادری |
| Nick Name: | Tari |
| Famous As: | Shaykh-ul-Islam |
| Nationality: | Pakistani |
| Education: | PhD in Islamic Law |
| Religion: | Islam |
| Founder Minhaj-ul-Quran International Incumbent Assumed office: | October 1981 |
| Alma Mater: | University of the Punjab (1986), University of the Punjab (1974) |
| Profession: | Scholar, politician |
| Website: | www.minhaj.org |
| Awards : | Peace Award 2006, Peace Award 2008 |
| Born | |
| Date: | 19 February 1951 |
| Place: | Jhang Pakistan |
| Family | |
| Ethnicity: | Punjabi |
| Children: | Hussain Mohi-ud-Din, Fatima Qurrat-ul-Ain, Aisha Qurrat-ul-Ain, Khadija Qurrat-ul-Ain |
| Career | |
| Political Party: | Pakistan Awami Tehreek (PAT) |
| Serve As: | Leader |
| Time Period : | 25 May 1989 – Till date |
| Political Party Website: | www.pat.com.pk |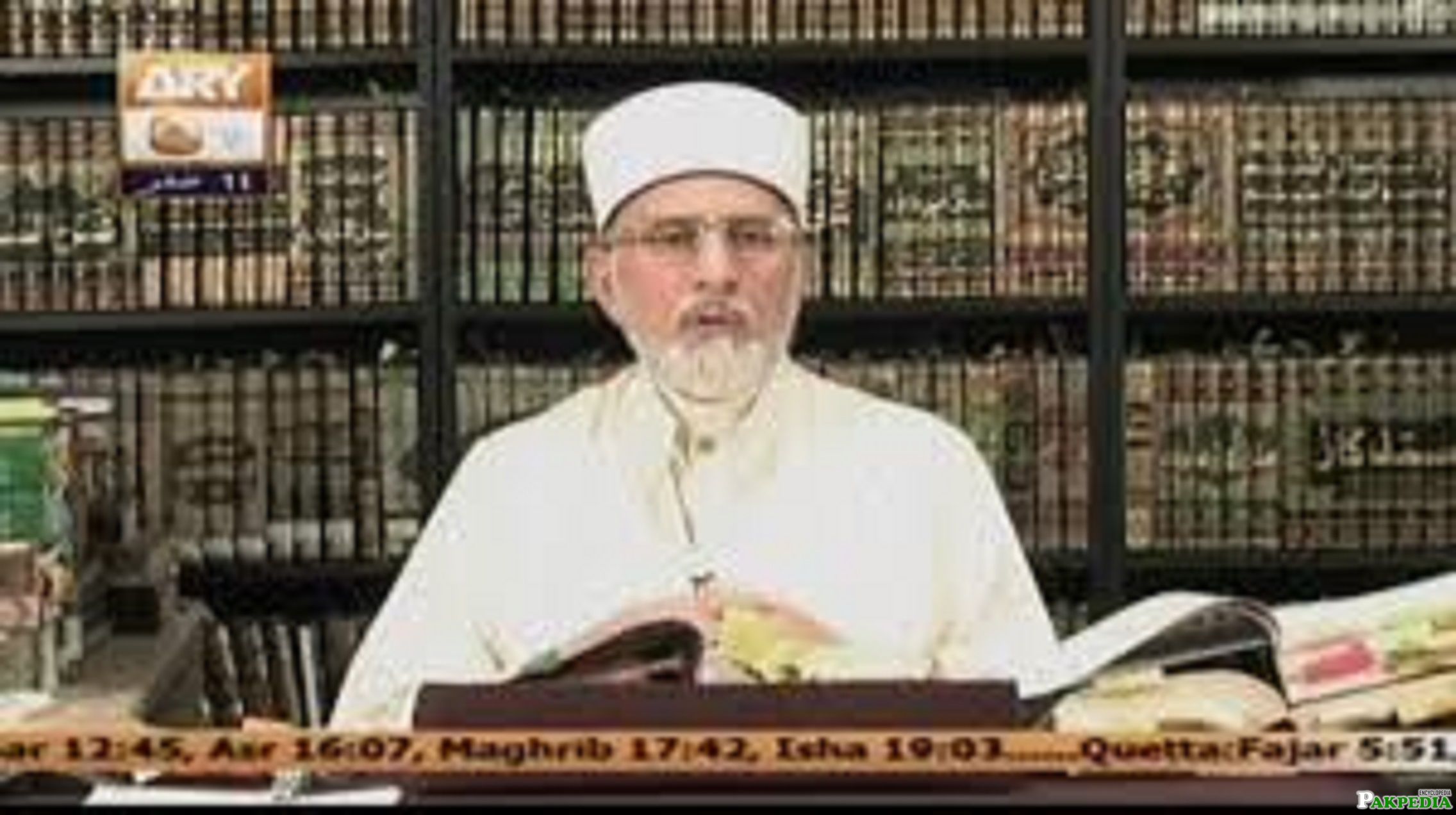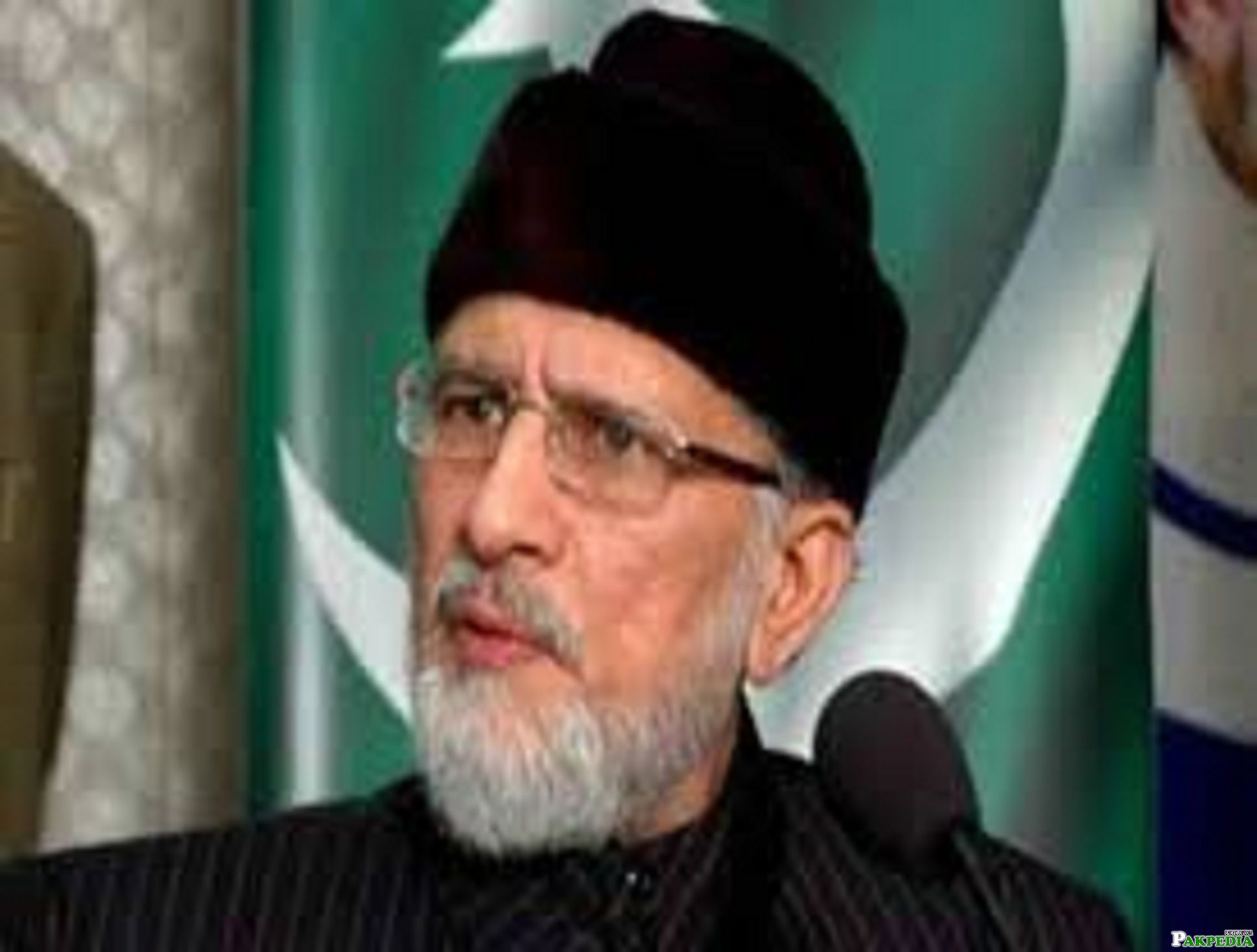 Political career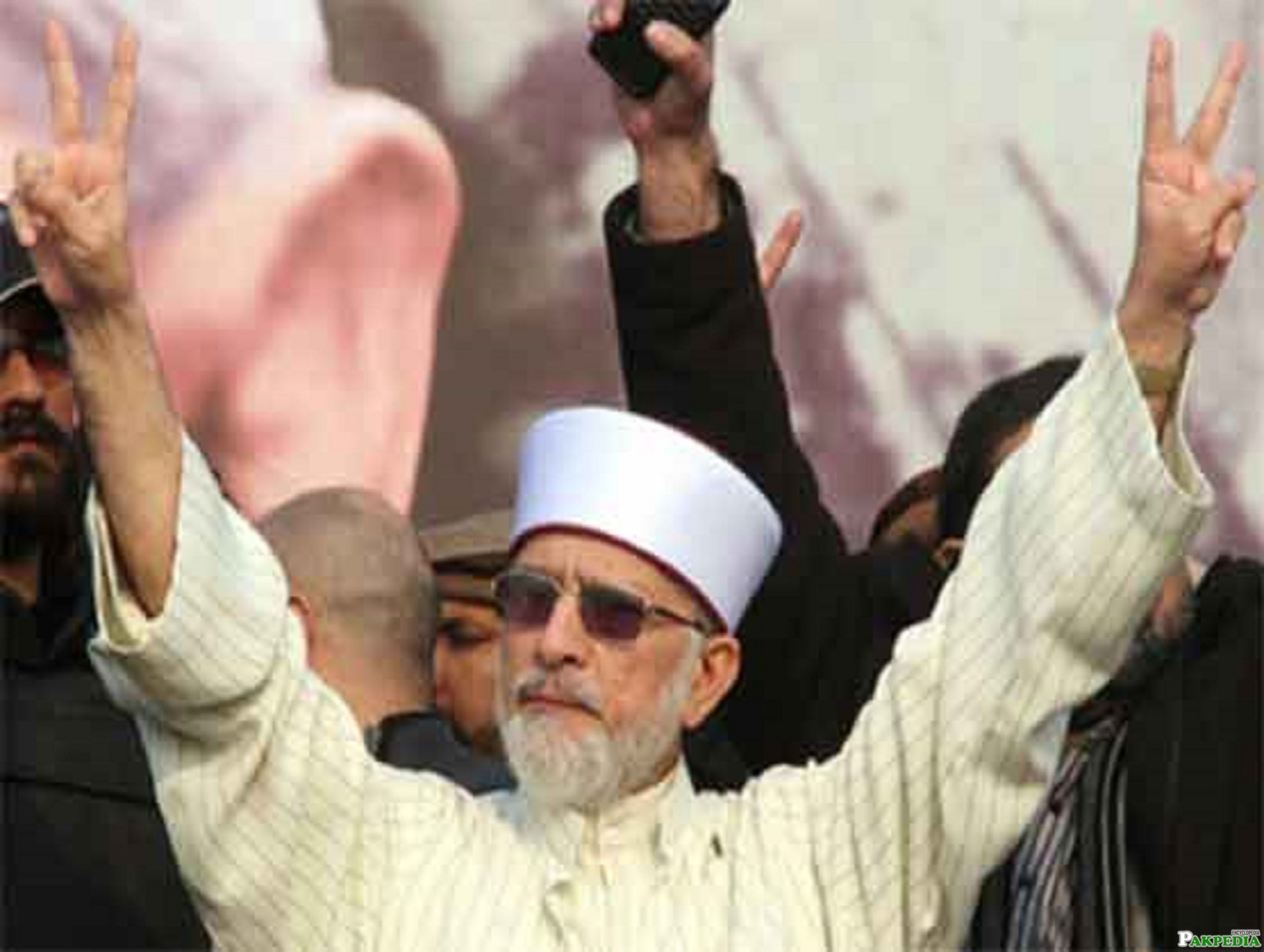 Qadri founded a political party called the Pakistan Awami Tehreek (PAT) in May 1989. The main objective of the party was to provide law and order measures for the general public, respect for human rights, elimination of poverty and quality education for all. In 1990, members from the PAT contested for the general elections and later on Qadri was elected as a member of the National Assembly Of Pakistan. However, he resigned from his seat on Nov 29, 2004.[3]Political career Qadri
Shaykh-ul-Islam founded Minhaj-ul-Quran

 
Shaykh-ul-Islam founded Minhaj-ul-Qur'an in 1981 and established its headquarters in Lahore. In less than 30 years, Minhaj-ul-Qur'an has expanded and spread over more than 90 countries around the world; and in terms of its comprehensive and all-encompassing sphere of activities, educational, social, cultural and spiritual, Minhaj-ul-Qur'an is probably one of the largest non-governmental organizations in the world.Shaykh-ul-Islam is founder and Chairman of the Board of Governors of the Minhaj University Lahore which is chartered by Government and is imparting higher education to thousands of students in the faculties of basic, modern, social, management and religious sciences. He is the founder of Minhaj Education Society which has established more than 570 schools and colleges in Pakistan. He is also the founding Chairman of Minhaj Welfare Foundation, a humanitarian and social welfare organization working globally. He is the founding leader of different forums of Minhaj-ul-Qur'an including Minhaj-ul-Qur'an Ullama Council, Minhaj-ul-Qur'an Women League, Minhaj Youth League, Mustafavi Students Movements and Muslim Christian Dialogue Forum.[4] Shaykh-ul-Islam founded Minhaj-ul-Qur'an
Long March

The Long March  was a public protest against alleged governmental corruption in Pakistan. The march moved from Lahore to Islamabad between 14 and 17 January 2013 and was organised by the Pakistani Sufi scholar Muhammad Tahir-ul-Qadri. On 17 January, the government came for negotiations and struck and agreement which was termed the Islamabad Long March Declaration, that ended the protest.
Ideology on suicide attacks and terrorism
On March 2, 2010, Qadri issued a historic 600-page-long religious decree or fatwa on suicide bombings citing references from the holy Quran, Hadiths and texts from various Islamic scholars. His fatwa aimed to highlight the importance of peace in Islam and the fact that suicide bombings are strictly prohibited in the religion. The fatwa also quoted that people who indulged in such practices were equivalent to non-believers. His work also cited references from Islamic history urging the government to eliminate terrorism from its roots. He also travelled to India in 2012 to launch his book based on the aforementioned religious decree [5] Ideology on  suicide attacks and terrorism 
Works on Islamic Political and Economic Systems
The Constitution of Madina (a detailed exposition of the first ever written constitution in human history)
Khilafa and Democracy (a voluminous work on the subject of Islamic Political System U.P.)
Islamic Economic System, its Origin and Development
Qawa'id al-Iqtisad fi'l-Islam ( Principles of Islamic Economics)
Qur'anic Philosophy of Change (2 volumes)
Islamic Economy and Interest-free Banking
Qur'anic Philosophy of Rise and Fall of the Nations
Islam — a Religion of Balance and Moderation
Nizam Mustafa: a Message and Struggle for Change
Objectives of the Raising of Prophets (blessings and peace be upon them)
Works on Human Rights and Modern Sciences
Human Rights in Islam
Islam on the Rights of Women
Islam on the Rights of Children
Islam on the Rights of Senior Citizens
Islam on the Rights of Non-Muslims
Islam on the Rights of the Disabled
Islam and Science
Qur'an on Creation and Evolution of Man
Qur'an on Creation and Expansion of the Universe
Islam on Prevention of Heart Diseases
Spiritualism and Magnetism
Issues of the Modern Age and their Solutions
Shaykh-ul-Islams Chains of Authority

His Eminence Shaykh-ul-Islam, Dr Muhammad Tahir-ul-Qadri has received a large number of authorities (asanid) and permissions (ijazat) for the transmission of knowledge of hadith, tafsir, fiqh, tasawwuf and other classical Islamic sciences from numerous great pillars of the Muslim world, widely acknowledged as the fountains of Islamic knowledge in the last century back to the classical scholars and great Imams of hadith of the past up to the Holy Prophet (blessings and peace be upon him). He has more than 300 Chains of Authority contained in two of his own thabats (reference books on his chains of authority):
al-Jawahir al-Bahira fi'l Asanid at-Tahira
as-Subul al-Wahabiyya fi'l-Asanid adh-Dhahabiyya[6] Tahir-ul-Qadri chains of authority
Miscellaneous Works
Islam in Various Perspectives
How to end Extremism and Sectarianism?
Our Religious Downfall and its Trifold Defence Strategy
Multidimensional Attack on Iman
The Real Concept of Jihad
Jihad: a Charity
Islamic Concept of Knowledge
True Knowledge: a Creative or an Interpretative Phenomenon
Reformable Aspects of Religious and Secular Sciences
The Real Base of Piety
Views
The legal-theological opinion by Qadri creates an impression that there is a consensus in Islam on the rejectors of Allah which did exist in Islamic Prophet's time but came about Allah came during the reign of the Fourth Caliph Hazrat Ali (RA) and challenged his authorit.