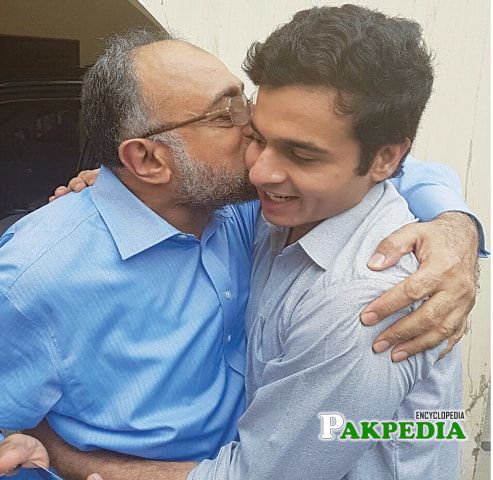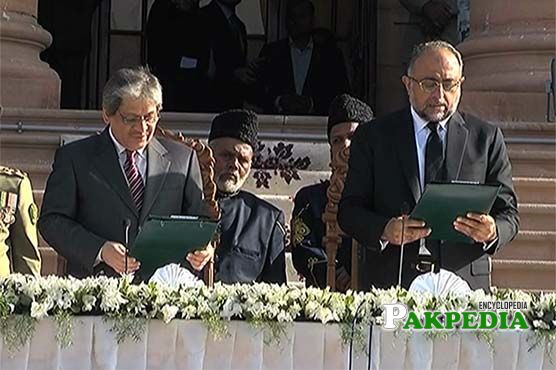 Biography and Education
Syed Sajjad Ali Shah was born on the day of 17 February 1933 at the city of Karachi, schooled at Sindh Madressa-tul-Islam and did his Matriculation in the year 1951. He later joined the
D.J. Science College
, Karachi and after passing first Year Science Biology Group turned over to arts. After doing graduation in Political Science and General History from the institution of Sindh Muslim College in the year 1956 left for the country England and was admitted in the institute of Lincoln's Inn. Called to the Bar in the year 1959 and was an Advocate of the erstwhile High Court of West Pakistan in the month of January 1961. Elected as District Public Prosecutor and Government Pleader, Lasbella, with headquarters at the city of
Karachi
in the year 1963 and was permitted private practice at the city of Karachi.  
[1]
Biography and Education
Law Career
Elected as Additional District and Sessions Judge against a vacancy reserved for members of the Bar in the year 1967. Served as District and Sessions Judge in many Districts in the province of
Punjab
during one Unit period and after its disintegration, in the province of Sindh. Elected as Joint Secretary in the Federal Ministry of Law and Parliamentary Affairs in the month of January 1974. Posted as Registrar of the       
Supreme Court of Pakistan
in the year 1977. Elevated as the Judge of High Court of Sindh in the year 1987. Held additional assignments as Custodian of Evacuee Properties in Sindh, Chairman, Special Court under Suppression of Terrorist Activities Act, 1975; Provincial Election Authority, Sindh (for elections to the regional bodies), Special Appellate Court and Chairman, Member of the
Aga Khan University Hospital,
Member Syndicate, Senate and Election Board of
Mehran University of Engineering and Technology
, Karachi Board of Trustees, Election Tribunal appointed by Election Commission of Pakistan in respect of general elections arranged in the year 1985. Engaged in a programme entitled as "Introduction to Computer and Technology in Courts" at the institution of National Judicial College, Reno, Nevada, USA Chief Justice, High Court of
Sindh
, the city of Karachi from the time period of1989 to 1990. Elevated to Judge, Supreme Court of Pakistan from the time period of 1990 to 1994. 
Chief Justice of Supreme Court
When Dr. Nasim Hasan Shah retired as Chief Justice of the Supreme Court in 1994, Justice Saad Saud Jan should have taken his place based on seniority. But Ms
Benazir Bhutto
threw tradition overboard, when she by-passed two senior judges and appointed Sajjad Ali Shah as Chief Justice of the Supreme Court. Later, she was dismissed by President
Farooq Leghari
on charges of corruption and Sajjad Ali Shah along with 6 other members of the Supreme Court upheld this decision. Reading from a 12-page short order, Chief Justice Sajjad Ali Shah said :The presidential order contained enough substance and adequate material had been provided to conclude that the government could not be run in accordance with the provisions of the constitution and that an appeal to the electorate had become necessary. 
[2]
Chief justice of SC
Experience
Entered the Legal Profession in the year 1985. Practiced at bar for 20 years and during this period represented
Government of Pakistan
in many important cases before the Supreme Court and the High Courts, conducted cases on behalf of various Financial Institutions. Remained as Honorary Lecturer in S.M. Law College Karachi from 1995 till elevation to the Bench. Appointed as Standing Council for Government of Pakistan in the year 2002 and thereafter as Deputy Attorney General for Government of Pakistan in the year 2004. Elevated to the Bench of Sindh High Court on 24th October, 2005. Remained Administrative Judge, Chairman Development Committee, Member Administration Committee, Administrative Judge for A.T.C. Sindh, Member Board of Governors for Law Colleges as well as Agha Khan Foundation and one of the founding Members of Zulfiqar Ali Bhutto University of Law. Appointed as Chief Justice of the Province of Sindh on 14th December, 2015. Appointed as Judge, Supreme Court of Pakistan on 15th March, 2017. 
[3]
Experience Experience
Views about Dr Tahir ul Qadri
When I was the Chief Justice of the Supreme Court, I had oral introduction of
Dr Muhammad Tahir-ul-Qadr
i but no formal meeting had taken place  yet. I had heard a lot about him that he is a great religious scholar and very good speaker. But I really came to know him after been attached with the Supreme Court. Like others, Dr Muhammad Tahir-ul-Qadri phoned me, condemned the attack on the apex court and expressed his sympathy with the Judiciary. I was happy to find that there are good and enlightened religious scholars in Pakistan who dislike bad traditions in Pakistan and want a change in the system. I am greatly impressed by the commitment of the workers of Tehreek Minhaj-ul-Quran with their mission. I had a detailed visit of the
Minhaj University
and the central Secretariat in the company of Dr Tahir-ul-Qadri. I was happy to visit these places.  He has served the religion at a wider level and written many books. Professor sahib is a great, intelligent and fiery orator. To cap it all, what I have noticed the most is wide-ranging scholarship. He can deliver talk for hours on end without any hesitation I am amazed to find that how he has organized his party. Another thing, which I like about Professor sahib is that not only  he is serving the cause of Islam but is also making earnest efforts to popularize the Islamic teachings for the non-Muslims. Moreover, his services for inter-sect harmony and the eradication of sectarianism are praiseworthy. The manner in which Professor sahib has resigned from the National Assembly denotes the spirit of democracy. 
[4]
Views about tahir ul qadri
Barrister Awais Ali Shah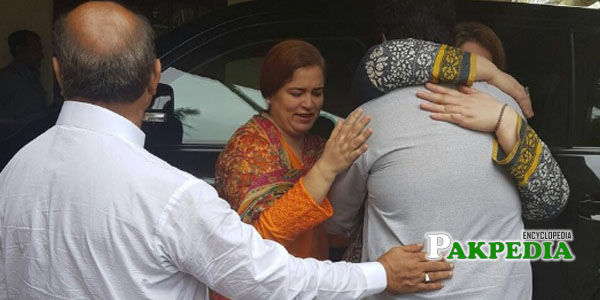 Barrister Awais Ali Shah, the kidnapped son of the Sindh High Court chief justice, was in july 2016 safely recovered in an intelligence-based operation on the outskirts of
Dera Ismail Khan
— in which three of his captors associated with a splinter group of the banned Tehreek-i-Taliban Pakistan (TTP) were killed — and was reunited with his family hours later in Karachi. Talking to journalists outside his Gizri residence shortly after being reunited with his son, SHC Chief Justice Sajjad Ali Shah lauded the efforts of the army chief and his team for the safe recovery. "
General Raheel Sharif
called me at three o'clock at night and informed me about the recovery of my son," said the chief justice. 
[5]
Barrister Awais Ali shah
Death
Former Chief Justice of Pakistan (CJP) Sajjad Ali Shah passed away in Karachi Tuesday evening on 7th March 2017. Family said he was suffering from severe chest infection and was hospitalised for the past few days. Meanwhile, chief justice
Saqib Nisar
and judges of the apex court expressed grief over Shah's demise. "Honourable chief justice and judges prayed to Allah to shower his blessings upon the departed soul and give patience to the bereaved family members to bear this irreparable loss," a statement said. 
[6]
Death Death