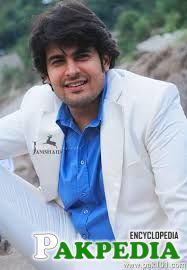 Handsome Babrik Shah
Babrik in movie Gardish
Babrik with long hairs
Babrik in pashto film
Profile
Babrik Shah was born on 1st of january, year 1980 in Ziarat, balochistan. He is 37 year old. He has done various photo shoots for several brands due to his handsome looks and well maintained body  
Debut
Babrik Shah is a Pakistani film actor. He was introduced by Ajab Gul in film Kyun Tum Se Itna Pyar Hai. Later that year he also appeared in Reema Khan's Koi Tujh Sa Kahan.  
[1]
debut
Popularity
 He achieved popularity after his role as the villain Basanta Singh along with very beautiful Sanam baloch in the famous 2010 drama serial Dastaan which was produced by Momina duraid and directed by Syed Haissam Hussain.. 
Film Career
Babrak Shah is a son of the famous actor in Lollywood Tariq Shah. His chance to work alongside Veena Malik in Ajab Gul's film took him outside the box of modelling. The film was very successful, especially in Karachi. He then appeared in Koi Tujh Sa Kahan, alongside Simran, playing a role important enough to get him noticed. 2006 was his chance to work with top film maker Sangeeta. There he worked alongside Indian Punjabi actress Sheeba Bhagri. In the same year, Pashto film director Arshad Khan made his first Punjabi film, Mahi Aawe Ga.  
[2]
film
Filmographyspan classtooltip-cn ref-link idref-link-3a hrefref-link-dt-3 sup3supaspan classtooltiptexta hrefhttpwww.pak101.comccelebritiesbio222ActorsBabrik_Shah classexternal-link target_blank filmdramaa spanspan
| | |
| --- | --- |
|  Year |  Film/Drama |
|  2005 |  Kyun Tum Se Itna Pyar Hai |
|  2005 |  Koi Tujh Sa Kahan |
|  2005 |  Sarkar |
|  2006 |  Tarap |
|  2006 |  Zameen kay Khuda |
|  2006 |  Mahi awey ga |
|  2007 |  Mohabbataan Sachiyaan |
|  2010 |  Bhai log |
|  2010 |  Son of Pakistan |
|  2010 |  Dastaan |
|  2011 |  Pani jaisa pyar, Ankh salamat andhy log |