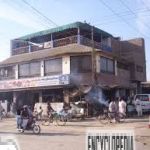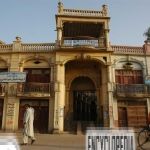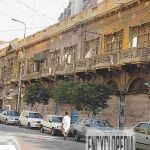 Details
Location
Shikarpur is located Upper Sindh. It borders with district Jacobabad,
Larkana
, Sukkur, Ghotki and Khairpur. It is situated about 18 miles from the right bank of the River Indus. The city was known as Paris of Sindh because of its commanding location and strategic importance for trade. Shikarpur was the commanding trade route through Bolan Pass and merchants from it had trade dealings with most of Central Asia.
[2]
 Location -  Location 
Early History
Historically speaking, it is said that in the 17th century Shikarpur was actually a land full of forests and a favourite hunting ground (Shikar Gaah) of the Mirs. But in fact, the ancient city of wealthy and prosperous Shikarpur was a seat of civilisation, culture, trade and commerce. It acquired political and economic importance because of its strategic location on the map of Sindh, being directly accessible to those who came from Central and West Asia through the Bolan Pass. As caravans of traders and merchants passed through that route, Shikarpur developed trade and commerce with the world whose links extended to far of places.
[3]
sindh.blogs - pot.com
Brief history
According to a few historians the city of Shikarpur was revived during the Kalhora rule and that was what brought about a turnaround in making it the financial capital of not only South Asia but also of Central Asia. Some people think that the city was founded by Kalhoras' cousins Daudpotas --- and it was named Shikarpur because the Talpur Mirs were fond of shikar (hunting). Another school of thought believes Shikarpur was admittedly there before the shikar-loving Talpurs arrived on the scene; for another, Shikarpur has always been a trading centre, and never a hunting lodge.Some experts think that Shikarpur is really Shakaripur --- the "town founded by the vanquisher of the Shakas", the Scythian.
[4]
History - Shikarpur
Shikarpur, the seat of civilisation, culture, trade and commerce acquired political and economic importance because of its strategic location on the map of Sindh, being directly accessible to those who came from Central and West Asia through the Bolan Pass. 
In the 17th century
In the early 17th century this emerald city in the northern Sindh province of
Pakistan
became the nucleus of a historical trade center on a caravan route through the Bolan Pass into Afghanistan. Shikarpur became the core of manufactures including brass and metal goods, carpets, cotton cloth, and embroidery. Its great bazaar (covered because of the summer heat) is famous throughout Turkistan and southern Asia.
[5]
Shikarpur -   Paris Sindh
Demography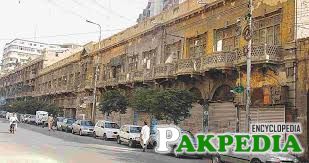 The population of Shikarpur is assumed to be 225,000 in the year 2011. The predominant population is basically Sindhi. There are primary Urdu,
Baloch
, Brahui, speaking communities in the city Shikarpur. The population is primarily Muslim with Sunni majority and primary Shia minority. There is a minor Hindu minority in the city as most Hindus moved to India after partition in the year 1947.
[6]
Demography
Geography
District Shikarpur, with a place of 2640 sq km, has a population of 880,000. It is classified in 4 "taulkas": Shikarpur, Lakhi, Garhi Yasin and Khanpur. Its borders join with districts of Larkana, Jacobabd, Khairpur and Sukkur. 2 National Highways (N-65 & N-55) intersect in the Shikarpur, so it can well be referred as, one of the junction points of the 4 provinces.District Shikarpur has entire road length of 920.0 km, involving 125.0 km of
National Highways
and 195.0 km of Provincial Highways. It is, thus, deficient in road density in contrast with identified international parameters of development. During the last some years, creeping establishment activity has taken pace and 71.0 km of road, 94 schools and various schemes in drainage, health and other compartments have been completed, under many Programs. Generally, agrarian economy of district Shikarpur is relied upon non-perennial irrigation network, so the district is always in semi-drought cases. The last spell of drought is specifically famous as it generated heavy unemployment and unsustainable poverty, which undoubtedly created critical law and order conditions.
[7]
Geography
Trade
The trade links of Shikarpuris were spread all over to Geneva, Rome, Iran, Iraq, Samarkand, Sumatra, Japan, Burma, Honolulu, etc. There was a branch of Central Bank of Asia in Bajaj Street in Shikarpur, which testified to these links.hile the people of Shikarpur were renowned for their trade links they were equally well-known for their benevolent qualities. They used to go to foreign countries and earn tons of money, which they used to spend on themselves, their hometown and on charity and welfare projects as well. No doubt, therefore, there were many hospitals, schools, charitable institutions and welfare trusts. There was one hospital - a singular example in entire Sindh, built by Rai Bahadur Udhavdas Tarachand for health care. All medical facilities like medicines, food, fruits, milk, etc. were provided free of cost to all the patients. Every employee from the lowest to the doctors were provided with accommodation. Humility and sagacity of its builder were unmatchable in the world, as he had arranged to have his name inscribed on the footsteps of the hospitals so that his name could be trampled on and walked upon by the visitors and patients alike.The happy scenes around bazaars, Sind canal, bungalows with bath tanks, gardens with beautiful flowers, food, had always people thronging all over with gaiety and gay. Taj Mohd. bemoans, that neither those people nor those scenes can be seen today. Everything is in ruins and shambles. There were so many other places of interest. The important being, 'Dhak Bazar' and 'Shahi Baugh'. In fact, 'Dhak Bazar' was the architectural marvel. It was the longest bazar covered with woodwork (pure teak), creating a feeling of being air conditioned even in the hottest of summers. 'Shahi Baugh' was the biggest and the most beautiful garden with thousands of variety of flowers and the pavilion therein of Goethic lines of architecture.
[8]
Bazar - spot.com
Interesting Facts about Shikarpur
The first dramatic society known as the Dharamupkars Amateurs Society was established by Thakurdas Nagrani, Session Judge, Aga Safi, Maharaj Tejbhandas and others at Shikarpur, Sindh in 1897.
Professor Shawairan of Bombay University was a professor of Sociology and belonged to Shikarpur. He is credited with writing the first book of sociology in Sindhi.[9] Interesting Facts 
Shikarpur, used to have its own currency (coin) long ago which Shikarpur written on it.
K.V. Joshi was the first engineer in pre-partition time period to have done remarkable work in Shikarpur, which is evidently seen today as well. His work remains a bench mark to date which no engineer has yet been able to match.
In pre-partition days, Shikarpur used to have mobiles libraries. Books were driven on carts around the town, borrowed by people and turned. This signifies the intellectual capabilities and education of Shikarpuri at that time.
Shikarpur city was famous for its underground drainage system. The streets of Shikarpur were washed by hydrants twice daily in the pre-partition time.
In pre-partition times, Shikarpur had music schools where Hindu girls learnt dancing as well. Widwa mandals (Houses for widows), were run by Hindus where widows were taught skills to be able to support their livelihood.
The Kohinoor diamond, with Shah Shuja, grandson of Ahmed Shah Abdali was brought to the Shahi Bagh (Royal Garden) of Shikarpur.
Shikarpur was the first city to have an intermediate college.
Hindu traders of Shikarpur invested a lot in the city. The city was built beautiful as they invested their earnings in the city.
Two traders namely Sital Das and Chella Sing donated Rs.100,000 and Rs.50,000, respectively for C&S College which was built from 1927 to 1932. It was inaugurated by the governor of Bombay as Sindh was a part of Bombay province at that time.
As per Professor Israr Ahmed Alvi, Shikarpur was the first in Pakistan to get an independent power plant more than a century ago. It belonged to a Hindu trader and used to provide the city an uninterrupted supply.
Education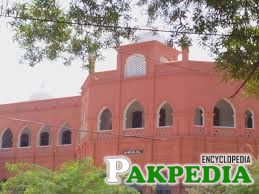 There are many schools and colleges in Shikarpur
Shah Abdul Latif University has a campus in Shikarpur
Chellaram and Seetaldas College
Two old High Schools now known as school No:1 and 2 
And Girls College here, are some dignified and marvelous towers.
Culture
Cultural minded Shikarpuris were fond of and knowledgeable about classical music. There was a Natak Sabha theatre on the bank of Beggary Canal surrounded by pipal trees where during the days of Holi (seven days) they used to organize 'Hando' of holi. Renowned and famous artistes from Sindh and India like Waman Rao, Patwardhan, Pandit Vyas, Omkarnath, Khan Sahib Mubarak Ali, Bade Ghulam Ali Khan, singers like - Kajari Inayat Bai and Mukhtiar Begum, were invited to sing and the people used to listen to them for days together. They were duly respected and flooded with costly gifts. They were accommodated with due care in the bungalows of Hindu seths. Thakurdas Nagrani, Sessions Judge, Aga Sufi, Maharaj Tejbhandas and others established the first dramatic society - Dharamupkars Amateurs Society.
[10]
Culture - parisofsindh
In the field of literature also Shikarpur was in the forefront. It produced vedantic titans like Saami, one of the three pillars, 'TRIMURTI' - Shah, Sachal and Saami of Sindhi poetry. Saami wrote his slokas in popular idioms for the masses. 4000 such slokas were later found by Prof. Jhamandas, though earlier about 2100 were already published in Sindhi.Shikarpur has produced the greatest modern poet of Sindh, 'Sheikh Ayaz' whose contribution is also as unparalleled as it is unconventional. As regards education, Shikarpuris were marching ahead even in 1930. According to one Survey there were about 70 graduates in the city of Shikarpur in 1930; whereas, in the rest of Sindh there were only 7 graduates then. The first Sindhi college, Satramdas Chellasingh College, was also started in Shikarpur.
Boundaries
The District is restricted on the north and east by the District Jacobabad  in the south by the district of Sukkur  on the west by the Indus River and district of Larkana.
[11]
Boundaries
Gates of Shikarpur
The town contains 8 gates and 1 window called as Lakhi-dar, Hathi-dar, Hazari-dar, Civi-dar, Karan-dar, Wagono-dar, Khanpur-dar, Naushero-dar and Siddique Mari (Window).
Healthcare
There are numerous clinics and hospitals in the city of Shikarpur. Rai Bahadur Udhaudas Tarachand Hospital, Hiranand Gangabai Ladies Hospital and the Civil Hospital are situated in the city Shikarpur.
[12]
Healthcare
Present Shikarpur
These days Shikarpur is a disowned, crumbling city, gripped with poverty, illiteracy, corruption, mismanagement, ignorance and lawlessness. After partition, several Hindus settled here left for India who were assets and real builders of the city, after which the city has been less owned. Education is in a deplorable state, historical buildings destroyed, infrastructure destroyed, streets getting narrower due to encroachment, temples devastated, wood work sold or taken away, heritage not maintained and immense pollution.
Famous Places in Shikarpurspan classtooltip-cn ref-link idref-link-13a hrefref-link-dt-13 sup13supaspan classtooltiptextFamous a hrefhttpshareemsoomro.wordpress.com20121109shikarpur-the-once-paris-of-sindh classexternal-link target_blank Placesaspanspan
Dhak Bazaar Covered Market
Located in the center of the old city, Dhak Bazaar or covered market is a long, narrow street with shops on both sides. It is covered with woodwork of pure teak. This served as a cool shade during the hot summers. Shikarpur along with other contemporary cities like Bukhara, Samarkand, and Istanbul at that time had a covered street market.
Shahi Bagh Royal Gardens
Shahi Bagh, literally translated to be royal gardens was built in 1871. These were the biggest and most beautiful gardens with thousands of varieties of flowers found in them. There was also a zoo present here which has a large population of lions, cheetahs, bears and wild boars. These animals were later shifted to
Karachi Zoo
. The garden also had a wooden pavilion that was designed by Perston Phel and constructed by Sir W. Merewether.