Shifa Blood Bank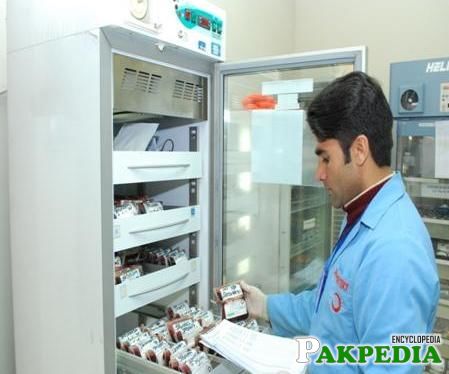 Shifa Blood Bank
Shifa Blood Bank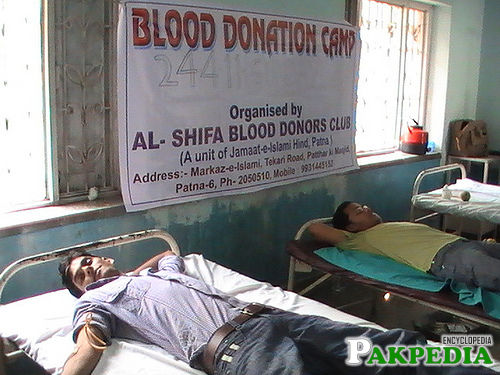 Shifa Blood Bank Donaite Blood
Shifa Blood Bank
About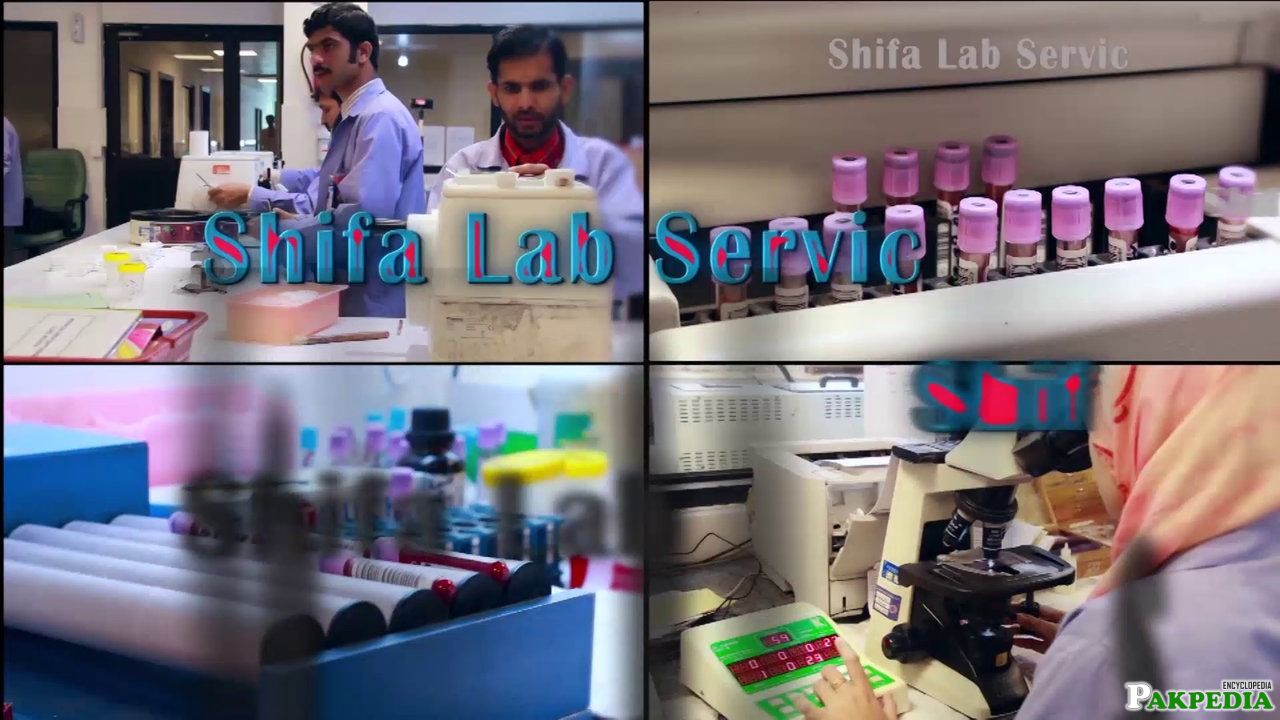 Blood Transfusion Services
Provides special services like Plasmapheresis, stem cell harvest, and single donor plateletpheresis besides running 24/7 for routine donation and issuance service. BTS-SIH takes more than 10,000 blood donations a year and performs viral screening on more than 25,000 samples a year on state of the art Abbott instrument CI 8200X by 4th generation ELISA.
[1]
 Provides special -  Services like Plasmapheresis
BTS performs ELISA testing for many rheumatic and few infectious disorders besides basic immunology for antibody screening. Recently pre-storage leukodepletion and cryoprecipitate production by blood transfusion service has added to the quality of care for critical patients.
[2]
  to the quality of -  care for critical patients
BTS-SIH has supported 1st live donor liver transplant programme in
Pakistan
by providing around 2,000 blood products on emergency basis for 35 transplant patients in one year.
Blood Donation
Blood is something we all expect to be there for us when we need it, yet only 4% of us give blood - many people would not be alive today if it wasn't for the generosity of our donors. Most people can give blood, but all donors have to meet the eligibility criteria before their blood is accepted to ensure there's no risk of us harming you or the patients who will receive it.
[3]
 yet only 4% of -  us give blood
Who Can Donate Blood
Physically and Mentally Healthy Individual.
Weight: 50 kg and above.
Age:Above 17 years to 65 years.
Those who Cannot Donate Blood
History of Jaundice/Hepatitis.
History of serious illnesses .
Drug Addiction.
Unsafe Sexual Practices.
Major Surgery/Expected Surgery.
Pregnancy.[4] Those who Cannot -  Donate Blood
Laboratory
Diagnostic services at Shifa International Hospital are rapidly enhancing to achieve the highest standards in the country. There are six sub-specialties including diagnostic surgical pathology, Hematology, Blood Bank services, Chemical Pathology, Microbiology and immunology. These departments are rapidly expanding not only in terms of addition of new automated equipment but also with expert and qualified technical staff using them. These departments are working under direct supervision of experienced and foreign qualified consultants. We believe that the knowledge is ongoing process and are expanding it by continuous training abroad as well as conducting seminars for budding pathologists.
[5]
 Diagnostic services -  Shifa International Hospital
Care-Commitment-Excellence
After careful examination, we identify potential barriers to conception and discuss how to evaluate and treat them in the most effective manner, realizing that cost is always one factor. We are committed to personalized care and unparalleled service when promoting fertility. That commitment coupled with our years of experience have led to proven results.
[6]
 Care-Commitment -  After careful examination
Will I become weak after donation
There is no permanent weakness.
Blood Volume taken is made up in 24-36 hours.
White Cells in 5 days.
Red Cells in 21 days.
You can safely donate blood after 02 months.[7] safely donate blood -  after 02 months.
Contact Us
Blood Transfusion Services 4th Floor Shifa International Hospitals Ltd. Pitras Bukhari Road H-8/4, Islamabad - Pakistan
[8]
 Blood Transfusion -  Services contact us
Tel: +92 -51 - 8463126,+92 -51 - 8463837
Email: bloodbank@shifa.com.pk