Sherry Rehman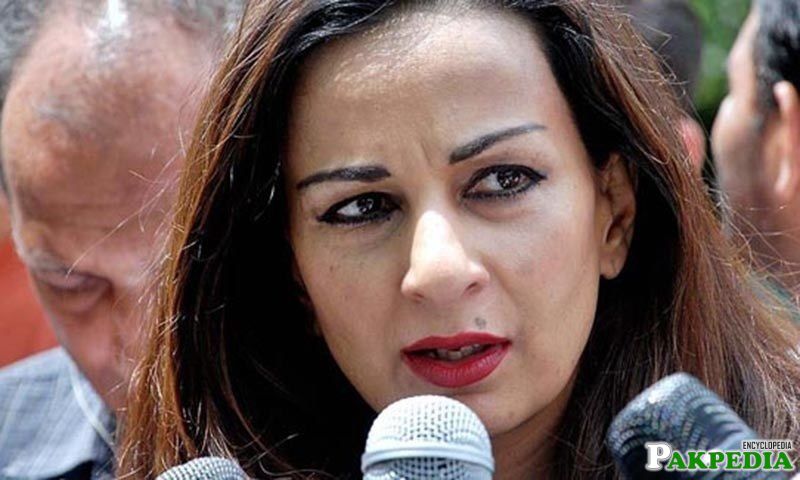 While speaking to media
With sharmeen obaid
In a morning show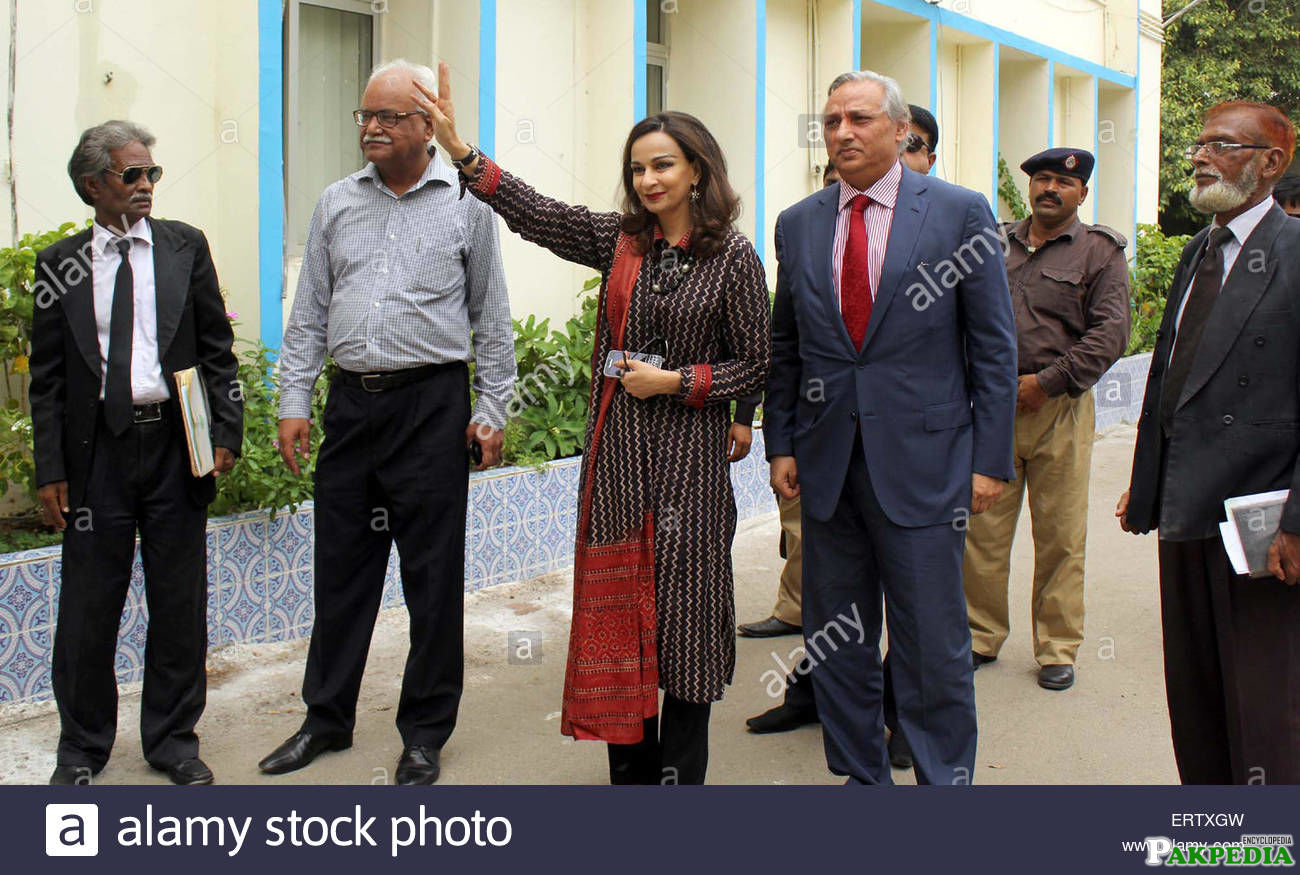 While waving hand to supporters
Early Life and Education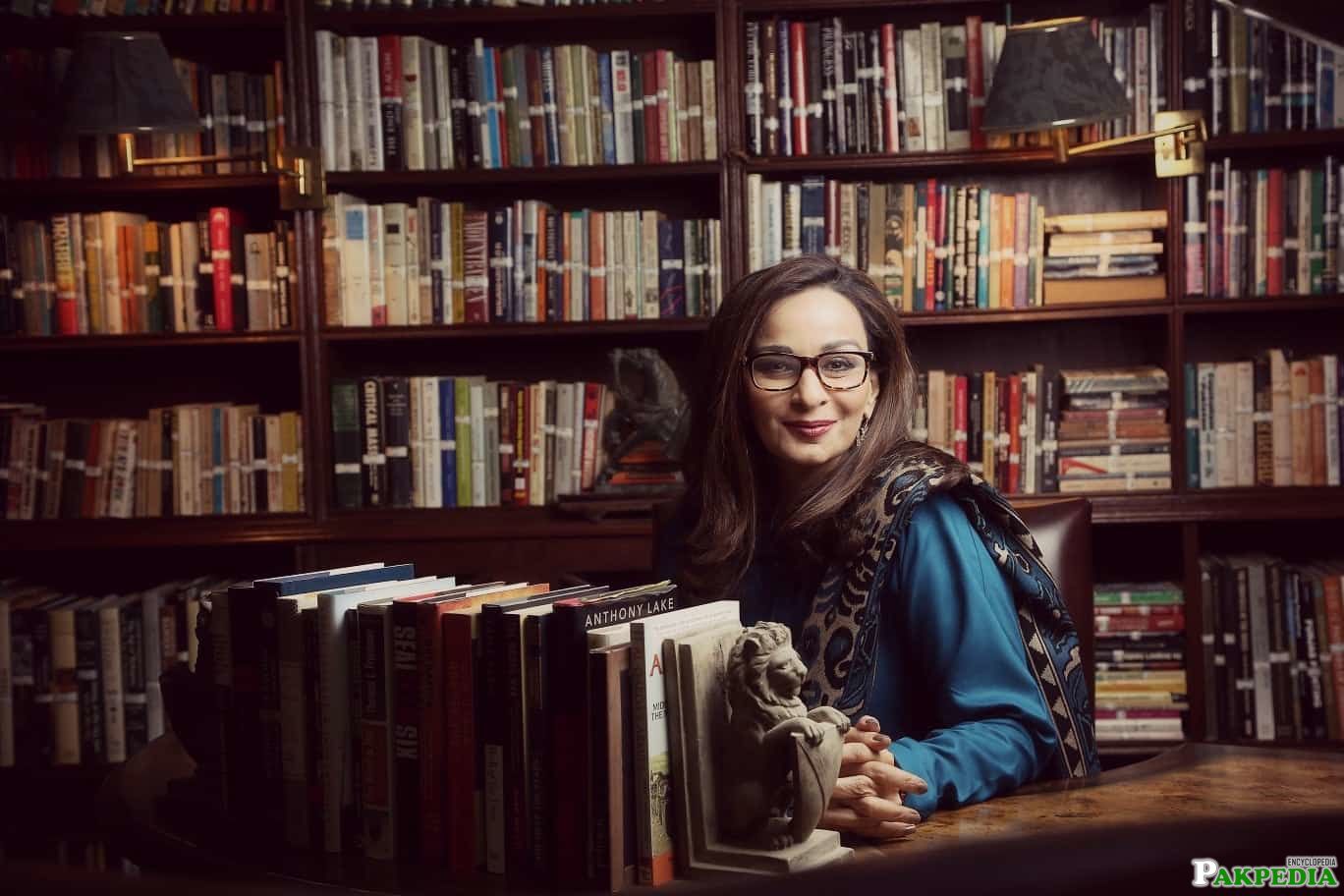 Sherry Rehman  is a Pakistani politician and diplomat who currently serves as a member of the Senate of Pakistan from
Sindh
, in office since 2015. Previously she served as Pakistan's Ambassador to the United States from 2011 and 2013. Born as Sherbano Rehman on December 21, 1960, in Karachi to Hassanally A. Rahman, her father. Her mother served as first vice president of the State Bank of Pakistan. Rehman attended the Karachi Grammar School receiving her A level from there, she moved to the United States where she studied at the Smith College in Northampton, Massachusetts, where she received her B.A in political science in 1985. She moved to the United Kingdom, where she received an M.A in art history from the University of Sussex. She served as the chairperson of the Jinnah Institute which she founded. 
[1]
Early life
Biography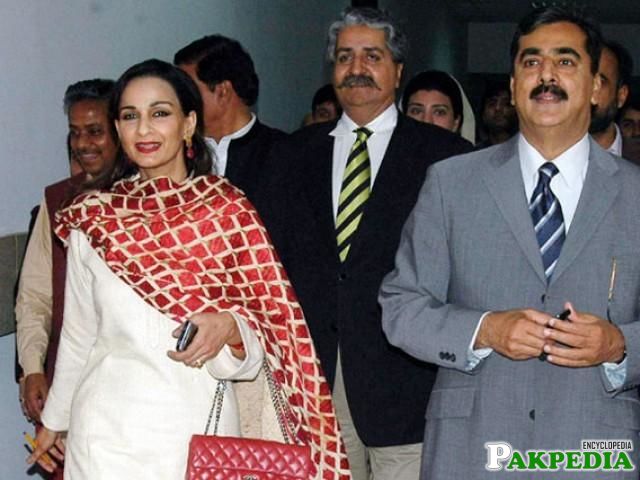 Born in the city of Karachi to a notable Sindhi family, Sherry Rehman's father Hassanally A. Rahman, was a famous lawyer and educator and so was her paternal uncle Tufail Ali Abdul Rehman Zubedi, after that Chief Justice of Sindh and Baluchistan High Court. She attended the institution of Karachi Grammar School, Smith College and the University of Sussex where she studied art history and political science. She was a part of Sussex student union and played vital role during her period at East Slope bar. Sherry Rehman was appointed as a professional journalist for 20 years, writing for national and global newspapers and news magazines. She was editor-in-chief of Pakistan's leading news magazine, The Herald, for 10 years and appointed as a member of the Council of Pakistan Newspaper Editors (CPNE) from the time period of 1988 to 1998. She also anchored a television show on present affairs in the year of 1999. 
[2]
Biography Biography
Professional Career
Sherry Rehman was appointed as Pakistan's Ambassador to the United States in November 2011. To assume her current post in Washington, Rehman stepped down from her new post as Federal Minister, and Chairperson of the Pakistan Red Crescent Society as well as Ranking Member of the National Security Committee in Pakistan's Parliament. During her time in Parliament, her areas of focus included foreign and security policy, human rights legislation, and media. Sherry Rehman was the founding Chair of the Jinnah Institute, a non-partisan public policy think tank committed to the strengthening of democracy, governance and an independent national security project in Pakistan. One of its main priorities is re-gaining space for moderate voices in the context of an extremist advance. She co-chaired several track-two strategic dialogues with India, and was convener of a similar institutionalized dialogue process between Pakistan and Afghanistan. She lectures widely on strategic security challenges facing Pakistan, and was a key member of the Legislative Councils that govern both Azad Kashmir and Gilgit-Baltistan. Sherry Rehman also served as Chairperson of the Pakistan Red Crescent Society. Sherry Rehman's book on 'Five Hundred Years of The Kashmiri Shawl' has been published in 2006 by Mapin India and Antique Collectors Club, UK.  
[3]
Profesional career
Political Career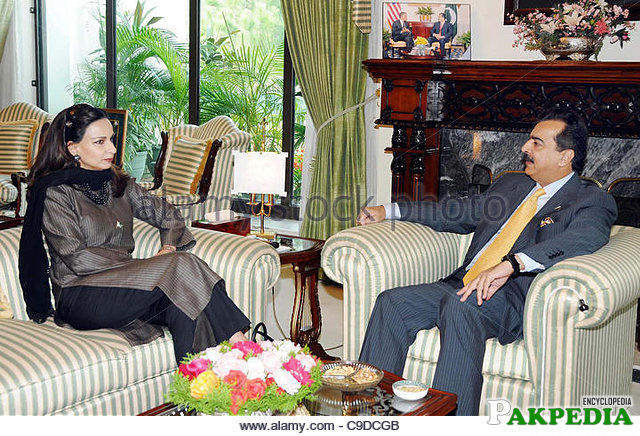 She was elected as a Member of the National Assembly (MNA) from the time period of 2002 to 2007, where she acted as Central Information Secretary. During this period, she was also President of Policy Planning for the PPPP and worked on the party's Foreign Relations Committee. In the month of March 2008, Rehman was re-elected by declaration as a MNA for Sindh province to the reserved MNA seat for women.Former Prime Minister
Yusuf Gilani
who also condemned her in a rally earlier, elected her Minister for Information and Broadcasting, and on the day of 31 March 2008 she was sworn in by President Pervez Musharraf. During her era in parliament, Rehman authored entire 5 PPP bills tabled in the National Assembly: Anti-Honor Killings Bill, the Women Empowerment Bill, Affirmative Action Bill, Domestic Violence Prevention Bill and Hudood Repeal Bill. She also moved 2 bills concerning the media: the Freedom of Information Bill and the Press Act, which stops working journalists from being arrested under the 1999 Press Ordinance. In the month of January 2009, a report of the International Republican Institute referred to her as "Democracy's Hero" as an outcome of her close association with ex-Prime Minister Benazir Bhutto's campaign for democratic rule in the  state of Pakistan. In the similar month, Rehman was named among the "100 Most Influential Asians" by UAE magazine Ahlan. Rehman gave resignation to her post as Information Minister on the day of 14 March 2009, because of differences of opinion with the President Asif Ali Zardari on enforcing restrictions on the media. 
[4]
political career
Diplomatic and Published Work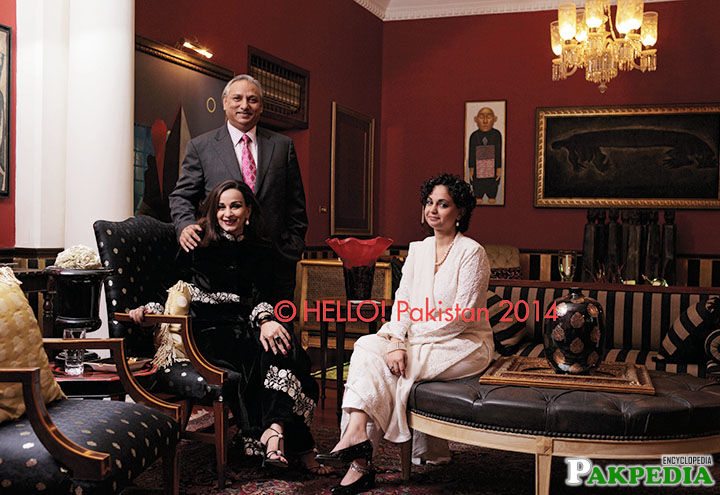 On the day of 23 November 2011, she was named Pakistan's ambassador to United States following the resignation of Hussain Haqqani, who was inquired to resign by Prime Minister Gilani in the wake of the "Memogate" scandal. Sherry Rehman's recent book The Kashmiri Shawl: From Jamawar to Paisley, co-authored with Naheed Jafri, was published in the year of 2006 by Mapin Publishing India and Antique Collectors Club UK. The book was nominated for The R.L Shep Ethnic Textiles Book Award for the year 2006 in the USA. 
[5]
work work
Awards
Rehman is  an award-winning journalist from Pakistan with 20 years of experience in both the broadcast and the print media. Sherry Rehman was recently awarded the title of 'Democracy's Hero' (2009), by the International Republican Institute, for her services for democracy. She was also presented 'The Freedom Award' Pakistan in 2009 by the Association of Television Journalists for her work for media independence in Pakistan. In 2008, she was presented the International Peace Award for Democrats by the International Human Rights Commission. Her most recent award is the Jeanne Kirkpatric Award for Women in 2011. The March 2011 issue of Newsweek Pakistan ranked her on its cover as "Pakistan's Most Important Woman." Foreign Policy magazine has identified Rehman as one of 2011's Top Global Thinkers. Sherry Rehman's book on 'Five Hundred Years of The Kashmiri Shawl' has been published in 2006 by Mapin India and Antique Collectors Club, UK. That same year, it was awarded the prestigious R. L. Shep Ethnic Textiles Book Award from the Textile Society of America. 
[6]
Awards Awards
Nominatedas Senate Opposition Leader
The
Pakistan Peoples Party
(PPP) has nominated Senator Sherry Rehman for the post of Senate opposition leader, the party's Chairman
Bilawal Bhutto
confirmed on Wednesday 14 March 2018.Bilawal further said the PPP will be making history by nominating the first woman to lead the opposition and expressed hope for her victory.
[7]
Senate Opposition Leader
According to
Express News
, eight senators belonging to the Federally Administered Tribal Areas (
Fata
) have pledged their support for Rehman and have signed the requisition papers in support.After the alliance of the Fata senators, Rehman will be supported by 26 votes in the House.PPP's Information Secretary Nafisa Shah has confirmed Rehman's nomination.
[8]
Confirmed