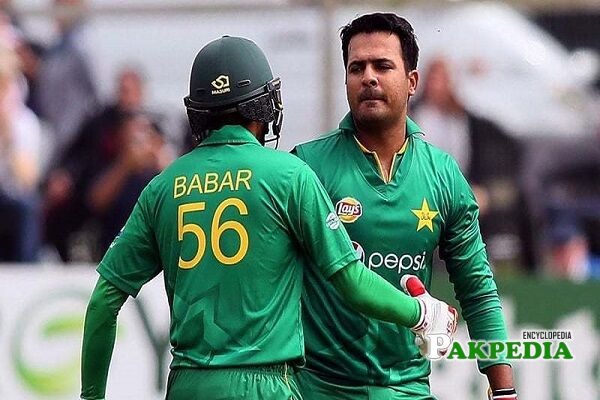 Sharjeel Khan Biography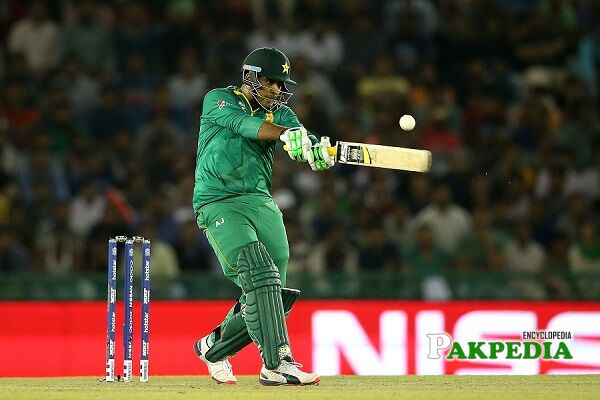 sharjeel khan batting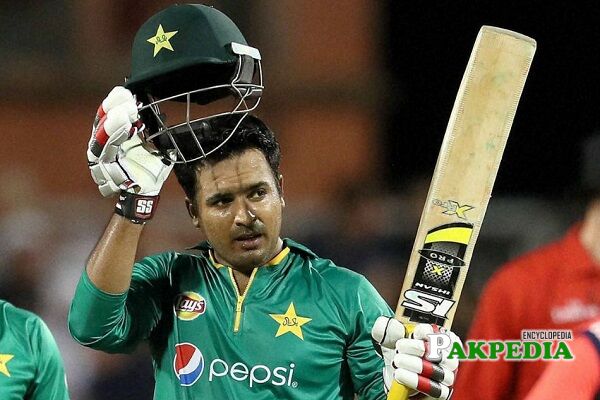 sharjeel khan psl 2020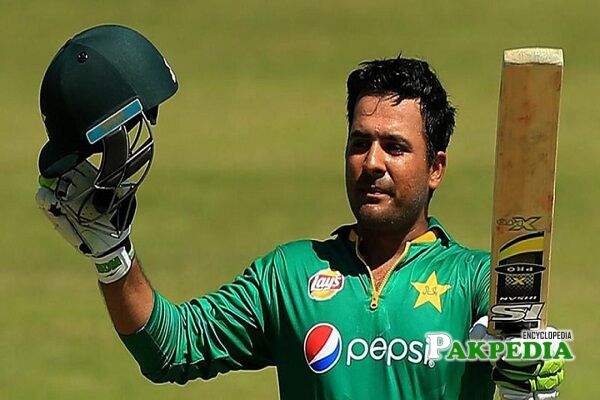 Sharjeel Khan stats
Sharjeel Khan Biography
Sharjeel came to Pakistan's national side on 08th Dec 2013 in a T20 match against Afghanistan. His aggressive stance at the crease and ability to dominate against any bowler made him a proper and regular opener, especially for Limited overs format. His reliable batting technique and sweet timing remind many of legendry opening batsman Saeed Anwar. He appeared in one test match so far, where he made 44 runs in the game, including an innings of 40 runs.
Since his debut in 2013, he has featured in 25 One Day Internationals for the national team and has scored a sum of 812 runs at an average of 32.48 with the bat. He has registered a century and six half-centuries in that span of time. His highest limited-overs best is 152 runs; it came against Ireland. His ODI Strike Rate is 113.40, which is very impressive. Sharjeel has also been part of 15 T20 Internationals for the Pakistan team and has made a total of 360 runs with a batting average of 24.00 and a strike rate of 137.40. He also has registered a couple of half-centuries so far.
Sharjeel date of Birth
He was born on 14th Aug 1989 at Hyderabad, Sindh.
Sharjeel Khan Family
He currently lives with his family at Hyderabad, Sindh. He got married to a girl named Mahnoor Khan on 23rd Dec 2017, and now they have a daughter as well.
Cricket Career
Initial Career
Sharjeel started his professional cricket career from the year 2009, representing his hometown team Hyderabad Hawks. He made 800 runs in his first season of the first-class season. He continuously worked hard and performed in domestic cricket for four consecutive years to make his first appearance in international cricket in 2013.
Domestic Career
Besides playing for Pakistan, he has represented many other teams, including Pakistan Under-19s, Pakistan A, Karachi Kings, Islamabad United, Hyderabad Hawks, Hyderabad XI, Zarai Taraqiati Bank Limited, United Bank Limited and the rest. So far, he has featured in 77 first-class games and has scored a sum of 4897 runs at a batting average of 37.66. His stats also include 11 centuries and 21 half-centuries. His highest first-class individual score is 279.
While in his 87 List-A matches, Sharjeel has made a total of 3407 runs at an impressive average of 39.61 with the bat. He has also registered seven hundreds and 20 fifties. His best One Day International highest score is 194. He has been part of 81 T20s, where he has 2006 runs with a batting average of 26.39 and strike-rate of 141.16. His T20 stats also include two centuries and ten half-centuries into his batting account. His best T20 score is 117 runs.
International Career and Achievements
Sharjeel made his One Day International and T20 debut in 2013.  He made a remarkable start in his first ODI, playing against Sri-Lanka he played an innings of 61 runs as an opener at Sharjah. After his impressive debut, he made some perfect starts but could not convert them into big scores. He showed his class and proved his talent in August 2016 in a match against Ireland he scored magnificent innings of 152 runs. He became the third-highest ODI runs scorer for Pakistan in an ODI match. In the same year, he made three consecutive fifties against Australia at their home soil.
Downfall
In the 2017 edition of Pakistan Super League he alongside his teammate, Khalid Latif suspended and charged for breaching PCB anti-corruption code. In the end, Sharjeel got banned for five years. Later this ban got reduced, and it has been lifted in 2020.
Back In Cricket
Currently, Sharjeel Khan is back in professional cricket again. He has played for Karachi Kings in the Pakistan Super League 2020. He is hopeful of making a comeback in the national team.
Social Media Handles
His social media accounts include