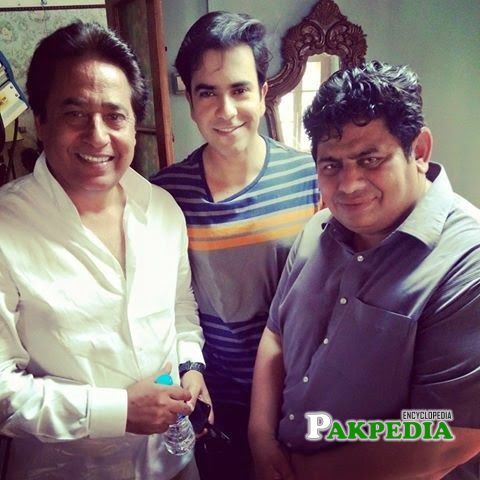 Shahzad Rafiq with Sayed Noor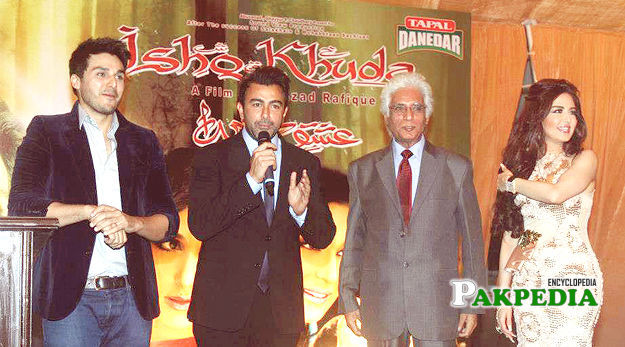 Promotion of Film ( Ishq Khuda )
Shahzad Rafiq is sitted in Center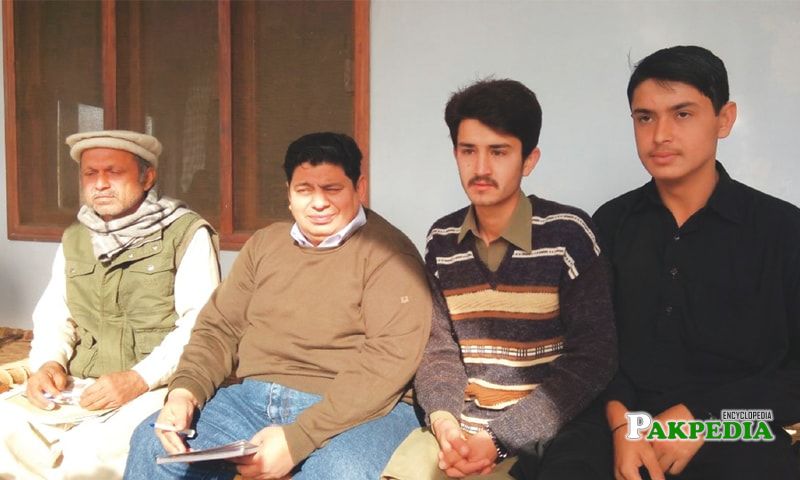 A Personal photo of Shahzad Rafiq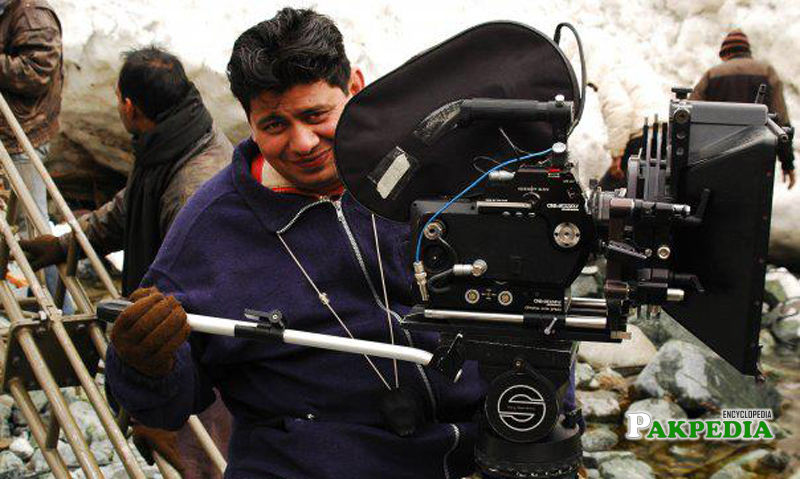 Shahzad Rafiq is a Pakistani director and filmmaker
Detail
Mini Bio
Shahzad Rafiq is a Film Director Film Maker. Shahzad Rafique is best known for directing the Pakistani film Rukhsati. Rukhsati Pakistani Movie which was released in 2001. His Salute movie which was released recently in 2017. Salute is directed and written by Shahzad Rafique and joint production of Ghufoor Butt.
[2]
 Mini Bio -  Mini Bio 
Film Salute
Veteran filmmaker Shahzad Rafique  geared up for his  film Salute. He has begun shooting for the film which  highlight the on-going war against terror that has affected 180 million Pakistanis.. Salute pays homage to the heroes who sacrificed their lives to eliminate this curse from the country. Rafique  particularly has narrated Aitzaz Ahsan's courageous story in this film. Ahsan, a student of grade nine, lost his life while preventing a suicide bomber from entering his school of 2,000 students in a village of
Khyber Pakhtunkhwa
in January 2014.
[3]
 Film ( Salute ) 
Purpose of this film Salute
Rafique talked about the purpose of this film saying, "Terrorists want to threaten children and parents of Pakistan, but in my film the countrymen reject these threats and mutually take a stand for peace in Pakistan". It will be a first biographical film of the country to focus on terrorism and it will not include any songs. "This film is an an effort to encounter and eliminate the threat of terrorism from the society. We should take pride in Aitzaz Ahsan being our hero, as he without caring for his life, secured many others. It will ignite a similar spirit among the whole nation," he added. 
[4]
 Purpose of this film 
Film Ishq Khuda
Despite being bashed by critics and overshadowed by the roaring success of Chennai Express at multiplexes, Shehzad Rafique's Ishq Khuda managed to do decent business at single screens across
Punjab
. While many deemed the storyline clichéd and overpowered by poor acting, film-maker Rafique says he has not only faced immense pressure of changing the norms of traditional film-making through this film but has also managed to draw the ire of extremist forces in the country. 
[5]
 Film ( Ishq Khuda ) 
About Film Ishq Khuda
The film, which stars Shaan, Ahsan Khan, Meera, Saima and Wiam Dhamani, revolves around the idea of finding true love amidst an environment of spirituality. The film questions the idea of the cleric and is based largely on sufi teachings. It even draws its ideas and conclusions from Tahirul Qadri's fatwa against suicide bombings. Naturally, Rafique has been paranoid and worried about the film's implications, since it can ruffle feathers in the atmosphere of terrorism as quite a lot of prominent groups disagree with such notions. "These are risky things to do in today's time — criticising the maulvi is putting yourself at risk," says Rafique, who has surprisingly not filed any reports or sought protection.
[6]
 About Film  ( Ishq Khuda ) 
Filmography
Director
| Year | Film | Language | Starring |
| --- | --- | --- | --- |
| 2001 | Rukhsati | Urdu | Moammar Rana, Meera, Mustafa Qureshi, Veena Malik |
| 2004 | Salakhain | Urdu | Ahmed Butt, Meera, Zara Sheikh |
| 2007 | Mohabbataan Sachiyaan | Punjabi | Veena Malik, Adnan Khan, Babrak Shah, Maria Khan |
| 2012 | Ishq Khuda | Urdu | Shaan Shahid, Humaima Malick, Wiam Dahmani, Ahsan Khan, Meera, |
| 2016 | Salute | Urdu | Ajab Gul, Saima Noor |
Producer
| Year | Film | Language |
| --- | --- | --- |
| 1996 | Ghunghat | Urdu |
| 1998 | Nikah | Urdu |
Movies In Festivals
| Year  | Festivals  |
| --- | --- |
|  1997 |  Ghunghat in Tashkent international film festival |
|  1998 |  Ghunghat in Dubai Film Festival |
|  1999 |  Nikah in SAARC film festival, Sri Lanka |
|  2004 |  Ghunghat, Nikah and Rukhsati in Beijing film festival, China |
|  2005 |  Salakhain in Kara Film Festival, Karachi |
|  2008 |  Mohabbtaan Sachiyaan in South Asian film festival, India |
|  2010 |  Mohabbtaan Sachiyaan in Muscat International Film Festival |
|  2011 |  Mohabbbtaan Sachiyaan and Shackles in SAARC film festival, Sri Lanka |