Shahida Mini Biography
Shahida Mini Family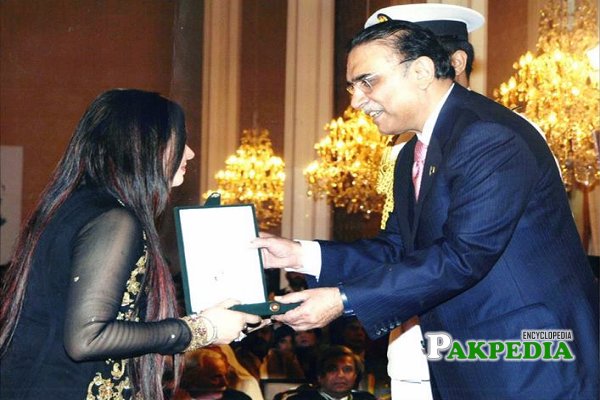 Shahida Mini Songs
Shahida Mini Movies
Shahida Mini Biography
She is not only amusing her fans with her beautiful voice and brilliant acting but also helping her needy and deserving country fellows. A jury comprising Farida Khanum, Iqbal Bano, and Raees Khan declared Shahida Mini worthy of the Melody Queen award. The characteristic feature of her singing is that unlike other singers, she also dances on her songs during singing. Her fame extends beyond Pakistan. Besides being awarded the Pride of Performance Award, she has received 60 awards for her services in the showbiz and music industry.
Shahida Mini Family
Her daughter Mehreen Atta got hitched with the handsome model, adroit actor, and fashion guru Fahad Sheikh in 2012. In 2015 this couple was blessed with a son, and Shahida became a grandmother.
Showbiz Career
She began her career as a singer on PTV but later turned her attention to film, modeling, and stage and moved away from the world of music. In 1987 she stepped into Lollywood and continued to be a versatile actress till the 90s. During her film career, she was starred in more than 100 movies. Her mega-hit films include 'Taubaa,' 'Chahat,' 'Dil Lagi,' 'Nargis,' and 'Dehleez.' She also appeared on television and stage for a brief duration. 'Qafas,' and 'Manjhdaar' are her blockbuster dramas. Besides being successful in acting, she also made her name in the music industry by giving spectacular musical performances.
Production House
She is running her production house with the name 'SM productions' and is making films and dramas in this production house.
Social Activist
She is giving her services to a non-profit organization 'Fatimid Foundation' to help needy people. This foundation is providing hematological and thalassemia treatment. She is also working with a charitable institution, 'The Trust School,' which aims to educate deserving students. To help victims of the earthquake in Pakistan, she performed in concerts in the USA to raise funds.
Shahida Mini Movies
Jahaiz
Insaaf Ka Tarazo
Daa Insaaf Tala
Baarod
Tawaan
Nasebon Waali
Aik Dulhan
Lagan
Zidi Khan
Rishtaa Kaghaz Daa
Hitler
Son Of Aann Dattaa
Sas Mere Saheli
Bashera In Trouble
Jutt Majhay Daa
Dushmann Dadaa
Damtoo Zor
Rogi
Kalkaa
Ishaq Rog
Taizaab
Babrak
Paalay Khan
Baadshah
Number One
Shair Dil
Putar Jaggay Daa
Wehshe Dogar
Super Power
Aik Dafa
Wardatiaa
Gandaasaa
Mastaan Khan
Lakhaan
Baitaab
Hasharr Nasharr
Paabandi
Shaira Pandi
Consular
Ashiqi
Kaakay Daa Kharaak
Duniya Dus Nambari
Zindagii
Deputy
Sanwall
Chahat
Achaa Shookar Waala
Hero
Nargis
Shamaa
Rambo 303
Babraa
Noori Bahaadur
Anjumann
Guru Chelaa
Teesari Dunya
Faqeera
Putar Munawar Zareef Daa
Farishtaa
Sar E Aaam
Dandaa Peer
Sanam Bewafaa
Danday Daa Dor
Jangali Meraa Naam
Albailaa Ashiq
Gujar Punjab Daa
Nasib
Putar Jeray Bladay Da
Mastaana Maahi
Wehshi Aurat
Bazaar Band Karo
Golden Girl
Choroon Key Ghar Chor
Teefa Gujar
Miss Kalashankoof
Lahori Thag
Ziddi
Mere Toubaa
List of Songs
Bheegi Bheegi
Pakistani
Gidaa
Chandani Raatain
Kanganaa
Mast Qalander
Teray Bin
Moray Naain
Sajnaa
Dulhanya
Ishq Nalhayaa
Mein Teriyan
Mehkaa Samaa
Makhaana
Sanwaraey
Nayo Lagdaa Dil
Saso Maangay
Ae Khoon E Ali Asghar
Meray Wataan
List of Albums
Dharkann
Aye Meray Watann
Nayo Lagdaa Dil
Ae Khoon E Ali Asghar
Social Media Accounts
Her social media accounts include