Shahid Khan also known as Shad Khan, is a Pakistani-American billionaire and business tycoon. He is the owner of the Jacksonville Jaguars of the National Football League (NFL), the English Football League Championship team Fulham F.C., and automobile parts manufacturer Flex-N-Gate in Urbana, Illinois.
Khan was featured on the front cover of Forbes magazine in 2012, associating him as the face of the American Dream. As of September 2016, Khan's net worth is over $6.9 billion. He is ranked 84th in the Forbes 400 list of richest Americans and is overall the 360th wealthiest person in the world. He is the richest person of Pakistani origin.
[1] shahid khan from Pakistan to pro football
| Title | Description |
| --- | --- |
| Personal | |
| Name: | Shahid Khan |
| In Urdu: | شاہد خان |
| Nick Name: | Shahid |
| Famous As: | Business Man |
| Nationality: | Pakistani American |
| Residence: | Naples, Florida, U.S. |
| Education: | Mechanical Engineering (B.S.) |
| Alma mater: | University of Illinois |
| Religion: | Islam |
| Occupation: | Owner: Jacksonville Jaguars (NFL), Fulham F.C. (FLC) Flex-N-Gate, LLC Toronto Four Seasons |
| Profession: | Business Man |
| Net worth: | US$8.6 billion (March 2017) |
| Born | |
| Date: | 18 July 1950 |
| Place: | Lahore, Punjab, Pakistan |
| Family | |
| Spouse: | Ann Khan |
| Children: | Shanna Khan, Tony Khan |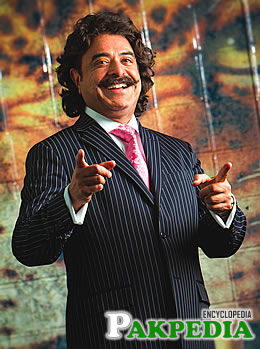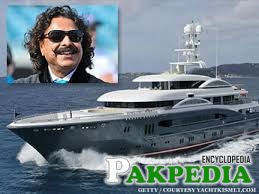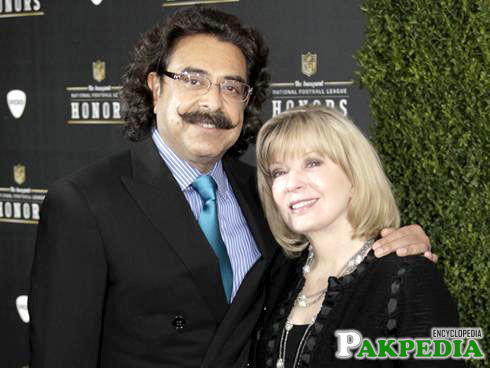 Early life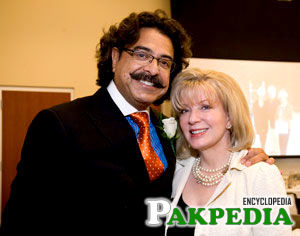 Khan was born in Lahore, Pakistan, to a middle-class family who were involved in the construction industry. His mother (now retired) was a professor of mathematics. He moved to the United States in 1967 at age 16 to study at the University of Illinois at Urbana–Champaign. When he came to the United States, he spent his first night in a $2/night room at the University Y-YMCA, and his first job was washing dishes for $1.20 an hour. He joined the Beta Theta Pi fraternity at the school. He graduated from the UIUC College of Engineering with a BSc in Mechanical Engineering in 1971. He later was awarded the Mechanical Science and Engineering Distinguished Alumni Award in 1999. Khan became a US citizen in 1991. He is Muslim
[2]Lahore Born Entrepreneurs
Jacksonville Jaguars
Khan's first attempt to purchase a National Football League team came on February 11, 2010, when he entered into an agreement to acquire 60% of the St. Louis Rams from Chip Rosenbloom and Lucia Rodriguez, subject to approval by other NFL owners. However, Stan Kroenke, the minority shareholder of the Rams, ultimately exercised a clause in his ownership agreement to match any proposed bid.
On November 29, 2011, Khan agreed to purchase the Jacksonville Jaguars from Wayne Weaver and his ownership group subject to NFL approval. Weaver announced his sale of the team to Khan later that same day. The terms of the deal were not immediately disclosed, other than a verbal commitment to keep the team in Jacksonville, Florida. The sale was finalized on January 4, 2012. The purchase price for 100% share in the Jaguars was estimated to have been $760 million. The NFL owners unanimously approved the purchase on December 14, 2011.The sale made Khan the first member of an ethnic minority to own an NFL team.Khan is a board member of the NFL Foundation.
[3] jacksonville jaguars sold to illinois businessman for 760 million
Fulham F.C.

In July 2013, Khan negotiated the purchase of the London soccer club Fulham of the Premier League from its previous owner, Mohamed Al Fayed. The deal was finalized on July 12, 2013, with the amount estimated between £150–200 million. An official purchase price for the club was not announced with Khan stating that it was "highly confidential".
[4] Fulham F.C sold