Interview
At CM Secretariat Lahore
12 Jan 2015 Meeting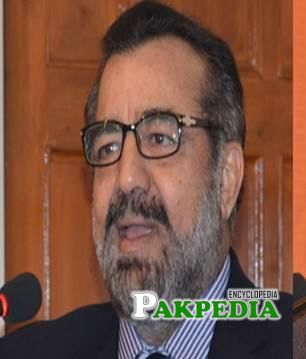 Vice Chairperson of Punjab Overseas Pakistanis Commission
Meeting
Overseas Pakistanis are National Ambassadors
Chief Minister
Shahbaz Sharif
said that the Overseas Pakistanis Commission (OPC) would play a crucial role in helping non-resident Pakistanis overcome the challenges confronting them.He was speaking at the inaugural meeting of the commission in his capacity as the chairman of the OPC. It was decided that 36 district committees would be established across the Punjab under the auspices of the commission that would include a DPO and a CPO. The committees would be chaired by an overseas Pakistani.
Vice Chairman
The commission was constituted after the passage of a bill by the Provincial Assembly. Afzaal Bhatti has been appointed as the first commissioner of the OPC and Shaheen Khalid Butt has been appointed as its vice-chairman. The chief minister said the commission would play a crucial role in helping non-resident Pakistanis overcome the challenges confronting them. He said the commission had been given constitutional sanction and the
government
would provide it with all kinds of support. Sharif said he would personally monitor the commission's work.
[1]
Overseas Pakistanis are National Ambassadors
Senate Candidates
The
Election Commission of Pakistan
(ECP) has set up facilitation centres at its central secretariat and offices of four provincial election commissioners to help retuning officers scrutinise nomination papers of candidates for next month's Senate election on 52 seats.A total of 140 candidates from different parties and independents from all four provinces have filed nomination papers for the election on March 3.
[2]
Senate Candidates
Submitted Nomination Papers
Twenty-one candidates, including Kamal Ali Aga, Muhammad Usman Khan,
Muhammad Ishaq Dar
, Shahzad Ali Khan,
Zubair Gull
, Muhammad Sarwar,
Musadik Masood Malik
, Maqbool Ahmed, Sami Ullah Chaudhry, Haroon Khan Malik, Shakeel Awan,
Shaheen Khalid Butt
, Irfan Ahmed Khan Daha, Rana Mahmoodul Hassan, Mian Hamid Miraj,
Syed Asif Saeed Kirmani
, Sarfraz Qureshi, Muhammad Bilal Butt, Sartaj Ali Khan and Rao Aneesur Rehman Khan, are contesting for seven general seats.
Women Seats
For two women seats, former PPP foreign minister
Hina Rabbani Khar
,
Nuzhat Sadiq
, Shaza Fatima Khawaja, Saadia Abbasi and
Andleeb Abbas
have filed nomination papers.
Non Muslim Seats
For one non-Muslim seat, three candidates
Kamran Michael
, William Michael and Victor Azariah have filed nomination papers, while a total of five candidates are in the run for the two technocrat seats.
Senate Election Results 2018
PML-N-backed candidate have gained the majority of seats in Senate polls with at least 15 seats to their name. PML-N won majority of its seats from Punjab while 
PPP
 won largely from 
Sindh
, getting 12 seats in total.20 candidates from 
Punjab
 contested the polls for 12 seats reserved in Senate for the province. Governing PML-N won 11 seats through independent candidates in Senate polls held at Punjab Assembly.
[3]
Senate Election Results 2018
Winning candidates are
Ishaq Dar elected on Technocrat seat
Asif Kirmani elected on General seat
Independent candidate  Haroon Akhtar elected on General seat
Sadia Abbasi elected on Woman seat
Nuzhat Sadiq elected on Woman seat
PML-N-backed  Kamran Michael elected on Minority seat
Hafiz Abdul Kareem elected on Technocrat seat
Maqbool Ahmed  on General seat
Musadik Malik on General seat
Shaheen Khalid Butt on General seat
PML-N-backed independent candidate  Rana Mehmood-ul-Hassan elected on General seat