Shaheen Air  is a private Pakistani airline with its head office on the grounds of Jinnah International Airport in Karachi.Shaheen Air, which provides passenger, cargo and charter services, serves the major cities of Pakistan and the Persian Gulf.[1] Persian gulf
It was founded in December 1993 and commenced operations on 25 October 1994. The airline focuses on cities in northern Pakistan, rather than Karachi. The airline's primary hub is Karachi's Jinnah International Airport, with secondary hubs at Benazir Bhutto International Airport in Islamabad and at Allama Iqbal International Airport in Lahore [2] Shaheen Air Lahore
| Title | Description |
| --- | --- |
| Information | |
| Location: | Karachi |
| Established: | 25 October 1994 |
| Country: | Pakistan |
| Headquarters: | Karachi, Pakistan |
| Destinations : | 21 |
| Fleet size : | 23 (July 2016) |
| Hubs: | Jinnah International Airport Allama Iqbal International Airport Benazir Bhutto International Airport Bacha Khan International A |
| Founded: | 1993 |
| Type: | Private |
| Book Online : | 021 111 172 782 |
| Founded: | Khalid Mehmood Sehbai (Late) |
| Average Fleet Age *: | 13.8 Years |
| Airline Base / Main Hub: | Karachi – Jinnah International (KHI / OPKC) |
| Started Operations: | Dec 1993 |
| Local Language Name: | English,Urdu |
| Coordinates : | ? |
| Website: | shaheenair.com,http://www.shaheenair.com |
| detail | |
| city: | Karachi |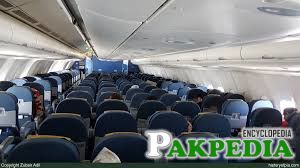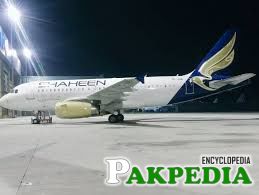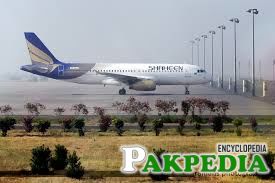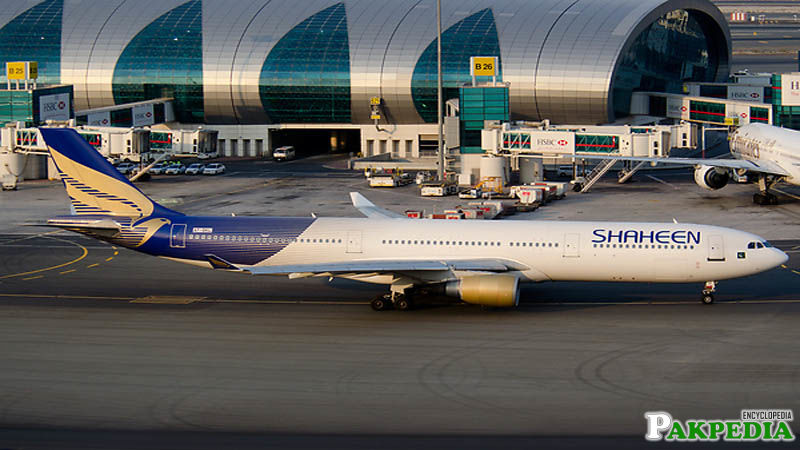 History
The airline was founded by Khalid Mehmood Sehbai who was the airline's first chairman. The airline is named after the Shaheen falcon, Pakistan's national bird. At first the airline introduced nationwide flights to countrywide destinations. The airline introduced many different flights, but operated mainly between the Pakistani cities of Karachi and Quetta.
Shaheen Air Cargo is a division of Shaheen Air International that was established in 1993, soon after the inception of the airline. Shaheen Air provides special services for sending small consignments that are time-sensitive in nature.
On 22 May 2004, the Civil Aviation Authority of Pakistan (CAA) grounded Shaheen Air as the airline owed it millions of rupees. Three days later the airline was cleared by the CAA to resume its domestic and international operations. The clearance letter was issued by CAA [3] Pakistan civil authoriy  following receipt of a payment from Shaheen Air International towards the outstanding dues and funds. The same year, Shaheen Air International (SAI) became Shaheen Air and the airline introduced a new livery and corporate website.
Today, Shaheen Air is Pakistan's second national carrier next to the flag carrier, Pakistan International Airlines. In its international operations, Shaheen Air also operates between Pakistan and numerous destinations in the Middle East. Shaheen Air has started flight operations to Riyadh with three different routes from Pakistan.
Shaheen Air started its own maintenance repair organization (MRO) by the name of Shaheen Engineering and Aircraft Maintenance Services (SEAMS) which aims to provide maintenance services to Shaheen Air as well as other regional and international airlines.
It has been announced that Shaheen Air will suspend operations to Manchester [4] Manchester airport  Airport from 15 February 2017 due to reported issues with aircraft availability and maintenance issues.[5] Shaheen air risks lives of passenger by operating fault plane
Vision
To spread our wings across the region with our innovative, principled and responsible brand of passion.
Mission
Our mission is to be a force for good through value creation, providing a cost-effective and secure air travel option that sustainably connects and enriches our world. We promise the highest standards of service, punctuality and reliability marked by genuine hospitality from passionate people. By curating our identity as the second national airline of Pakistan, we will profit from growth that contributes to our business objectives alongside the comprehensive satisfaction of our customers, our employees, our stakeholders and the communities in which we operate as we proactively respond to market opportunities, technological advances, and cultural acumen.[6] Mission Shaheen Air
Destination
Domestic
Karachi, Lahore, Islamabad, Peshawar, Multan, Sialkot, Quetta.
International
Manchester, Guangzhou, Riyadh, Jeddah, Dammam, Abu Dhahbi, Al-Ain, Dubai, Sharjah, Muscat, Kuwait, Mashhad and Madina.
Achievements
As a start up airline, SAI commenced its business modestly on 10th December,1993 with a single domestic sector of Karachi-Islamabad-Karachi with two wet leased Boeing 737-200 aircraft.
However before long, it caught the eye of the government which accorded it the status of the Second National Carrier on 23rd October,1994. Since then it has not looked back and has growing steadily, while bravely facing the vicissitudes of volatile fuel market with untold resilience.
Maintenance Engineering
Shaheen Engineering and Aircraft Maintenance Services (SEAMS) is a sister company of Shaheen Air International Limited.
Presently it does checks of Boeing 737-400, Airbus 330-300 and Airbus 320-200 aircraft by its qualified engineers at the airline's own hangar at JIAP Karachi. SEAMS has the potential to do all the required checks of its fleet. Number of Employees: SAI 1200 SEAMS 400 .
Fleet
SAI has discarded the old 737-200 aircraft and achieving ascending in air transportation with a fleet of better aircraft including Boeing 737-400, Airbus 330-300 and Airbus 320-200. The Fleet is gradually expanding with the induction of more Boeing and Airbus aircraft. Induction of ATRs is also planned for socio economic routes.
Catering
SAI has the established its own catering facility high hygiene standard. It produces daily 2225 flight meals and 725 meals for staff.
Guest House
SAI also has as swanky Guest House for boarding of its crew.
Training
CAA approved training facility for both cockpit and cabin crew has been established.
Future Plans
The present management under its dynamic leadership of its CEO and MD is constantly focusing on improving service restructure of the airline and plans to further revitalize operations through the following measures: Top of the line infra-structure for offices and related facilities. Expanding scope of commercial activity in the following area through sister registered companies:
Flying Training
Road Transportation
Wind Power Generation
Real State Development
Information Technology
Inducting ATR aircraft to cover socio economics routes for improving social integration and economics uplift of these areas. Fleet modernization and expansion of operations to Europe and Canada.