Classical Singer
While Singing Sing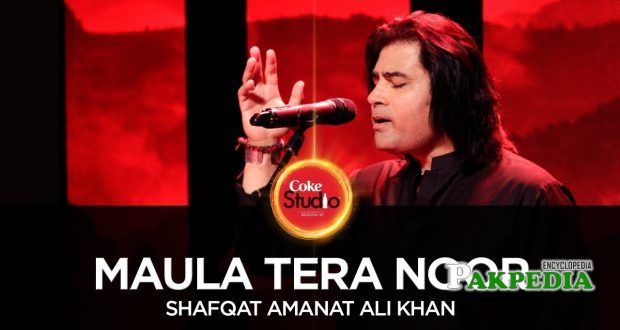 Moula Tera Noor At Coke Studio Song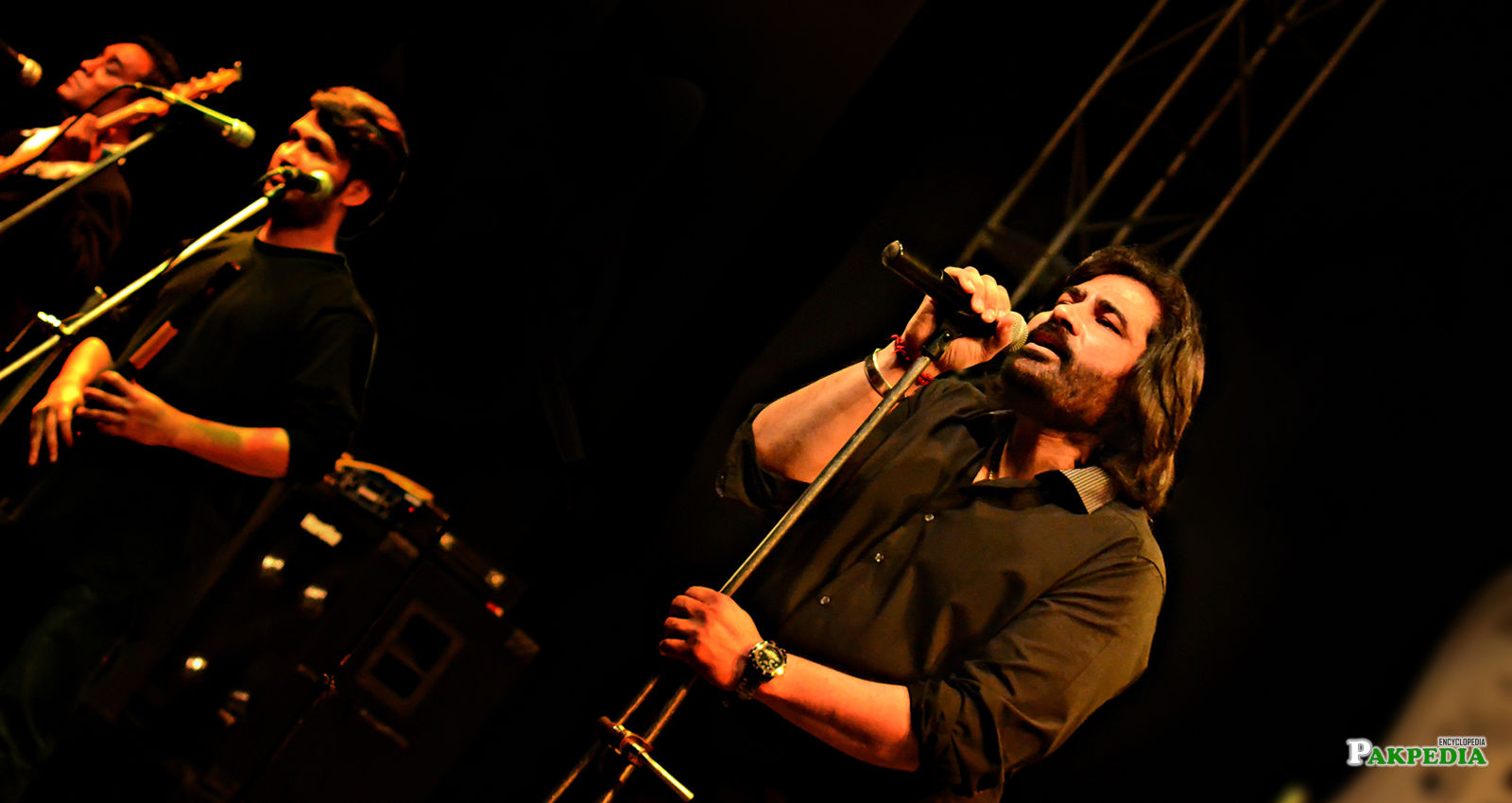 Son of Ustaad Amanat Ali
Playback Singing
bBiographyb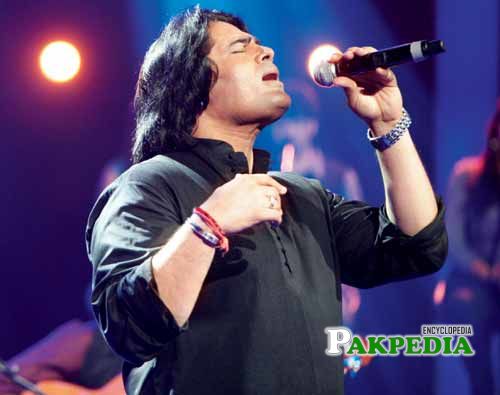 Shafqat Amanat Ali -the Rockstar Ustad (A term coined by Bollywood music director Salim Merchant) is the biggest singing sensation to hit the subcontinent in recent times. The singer, writer, composer is the son of the legendary Pakistani singer Ustad Amanat Ali Khan, making him a part of the 9 generation old Patiala Gharana.He has been a student of the classical music tradition of India and
Pakistan
since age four. He was inspired towards music by his father, his uncle
Ustad Fateh Ali Khan sahib
as well as Roshanara Begum, to name a few.Shafqat Amanat Ali is highly respected among music circles due to his classically trained voice and his command over contemporary music.
[1]
Biography
bEducationb
He received his bachelors degree from
Government College University, Lahore
(now known as GC University). He received the role of honor from the Music Society of Government College University,
Lahore
.
bFamilyb
He was born into a Muslim family in Lahore,
Punjab
Pakistan.Shafqat is the grandson of Akhtar Hussain and son of famous singer Ustaad Amanat Ali Khan,He learnt initial music from his beloved family.His beloved wife name is Almas Amanat Ali Khan. 
bCareerb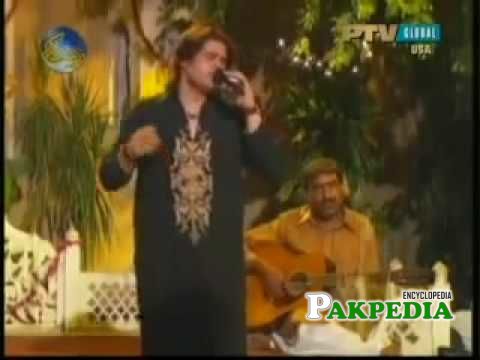 He is one of the most successful singers in the world who have also showed his talent in Indian singing industry too. Shafqat started his career by singing songs for Pakistan until he was recognized by the Shankar Mahadevan, who has introduced him to bollywood singing industry. He stepped into bollywood film industry through a super hit song Mitwa in 2006 through a super hit film Kabhi Alvida Naa Kehna. This was turning point for him and after this he gave many hits in Indian as well as in Pakistani film and music industry.
[2]
Initial Career
bPopular Workb
"Aankhon Ke Saagar," "Khamaj," "Ankhiyan" and "Mitwa" are some of his most popular works. He also sang the songs "Phir Wohi Raastey" and "Allah Megh De" for a Pakistani film named Ramchand Pakistani.
bAnkhon kay Saagarb
One morning while driving to his studio, Shankar heard Shafqat's hit song "Aankhon Ke Saagar" on the radio. He immediately called the radio jockey who was his friend and got Shafqat's contact number. Shafqat sang "Mitwa" composed by Shankar Ehsaan Loy for the movie Kabhi Alvida Naa Kehna. The song was listed in the top charts in India, helping propel Shafqat into stardom. He was the voice behind the critically acclaimed song "Yeh Honsla" in the Bollywood film Dor. He sang background for the films Hello and Mumbai Cutting. His songs "Mora Saiyaan" and "Tere Bina" were featured in Nagesh Kukunoor's Hyderabad Blues 2.
[3]
Ankhon kay Saagar
bBand Fuzanb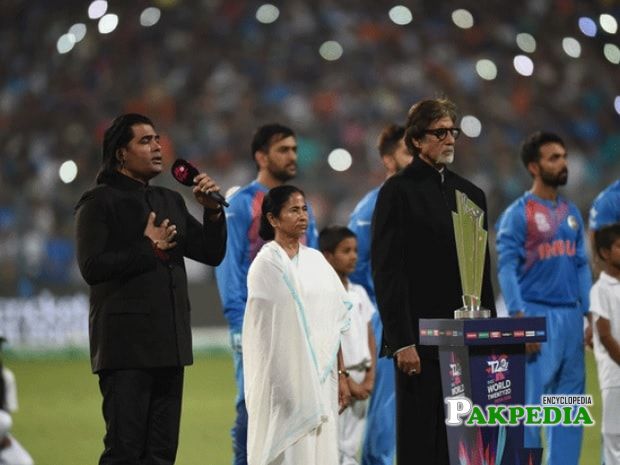 Shafqat Amanat Ali was the lead vocalist of the popular Pakistani band Fuzon.Their first album Saagar was a big hit, which features a common strain of rock melodies blended with classical and folk vocals. The opening track Aakhon Ke Saagar gave rise to their popularity within Pakistan and India. Tracks such as Akhiyan, Tere Bina and Khamaaj (Mora Saiyan) among others (most of which were composed by Shafqat for the band), became instant favourites with fans as they were played on TV and FM stations across Pakistan and India.His command over the classical idiom and modern music has made him a name to reckon with!!
bList of Albumsb
Muh Dikhai
Tabeer
Kyun Doriyaan
Fuzon
bList of Songsb
Mai Nai Jaana Par des
Tere Nina
Mitwa
Phir Le Aya Dil 
Tum Mile
Bin tere
Dildara
Zindagi Se 
Teri Jhuki Nazar
Jo Dikhte Ho
Manchala
Allah Waariyan
Tu Hi Mera
Darmiyan 
Yeh Honsla
Kyun Main Jagoon
Shukriya Zindagi
Caravan
Poore Se Zara Sa Kam Hai
Chhayee Hai Tanhayee
Ras Ke Bhare Tore Naina
Tera Mera Naam
Phir Wohi Raste
Bhugol
Ya Maula
bList of Past Eventsb
HT Fever August - 2014
Eid Dubai October - 2013
Eid Masti UK October - 2013
Striker September - 2013
MTV Unplugged April - 2013
Anhad Singapore February - 2013
Harmony of Beats Dubai Febuary - 2013
MTV Unplugged Dubai January - 2013
Tri Nation Mega Fest Dhaka December - 2012
Urdu Festival Delhi November - 2012
Pink Chain Foundation Music Today Delhi March - 2012
Bacardi NH 7 Weekender Delhi 2012
Eventivity Missisauga january - 2012
Times of India Aman Ki February - 2011
Times of India Fresh Face 2011 - Concert
Hard Rock Cafe Delhi December - 2010
SAA Oslo Mela
bAwardb
 He was role of honor from the Music Society of
Government College, Lahore
and He was awarded the President's Pride of Performance award on August 14, 2007.
bRecently Sang the Songb
He recently sang the song Phir Wohi Raastey for a pakistani film named Ramchand Pakistani. While he is one of the best current singers in Pakistan, Shafqat has earned a lot of admiration in India as well.
bFolk and Sufib
Based on Folk and sufi works the album Tabeer was commissioned and released by Music Today the world over in mid September 2008. However, the rating of this album remained average.The album was released by Fire records in Pakistan September 2008 as their Mega Eid release. The entire album has been recorded, mixed and mastered in Pakistan by Shani (Zeeshan) at "Couple of good studios". All songs except Naina and Tu hi tu hai have been composed by Shafqat.
bFirst Video of the Premier Songb
The first video of the premier song of the album "Kherhyan De Naal" is now being aired on all channels in India and Pakistan. He has fondly been nick-named the Rock star Ustad by Saleem Merchant of the Saleem- Suleman duo. In the Tum Mile a bollywood movie starring Emraan Hashmi and Soha Ali Khan Shafqat have sung a Rock version of Tum Mile.
[4]
 First Video of the Premier Song 
bContact Informationb
bAbroadb
Manager : Mannu Kohli
E-mail : mannuprawn@gmail.com
Phone : +91 11 41646383
Mobile : +91 9818279076
Fax : +91 011 41646384
Booking Agency (Except Pakistan Shows)
: vijay@mokshevents.com
bContact For Pakistanb
E-mail : stage5artist@gmail.com
Phone # : +92 300 8223131