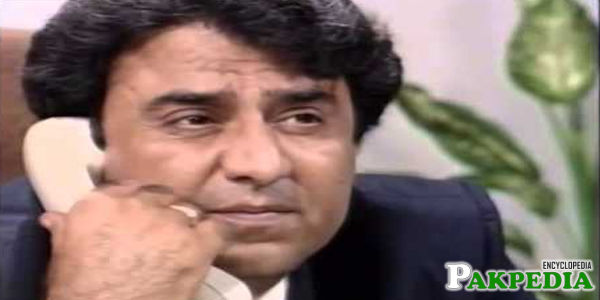 Shafi Muhammad shah was a great actor
Shafi Muhammad shah in TV Drama serial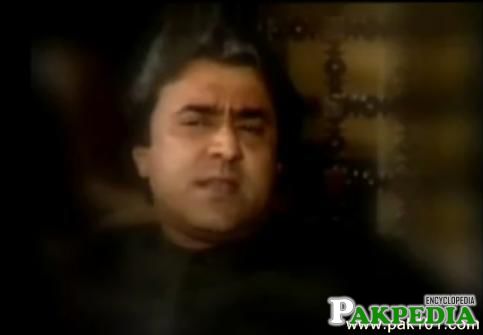 Shafi Muhammad shah Was a legend of Pakistan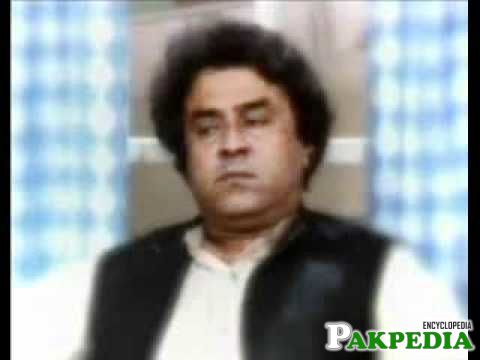 Shafi Muhammad shah was a famous Pakistani film and television actor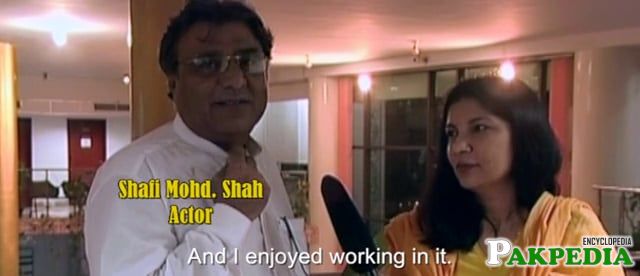 A Personal photo of Shafi Muhammad shah
Detail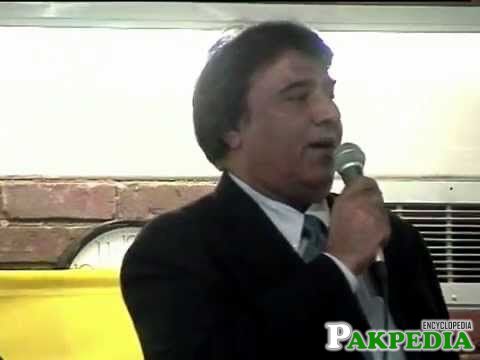 Personal life
Shafi Muhammad and his wife, Batool had 4 daughters: Alina, Arsalna, Zainab and Sheherbano; and a son, Ali. Shafi Muhammad Shah breathed last peacefully while asleep at his Clifton home on the month of November 17, 2007. His funeral prayers were arranged at Imambargah Yasreb in the Defence Housing Authority (DHA). He was buried in the region of Defence graveyard. The reason of the sudden death was liver failure.
[2]
 Personal life 
Career
Shafi started his career as a radio presenter from the platform of
Hyderabad
radio station; he polished his acting qualities by taking part in plays broadcast from the radio in the time period of 1960s. Meanwhile, he gained a postgraduate degree from the Institution of University of Sindh, Jamshoro. He later migrated to the city of Karachi and started his career as an actor.
[3]
 Career -  Career 
PTVs play
The PTV's play Urta Asman, amazingly directed by Shahzad Khalil, was his 1st debut performance. Teesra Kinara was his 1st famous TV play: Shafi became a famous name. He obtained accolades for his acting in several plays, particularly in Dairey, Aanch, Chand Girahan, Bund Gulab and Mohabbat Khawab Ki Surat. Shafi acted in entire mediums of entertainment, from the journey of radio, theatre to films and TV. During his time of 30-year career, He performed in about fifty drama serials and over 100 TV plays in the language of Urdu and Sindhi languages on various TV channels.
[4]
 PTV's play 
Prominent television plays
Aanch
Chand Girahan
Bund Gulab
Dairey
Jungle
Deewarain
Zeenat
Marvi
Kali Dhoop
Mannat (Maa Aur Mamta)
Mohabbat Khawab Ki Surat
Tapish
Zehar Baad
Muskarahat (1995)
Teesra Kinara
Social activity
On the day of March 12, 2004 Shafi Mohammad Shah joined to the Pakistan based UNICEF and WHO in case to assist alarm the parents of minor kids about taking vaccinations against the disease Polio.
Tribute and honor
In the year 1985 he acquired best actor award from Pakistan Television. In the year 2007, the participants at
Karachi
Press Club (KPC) gave honor to actor Shafi Mohammad Shah at the Karachi Press Club (KPC). This proposed meeting was organized by the KPC's cultural committee, in which various artists paid honor to Shah, involving Anwar Solangi, Manzoor Qureshi and Mumtaz Kanwal. On the day of November 16, 2008, the 1st death-anniversary of Shafi Mohammad Shah, a book named as "Wo aadmi tha ya moti dana (Was He A Human Or Bead of Pearl)" authored by Nagina Hisbani on the life and creative performance of Shah. This inauguration ceremony had been arranged by the Sindh Fankaar Welfare Trust, at the Mumtaz Mirza Auditorium.
[6]
 Tribute and honor